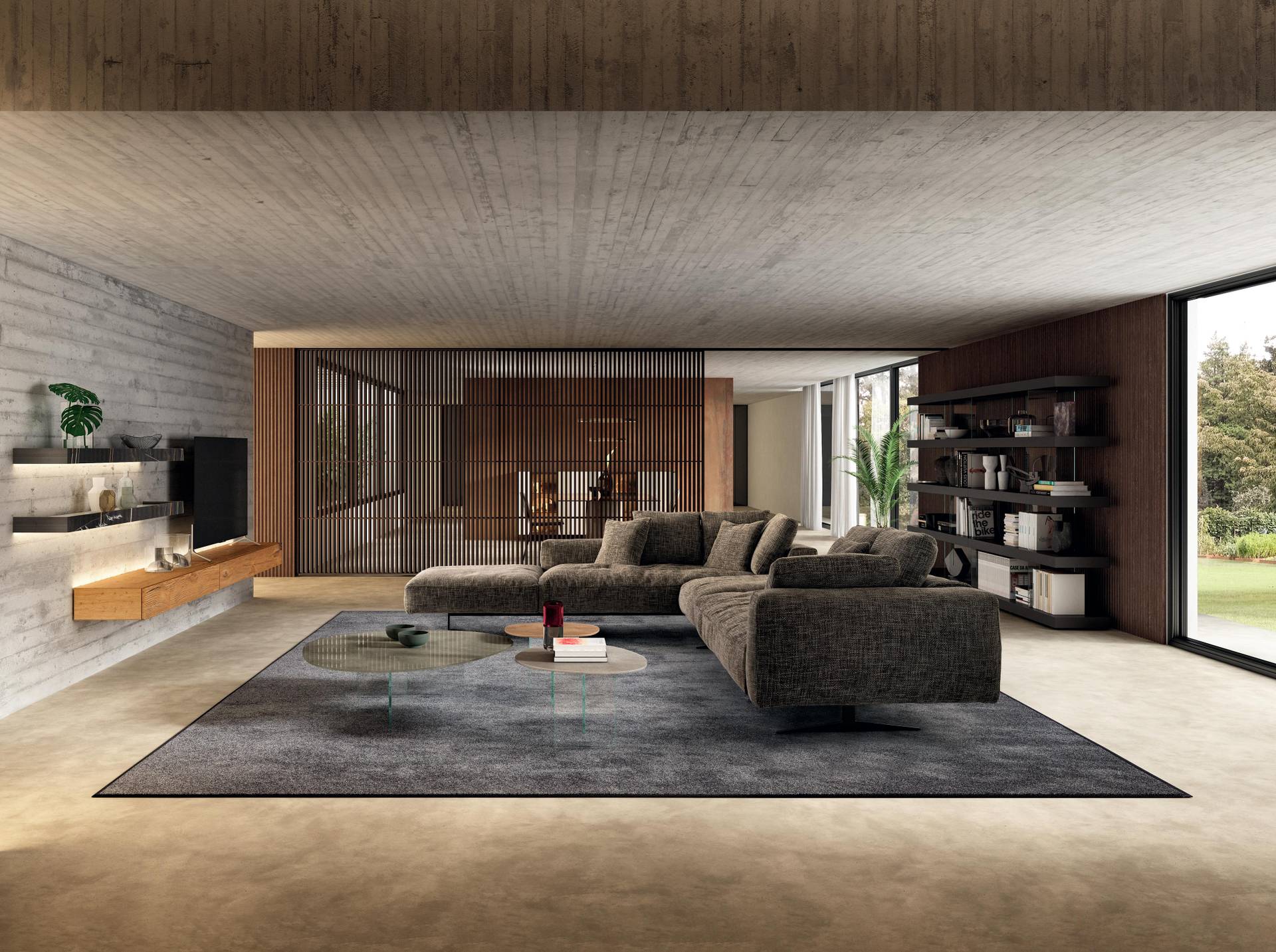 Lugano
Lugano is a prestigious location, capable of combining a Mediterranean lifestyle and the features of a contemporary Switzerland, amidst comfortable atmospheres and natural landscapes. At the center of an important architectural and cultural development, Lugano appears today as an interesting urban model, in line with the capitals of the main European countries. This context has inspired the aesthetics of a contemporary villa fully furnished by LAGO design, in perfect symbiosis with the large outdoor area formed by a garden of about 500 square meters.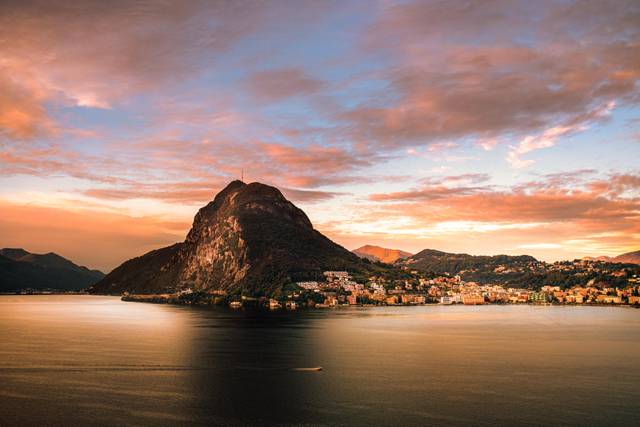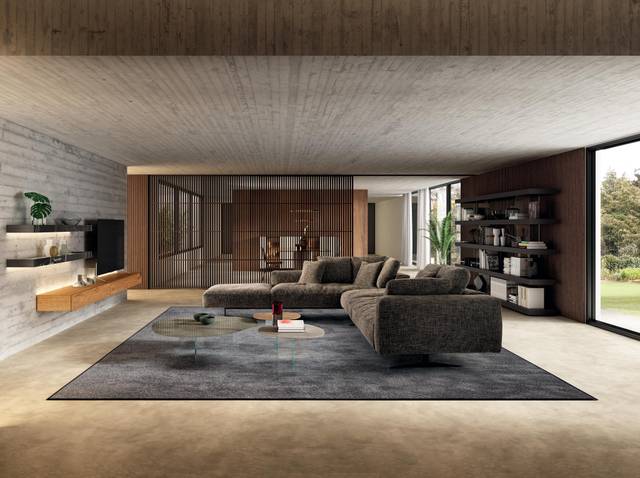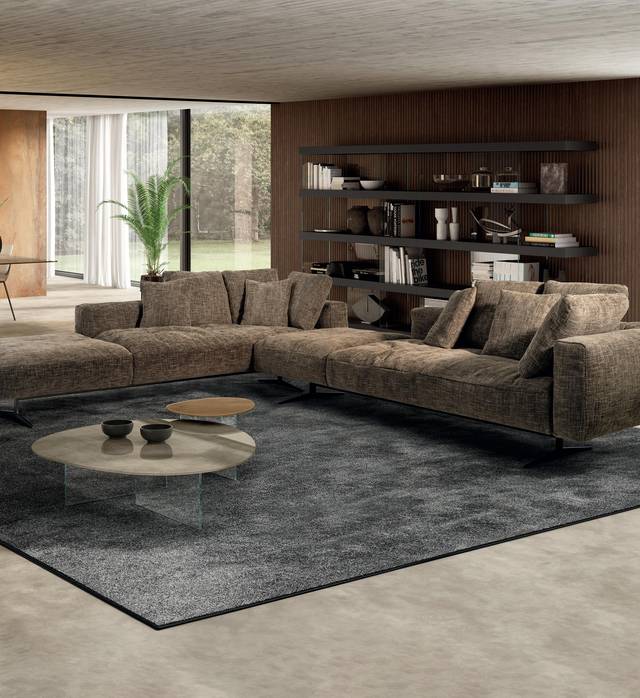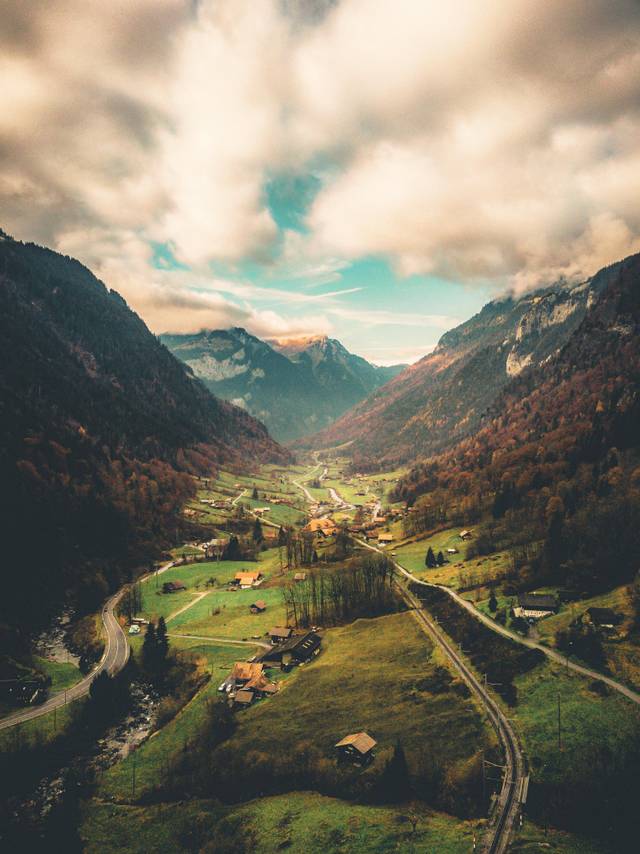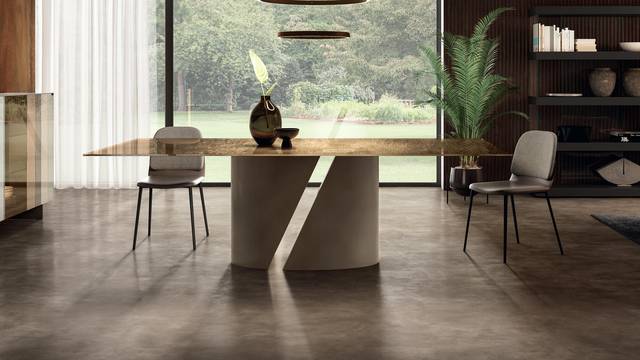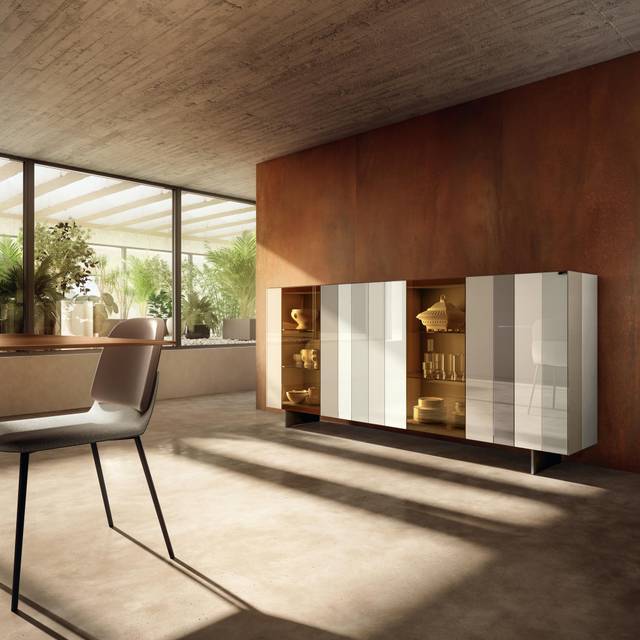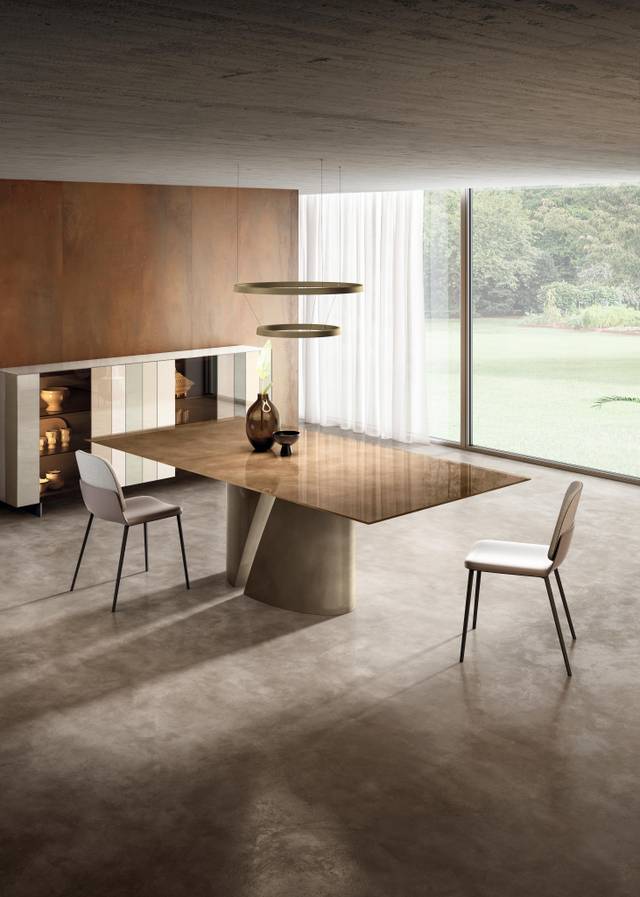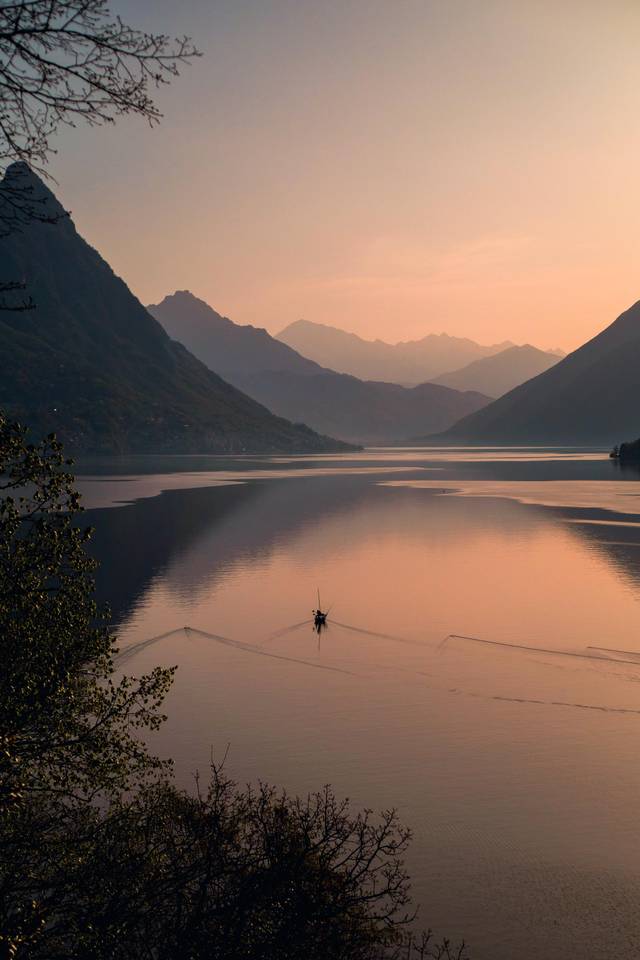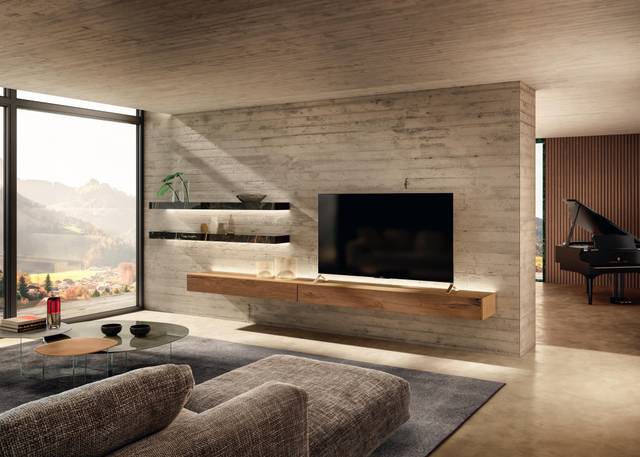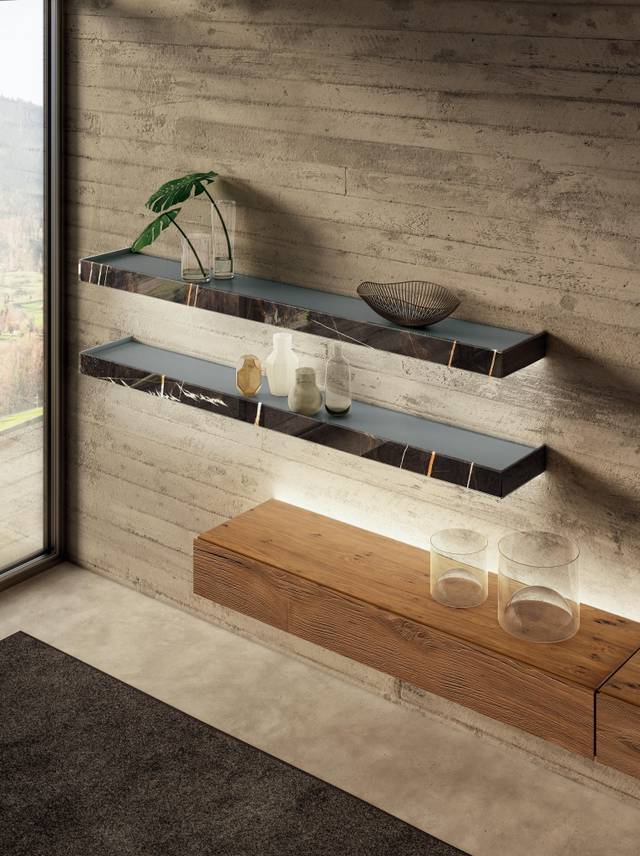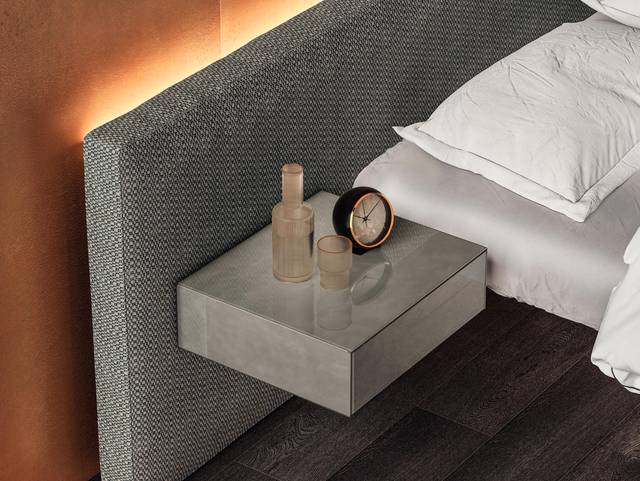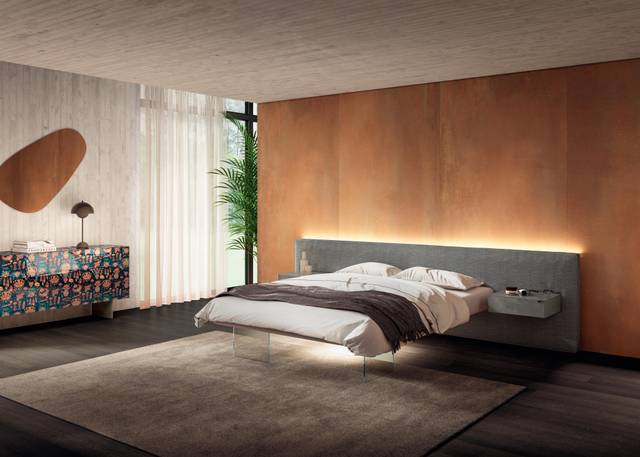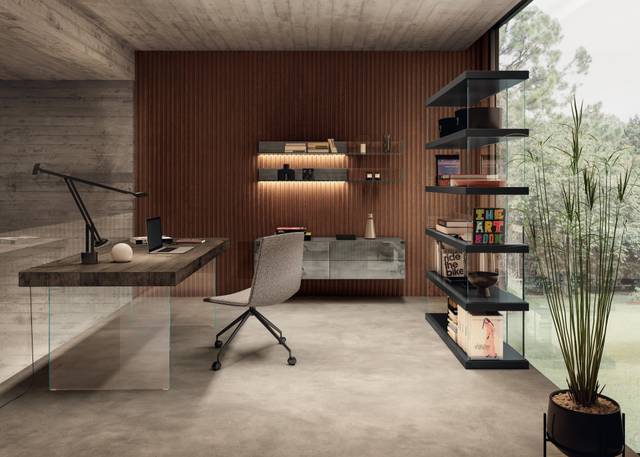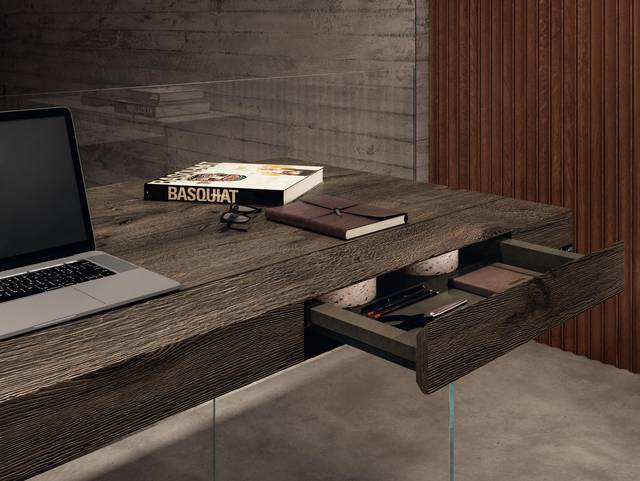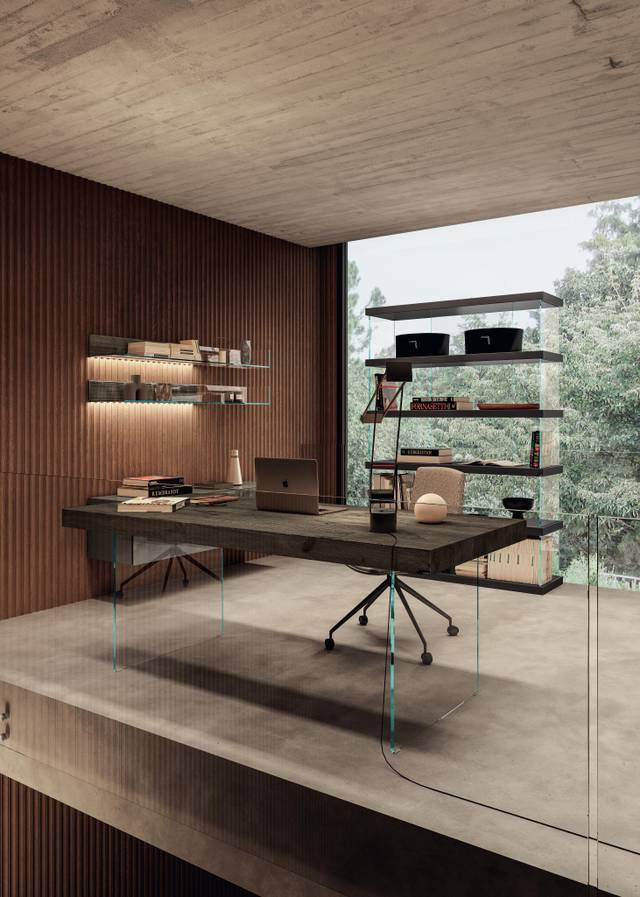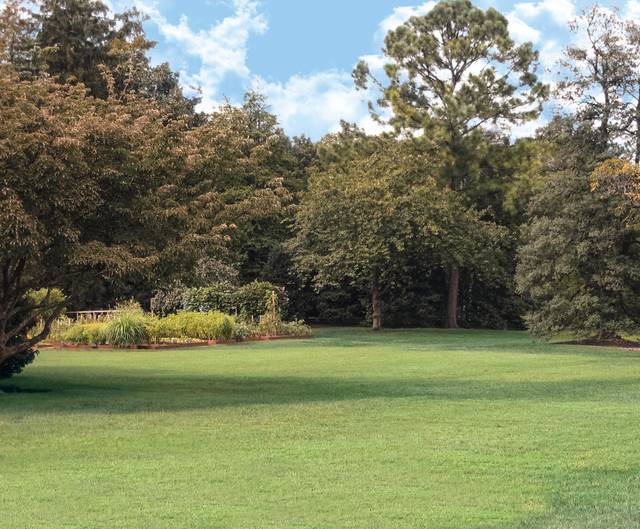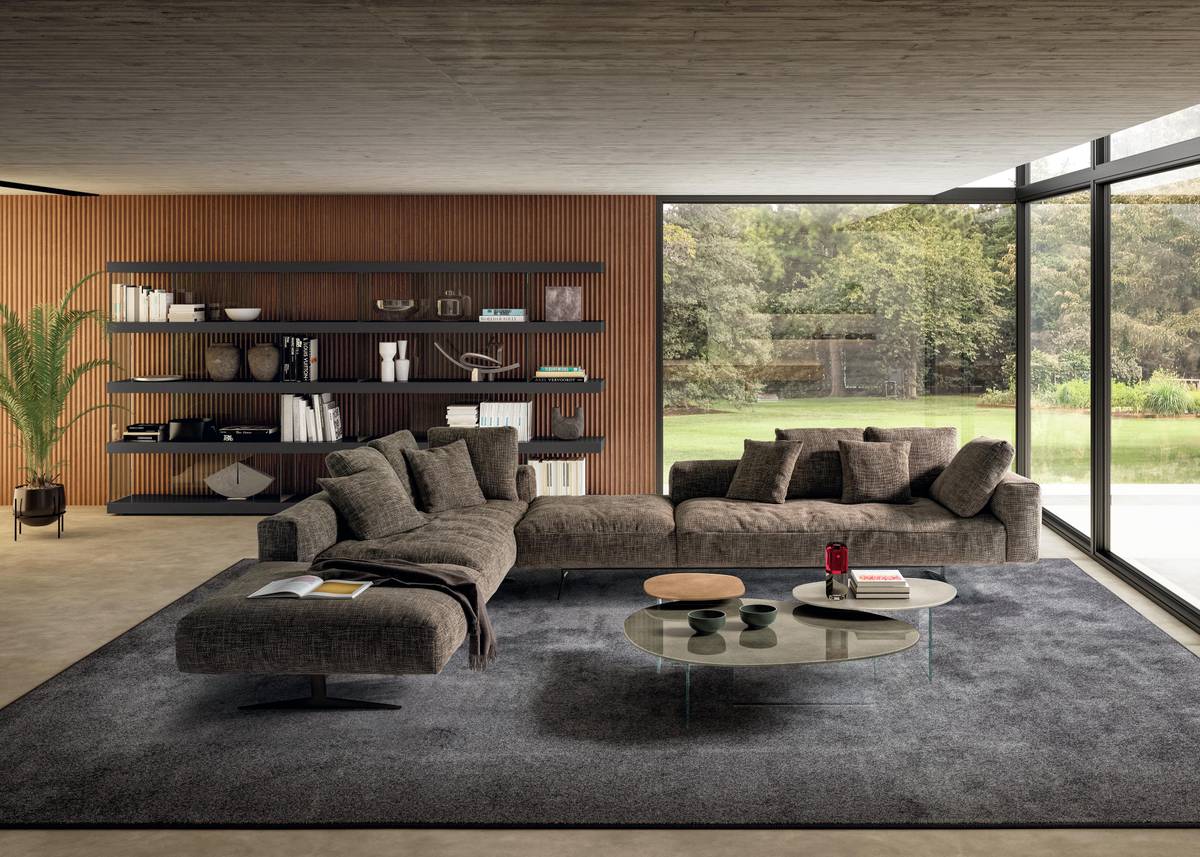 Raw masonry walls and ceiling alternate with architectural elements that recall earth and stone palettes. A stylistic choice that particularly characterizes the large room flooded with natural light and dedicated to the living room and dining room. Here, the soft and sinuous shapes of an elegant sofa with peninsula conquer the space, creating new opportunities for intimacy and conviviality. Simple lines and precious details distinguish the other furniture elements selected for the living area. The design of the suspended bookcases and of the coffee tables with organic shapes approaches the wall equipped with glass shelves and TV stand in centenary Wildwood wood.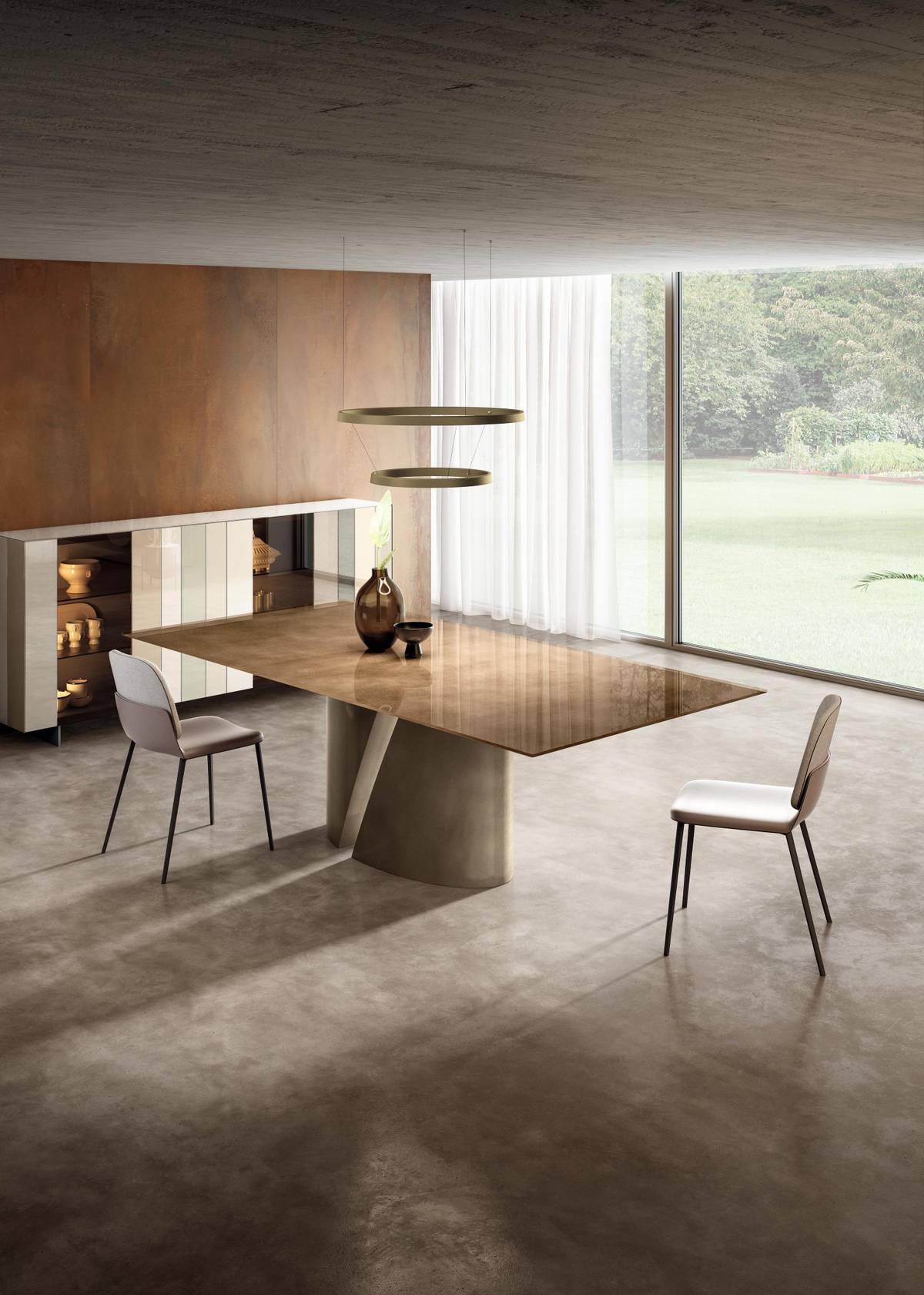 A table with a sculptural base rises decisively in the dining room, offering a new perception of space. The elegant metal effect top is designed to accommodate up to eight diners. The large glass sideboard with patented opening responds to every storage need and celebrates a design alphabet that frees itself from all gravity to design spaces in which life flows.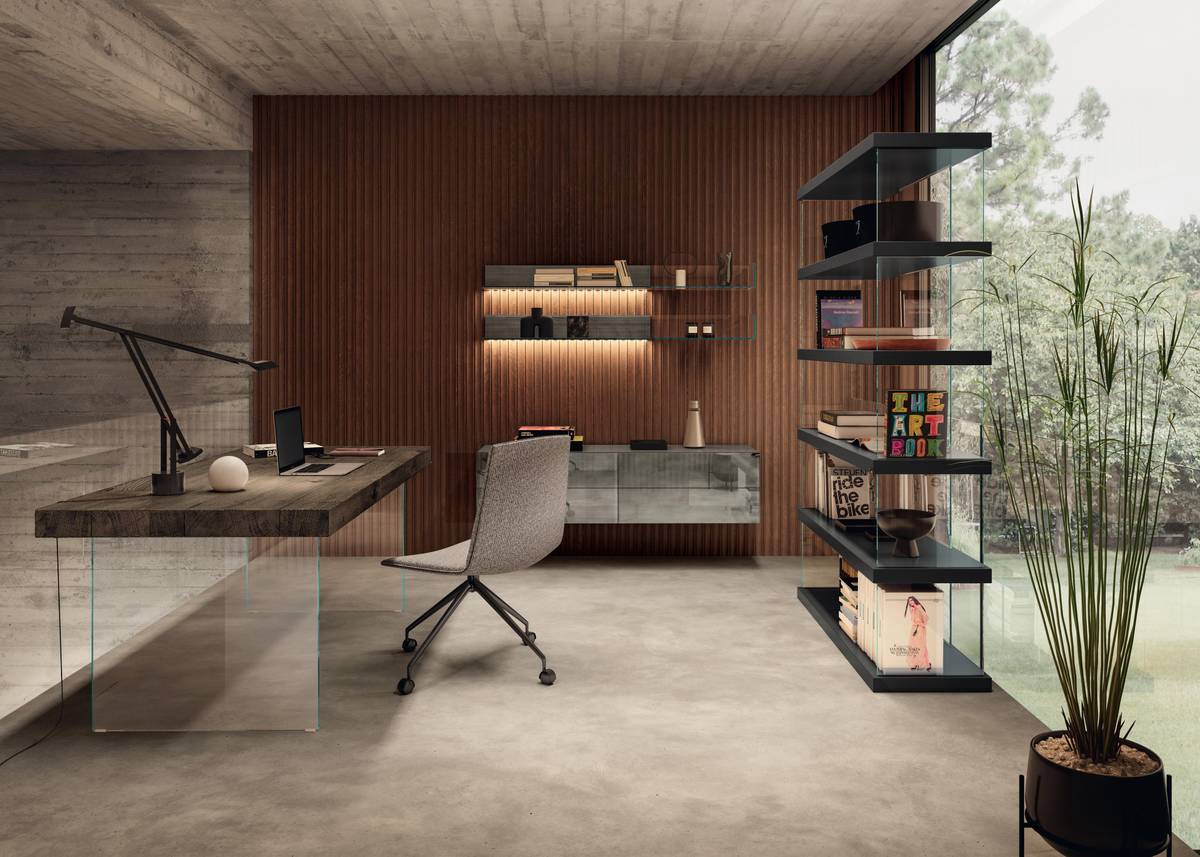 The furniture choices for the bedroom and home office recover the aesthetic codes and construction qualities of the Air collection. Both the double bed, the desk and the study shelving are suspended on the characteristic tempered glass supports. Strong and totally free standing products that lightly describe the moments dedicated to rest, creativity and remote work. The result is a completely designed and furnished LAGO house model in which the furnishings blend in with delicacy, managing to resonate with the person inside and nature outside. Be inspired by all the stories of the complete LAGO Homes in the 2021/22 collection.
How can we help you?
Request information