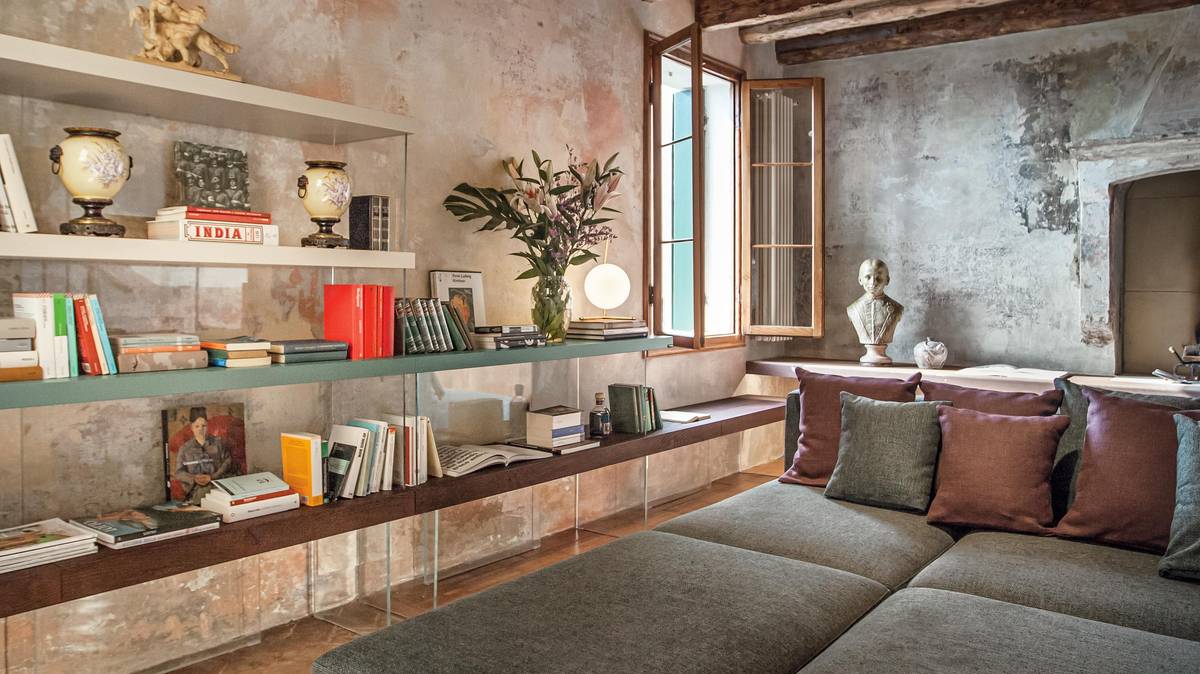 The essential lines of timeless design
The strength of LAGO design lies in its simplicity, characterised by essentiality and language, modularity and architectural mimicry, expressing an inherent ability to dialogue with different styles and settings. Design with strong personality, conceived to last over time and focused on sustainability and research into materials.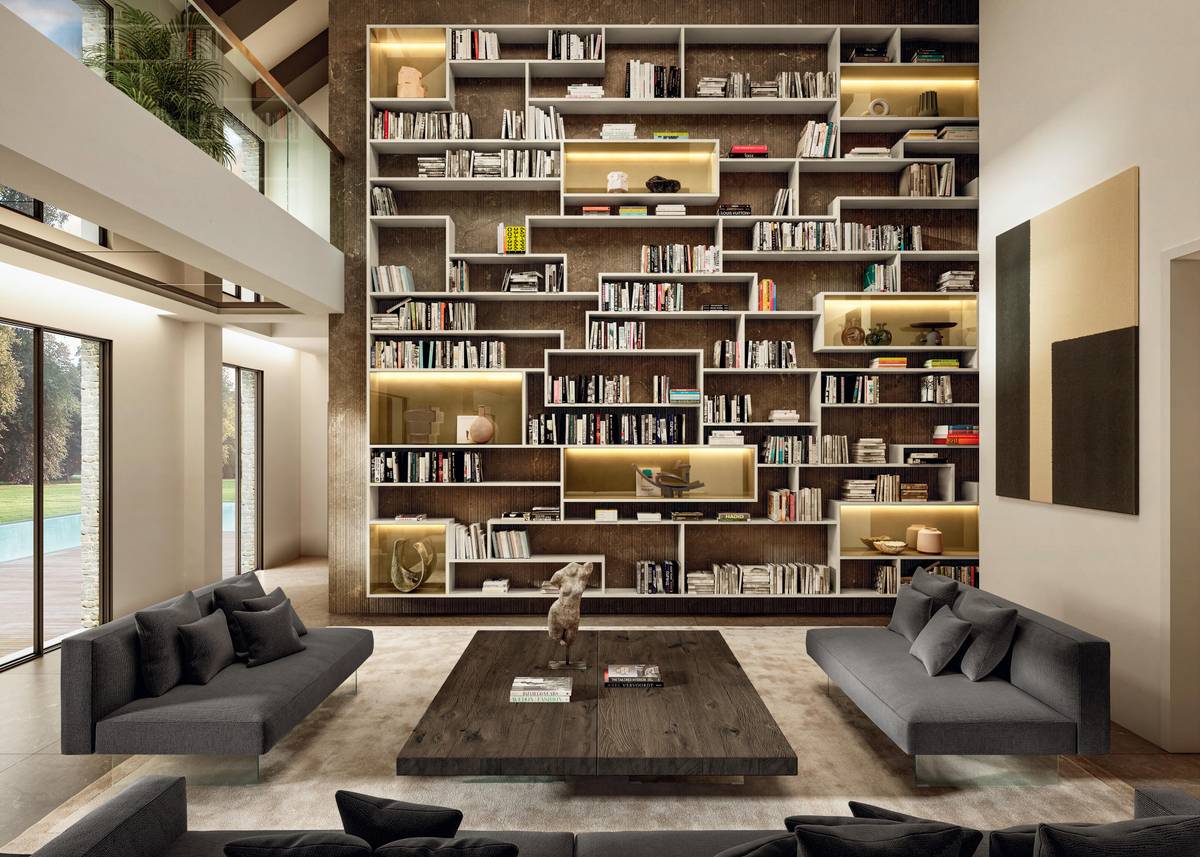 Tailoring and infinite finishes for your creativity
Highly modular products that dialogue with each other are the perfect tools for tailoring furnishings to existing spaces. Infinite geometries and measurements that come in 150 different materials and finishes. A wide range of solutions for furnishing the whole home, tailored to individual personalities: from lounge to bedroom, kitchen, bathroom and kids' rooms.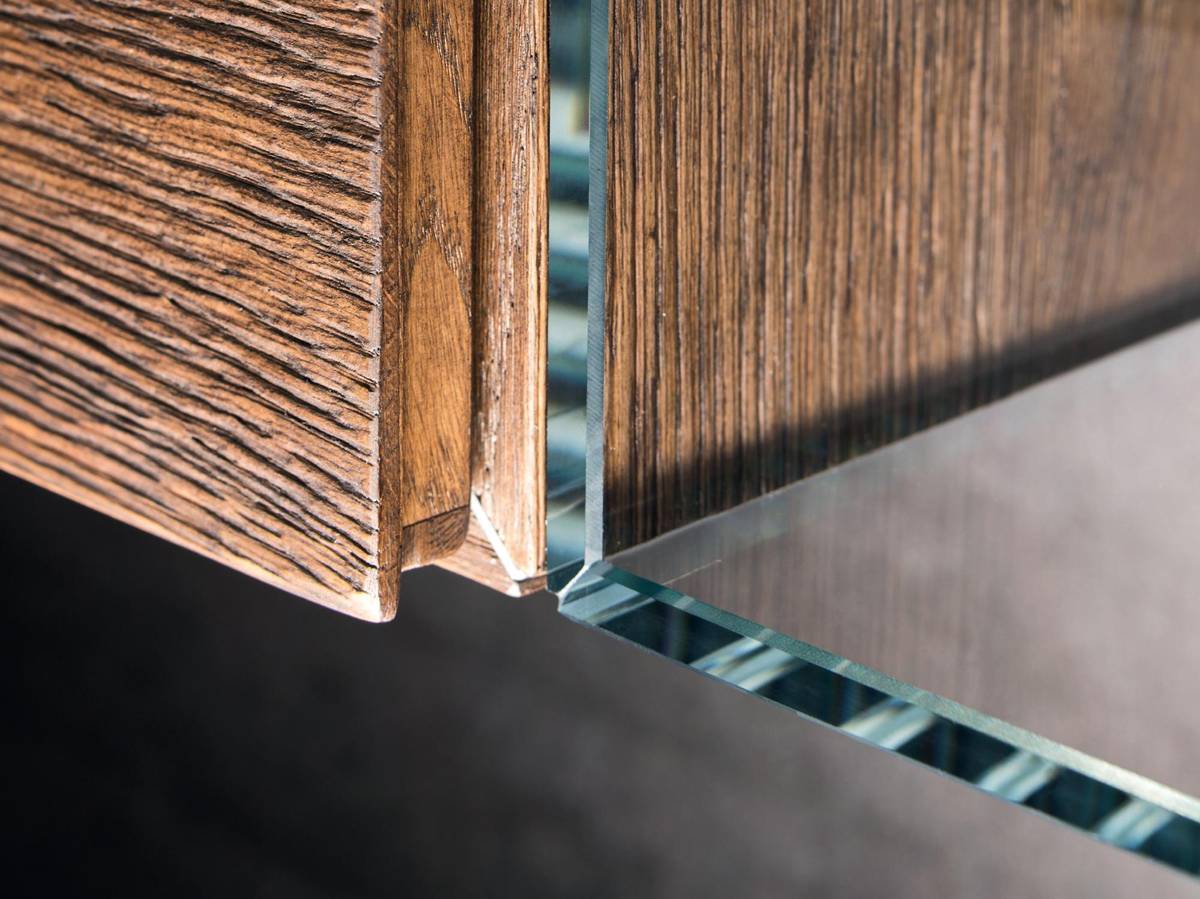 Quality and pursuit of excellence
Every LAGO product is the outcome of studies and research that aim to create carefully made, long-lasting, top-quality articles. Machines and meticulous manual craftsmanship work hand in hand, guaranteeing even more attention to detail and combining the reliability of industrial processes with the dedication of artisan care.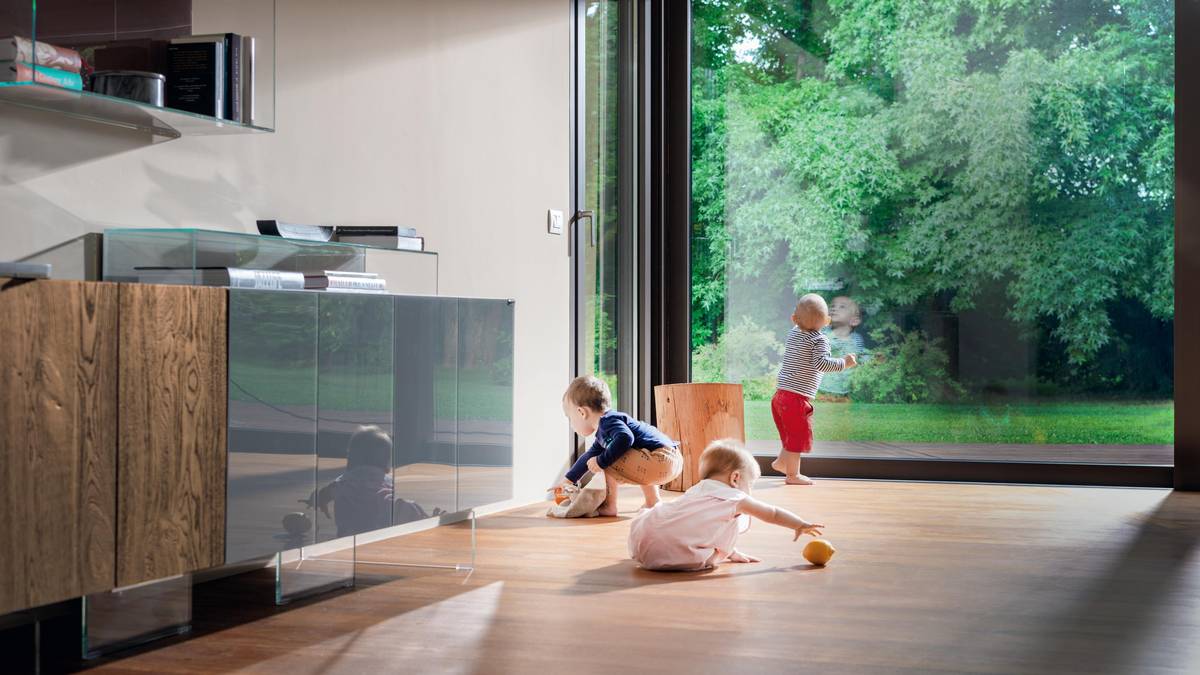 Live in healthy environments
LAGO has always chosen highquality materials for its production processes that do not impact the environment and reduce the amount of waste produced. It uses solvent-free water-based paints that avoid the emission of toxic volatile organic substances into the environment and panels that meet the strictest regulations in terms of formaldehyde content to ensure better air quality and healthier interiors.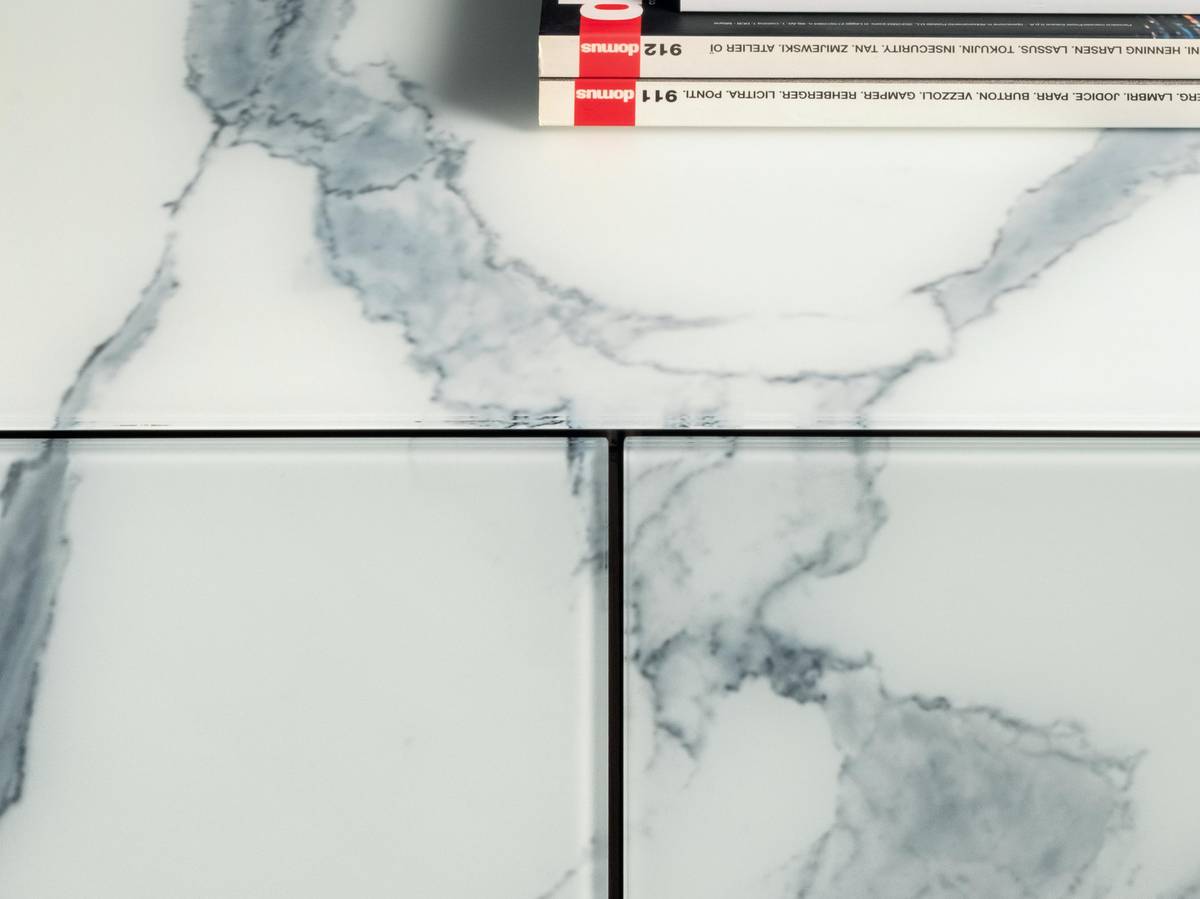 XGlass, the digital revolution applied to design
New tactile expressions for glass: XGlass combines the resistance and perfection of the noble material that is glass with the appeal of a wide variety of wonderful materials. A sophisticated process that transfers images onto glass creates surfaces with seamless patterns, a unique characteristic of absolute value that enhances the beauty of these materials.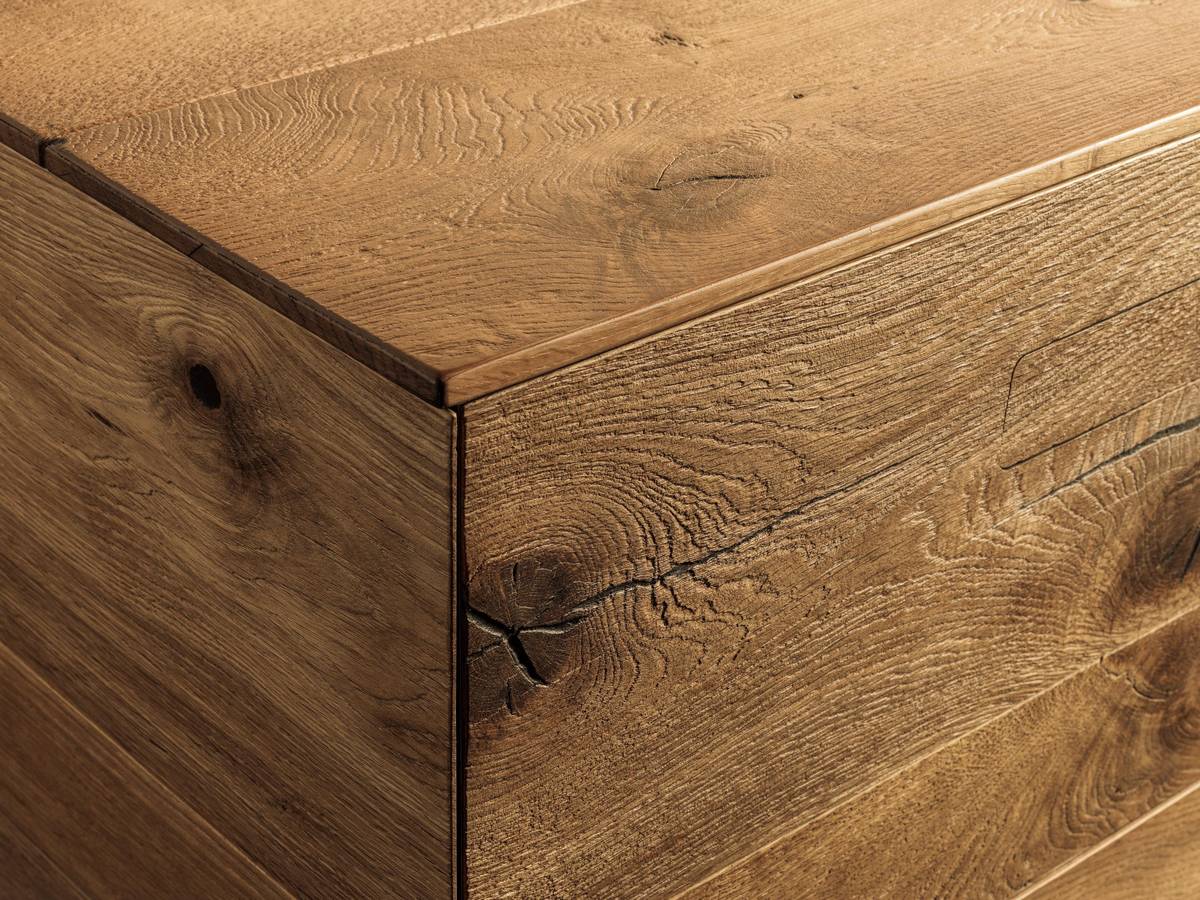 Wildwood, centenary wood with a soul
Noble trunks of Wildwood oak, from certified French forests, the birthplace of centenary-cycle sustainable forestry, are turned into surfaces with deep veining for unique tactile and emotional sensations. A specific heat treatment process then causes the extractives in the wood to react, giving inimitable colour shading and making this material extremely resistant to wear and tear and impermeable to liquids.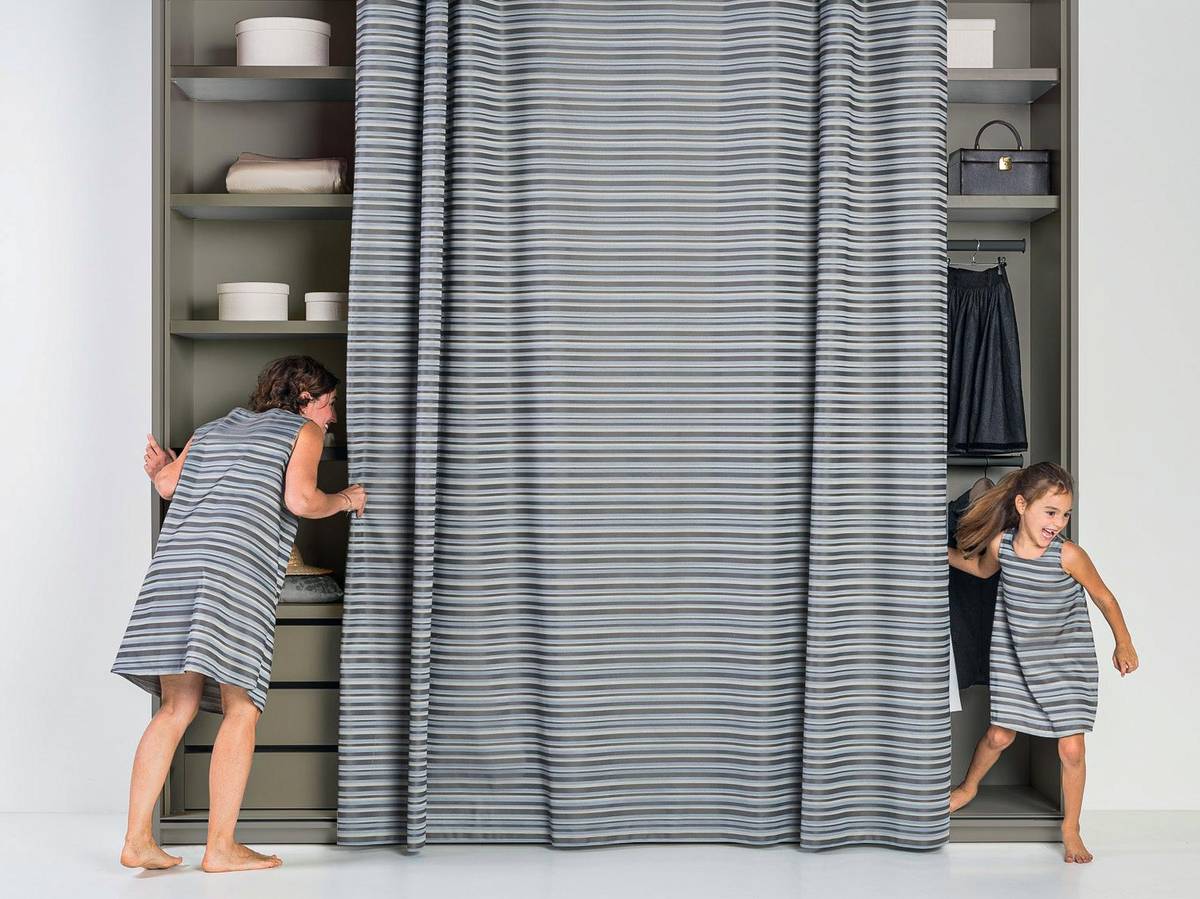 Innovation as culture
LAGO's long-term vision is guided by continual pursuit of original ideas on which to build business models, production processes, and significant innovative products, introducing revolutions and evolutionary leaps for a sector in which we are true pioneers and guardians of inimitable quality. A valuable quality, protected with our registered patents, brand names, designs and models, that has brought us many awards.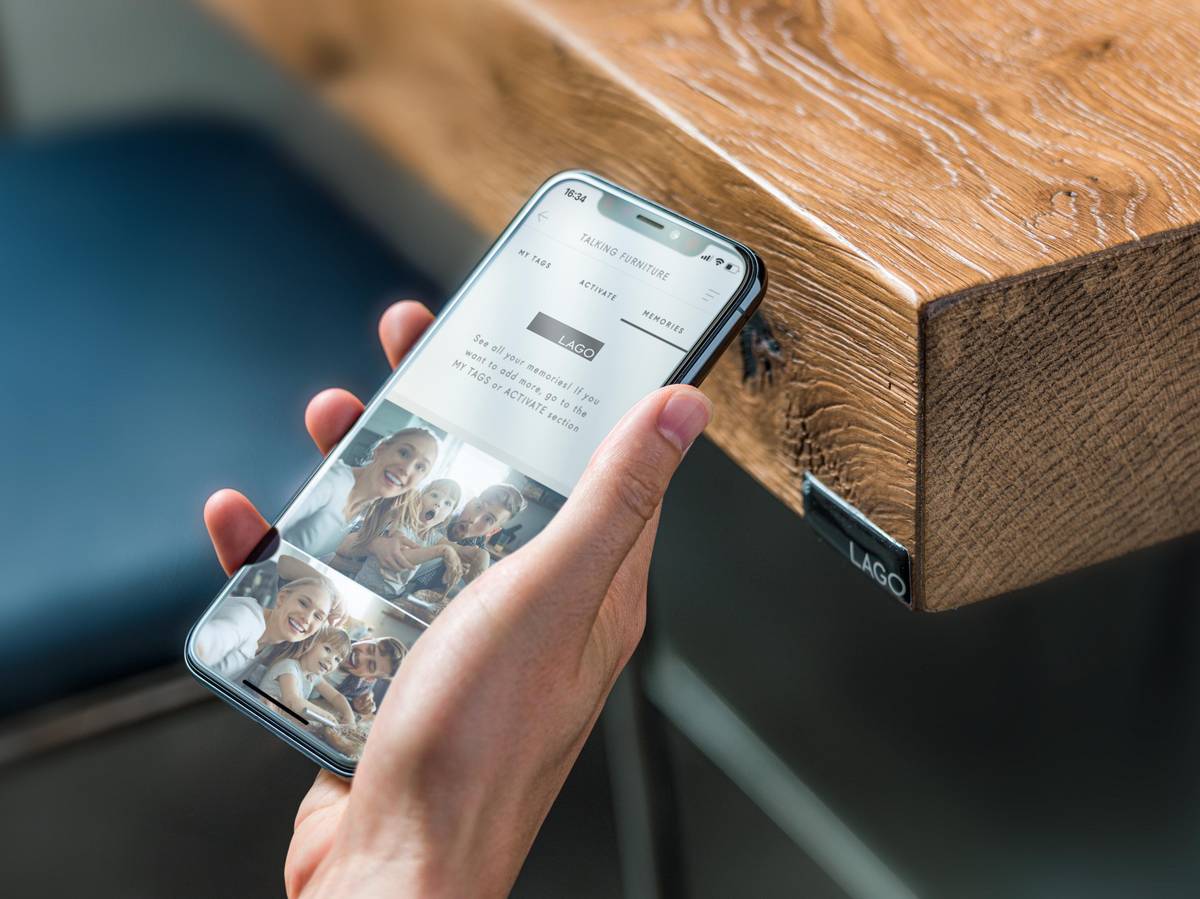 Memorising life around objects
A tiny piece of magic made possible by the use of NFC technology: the union of design and digital has generated a technology that changes the paradigms in the man-product relationship. Furnishings to dialogue with via smartphones, which stimulate interaction, suggest fairy tales and recipes, and memorise special moments.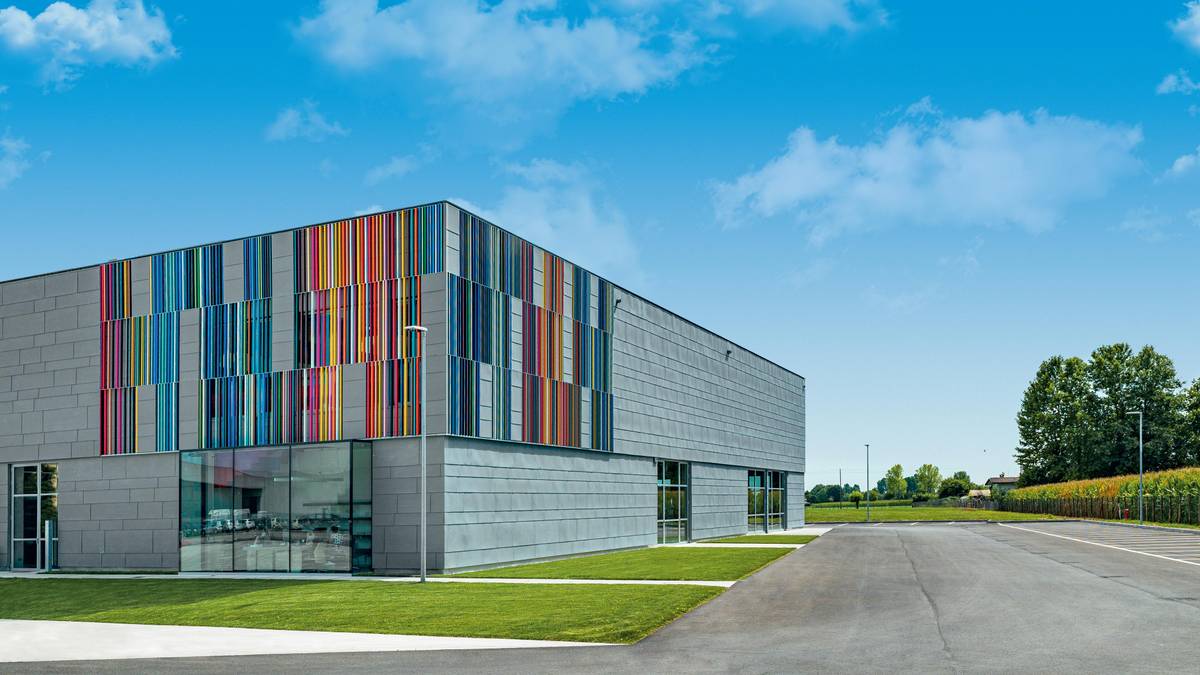 Where ideas are born and take shape
Every family needs a home to live in. As the family grows and gets bigger, this home must necessarily adapt to its needs. LAGO is therefore pleased to introduce its new nest, where ideas take flight and where every piece of furniture takes shape. The LAGO Fabbrica now sees the arrival of LAGO Logistica, LAGO Osteria, LAGO Giardino and LAGO Oasi, which together bring alive an ambitious project we are very proud of: LAGO Campus. LAGO Campus is in the province of Padua, close to the River Brenta, in the heart of an area nourished by Giotto, Palladio, Tiziano, Tiepolo, Canova and all of Venice's art.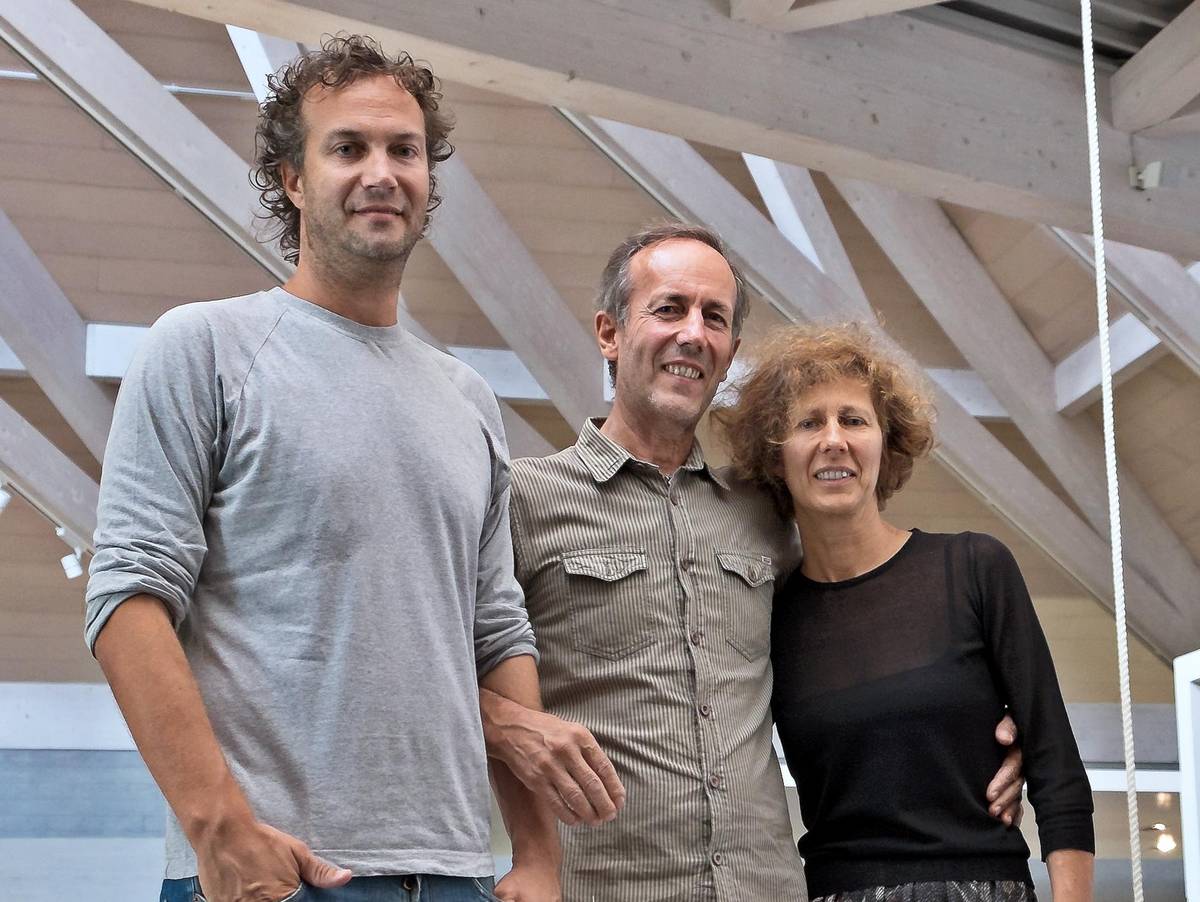 The story of LAGO
The company was officially founded in 1976 by Giuseppe Lago, but Lago actually dates back to the end of the nineteenth century and Policarpo Lago, an artisan cabinet maker who worked for the nobility in their villas in Veneto and in churches in Venice. Policarpo's children then expanded production to include master bedrooms and small series of furniture for entrance halls. By the eighties, the company boasted a selection of furnishings ranging from bedrooms to living rooms. In 2006, with the fourth generation, it became a limited company, an "S.p.A." and made its debut on the international market, taking its innovative modular design outside Italy, accompanied by its unconventional communication and the strong inclination for internet and digital channels that it still embraces today. At the helm are two brothers and their sister: Daniele Lago, CEO and Head of Design, Franco Lago, President, and Rosanna Lago, Control Manager, heading a team of young managers and collaborators. Lago sells into more than 20 countries worldwide, through over 900 selected stores, including many single-brands. It has also furnished more than 150 projects for hotels, B&Bs, commercial spaces, restaurants, bars and offices in Italy and abroad.
Discover the History of LAGO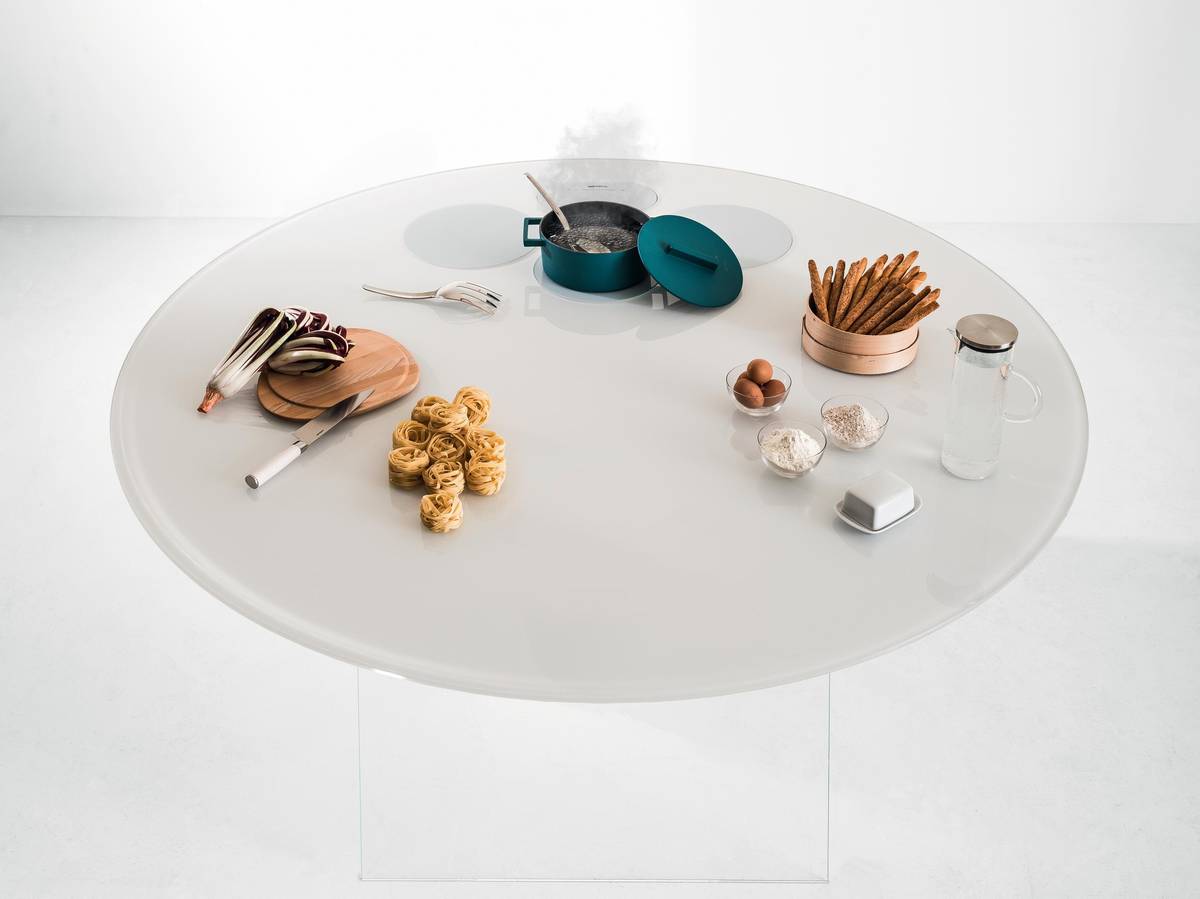 Prizes and mentions
LAGO's long-term vision is guided by ongoing research into original ideas which it uses to build business models, production processes, and innovative, relevant products. Thanks to the introduction of new products and features, we have become genuine pioneers in our sector: custodians of inimitable quality. We protect this important added value with patents and registered trademarks, designs and models, which have led to numerous prizes.
Discover all prizes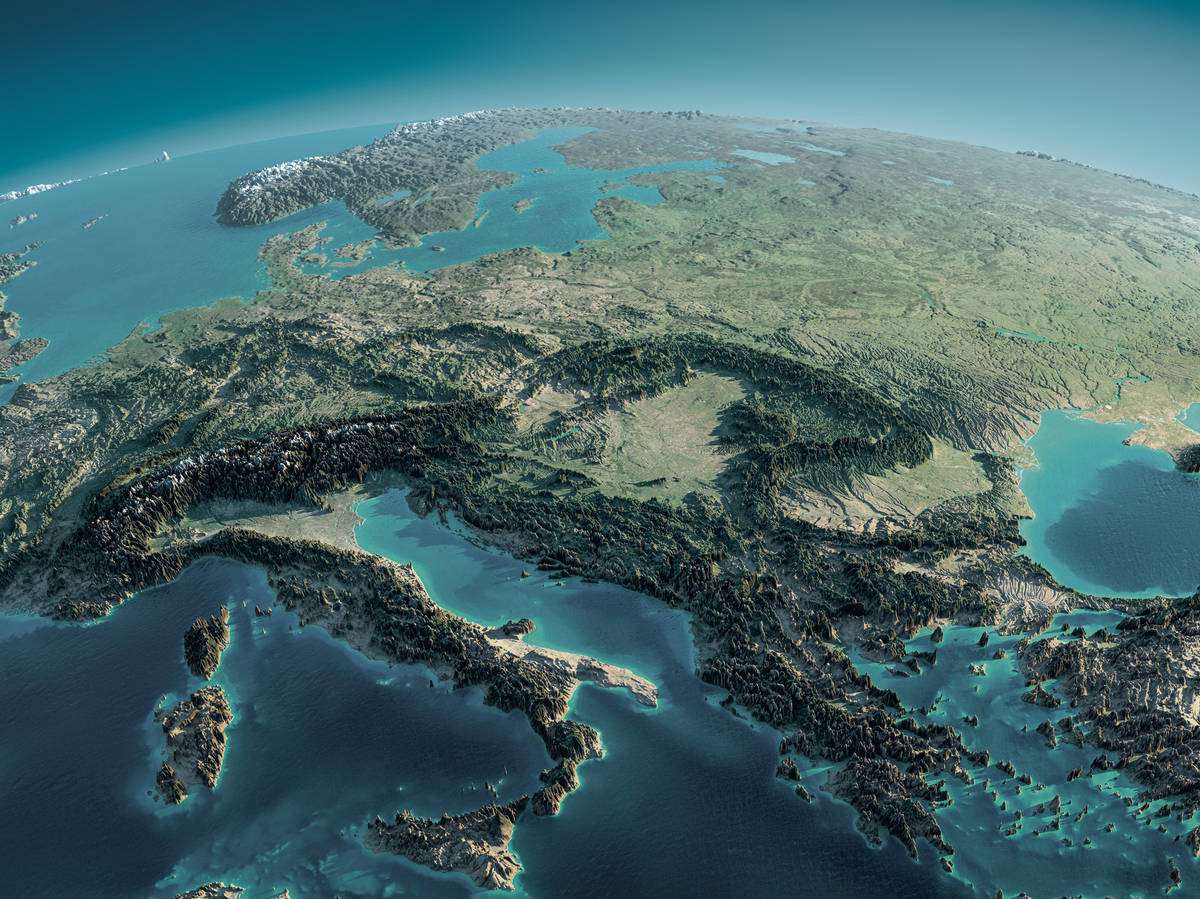 Connect your business with LAGO design
A physical social network built on a vision of the whole that sees design as a catalyst for connections and a cultural resource that contributes significance. A network of people and places throughout Italy that includes stores, homes, offices, museums, restaurants, and hotels. Each member is an active player who can benefit from unprecedented business opportunities and new human connections.
Discover all projects
Subscribe to the newsletter