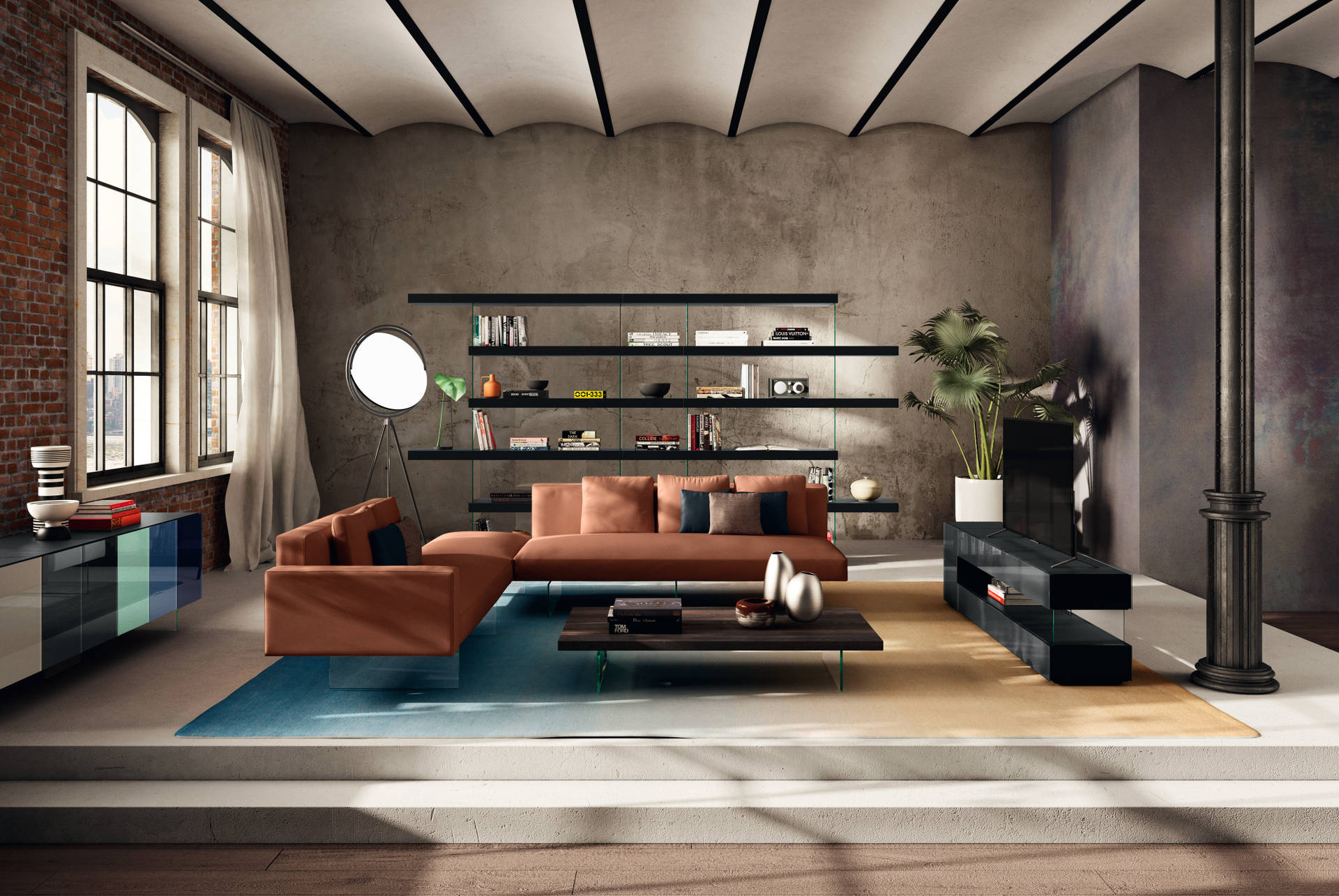 New York
The project HOMES OF THE WORLD expresses contemporary living in its infinite variations, inserting itself into the everyday life of the world's most important cities.
Past the Brooklyn Bridge, walking through the paved streets of the eclectic DUMBO neighbourhood, you come to a restored industrial building that is now home to an elegantly furnished loft.
Quintessentially New York, the loft has exposed masonry walls and distinctive floors that alternate hardwood planks and raw concrete. The airy, full-height spaces have minimal partitioning and large, square, clean-lined windows.
The sturdy allure of the setting creates a perfect antithesis with the lightness of LAGO design, mapping out a play of solids and voids that translates into a spacious yet refined whole.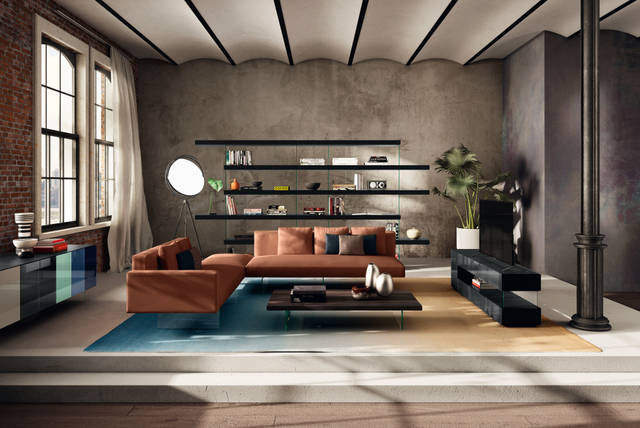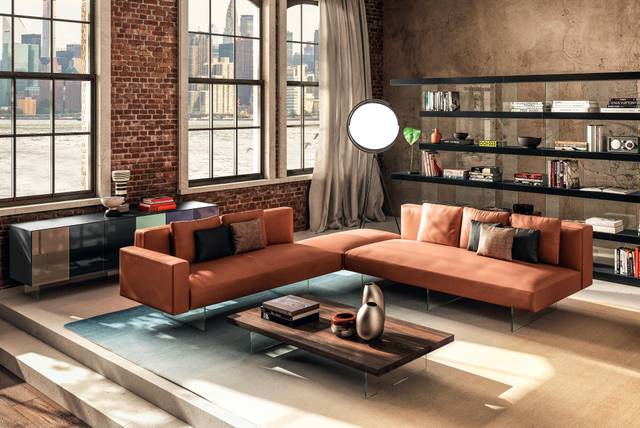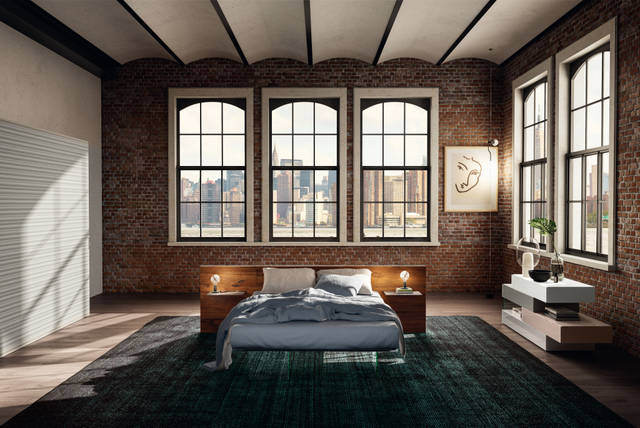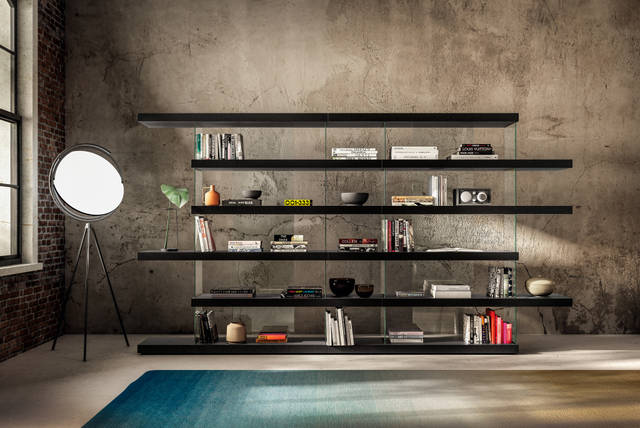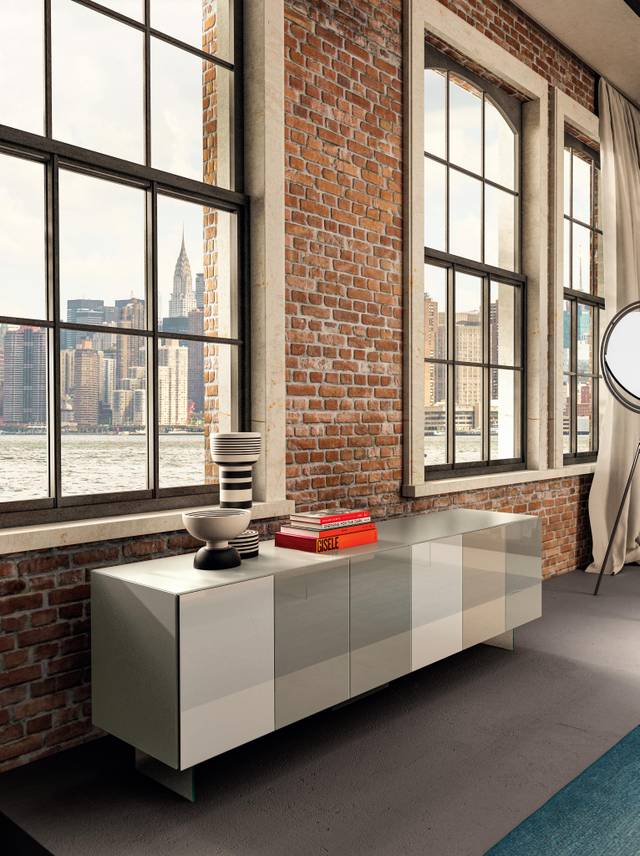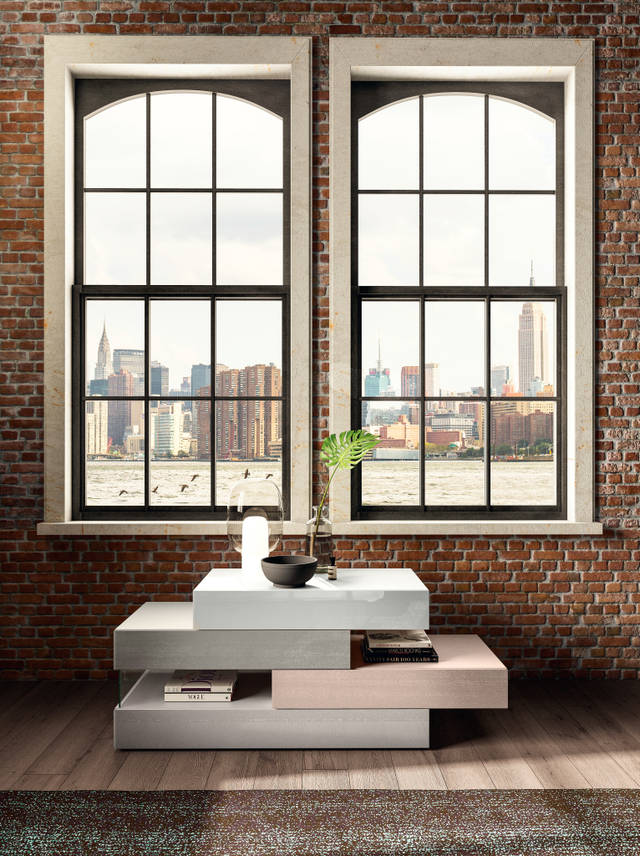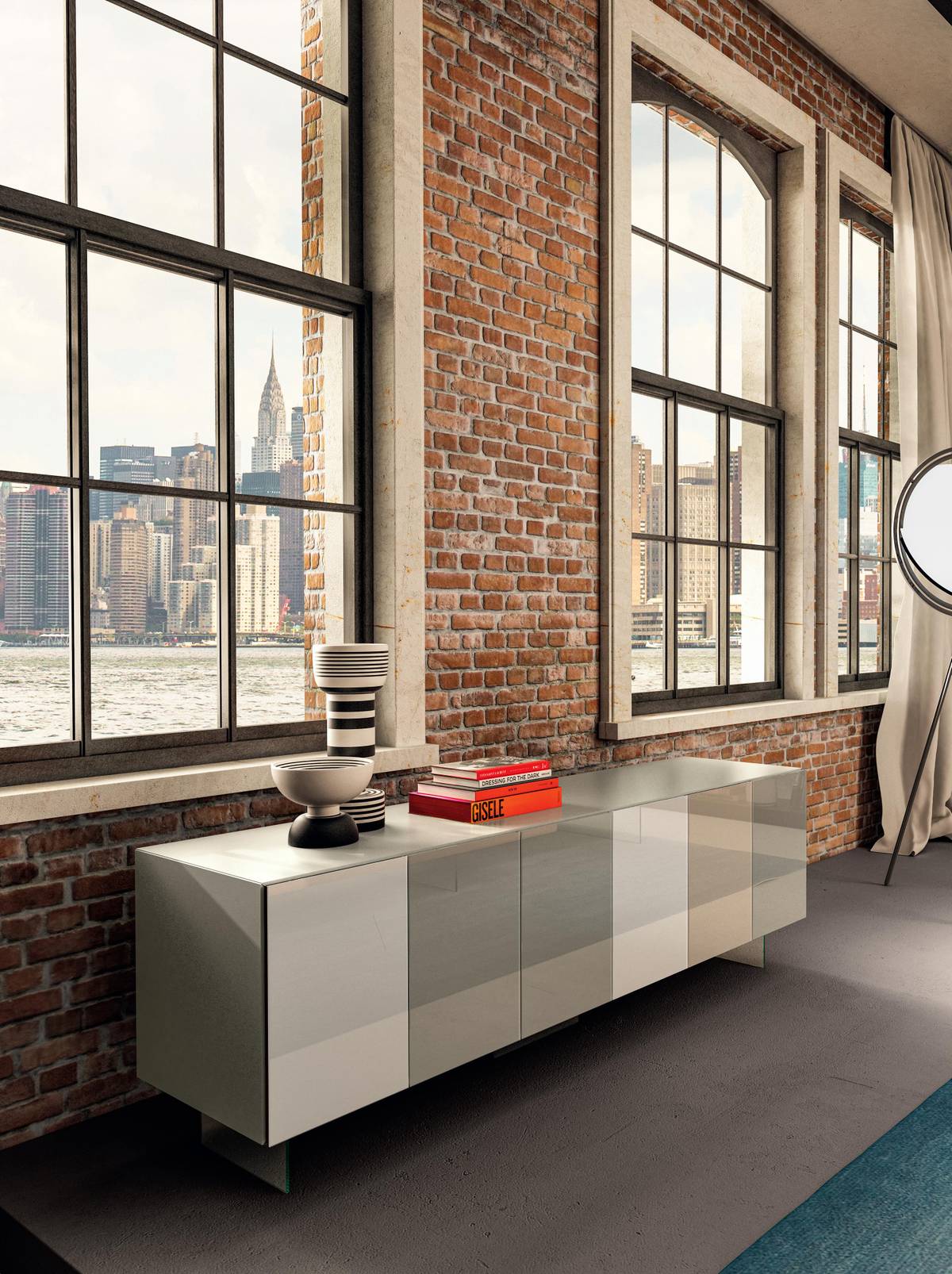 Starting with the living room area, the Air bookshelf and sofa draw their palette from the raw materials of the interior and are distinguished by linear forms resting on tempered glass. A contrasting motif is offered by the 36e8 sideboard, where glass lends depth to the blue hues and fills them with reflections echoing those of the Hudson River.
The dining room has raw masonry walls, which are softened by the Agewood top of the Air table and the soft orange upholstery of the Pletra chairs, which pick up the hues of the picturesque Manhattan skyline.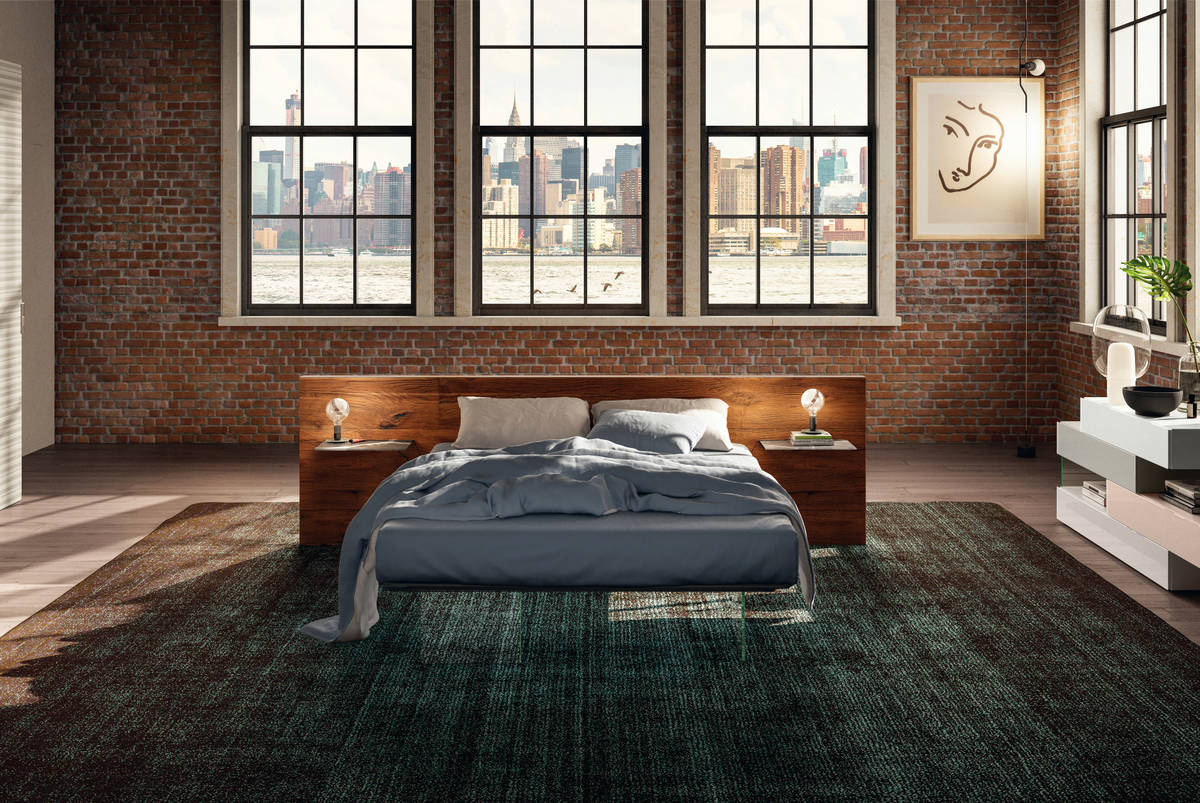 In the bedroom, an Air Wildwood bed in natural oak brings out the trio of windows, and its transparent glass legs create contrast with the warmth of the natural oak headboard.
The resulting effect is a loft marked by rigorous simplicity that blends industrial style with contemporary design, pairing sturdy structures with refined furnishings.
How can we help you?
Request information