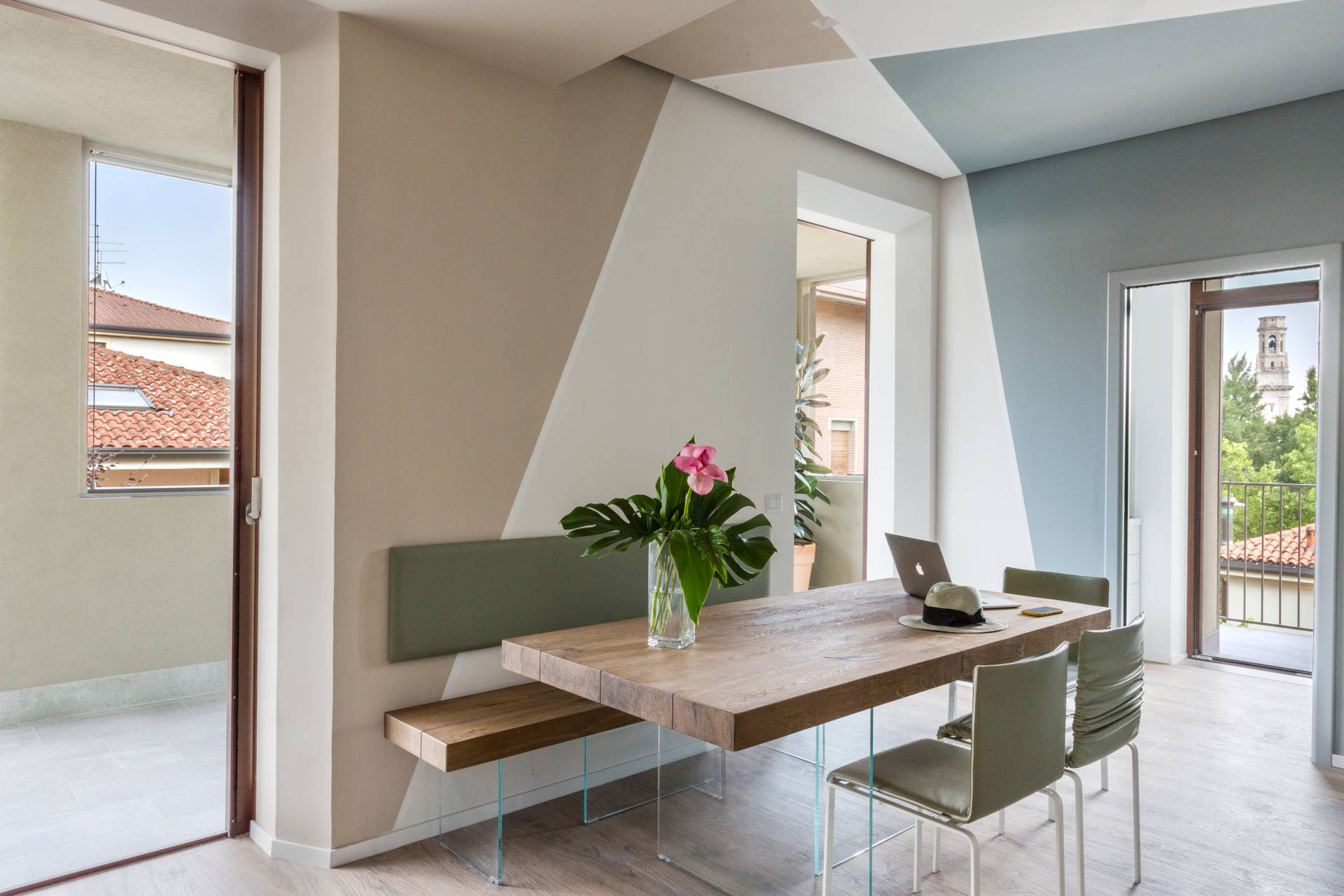 Verona @San Leonardo Suites
San Leonardo Suites offers 10 apartments and 6 designer hotel rooms, covering everything from studio flats to 2-bedroom suites, lofts and a panoramic terrace, all spread over 4 floors. This modern residential complex is the mainstay of Borgo Trento in Verona's leafy suburbs, an elegant district between the banks of the river Adige surrounded by greenery, and only a short walk from the historic centre. The existing building was fully renovated to create these new, fully fitted, independent apartments which each has a kitchen, living room, 1+ bedrooms, and 1+ private bathrooms. The hotel rooms are all located on the same floor, to offer guests the ultimate in comfort and luxury in a designer holiday home with a view that pays tribute to this magnificent city. The suites each have a bedroom and bathroom, with a breakfast room and terrace offering spectacular views.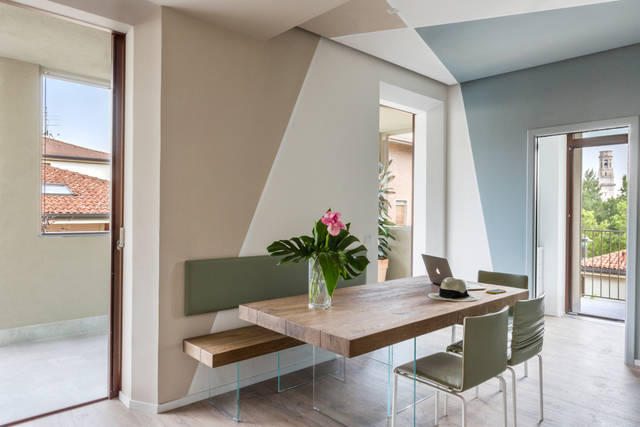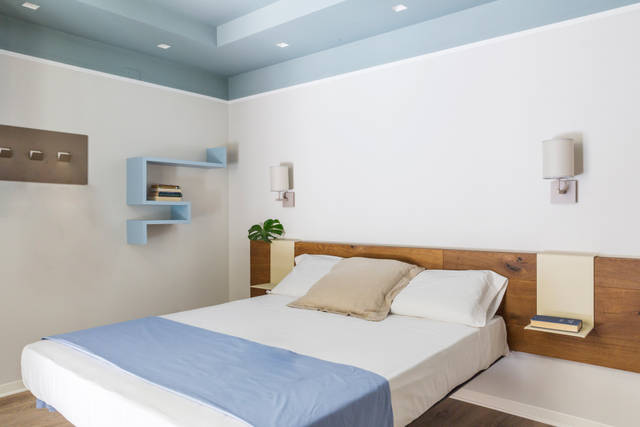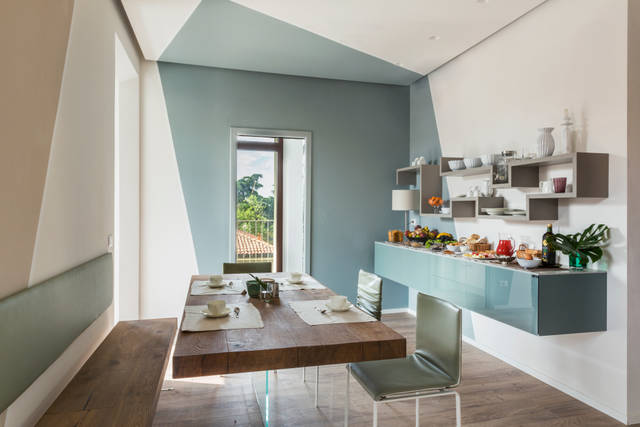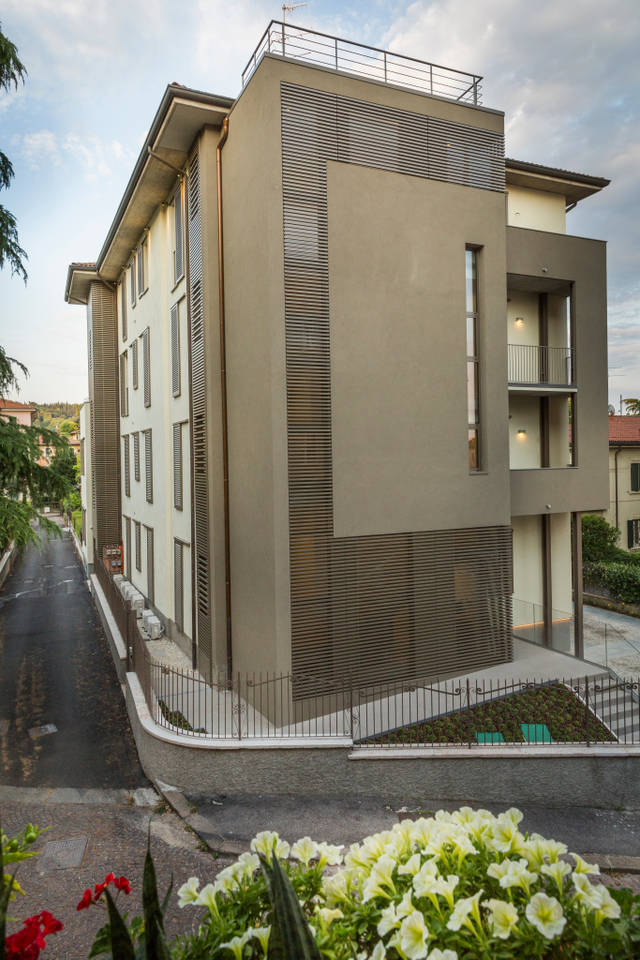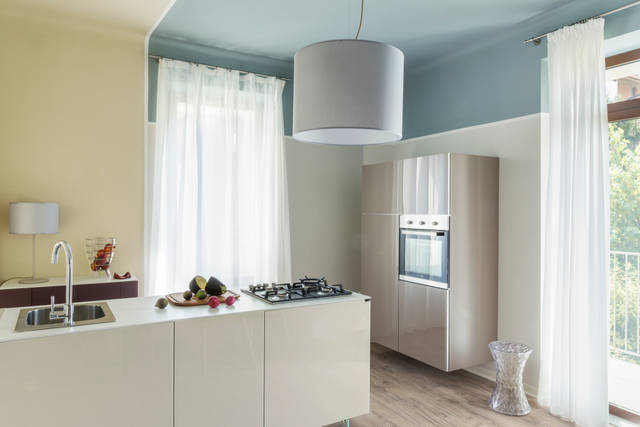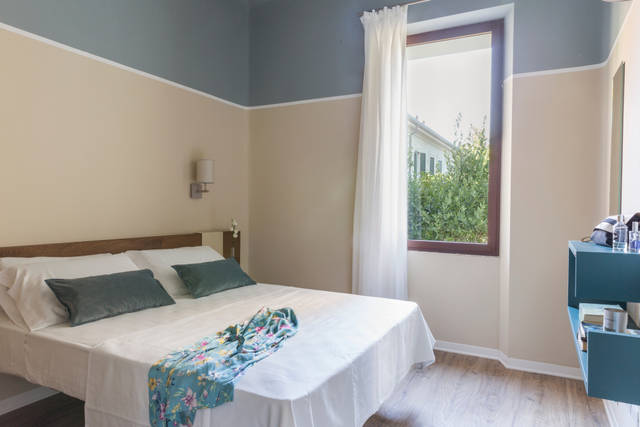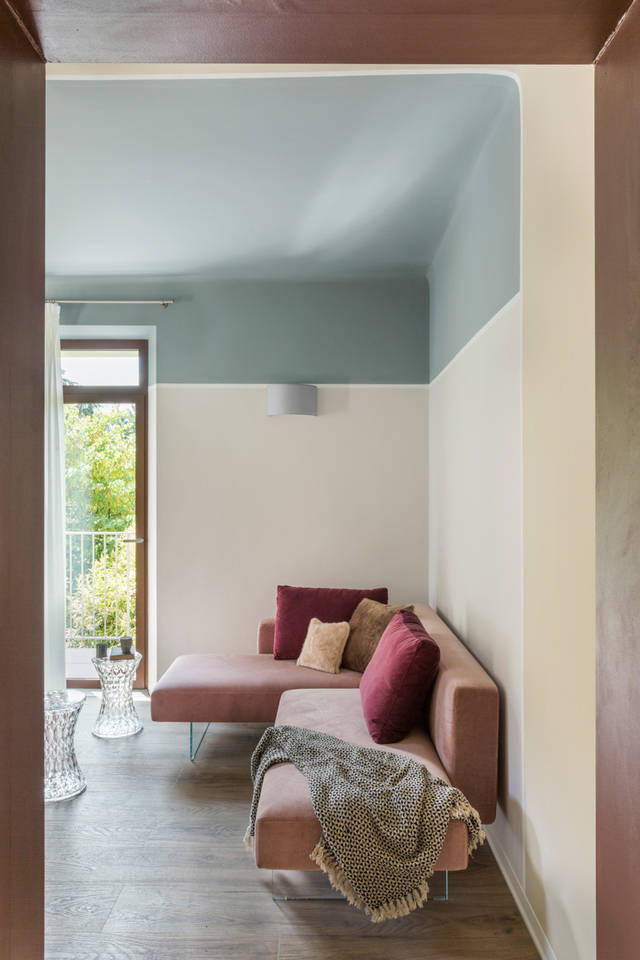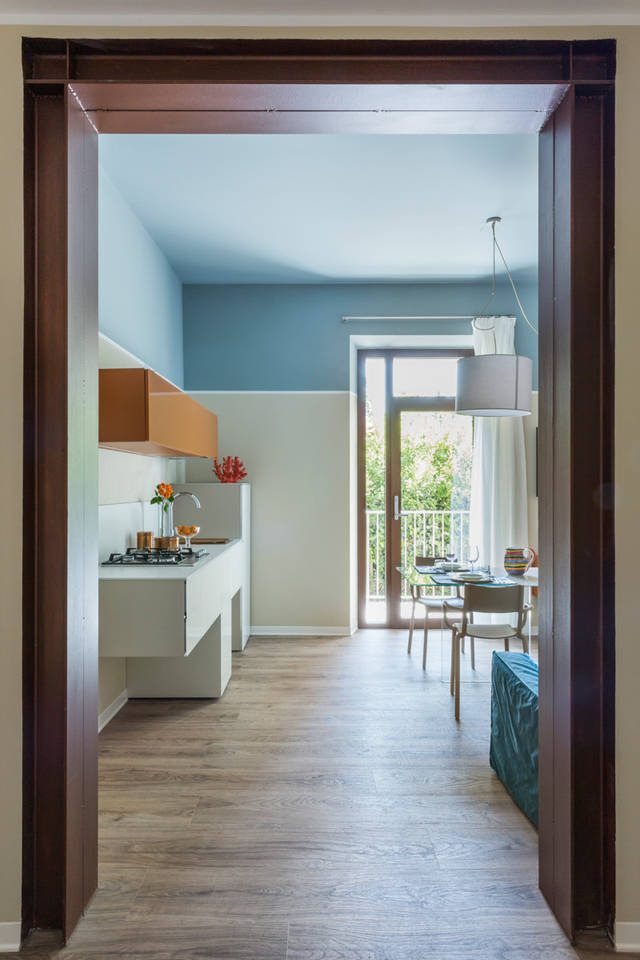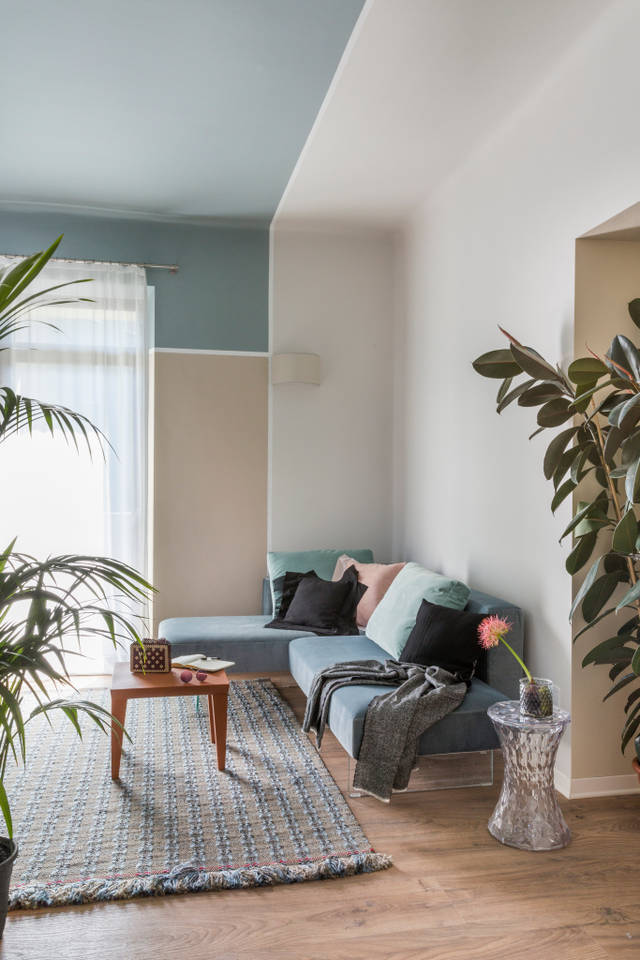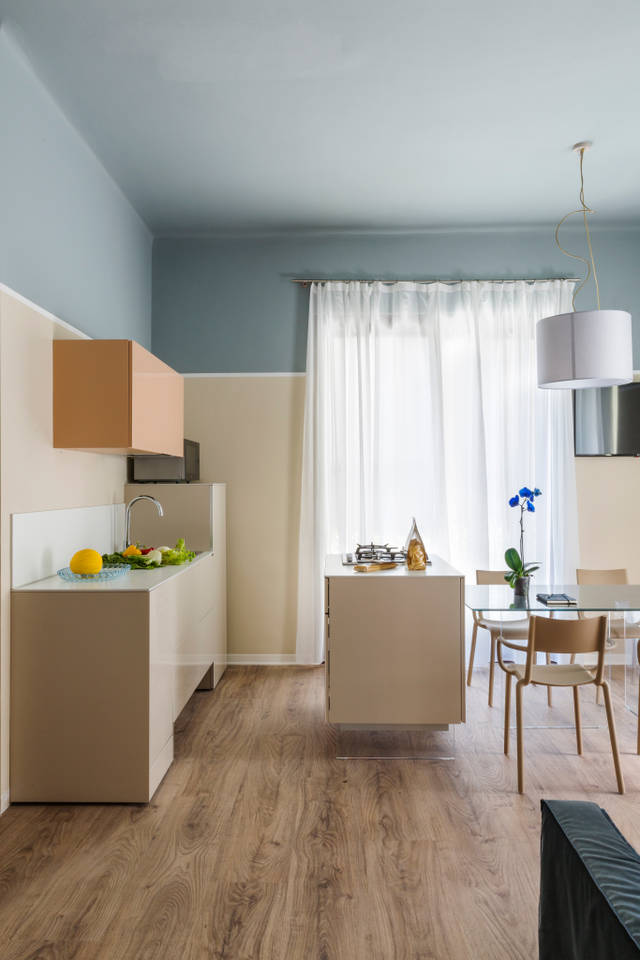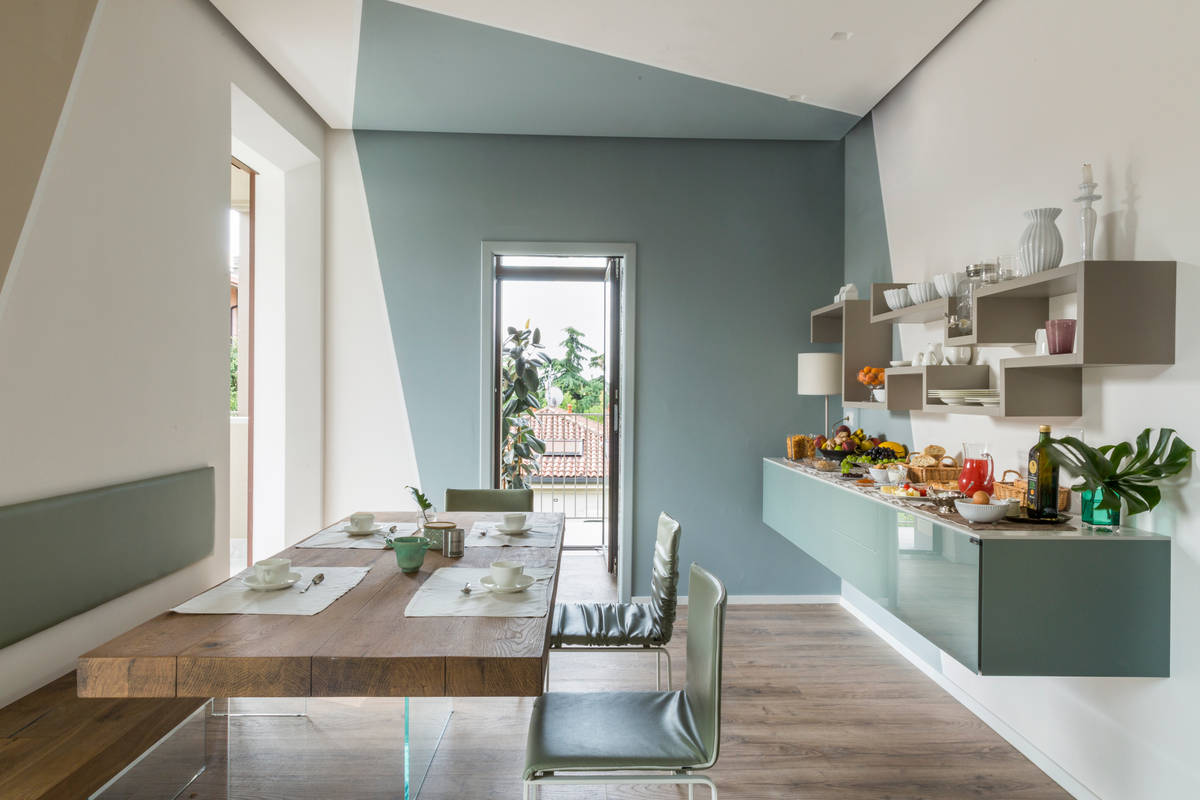 An inviting colour scheme maps out the interiors, guiding guests on a stimulating sensory journey through the different spaces. Together with the physicality and innovative form of the bookcases, tables and designer beds, this creates an overall sense of wellbeing for anyone staying here. The main project concept can be seen in the way colour and design have been combined. The simple, elegant style of the walls in pale, pastel shades works perfectly alongside the light effect and deep, fluid reflections of the glass surfaces and supports. These can be found on numerous LAGO pieces, which have been selected to furnish these apartments.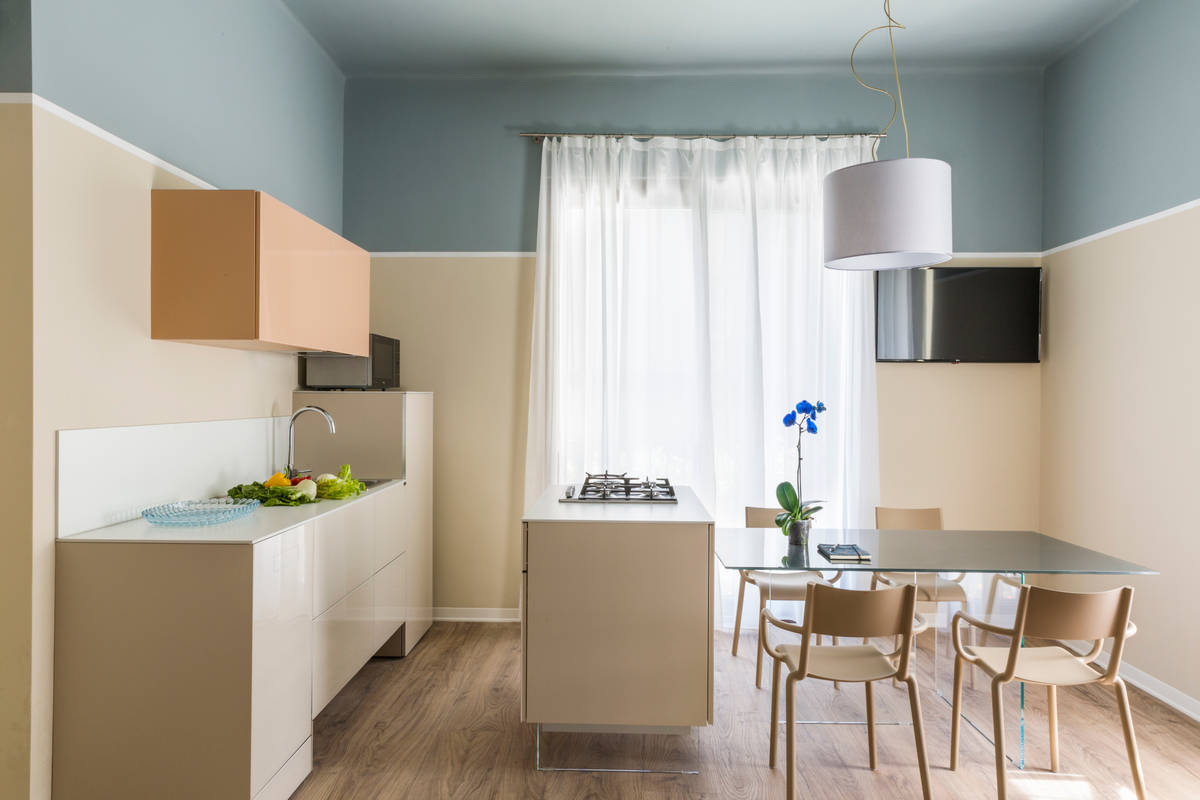 Light, modern furniture raised off the floor – like the Air table and Lagolinea bookcase – alternate with modular, almost sculptural features – like the N.O.W. wardrobe or modular 36e8 kitchen, which creates an inclusive, convivial environment with a clean, minimalist design. Just as the interior design experiments with contrasts, the colours, textures and finishes have also been carefully chosen to continue this effect, particularly on the LAGO feature pieces in the bedroom and living area.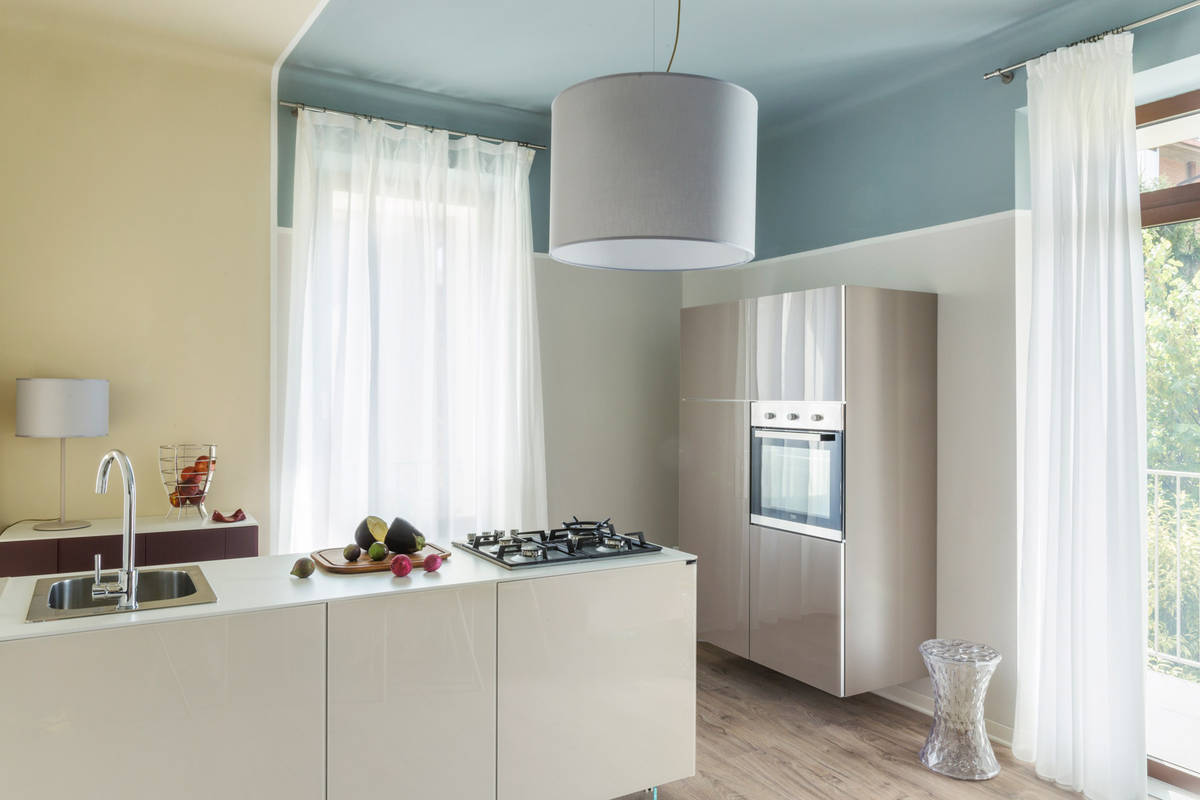 The furniture and decorative details in each space have been arranged so as to let in as much natural light as possible, and in doing so keep the visual connection with the city and the romantic panorama over Verona's rooftops. Just behind the building you can in fact see the Sanctuary of Our Lady of Lourdes, and many rooms offer a view of the bell tower belonging to the city's cathedral. For anyone looking for a designer holiday home in which to enjoy everything the city of love has to offer from a truly original viewpoint, the new San Leonardo Suites are guaranteed to sweep you off your feet, creating magical memories you'll remember forever.
How can we help you?
Request information