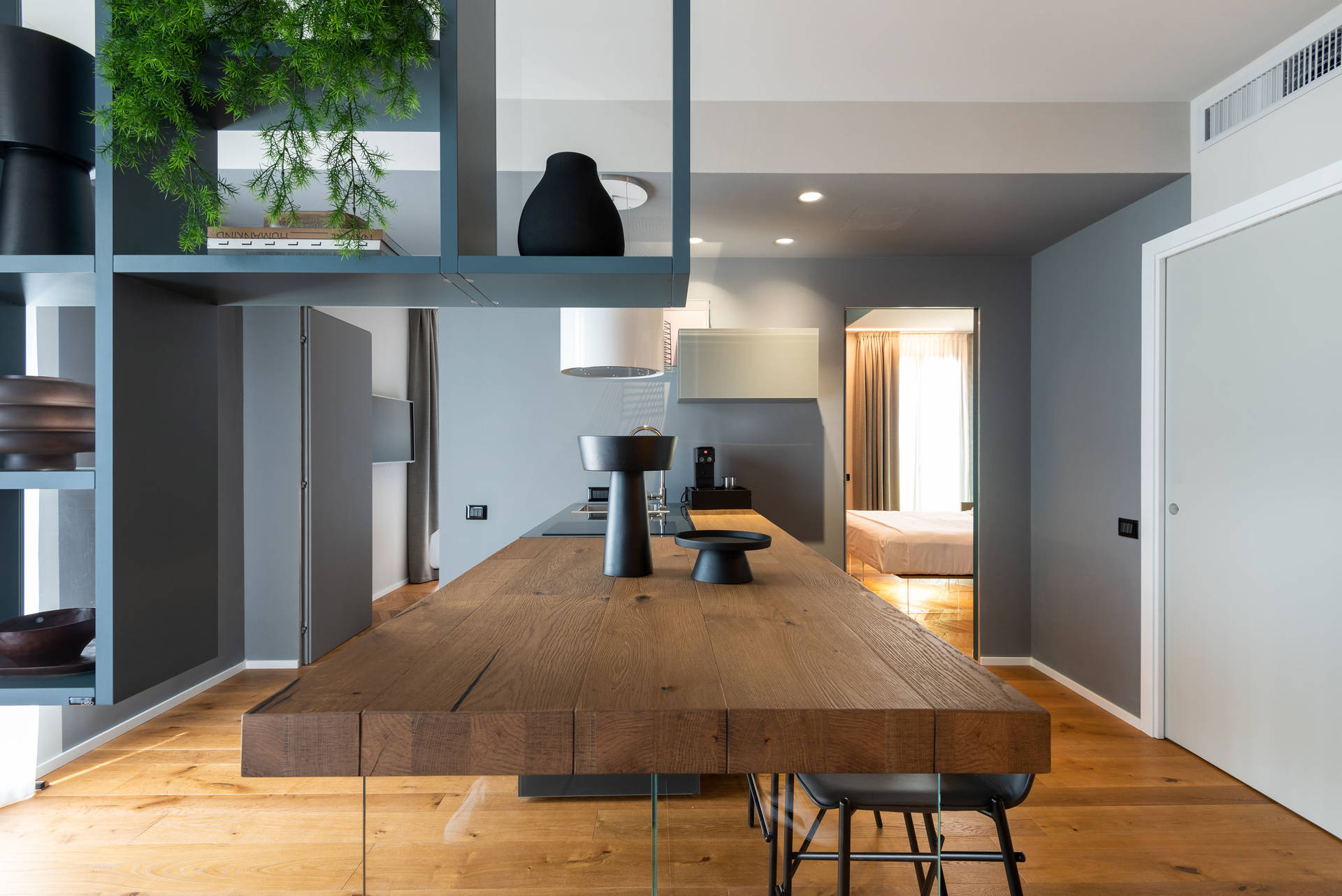 Rimini @Demo Hotel
Demo Hotel is a new hospitality project, thought up by hotel consultancy company Teamwork Hospitality. Fourteen architects studios were called on to create nine different interiors for the hotel, each offering its own vision and idea of hospitality. The aim? Creating a new experimental hospitality hub. Contract Lab – LAGO and MAD051 Materials' collaborative design studio – was invited to create "Just Like Home": a smart, green, multifunctional suite designed to make you feel at home. The design team, which includes LAGO architects Alessandro Corrò and Stefania Calia, wanted to create a multifunctional space that would respond to the traditional needs of relaxation and wanting somewhere to spend time together. But they were also focused on building a new way of experiencing hospitality spaces, akin to the feeling of being in your own home.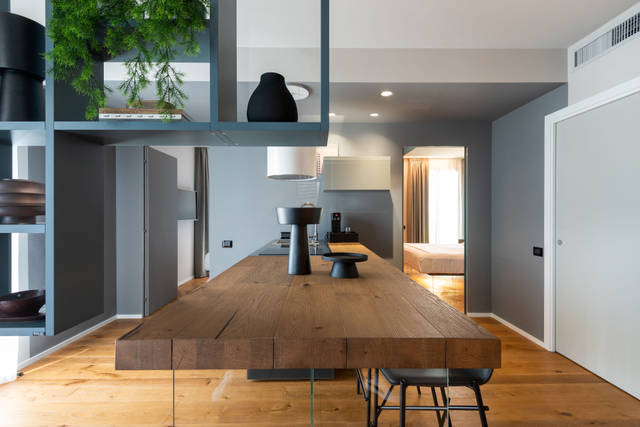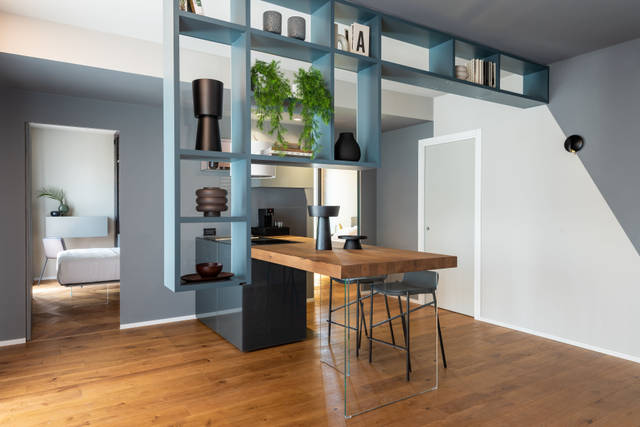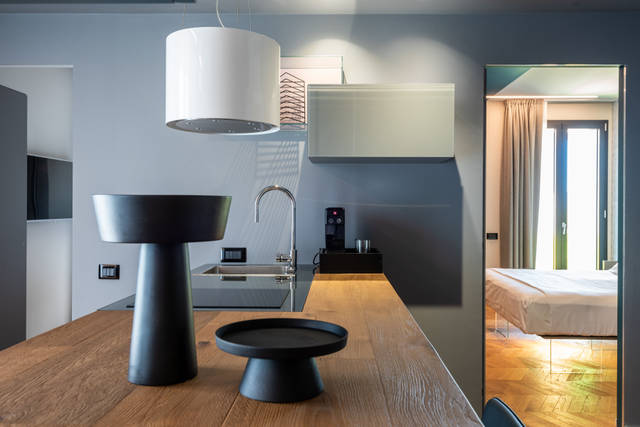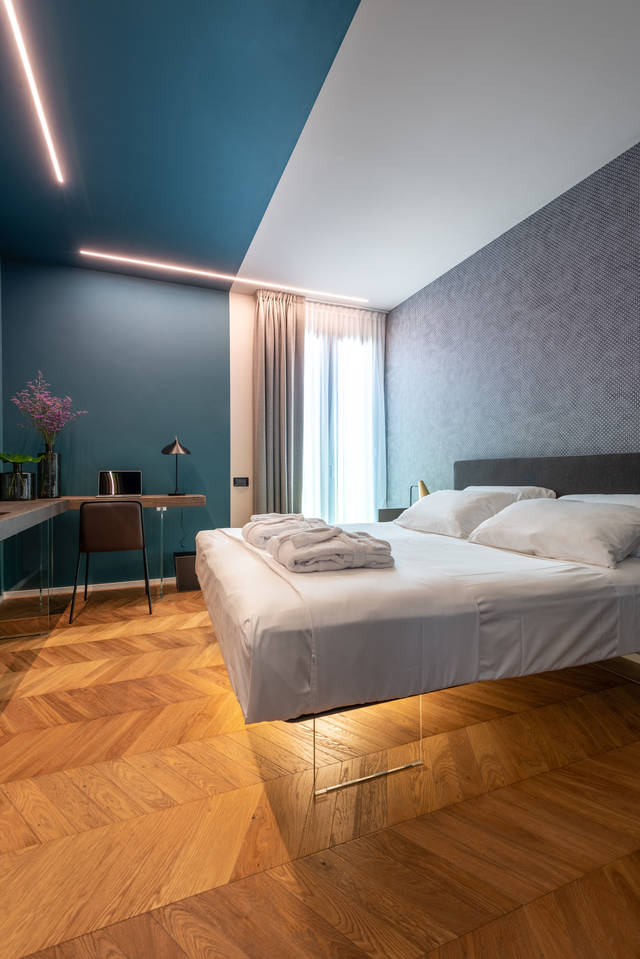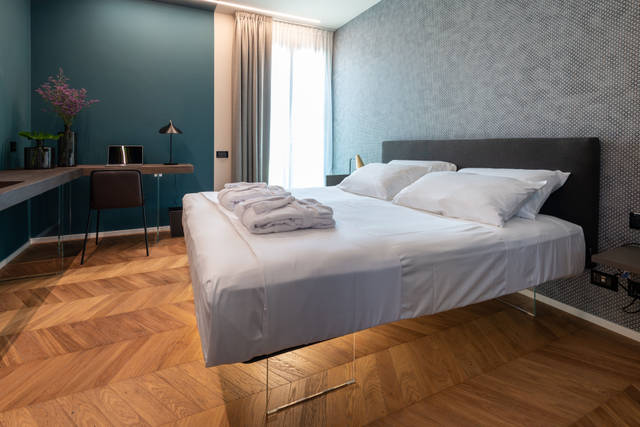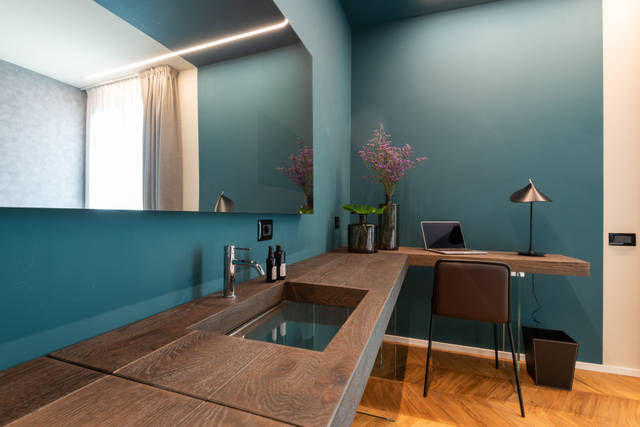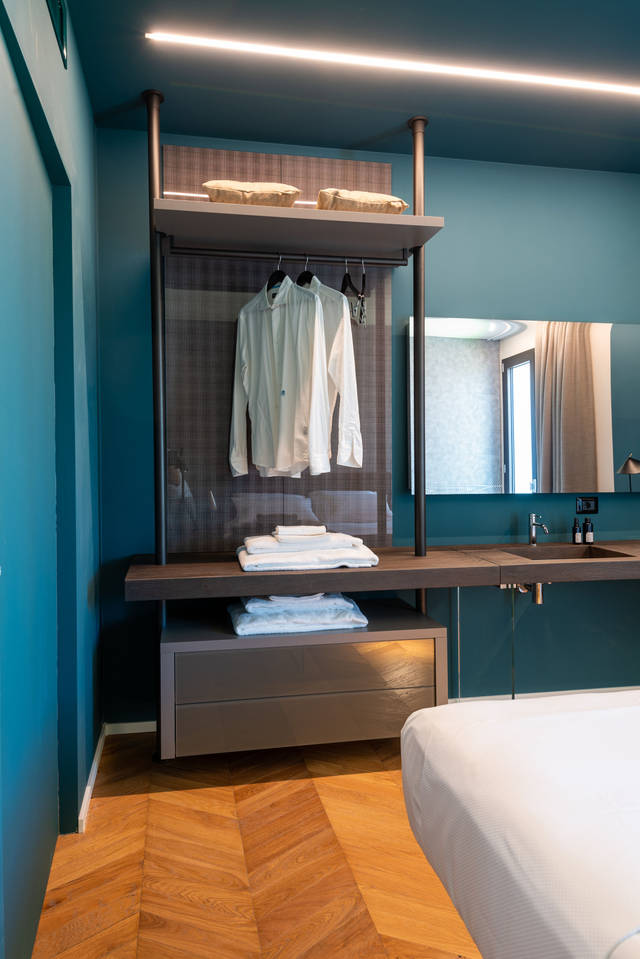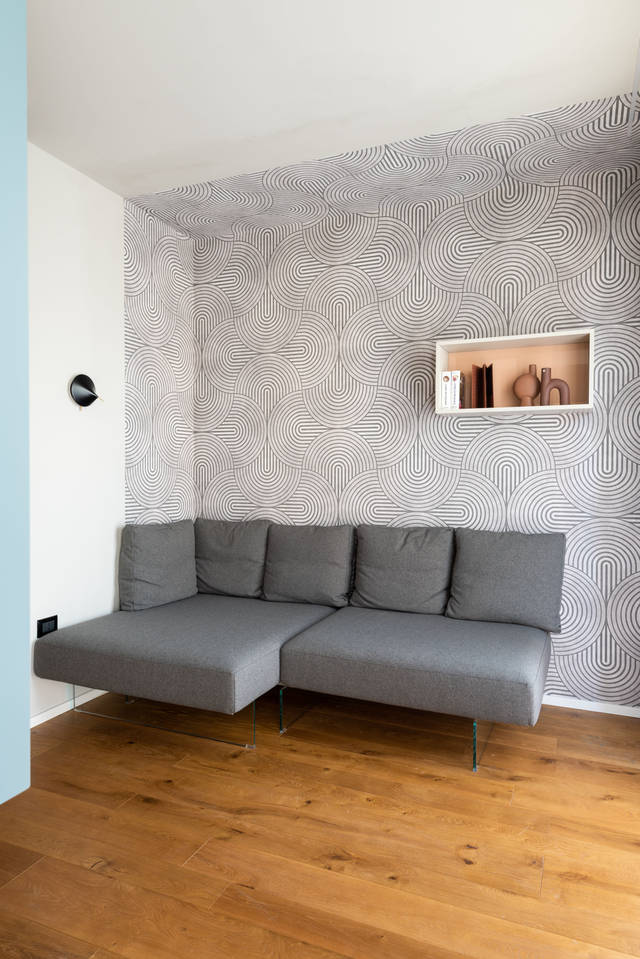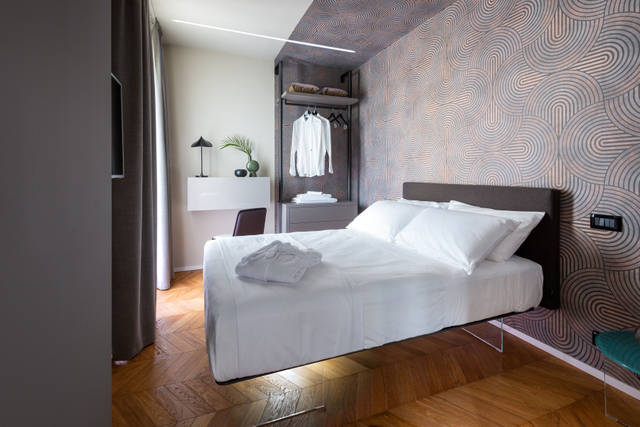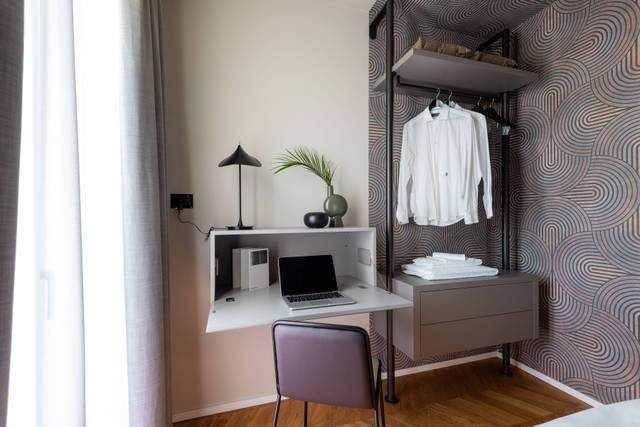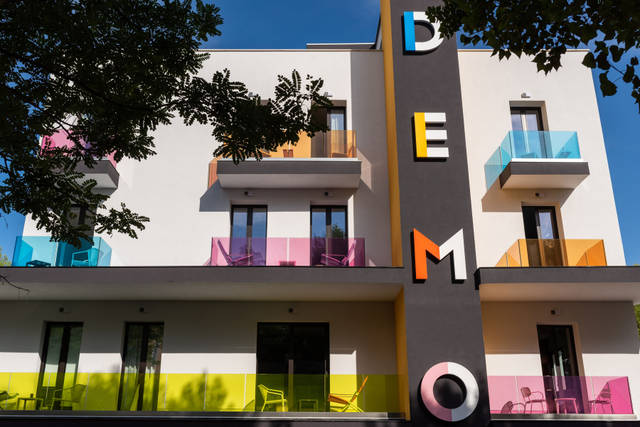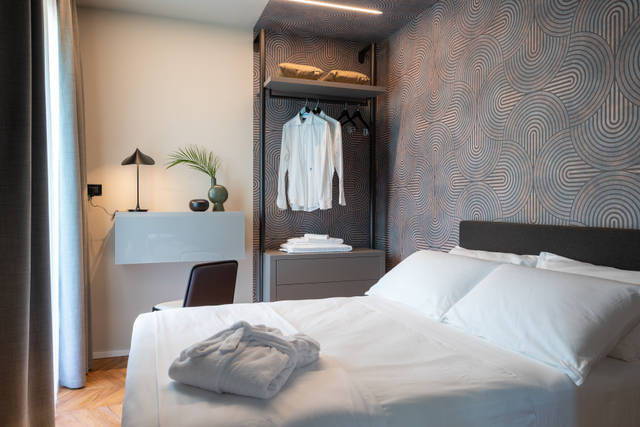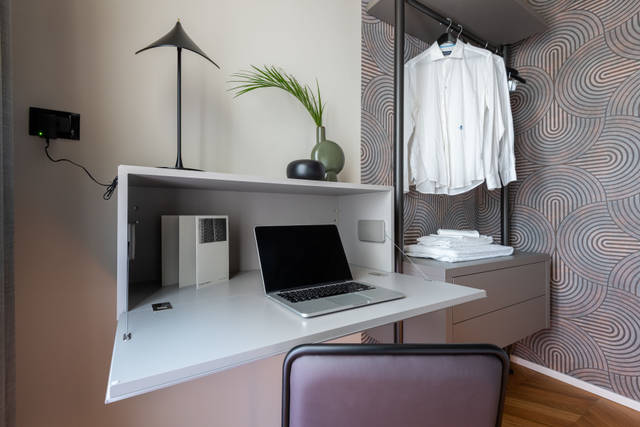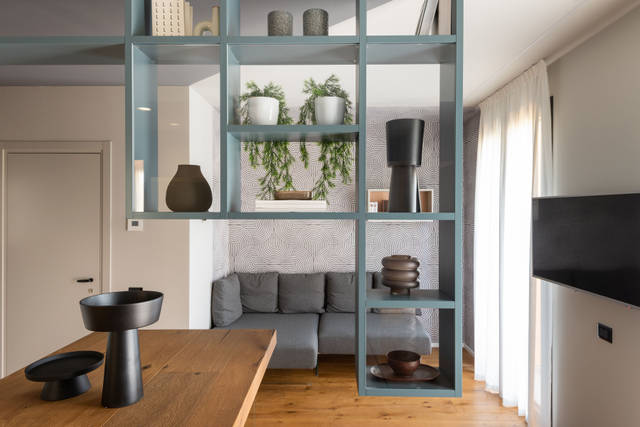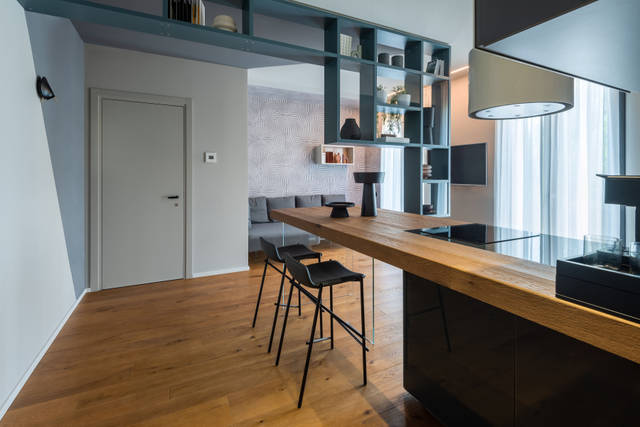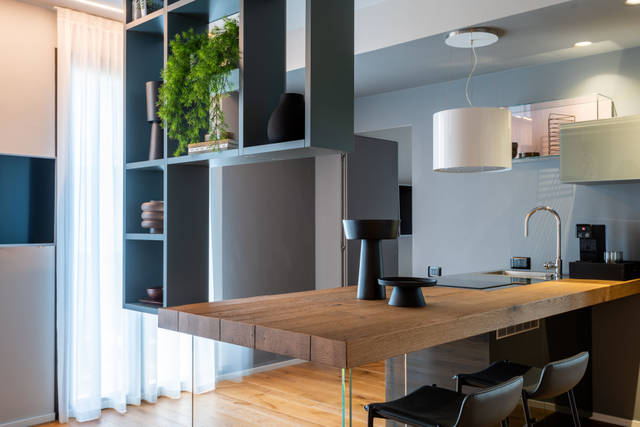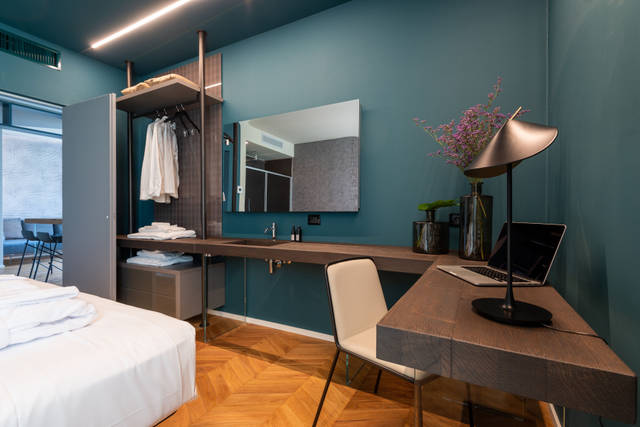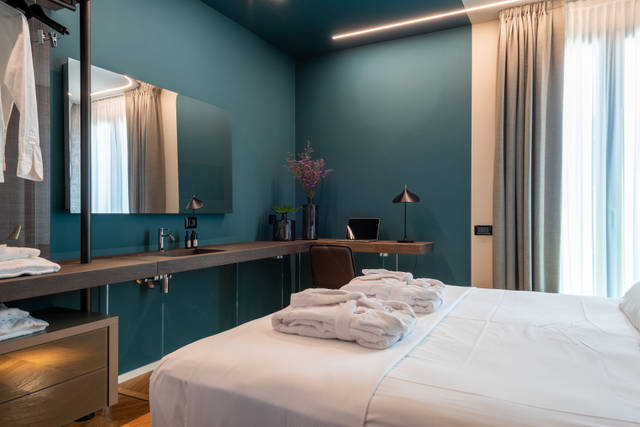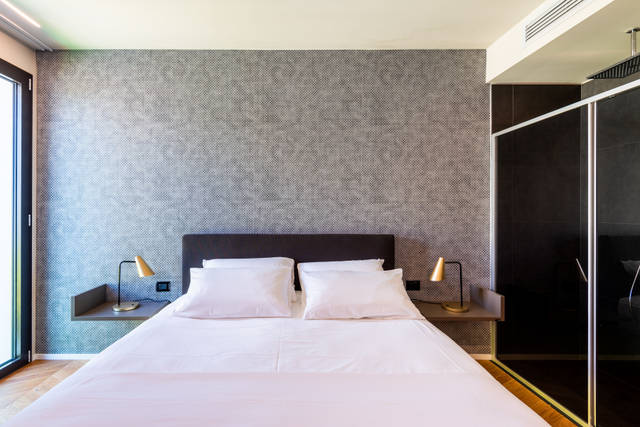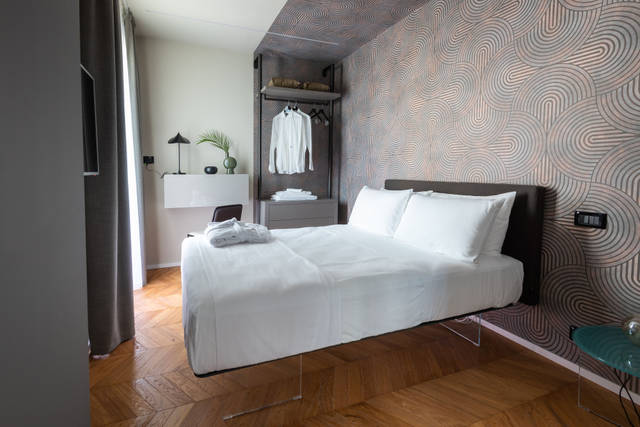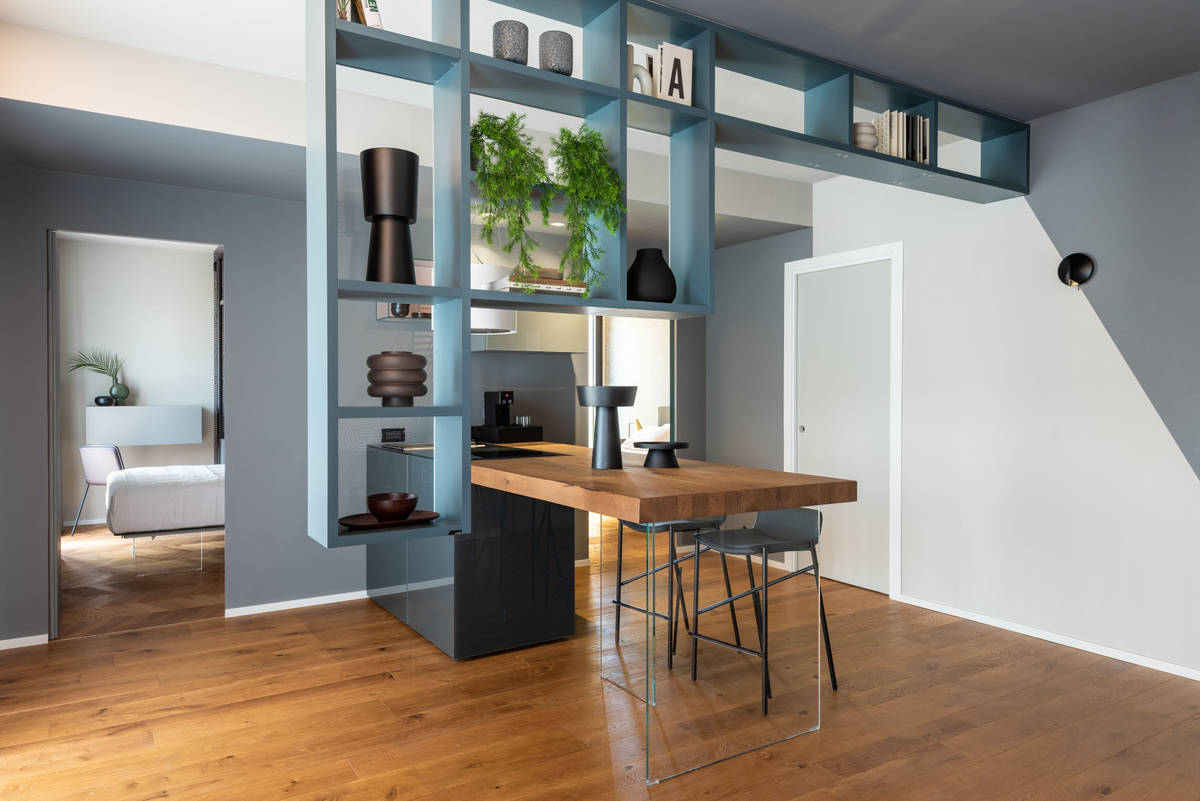 "The designers, all specialised in the hotel industry, were keen to be part of the initiative because it was an opportunity for them to express themselves freely and represent their own idea of hospitality," explains Mauro Santinato, CEO of Teamwork Hospitality. "There is nothing like it in Italy; it offers a unique experience, where the destination is also an attraction. We want to make staying here an exciting adventure." Architect Laura Verdi, coordinator and artistic director at Demo Hotel, adds: "Lago was invited to take part in the initiative with its design studio, Contract Lab, to create the JUST LIKE HOME suite as somewhere to feel right at home but with the addition of ultra-refined design and carefully curated details".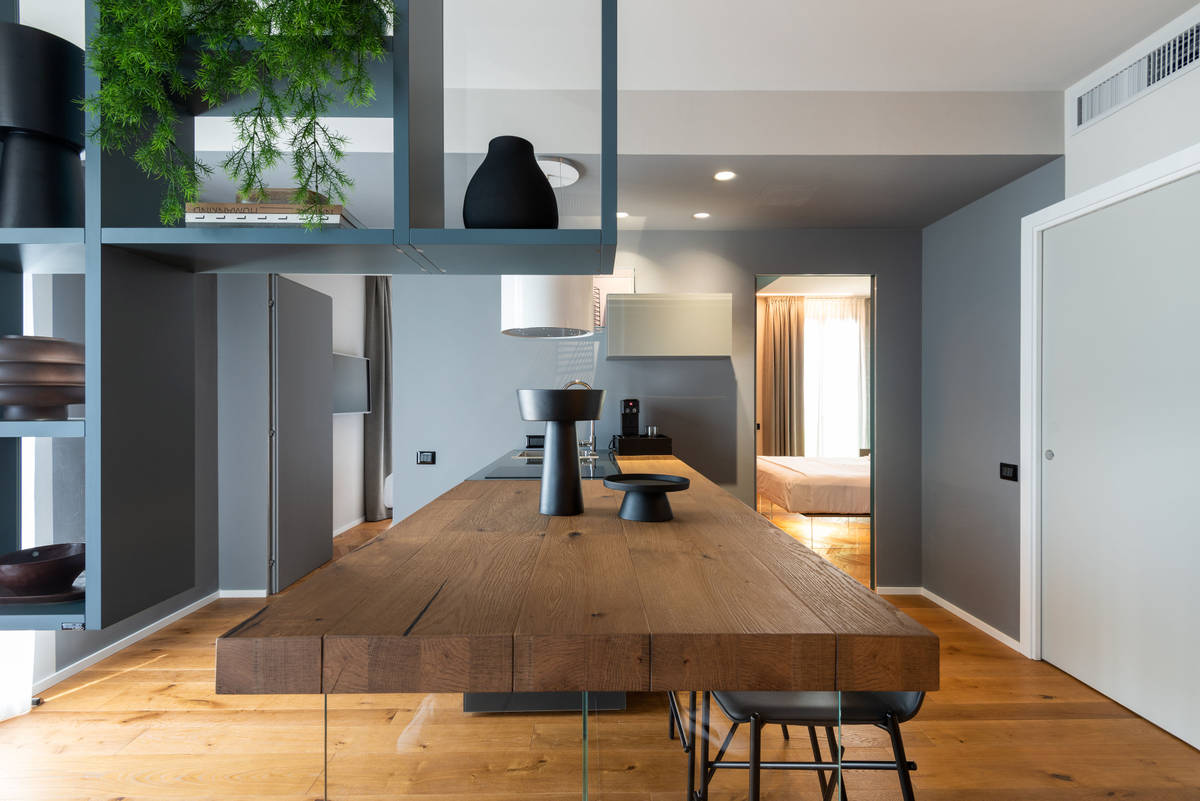 The living room, kitchen and bedroom design furnishings selected for the suite communicate suspension, lightness and harmony while embracing functional solutions dedicated to remote work and connection with the outside world. The designer furniture selected for the living room, kitchen and bedroom in the suite exude a feeling of floating, lightness and harmony, while embracing functional solutions for remote working and connecting with the outside world. Innovative, transformative and unexpected: these are the hallmarks of the spaces in this suite that adapt and change. The living room and kitchen can be transformed into workspaces if necessary, thanks to the large floating table made from one-hundred-year-old Wildwood. The bookcase suspended from the ceiling divides and organises the space by creating a dynamic interplay of shapes.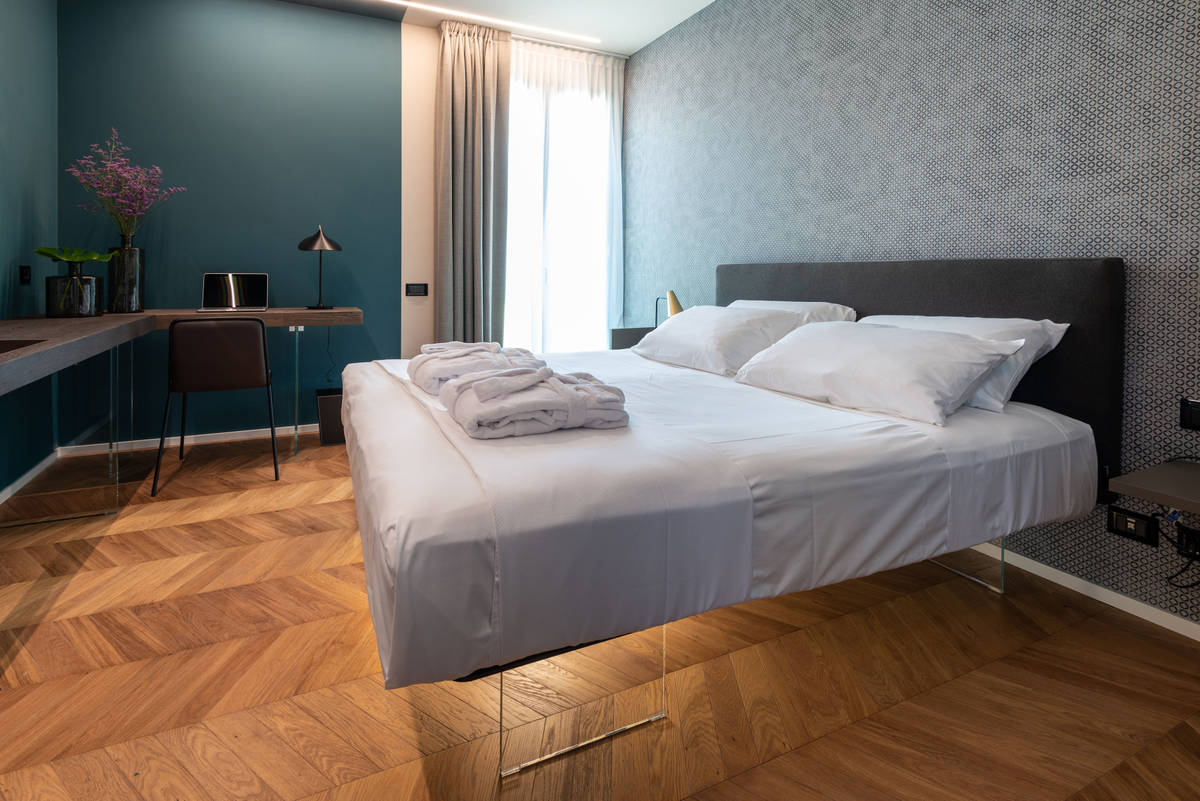 The bedrooms offer an intimate space featuring contemporary textured detailing and can be transformed into a multifunctional space in which to sleep, but also connect with the world of work. Colour plays a key role in all areas of the suite, creating a unique, flexible mood that interacts with the furniture and every feature of the interior. This exciting new project from Contract Lab combines experience and design creativity, putting together a bespoke model for furnishing a designer suite and developing a new concept of hospitality on the Romagna Riviera.
How can we help you?
Request information