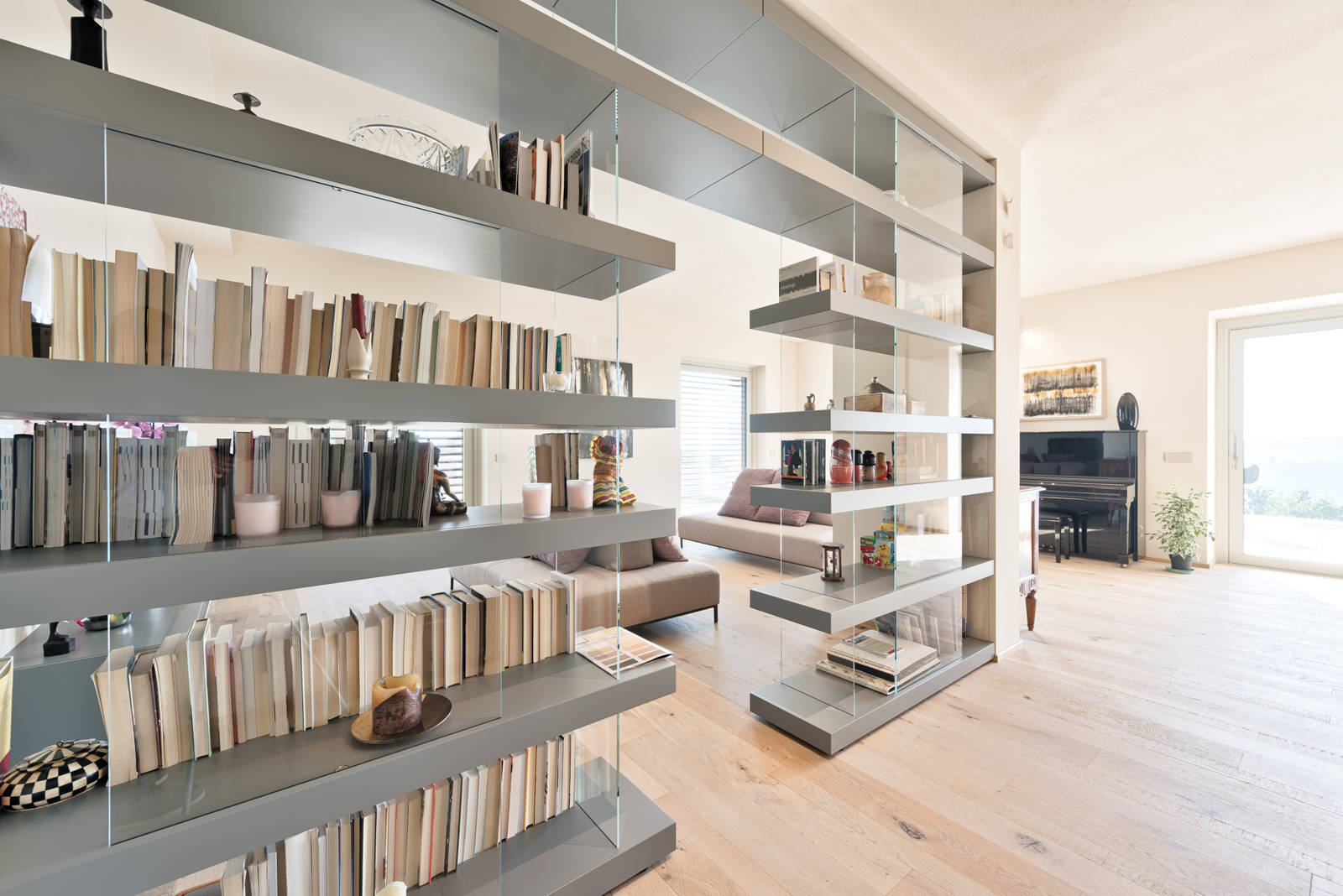 Paroldo @Ca' di Chiara B&B
A local proverb – "Paroldo enjoys everything it sees" – just about says it all about the rich landscape surrounding the new designer Ca' di Chiara B&B. The interior design project – created by the architect Chiara Zunino and Bongio design studio, in collaboration with LAGO – is located in a small village between the municipalities of Sale San Giovanni and Paroldo. The location overlooks a stunning landscape marked by hills and framed by the Maritime and Cottian Alps. In order to build the Bed & Breakfast, the architects and interior designers involved in the project were keen to preserve the bond with the rustic aspects and natural characteristics of the region – the main source of inspiration for the project. As such, they decided on a minimal project featuring traditional materials like stone, wood and steel, in order to respect the local area. The B&B is split over three floors, including a basement, with two main accommodation areas: the main residence on the ground floor and part of the first floor, and a second residence with a number of different possible uses.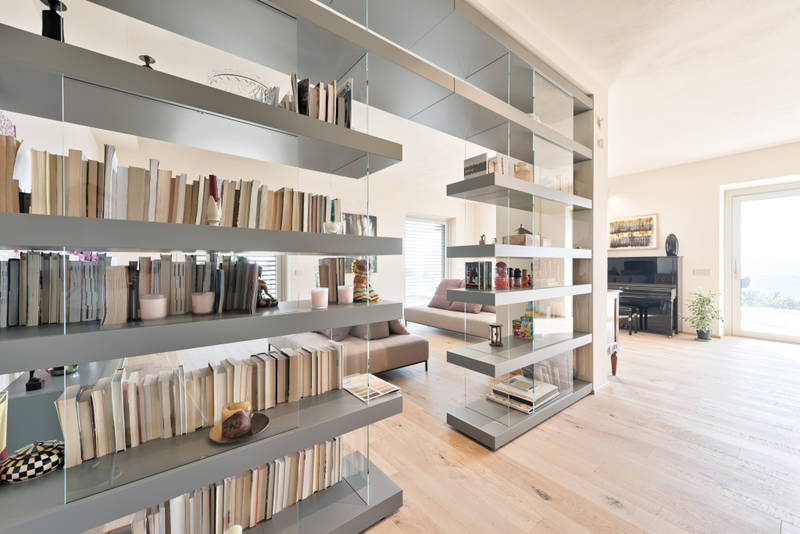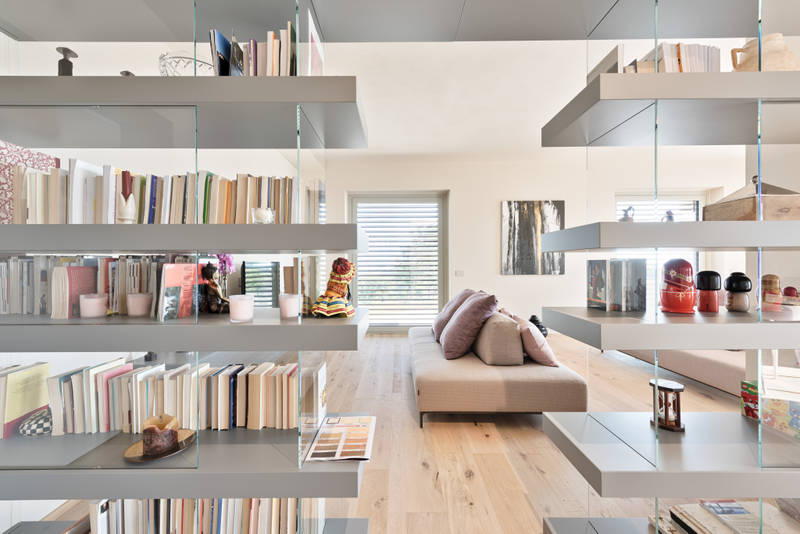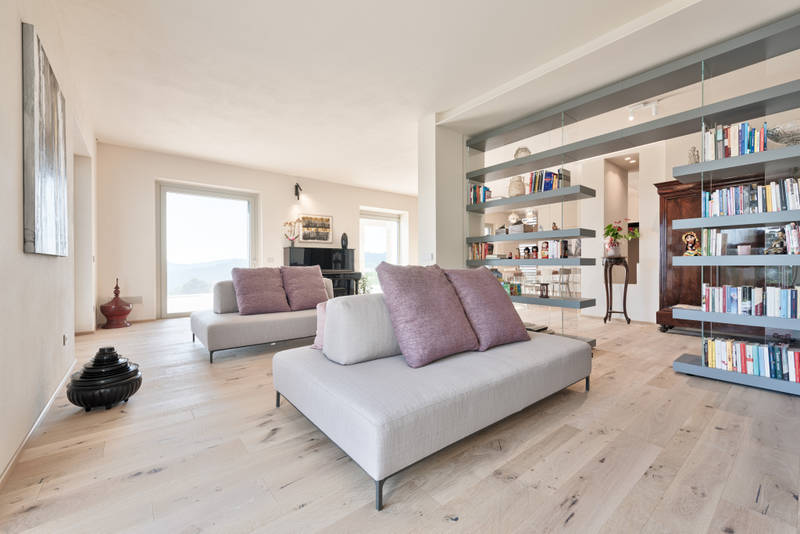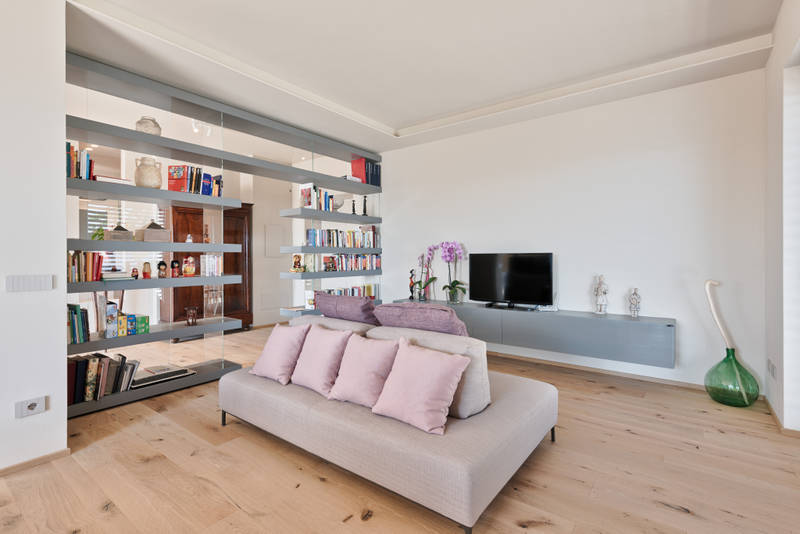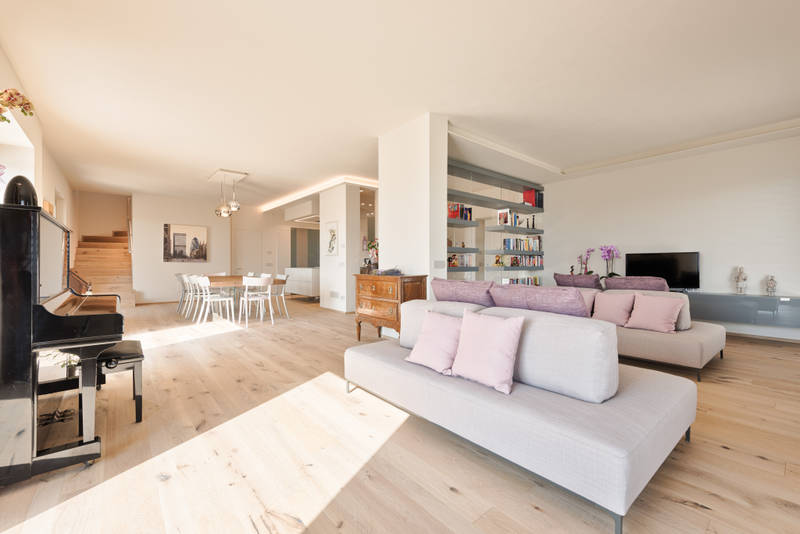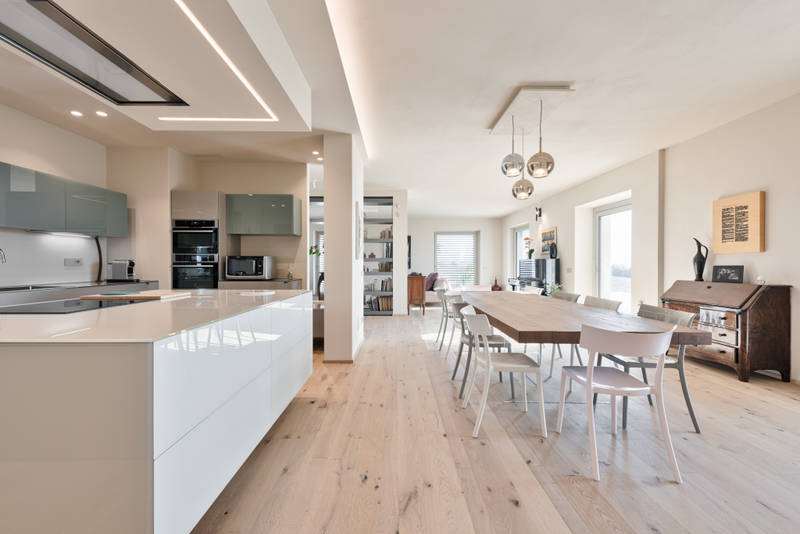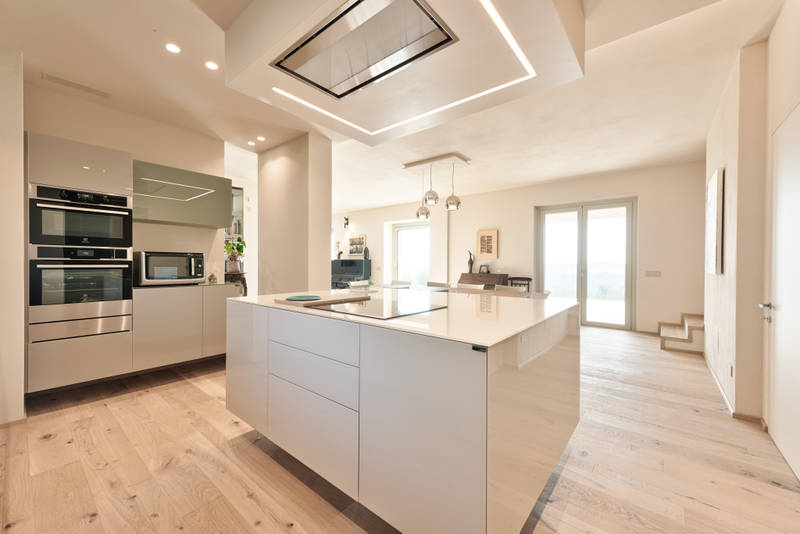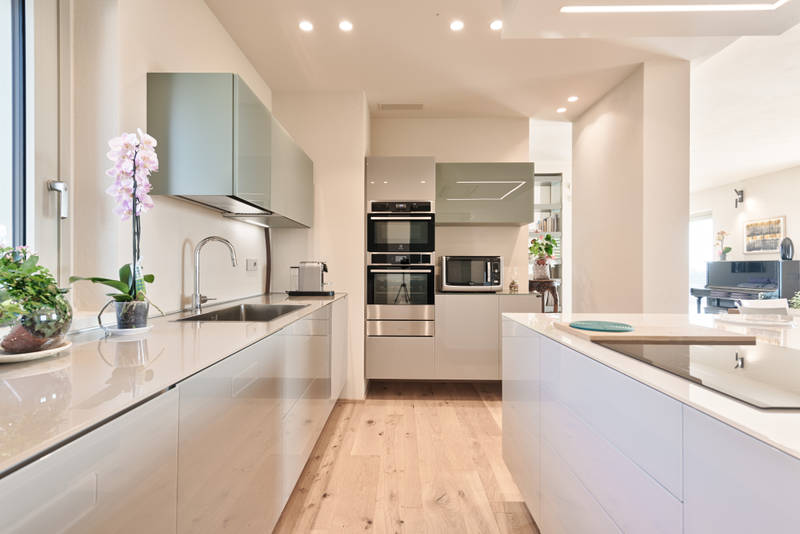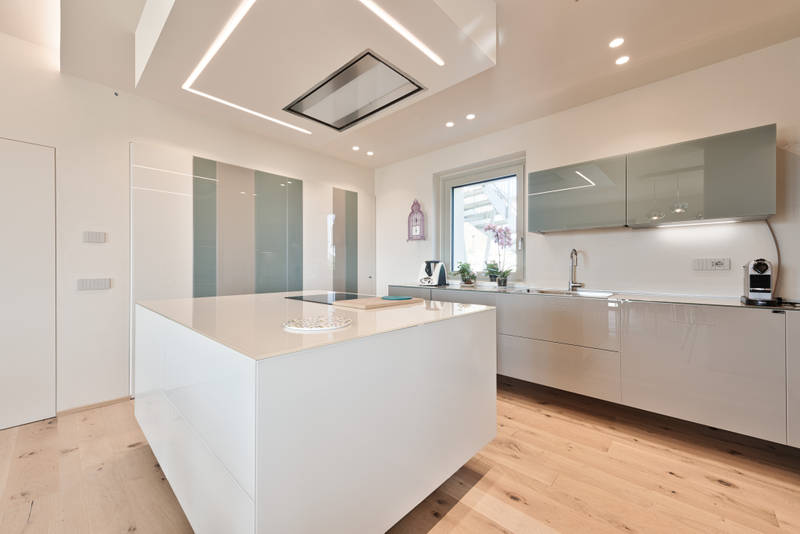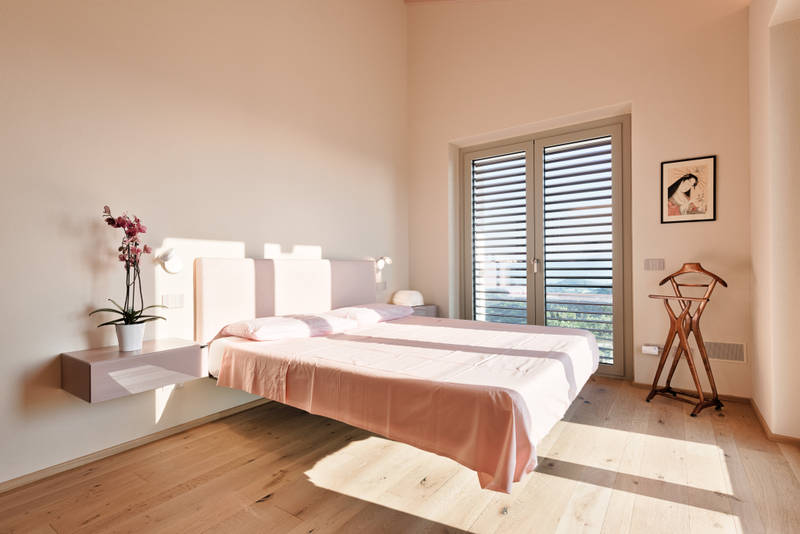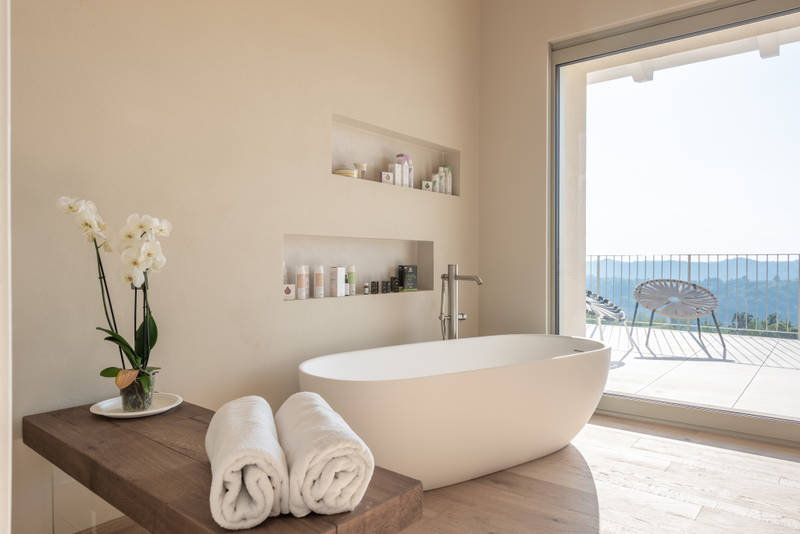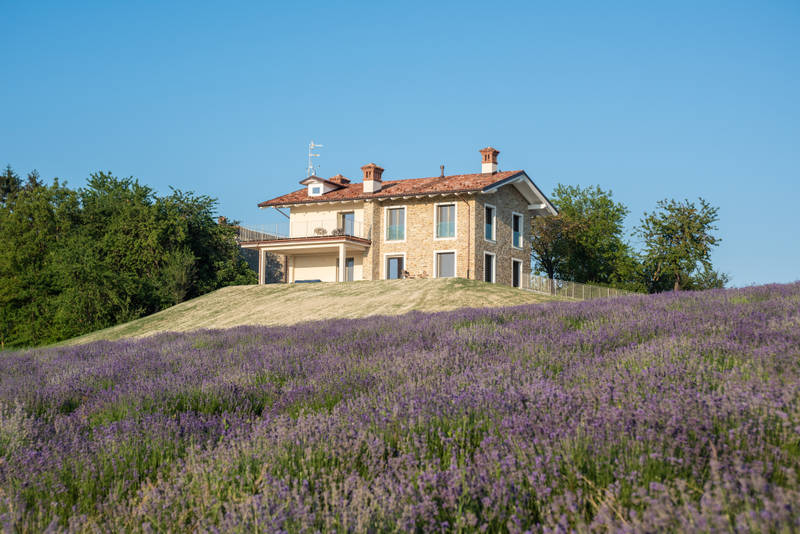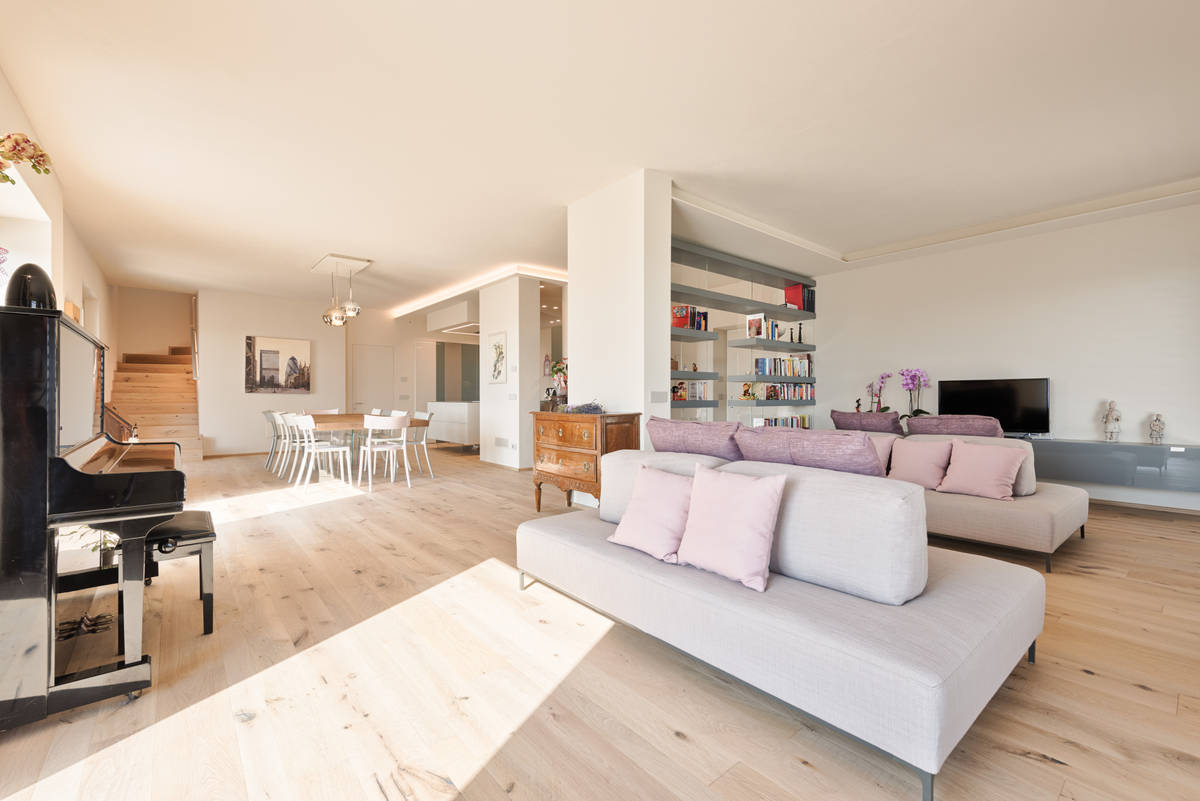 The quality of the materials and finishes used in LAGO's furnishings runs through every room, creating coherence in terms of colour and material and more than justifying the B&B's "designer" tag. The Air Wildwood Table brings an authentic feel to the dining room, while the modular nature of the 36e8 kitchen with island makes it the perfect fit for the adjacent space. Another focal point of the space is the imposing yet elegant Air bookcase. Positioned between the entrance and the living room, the bookcase has been cleverly reworked to turn it into more than just a way of displaying books and objects. Instead, it uses light and shadow to become a fully fledged architectural feature that revolutionises the entire domestic space.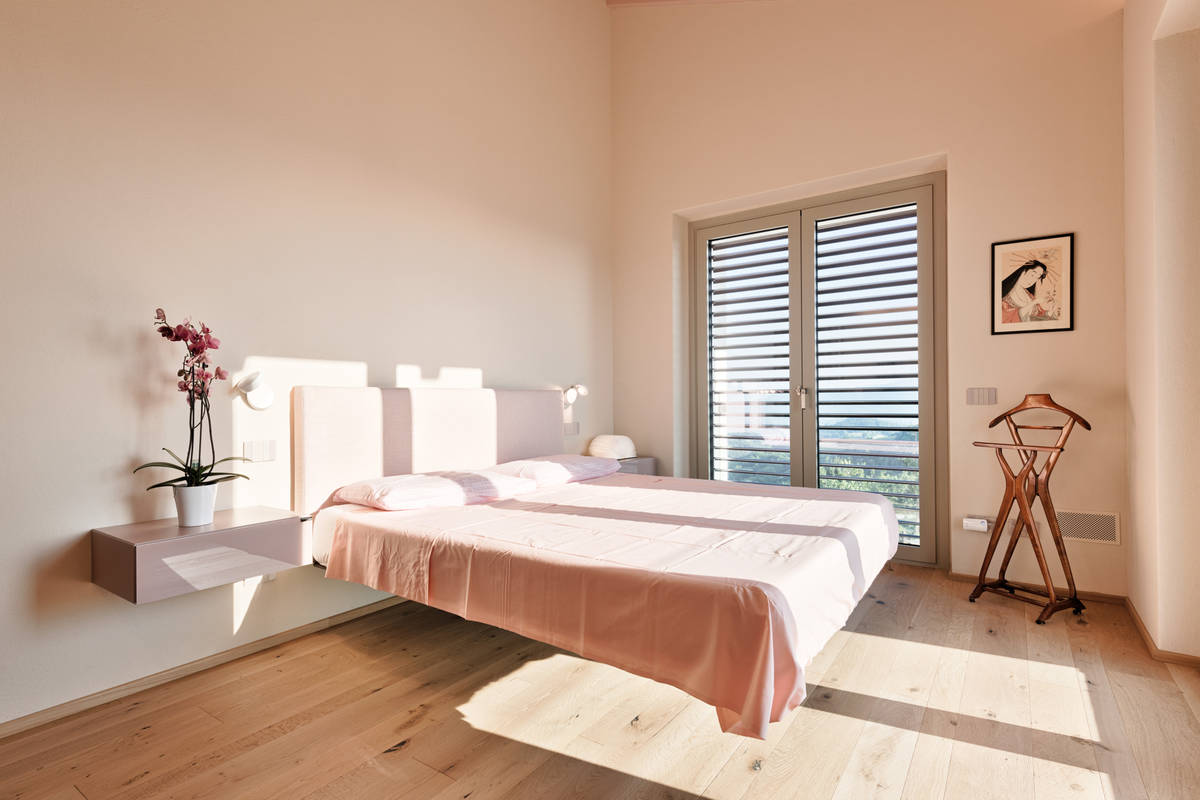 As you explore the various bedrooms, you're struck by the sense of lightness created by the suspended Fluttua beds, with each bedroom characterised by the colour of a local plant: pink, lavender, sage and hazelnut all feature. These colours are in turn complemented by the LAGO furnishings and the ceilings, which are painted in a range of shades. The design of the LAGO furnishings interacts with the other period furniture in the B&B, creating contrast but never upsetting the overall harmony of the space: in the spa bathroom, for example, the Wildwood Air top and bench create a sense of lightness and bring guests into more direct contact with nature. Proof of what is possible when a connection with the local area is combined with an innovative design approach, this sophisticated, romantic B&B celebrates the views and flavours of Piedmont's answer to Provence, an authentic land rich in nature and tradition.
How can we help you ?
Request information