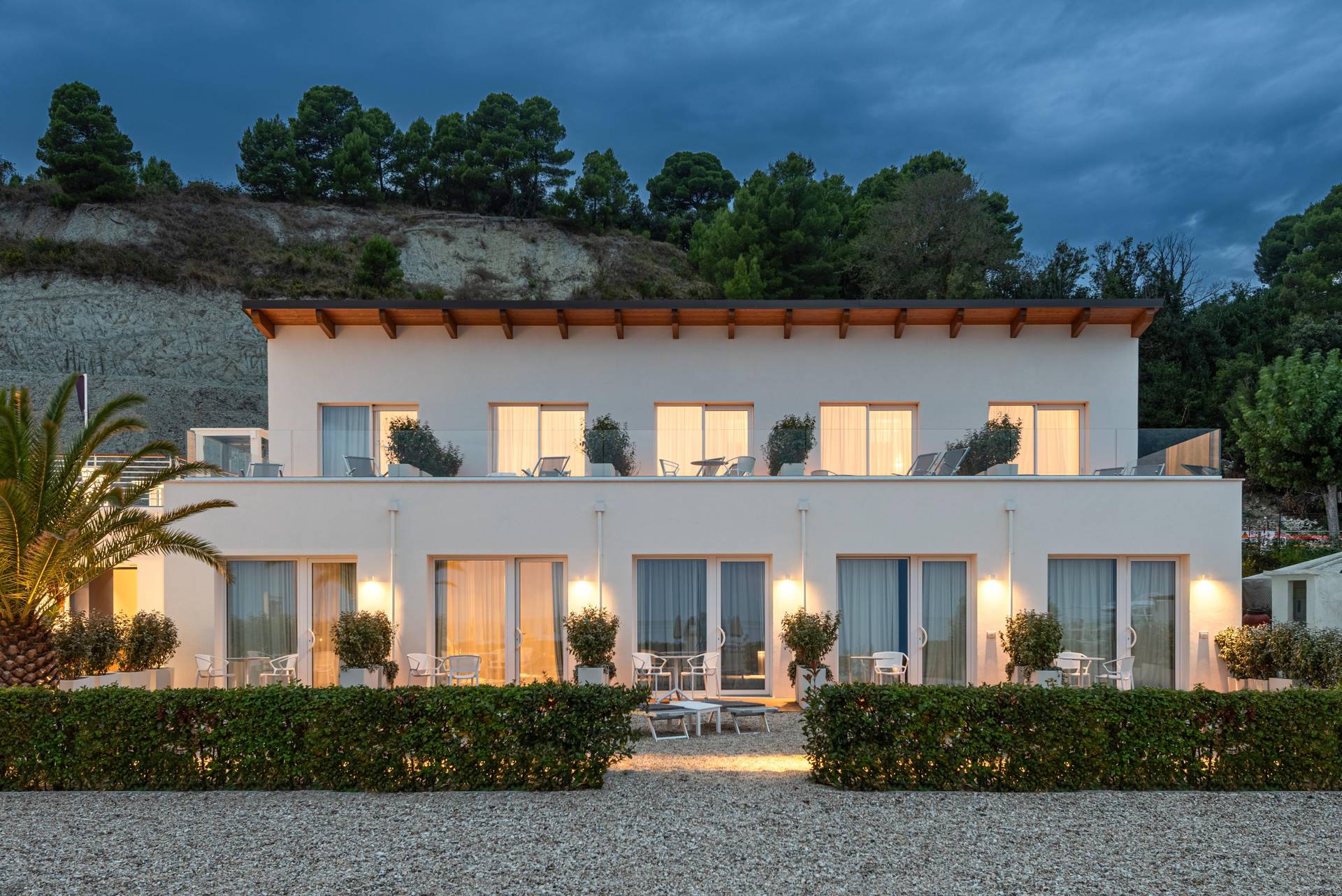 Numana @ Hotel Marino 1958
Originally opened as the first bathing establishment in the resort, Marino 1958 has now become an important accommodation facility at the foot of the picturesque fishing village of Numana. The hotel is located on Numana's shallow beach, in the vicinity of the Conero Regional Park, a protected area offering beautiful hiking trails and breathtaking views. A few kilometres away are Loreto and Recanati, renowned destinations that attract tourists from all over the world. The renovation project, overseen by STUDIO BRAU and architect Sergio Roccheggiani, initially envisaged recovering most of the original structure of the Chalet. However, this was not possible, so the reconstruction of the entire building became necessary. LAGO's wide range of furnishings made it possible to meet the client's requirements in the best possible way, offering original and essential design solutions for uniquely elegant rooms. Suspended beds, made-to-measure wardrobes and small hallways provide guests with unforgettable stays in the beautiful setting of Numana.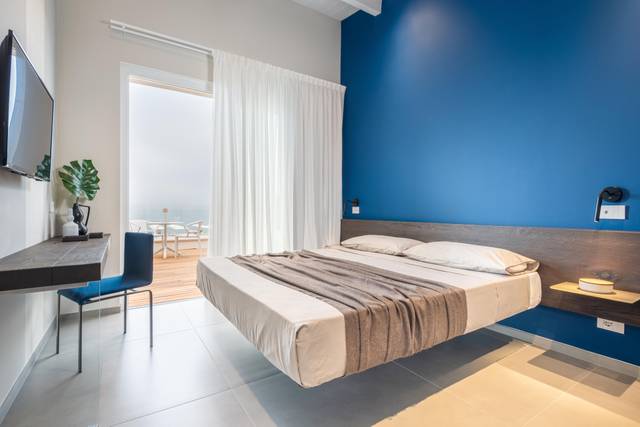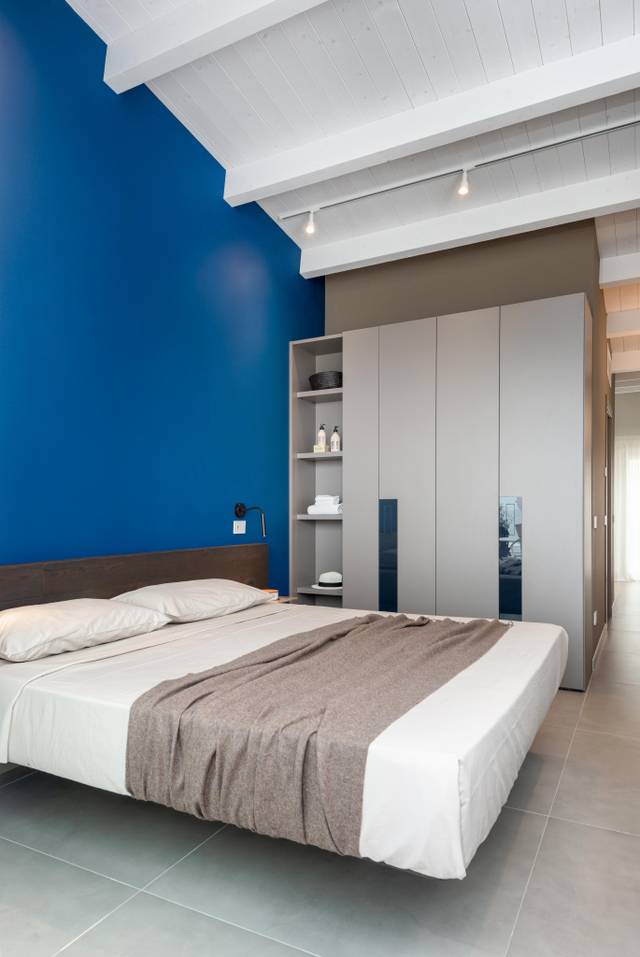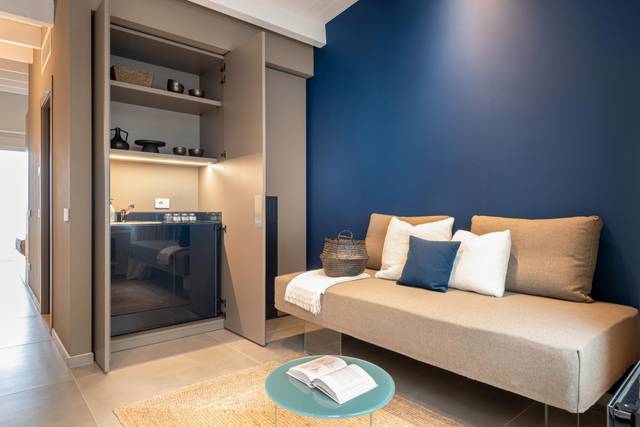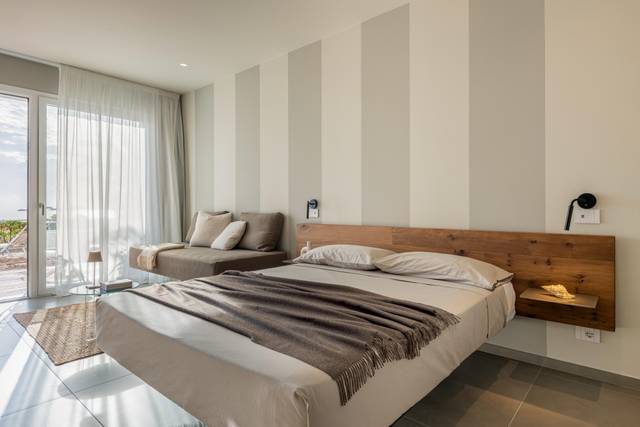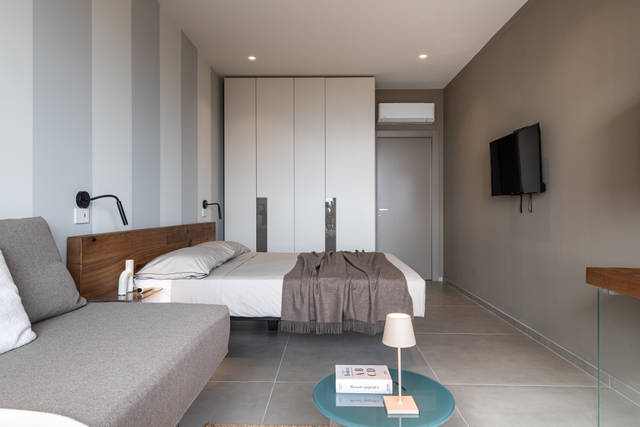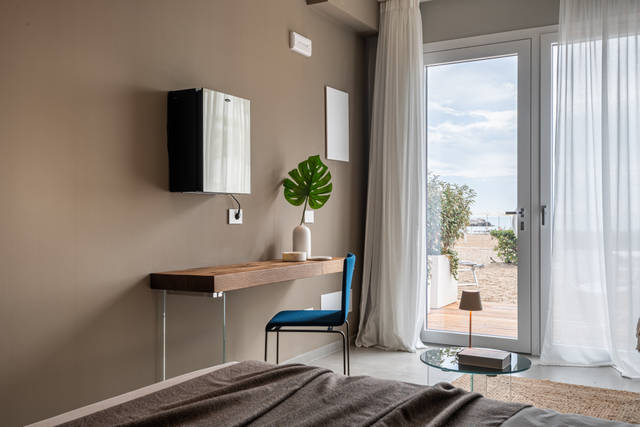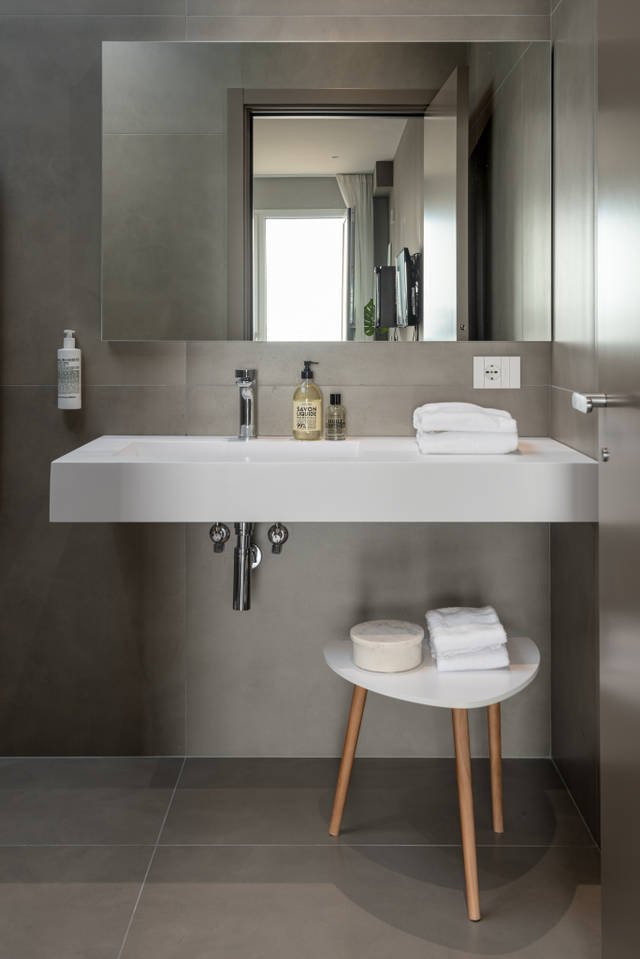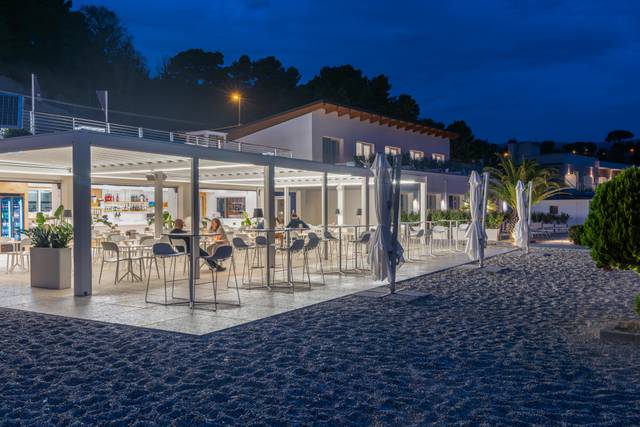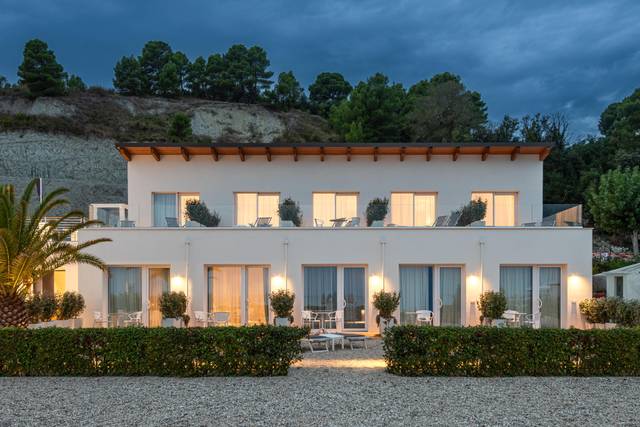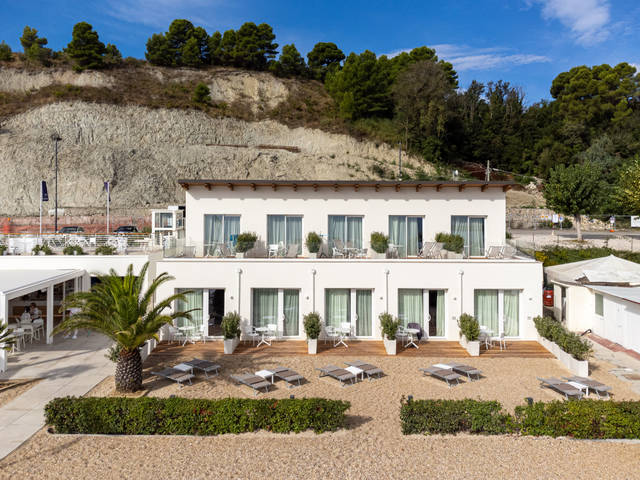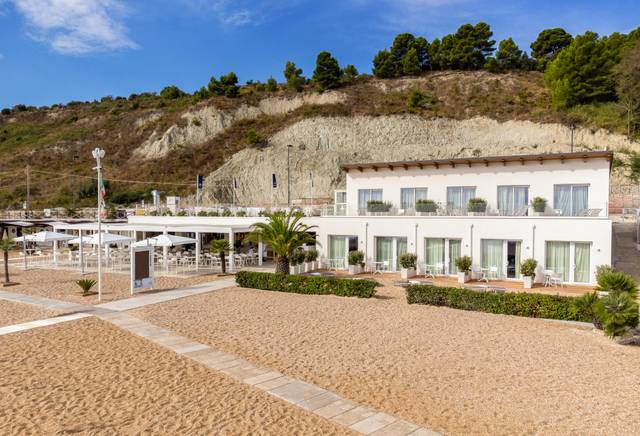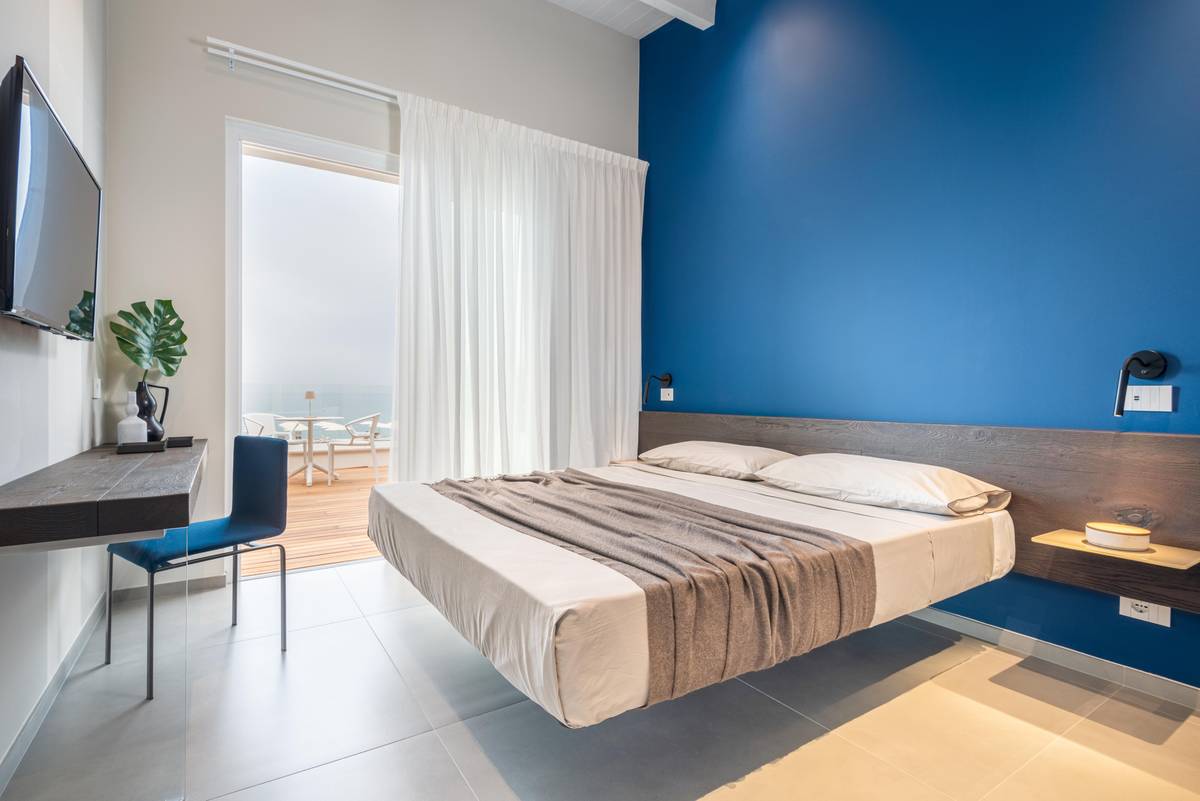 Spaces that reflect the colours of nature
All rooms are best immersed in the natural landscape of the resort: blue, brown and white are the tones chosen for the hotel's bedrooms, colours that bring to mind the coastline of the Conero Regional Park.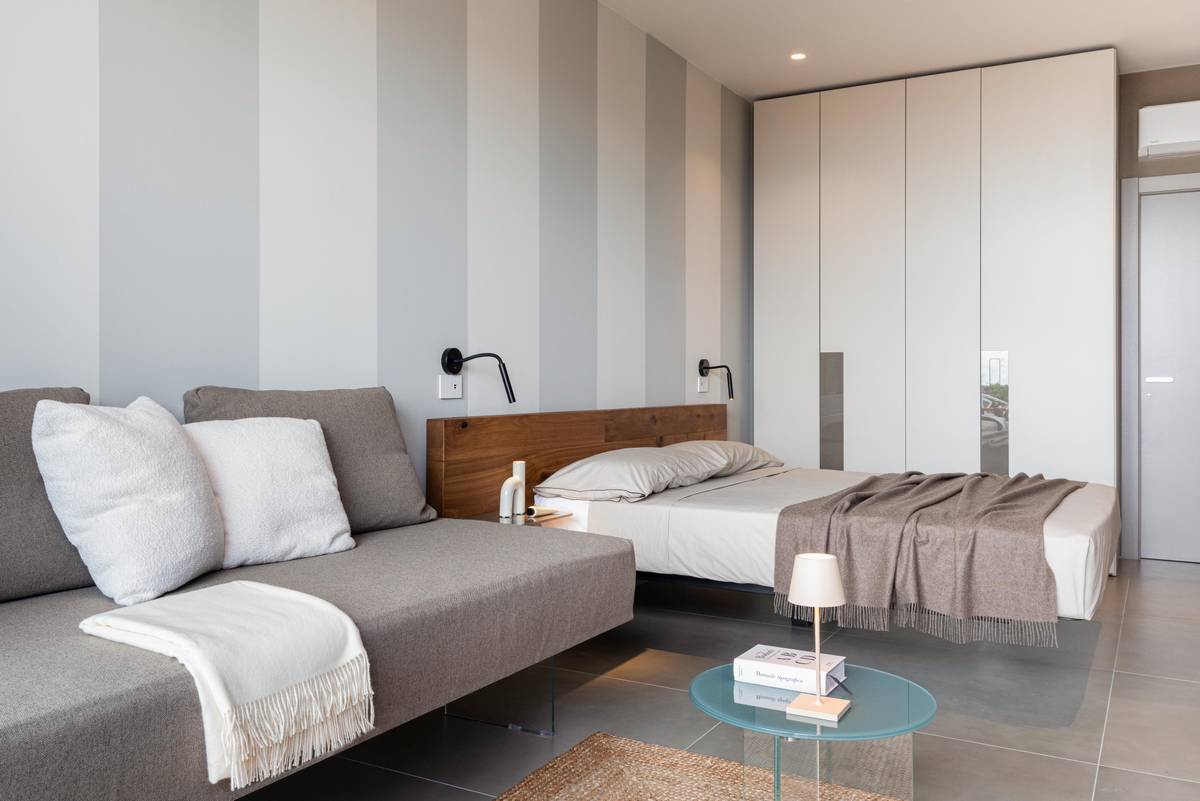 Lightweight, suspended design
The transparency of the iconic glass supports of LAGO's furniture, such as suspended tables and modular sofas, allows light to shine through to the fullest, restoring extreme lightness to the space.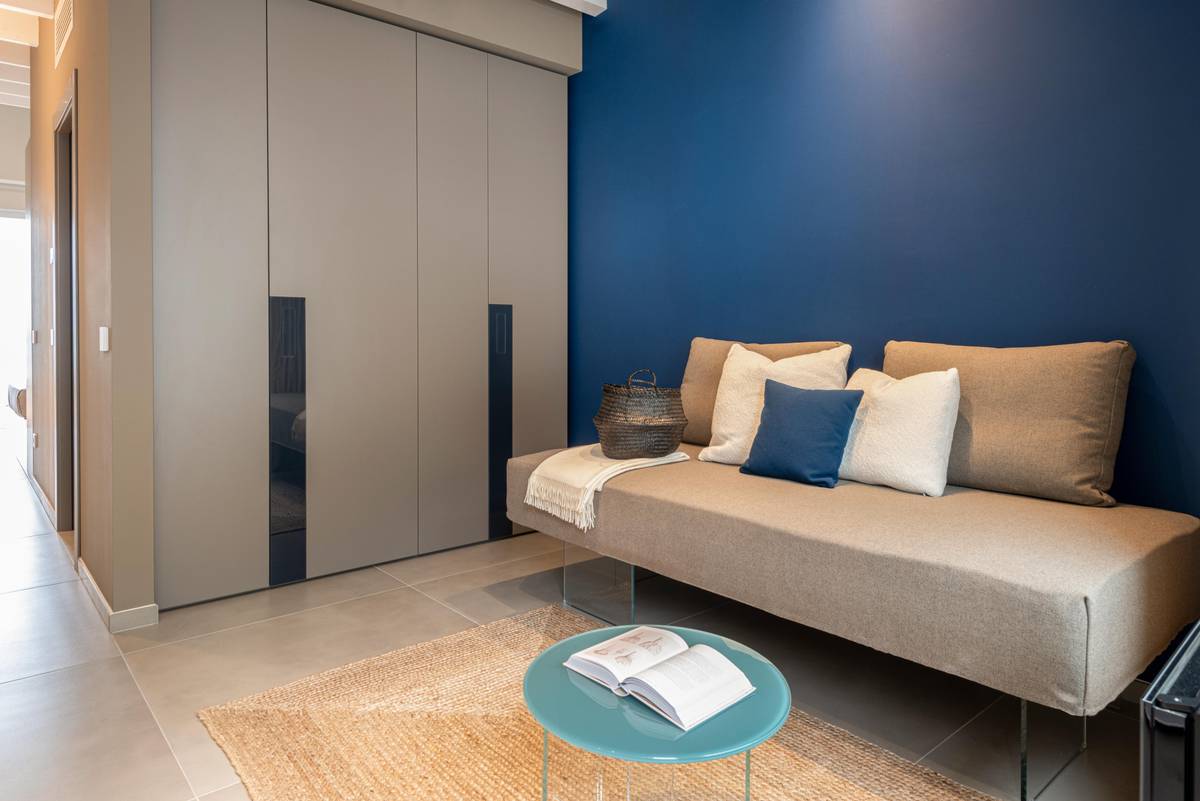 Solutions designed to the cm
Thanks to the extreme modularity of its design, LAGO offered solutions for every space requirement. For bedrooms, modular wardrobes have been designed at cm, which can be adapted to the existing architecture.
How can we help you?
Request information