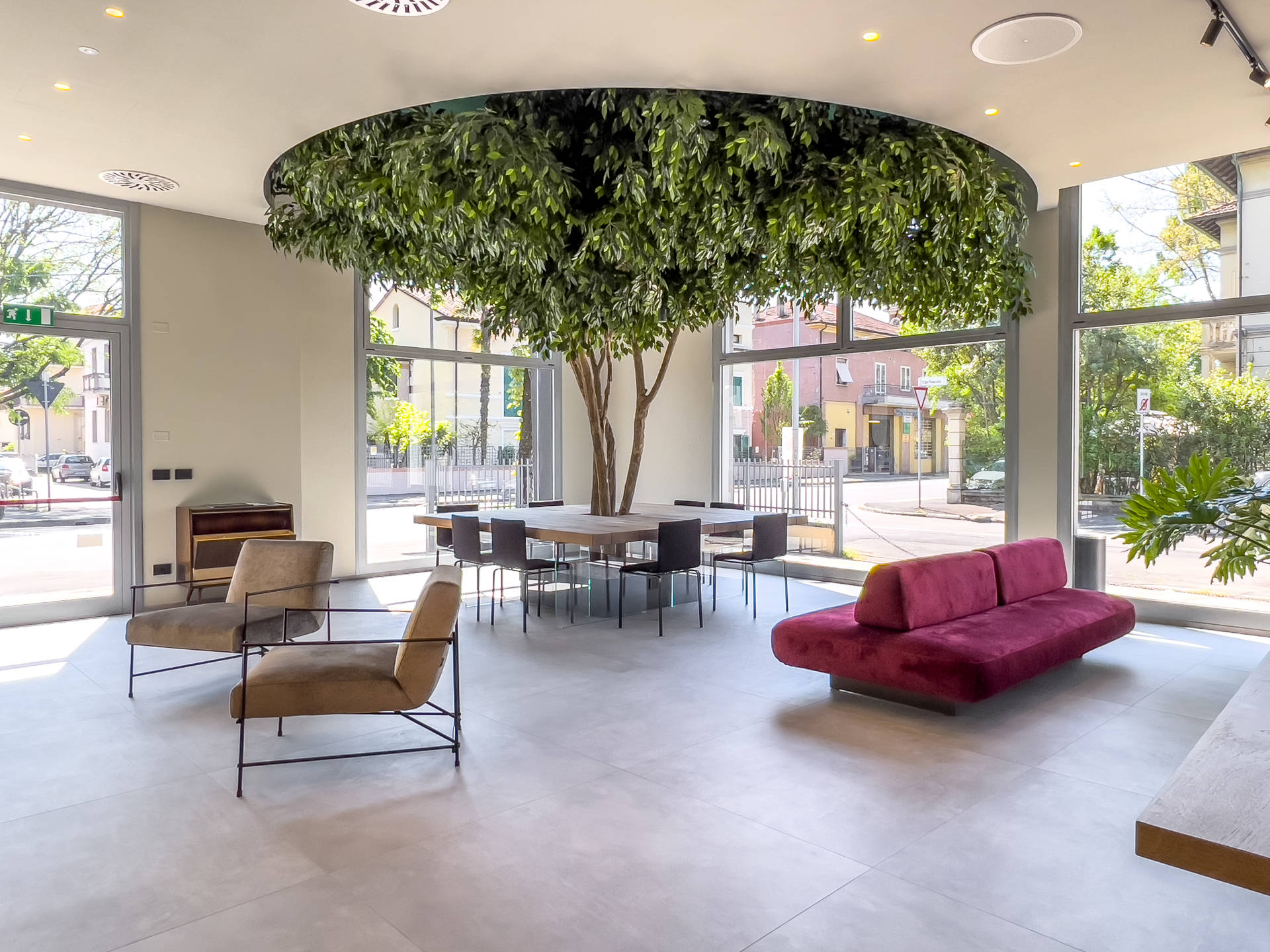 Forlì @ Urban Hub
Architect
Archilab Rimini
Dealer
Antolini Arredamenti
Real estate services company Urban Hub has chosen to rethink and redesign its Forlì branch to offer clients a unique experience in a space that conjures up a feeling of home. The meticulous design of the Hub, created in collaboration with Archilab Rimini and Antolini Arredamenti, takes a fresh look at the functionality of spaces, carefully selecting sophisticated materials and LAGO modern furnishings with minimalist design which combine a refined aesthetic and superb functionality.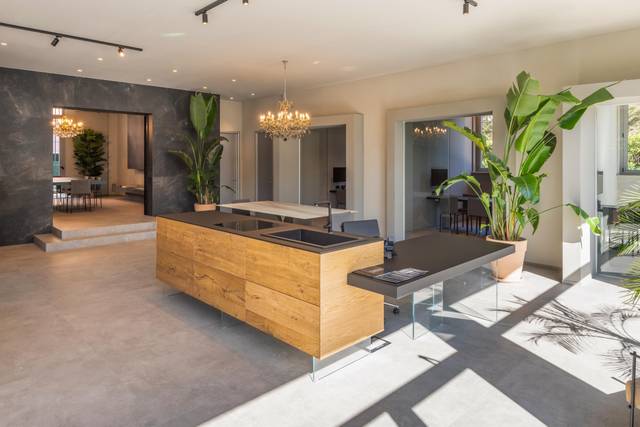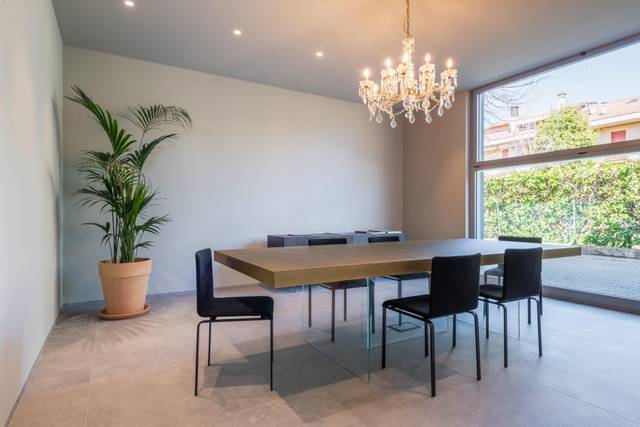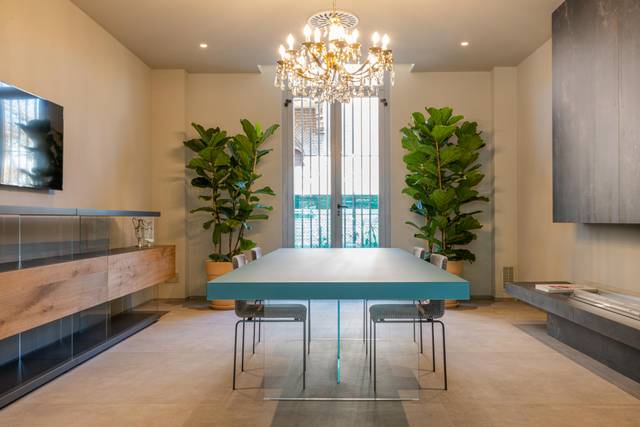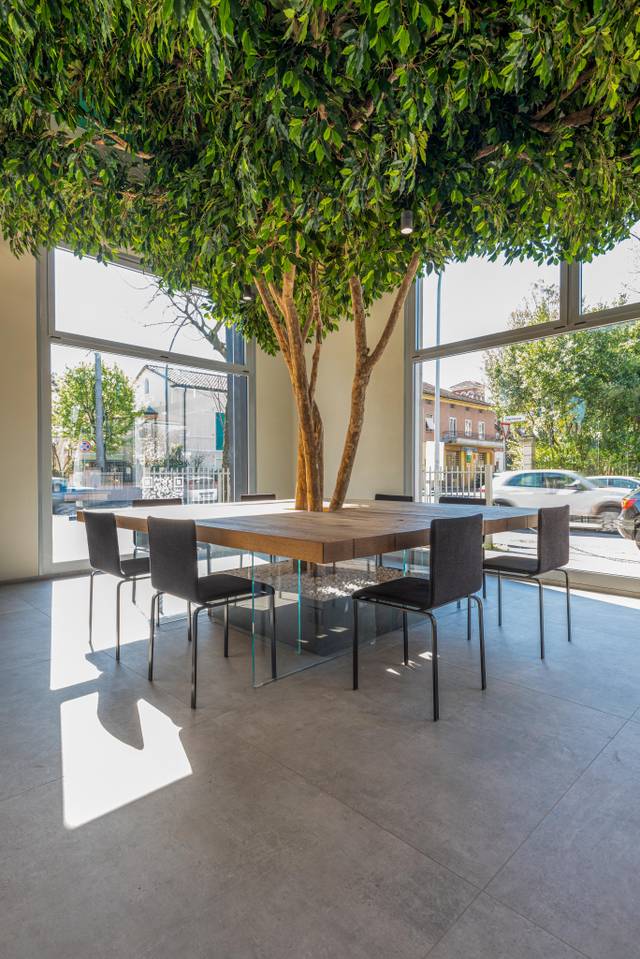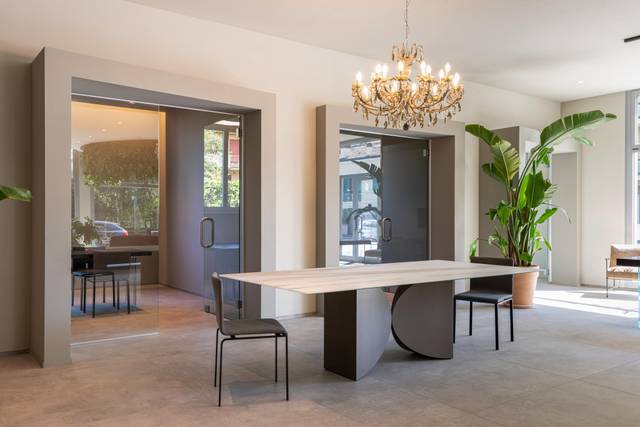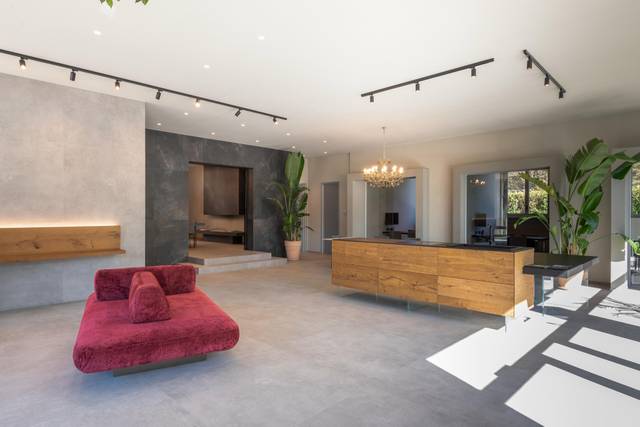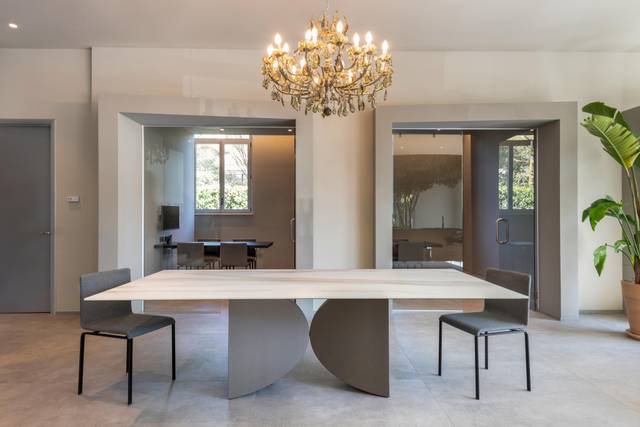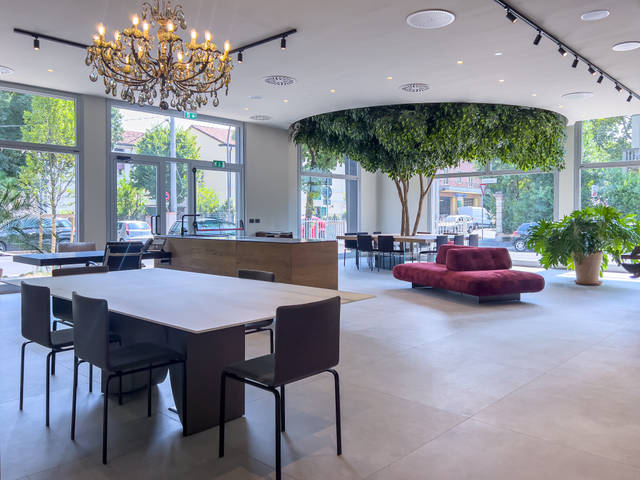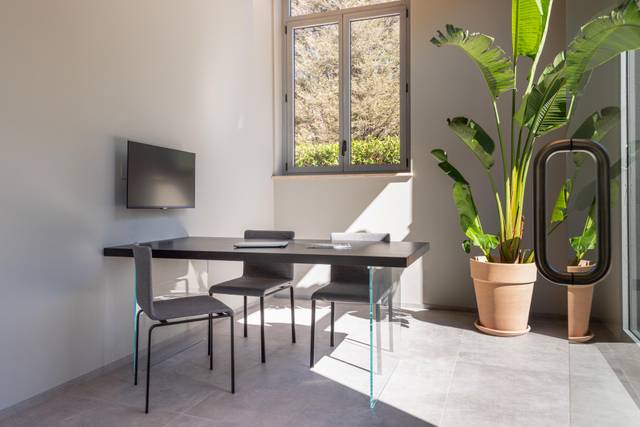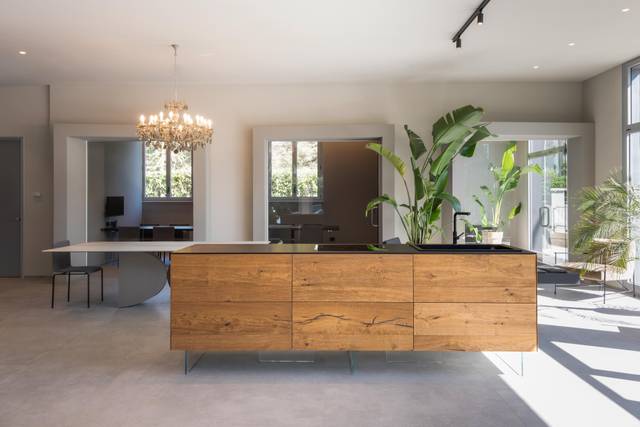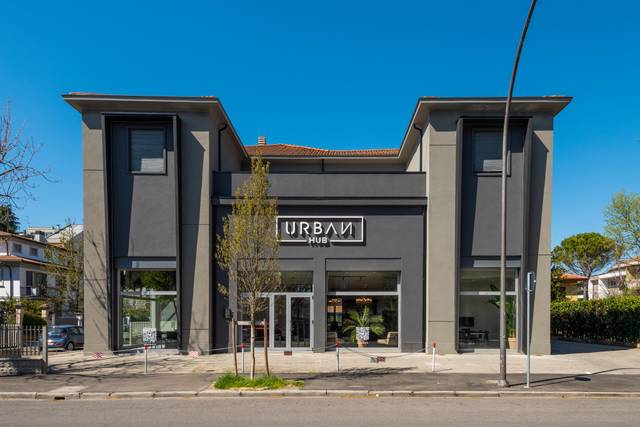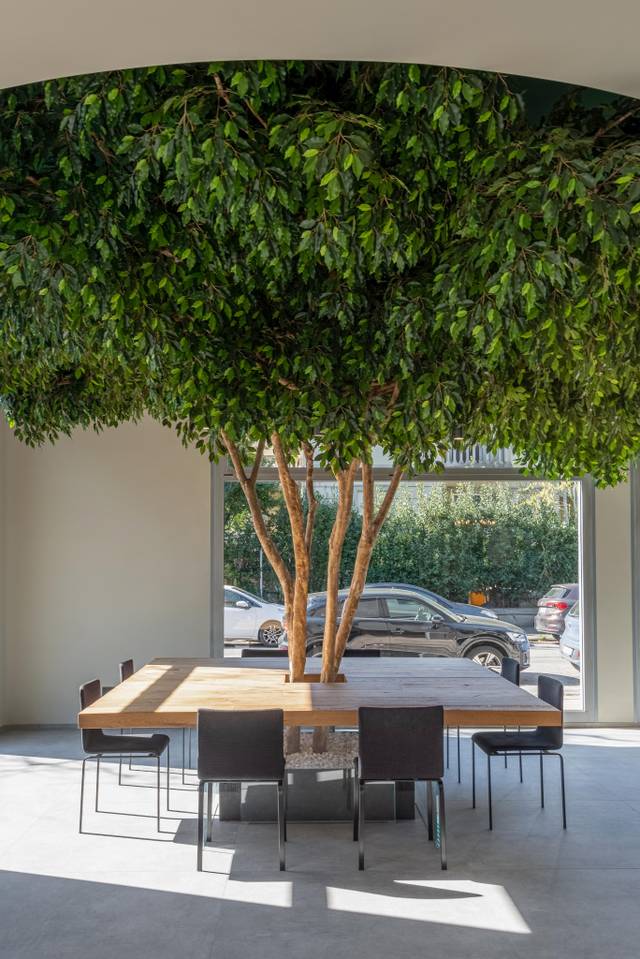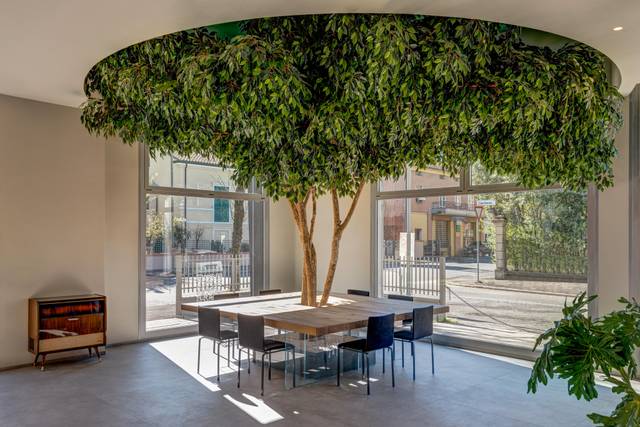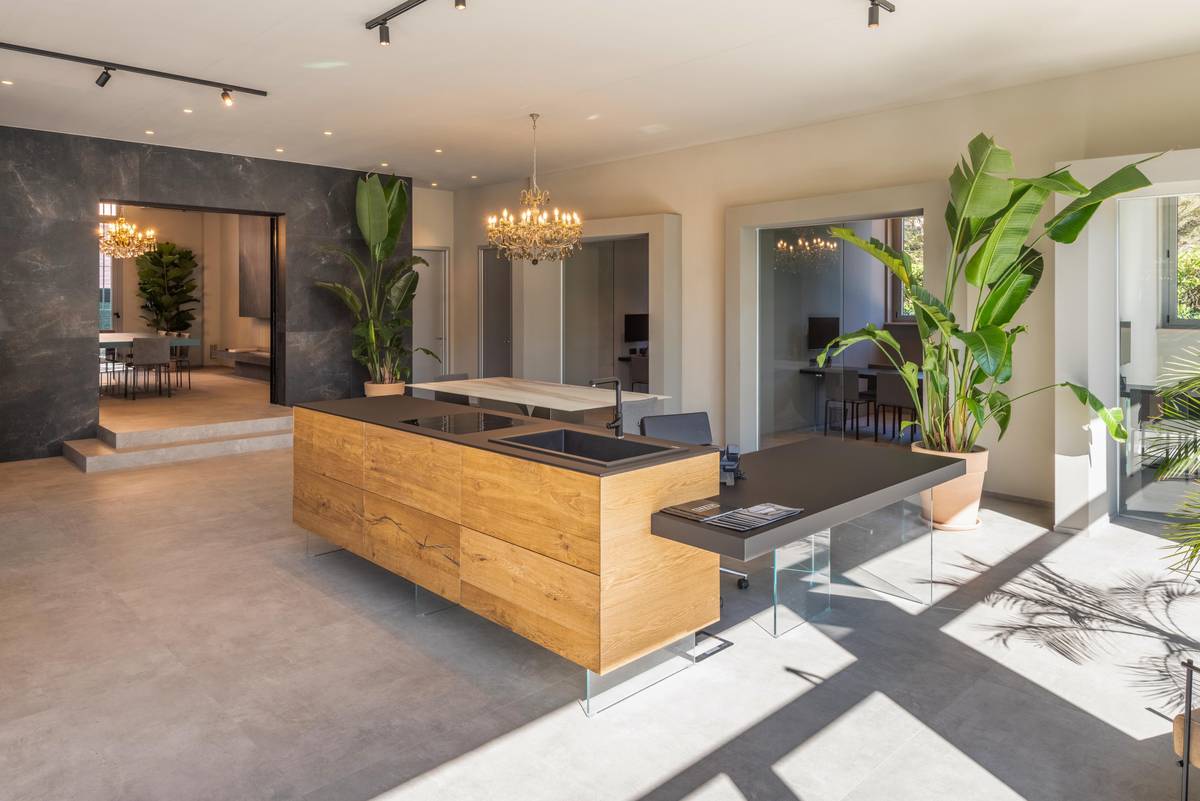 The warmth of wood creates welcoming spaces
One-hundred-year-old Wildwood oak, a common denominator linking most of the rooms, creates a warm and welcoming atmosphere. Thanks to large windows, the space is flooded with natural light which emphasises the transparency and reflections of the extra-clear tempered glass supports and creates an impression of real weightlessness.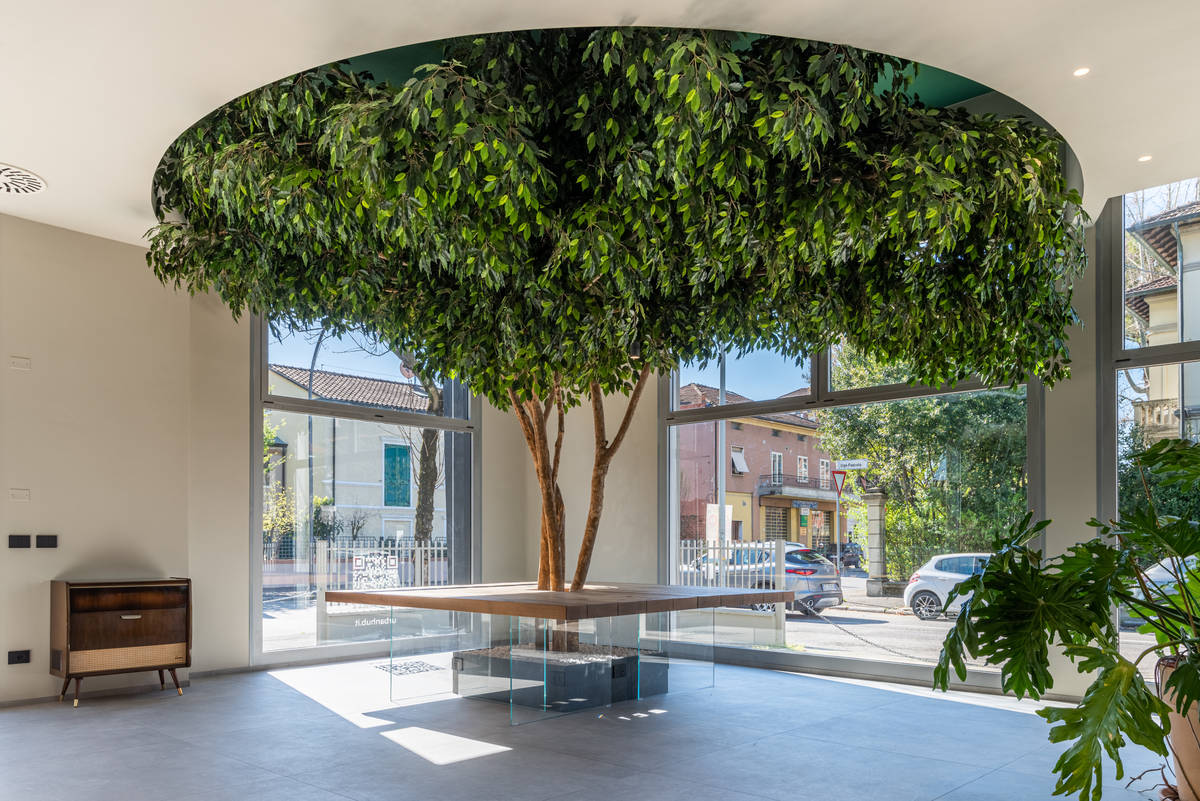 Floating tables with essential design and elegant transparency
The real star of Urban Hub Forlì is the majestic tree which, which its crown measuring almost 6 metres in diameter, welcomes clients in the entrance. The transparent supports and essential design of the Air floating table allow the beauty of the natural element to take centre stage, emphasising its spectacular presence.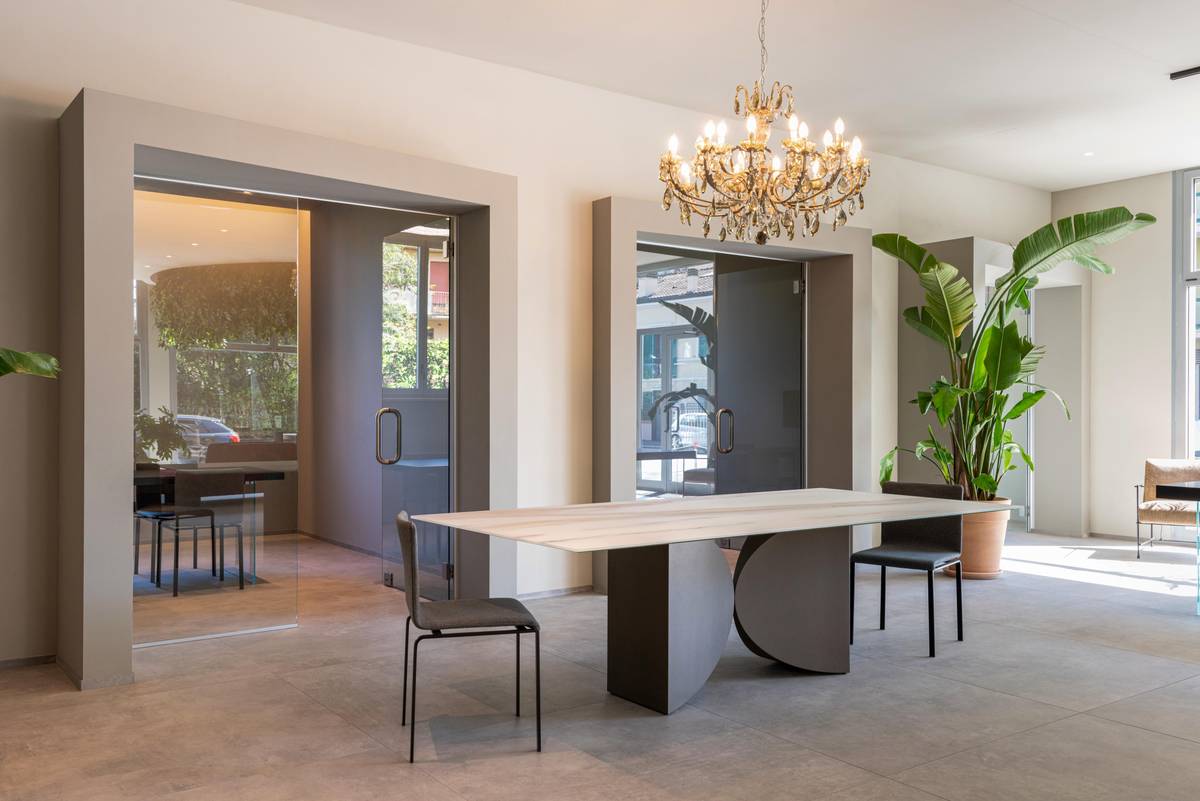 Elegant and functional spaces conducive to work
The need to create a stylish space with great visual impact was achieved without compromising on the functionality so essential in a work environment. Thanks to the experience gained by LAGO in the contract sector, sculptural tables, ergonomic chairs and floating bookshelves have been used to fully satisfy the client's brief.
How can we help you?
Request information