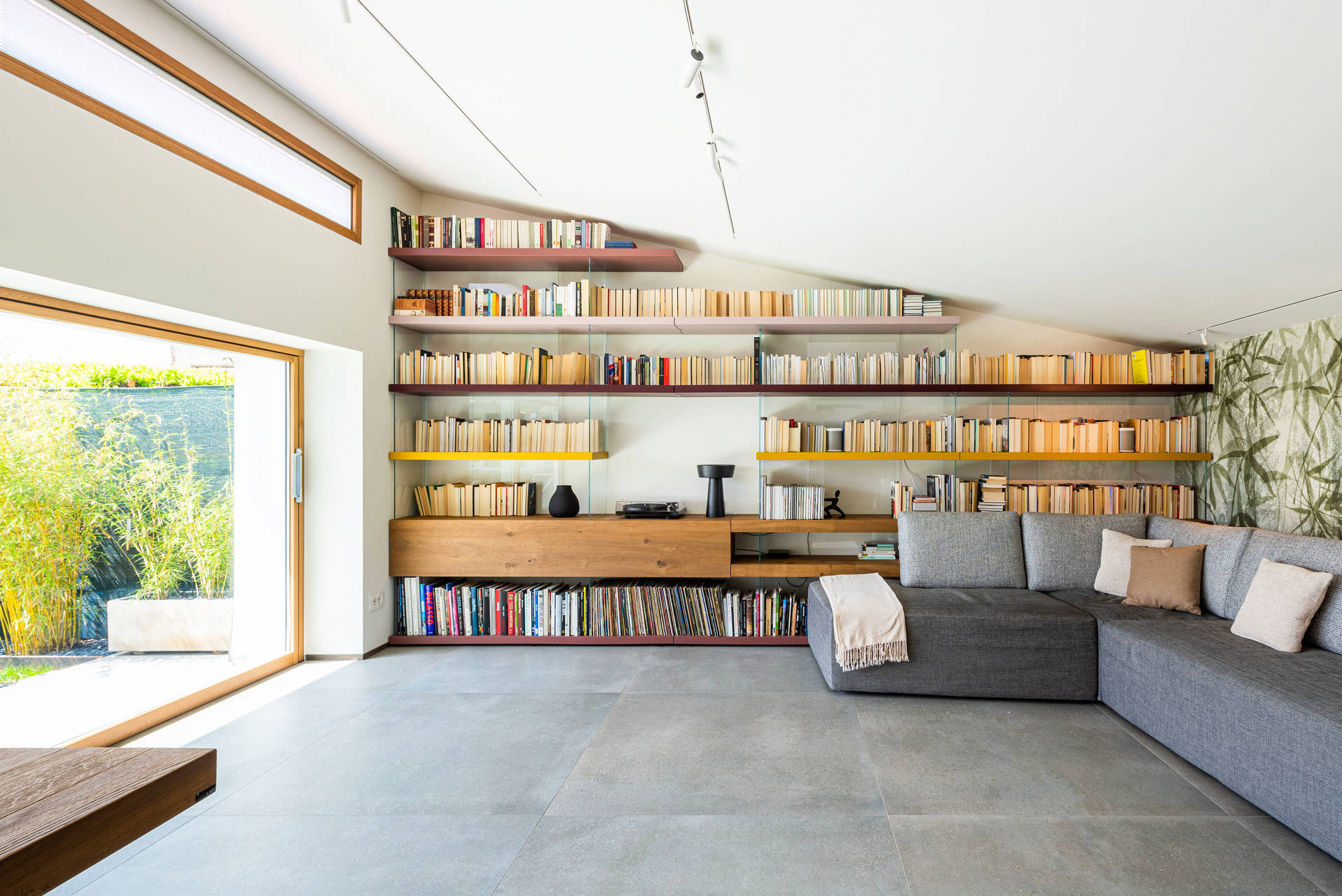 Bergamo @Private Residence
This private property has been fully furnished by LAGO. The building is part of a 1970s residential complex and has a unique layout. Its morphology is based on an aggregation of square units built on adjoining sides to form an L shape. Covering some 140 m2, the house more specifically consists of two orthogonal-shaped areas separating the living area from the bedroom, including a large outdoor green space. LAGO's distinctive modular design proved to be the ideal solution for optimising these exclusively arranged spaces. In every area of the house, LAGO's sleek, elegant furniture blends in perfectly with the building's minimalist architecture. Whether mounted on the wall or on sturdy glass supports, the furniture by LAGO lightens the look of the space and complements its unique quality.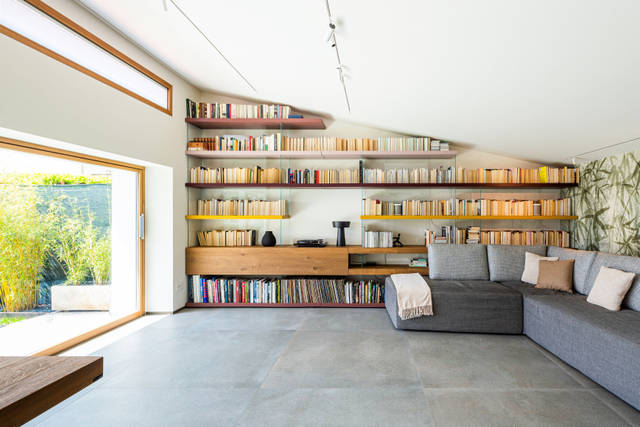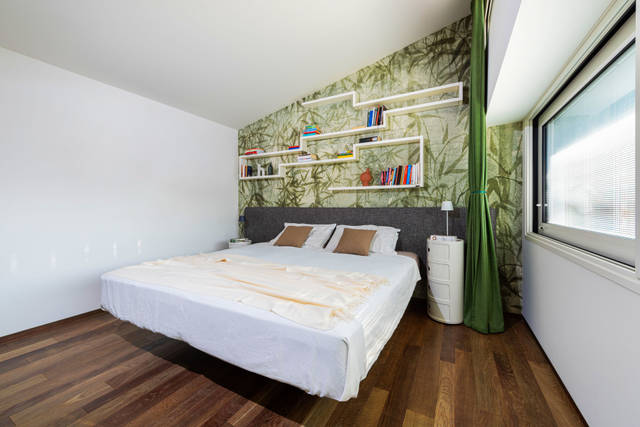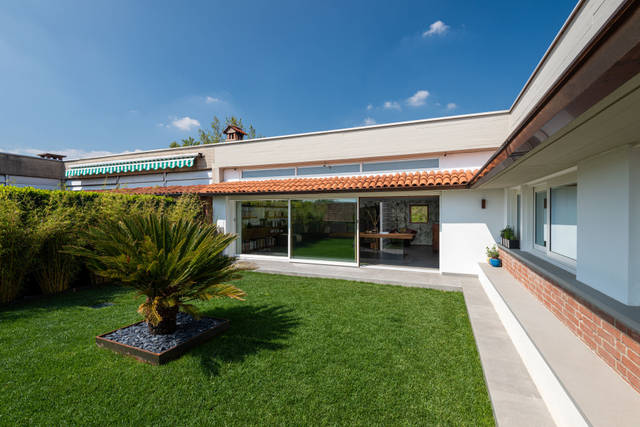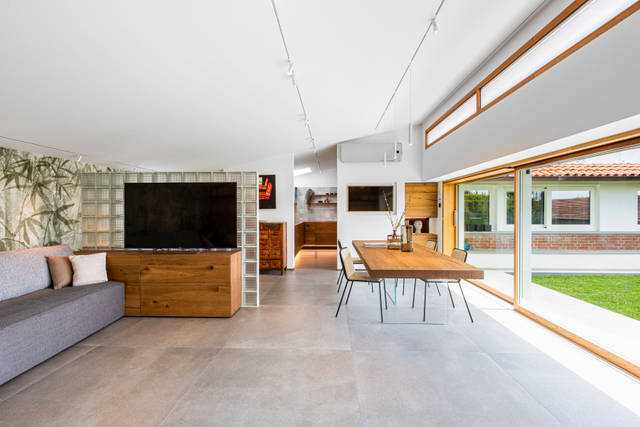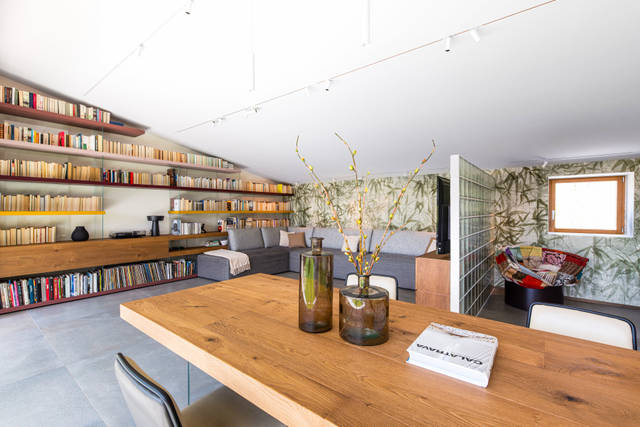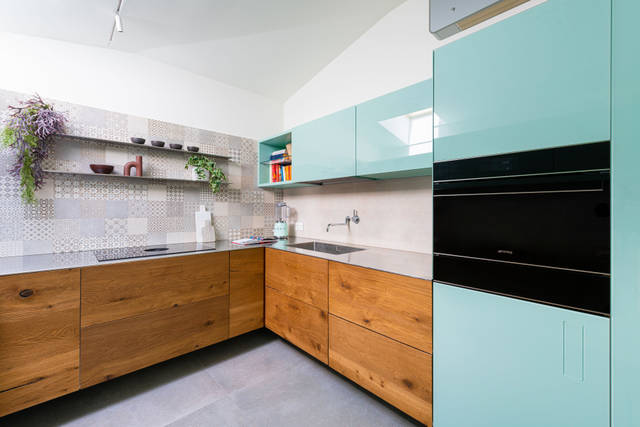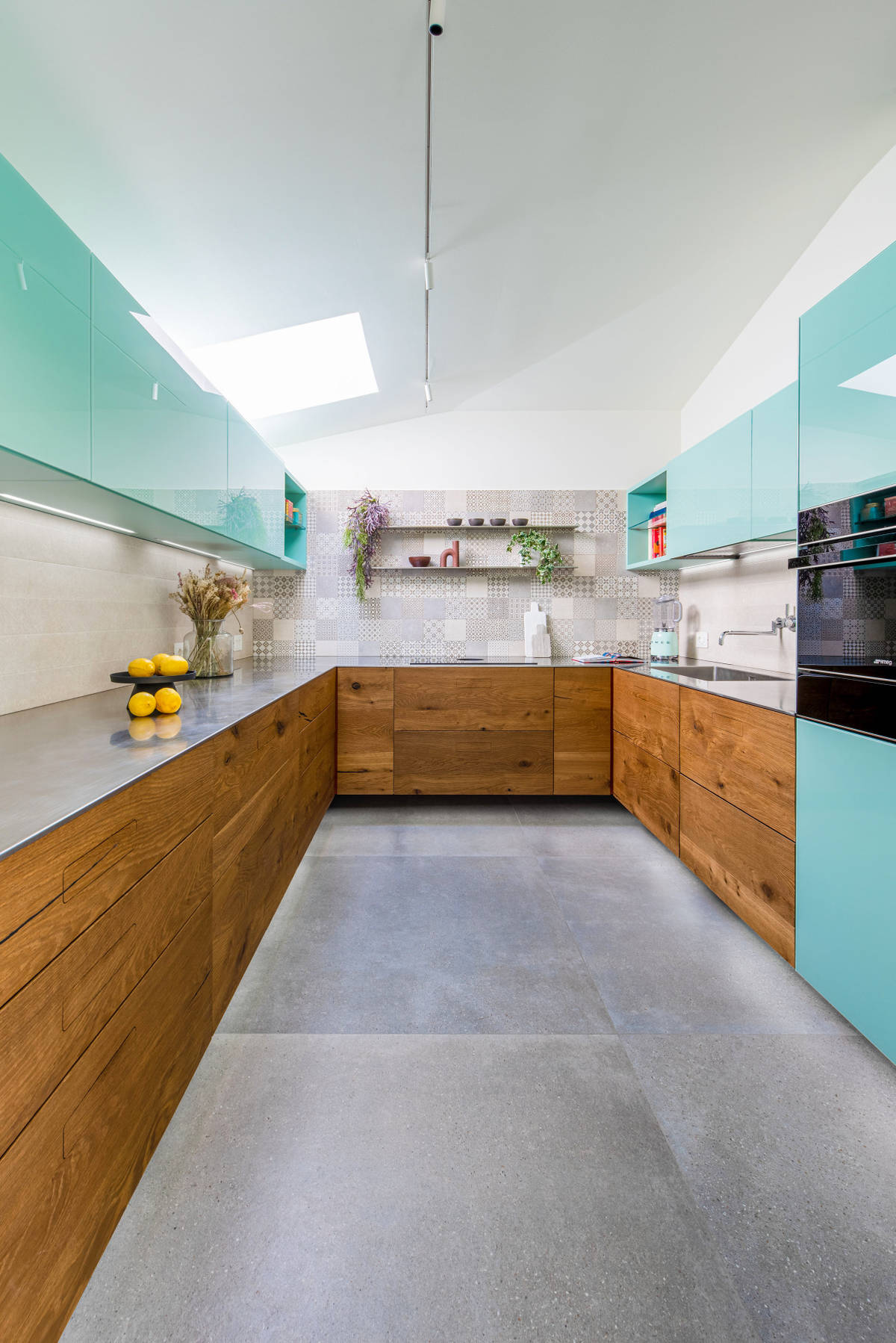 In the living room, a floating table and custom-made wall bookcase create a harmonious equilibrium between elegance and functionality. The stunning Wildwood finish runs through the living room, kitchen and bathroom, creating a wonderfully tactile sense of continuity. The kitchen has been fully made-to-measure, and the worktop, unit doors and handless finish together make up one wall-mounted monolithic structure. With the addition of carefully chosen lighting, this design lends the space an extra-light feel.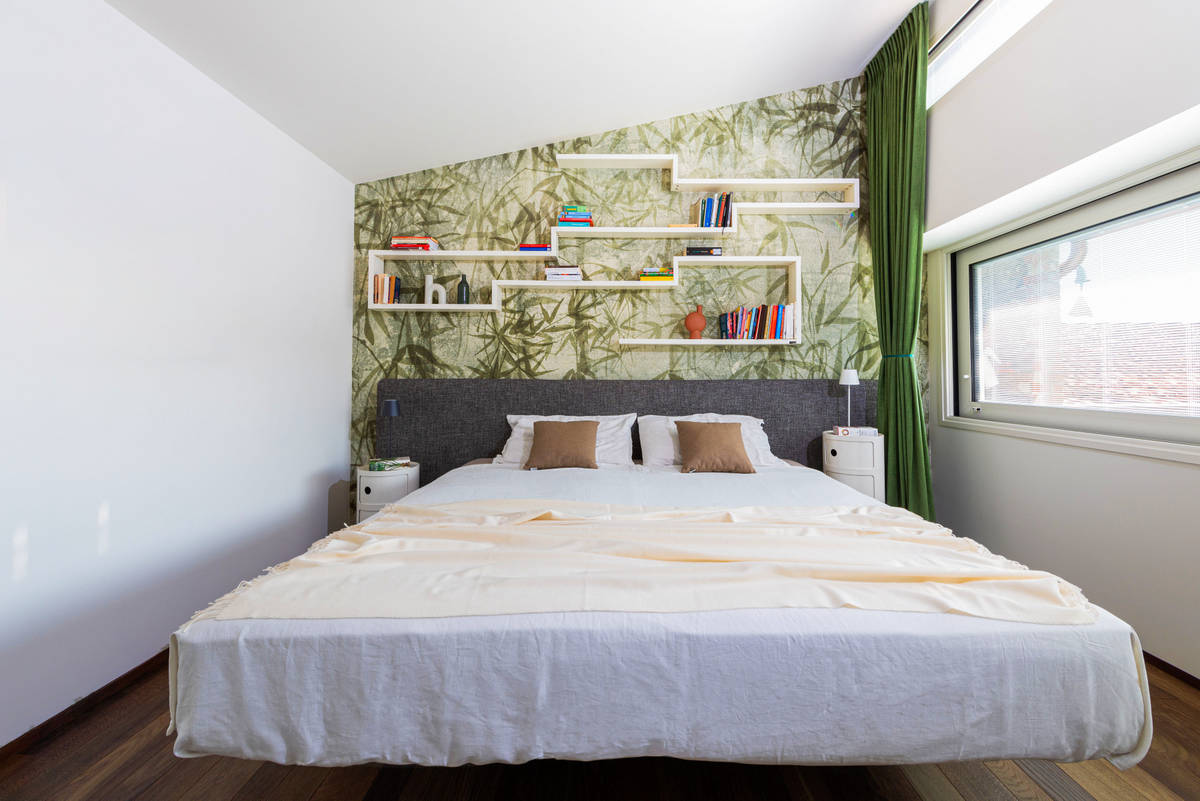 In the hallway connecting the living area to the bedroom, the Et Voilà fabric wardrobes create a sense of warmth, carving out a niche to become part of the architecture itself. By making the most of LAGO's millimetric product customisation, the walls take on new meaning. This aspect was also important in designing the modern master bedroom. Here, a wall bookcase organises the space in an original way and works well with the existing structure. The iconic floating Fluttua bed creates a magical mood and, with its slick no-frills design, makes cleaning a breeze and ensures there's plenty of room to move about in, even in a compact space. The intentionally monochromatic design takes on shape and colour through careful use of high-quality, long-lasting materials. Elegant textures printed on glass using XGlass technology give the wall-mounted washbasins chosen for the bathroom a whole new air.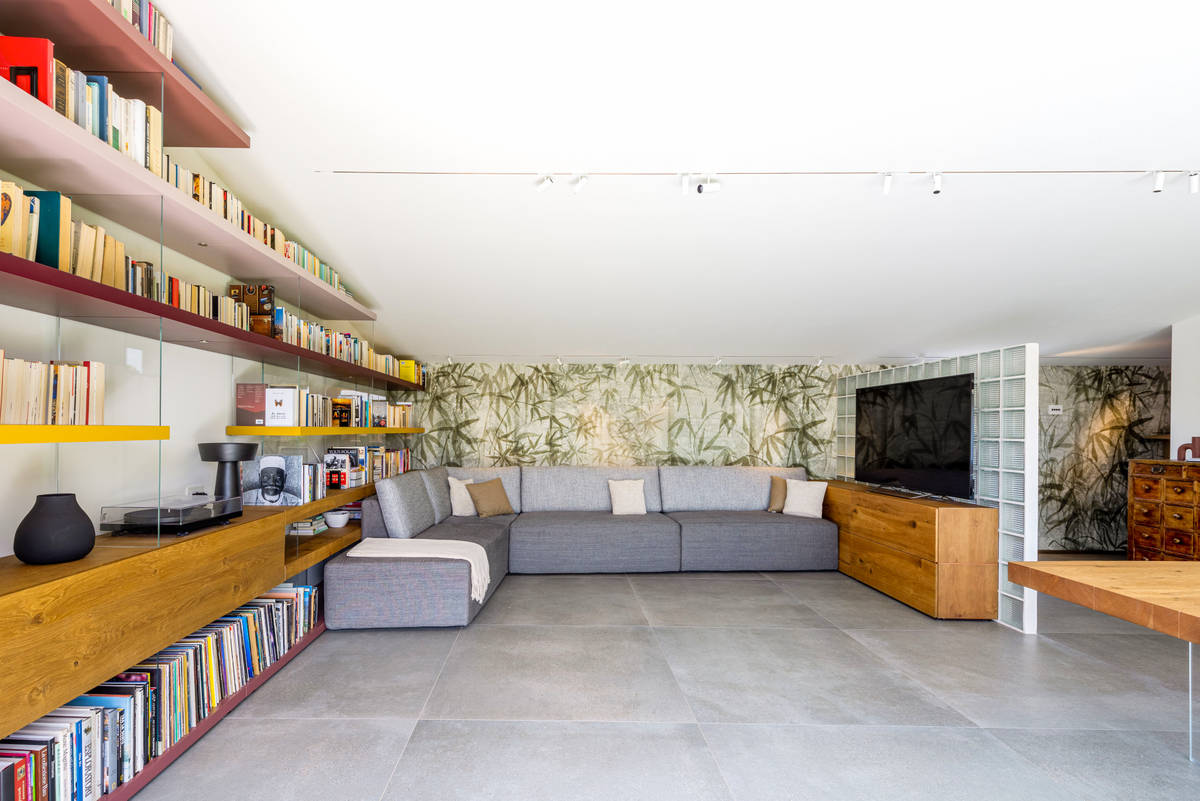 This private property at the foot of the city of Bergamo invites you in and leaves a sense of awe: a home to be rediscovered every day, a home that is full of life and to be lived.
How can we help you?
Request information