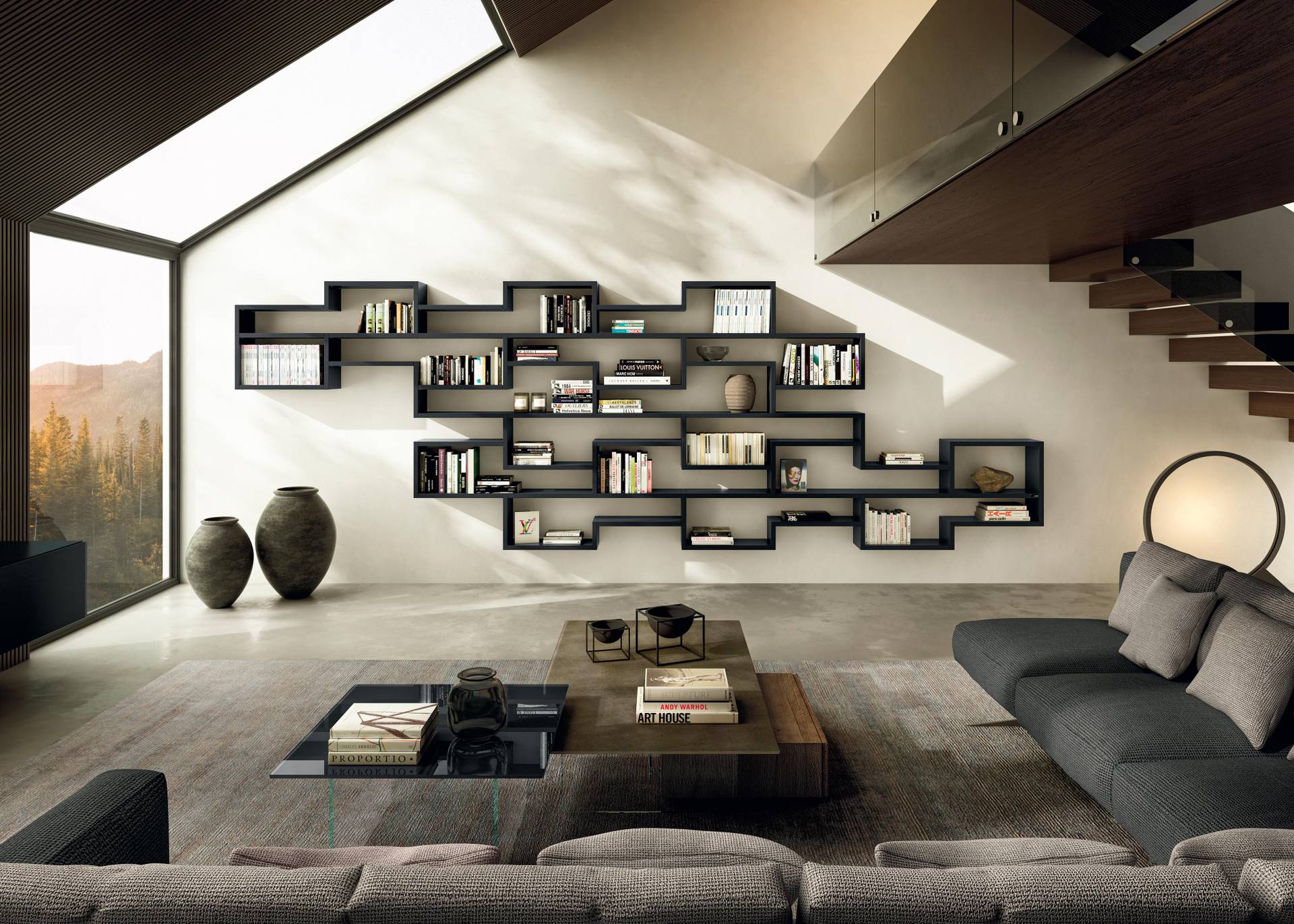 Wellington
Among the green hills surrounding the urban center of Wellington stands a contemporary villa, a synthesis of innovation and sustainability. The house is characterized by an architecture designed to generate a fruitful relationship between inside and outside. In fact, from every room you can appreciate the natural landscape and enjoy a view of the entire bay where the capital is located. For a house in suggestive contact with nature, the interior project has favoured modular and suspended design furniture, able to leave space for the flow of life that happens around them. The feeling of freedom that is felt in the landscape is projected in this way also in the living areas, from the large living room with dining room on the ground floor, to the bedroom, kitchen and bathroom on the upper level.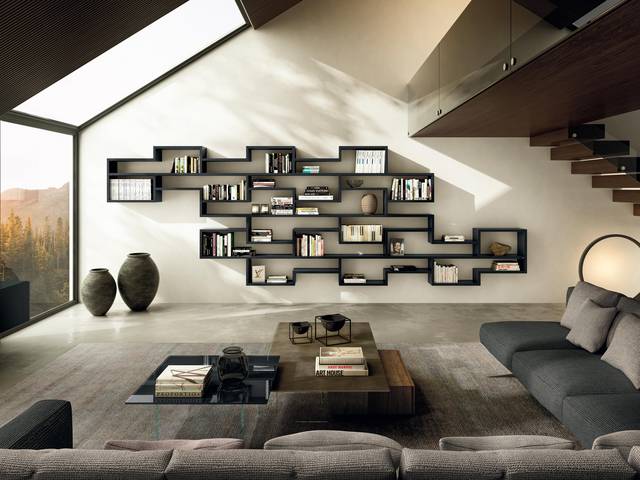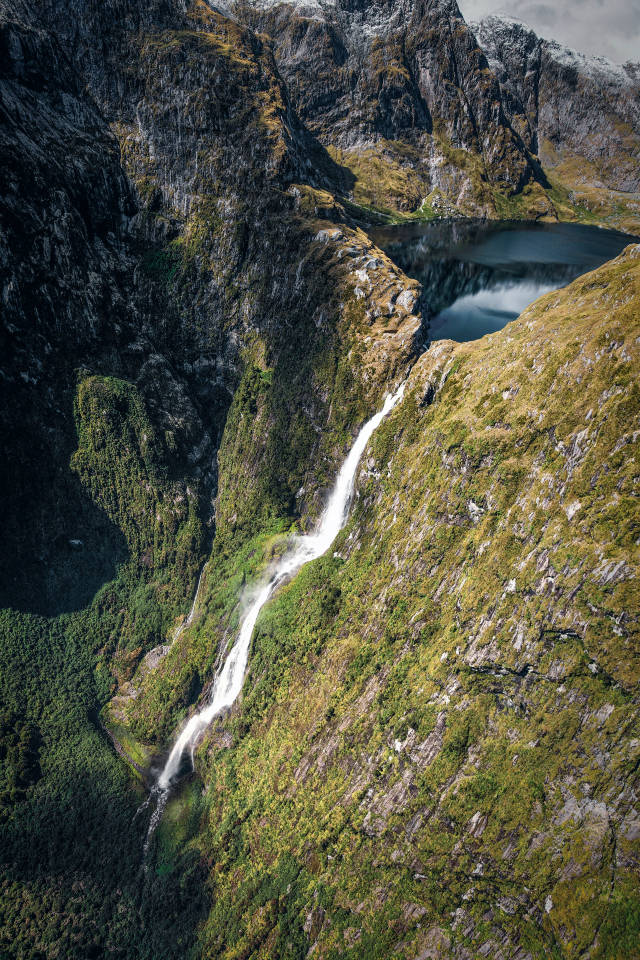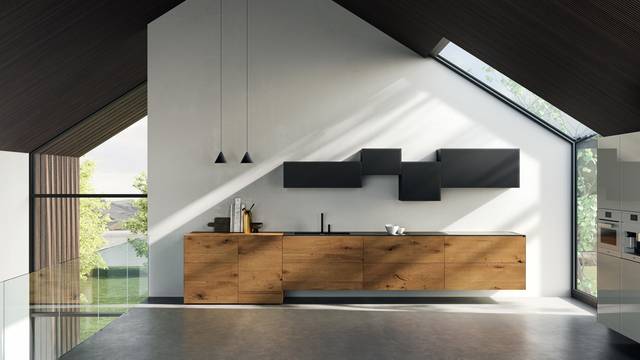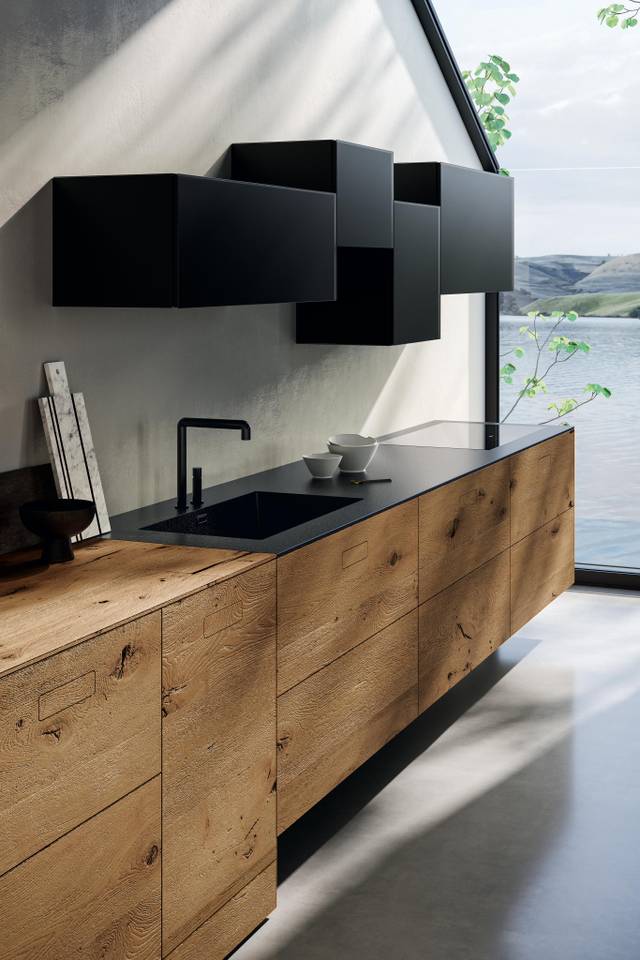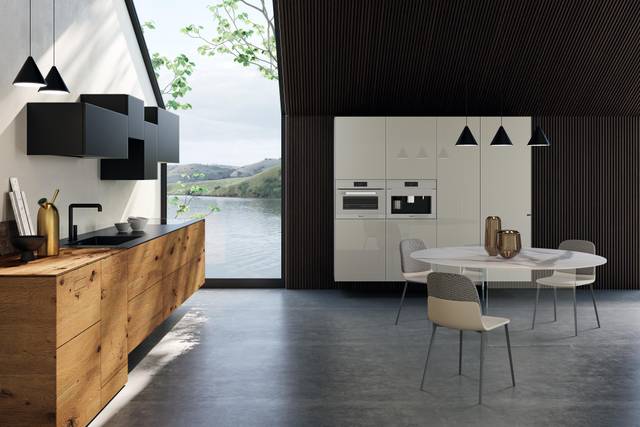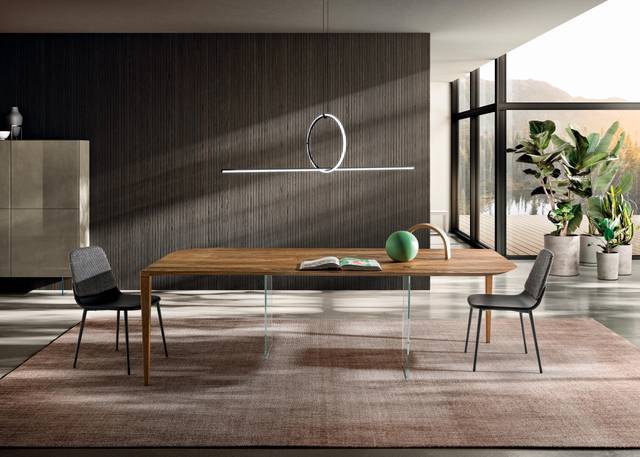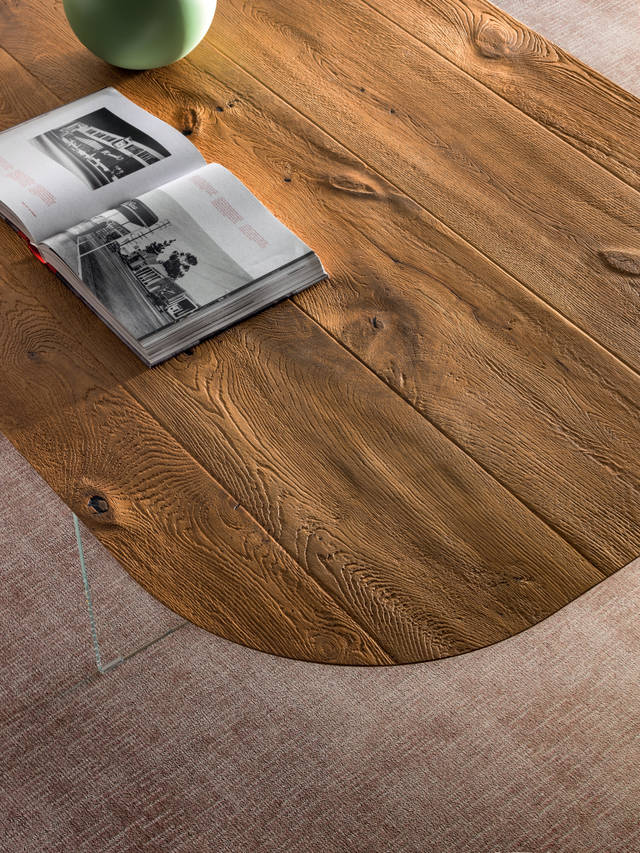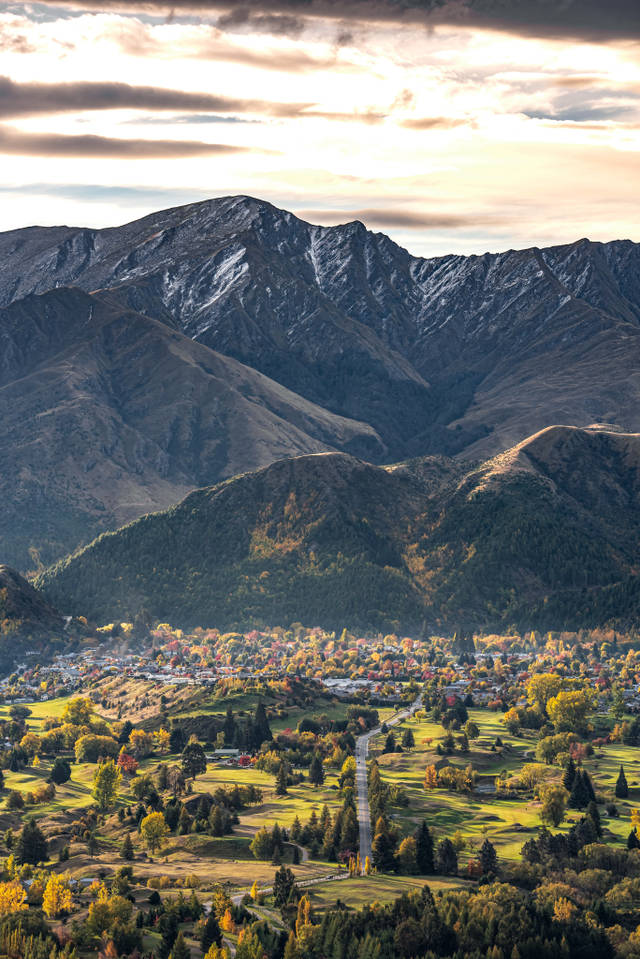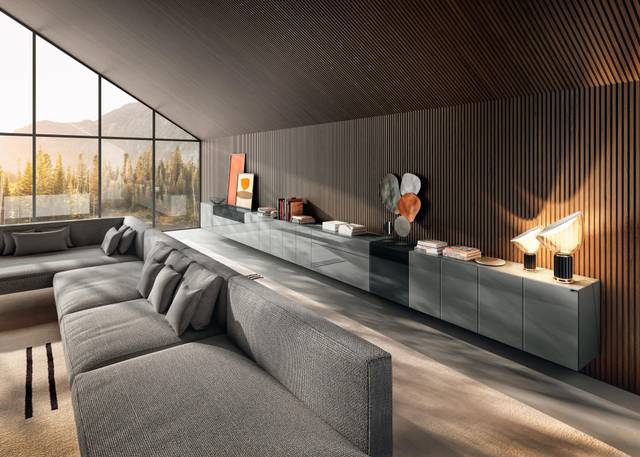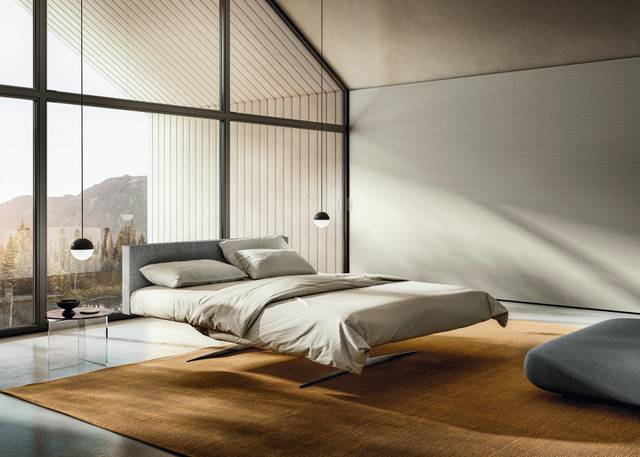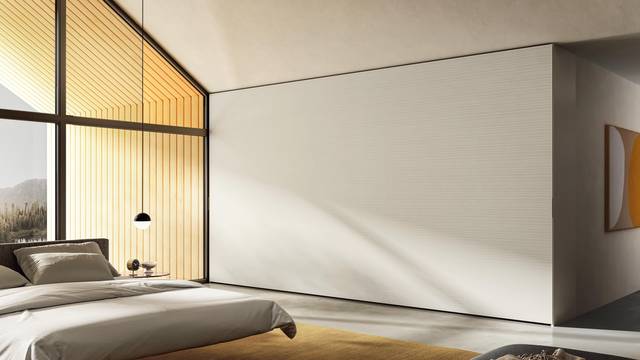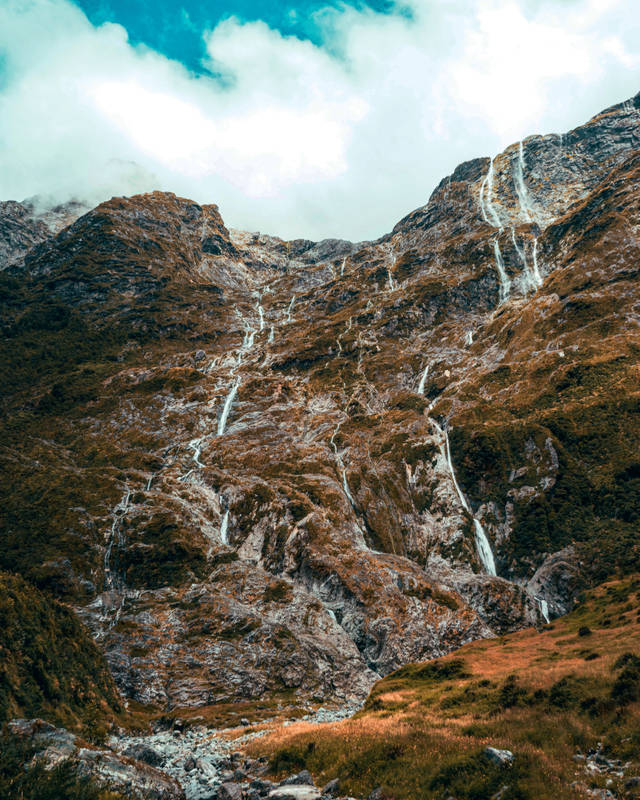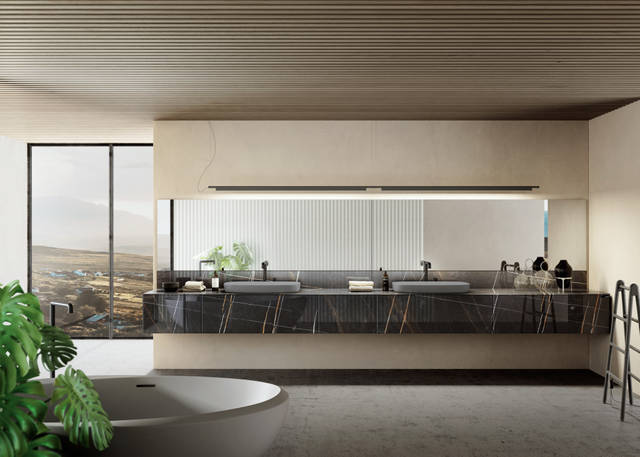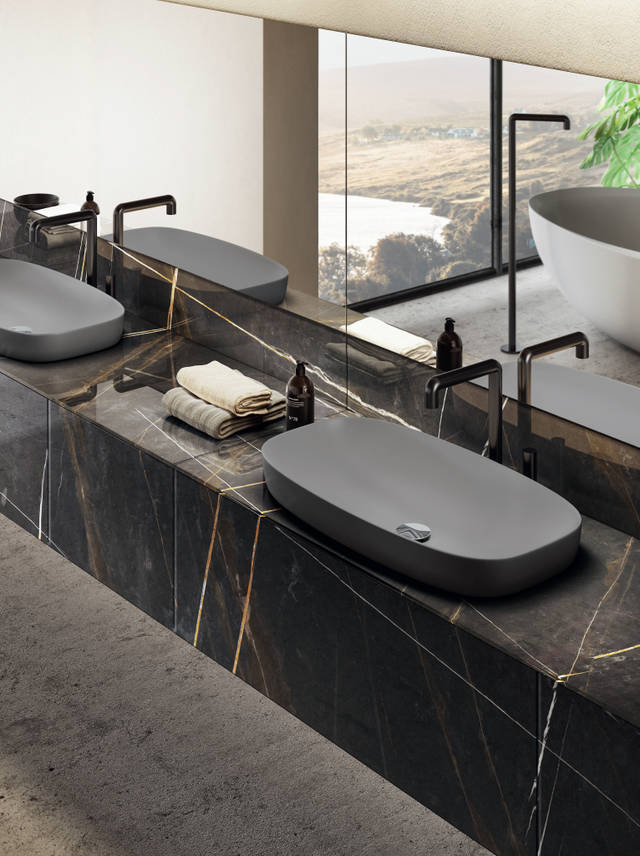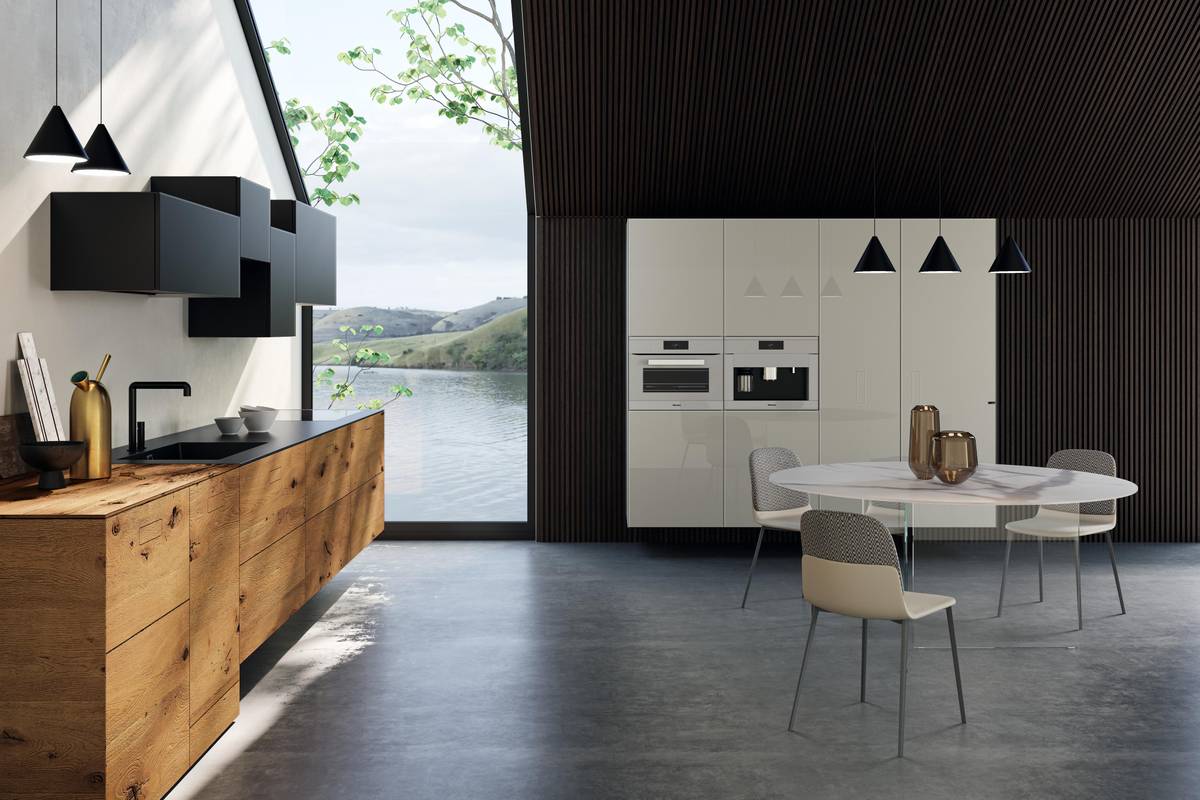 A large wall bookcase dominates the living room with a dynamic composition that catches the eye. The perimeter of the living room is enriched by elegant glass containment volumes that are expressed horizontally and vertically, always maintaining an extreme cleanliness of shapes and language. The dining room, on the other hand, welcomes the harmonious material flow of the P&J table in Wildwood natural wood. The same centenary handcrafted oak was used to cover the modular wooden kitchen on the wall, giving a tactile and emotional journey that makes the environment particularly warm and welcoming.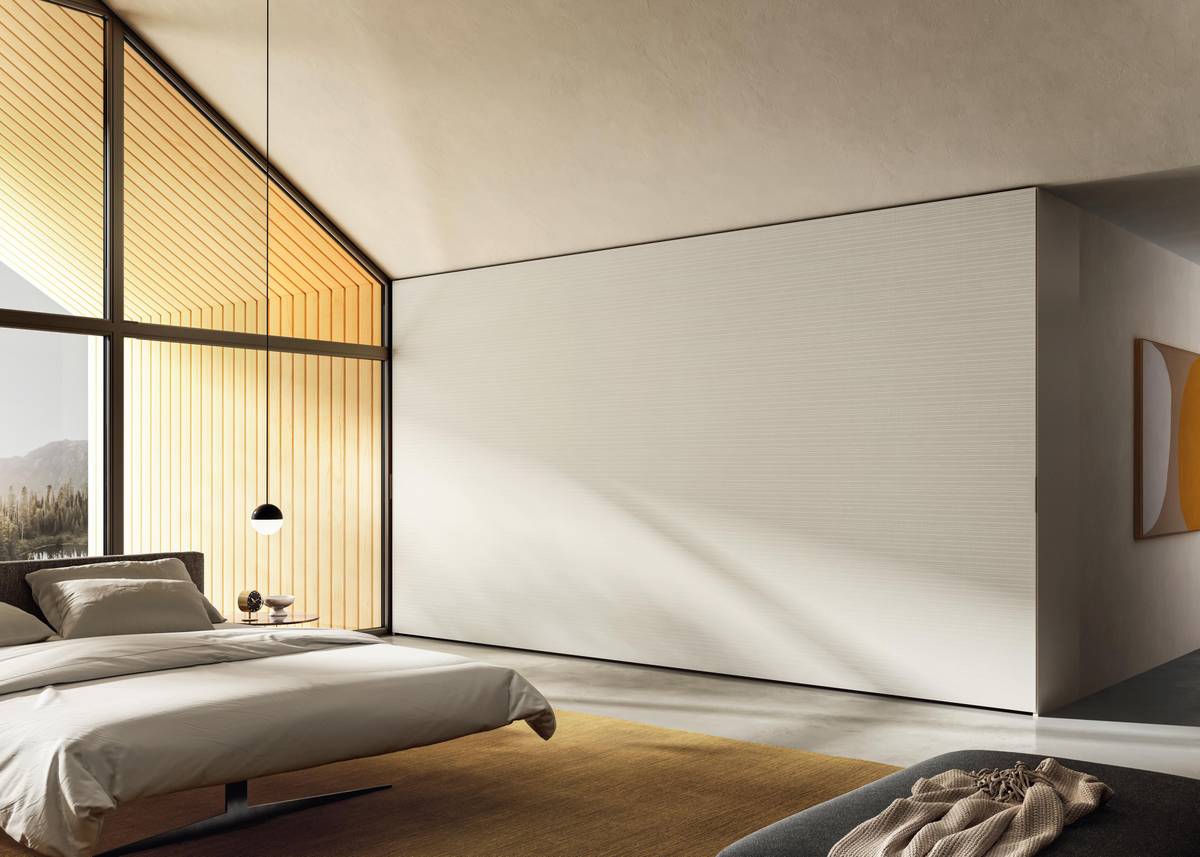 Moving towards the sleeping area, an elegant double bed with metal legs rises to the center of the room. An original aesthetic that invites you to seductive rest and relaxation, for a bedroom suspended in a wonderful setting overlooking the woods and the gentle slopes of the New Zealand mountains. Hidden by a surprising architectural mimesis, an innovative wardrobe with fabric door responds to every storage need without invading the space.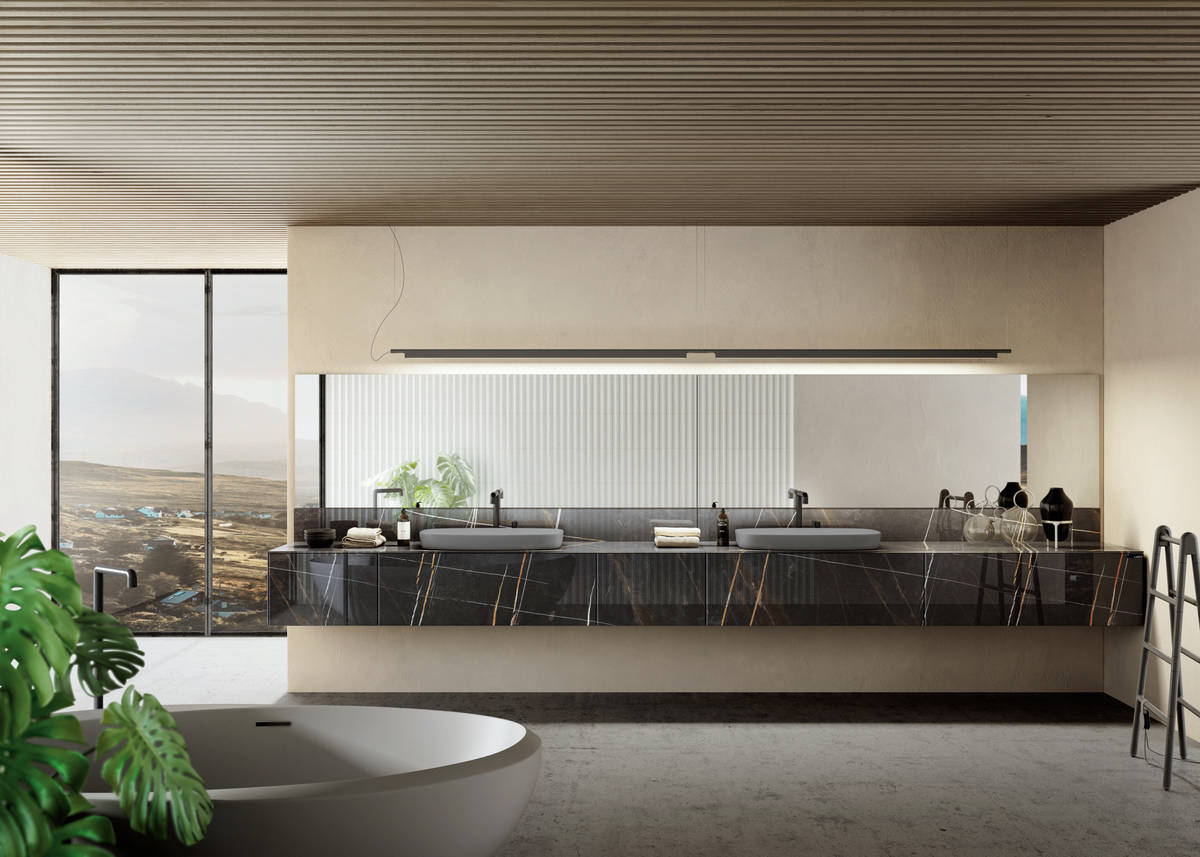 The large adjacent bathroom creates a pleasant place for the well-being of the person. Here a refined marble texture covers the cabinets with Kera ceramic sink, drawing inspiration from the color palette of the hills and rock formations.  
The peculiarities of this fully furnished LAGO house culminate in refined details and nuances that unite the different rooms. Wall cuts with strong and powerful geometries, embellished with modern boiserie, are interrupted by the transparency of the large windows that extend to become parts of the roof. Not just windows but glimpses of the sky, for a project that embodies the promise of a life in balance between nature and technology. Get inspired by all  LAGO Homes projects downloading the catalogue 2021/22.
How can we help you?
Request information