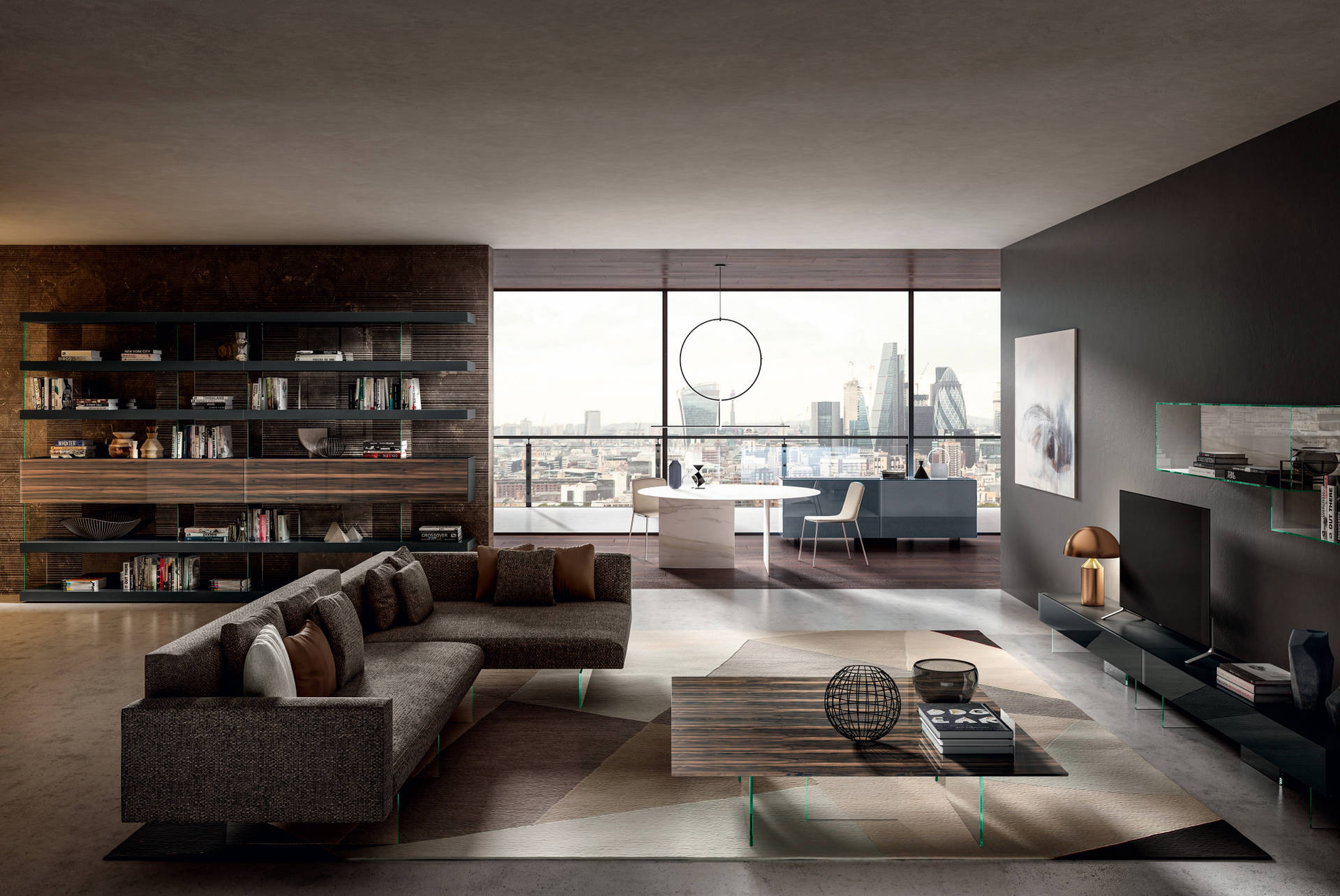 London
The project HOMES OF THE WORLD expresses contemporary living in its infinite variations, inserting itself into the everyday life of the world's most important cities. London, cosmopolitan and multicultural, is a city that has always been synonymous with business. Its skyscrapers and architectures have quickly become the new attractions of this town, environments in which different styles and materials interweave. These structures, in addition to offices and companies, have begun to accommodate luxury hotels, cutting-edge restaurants, private residences and exclusive loft apartments. This contemporary design context is home to an elegant apartment with a breath-taking view of the Thames. The modern and refined environment is organised and laid out thanks to the LAGO furniture, which creates light and modular spaces.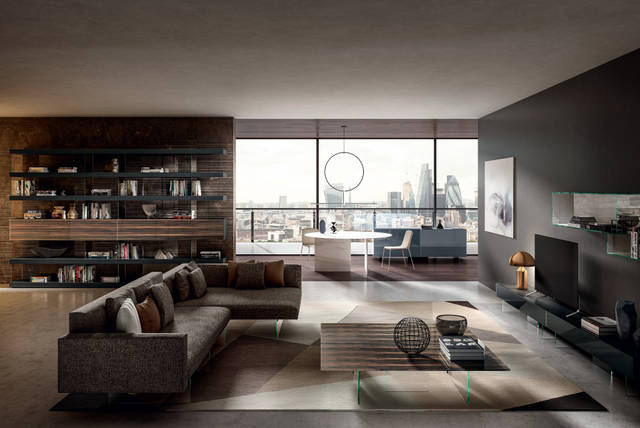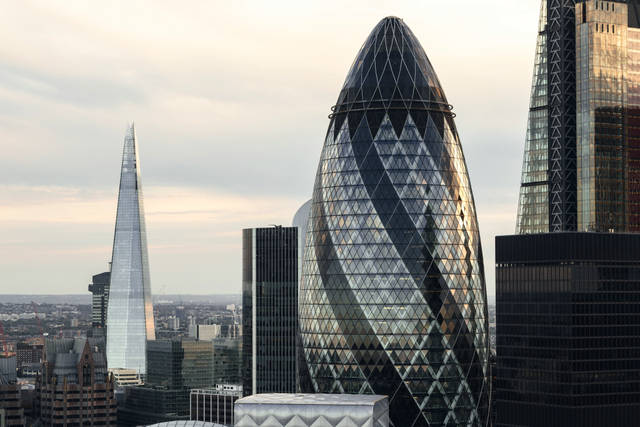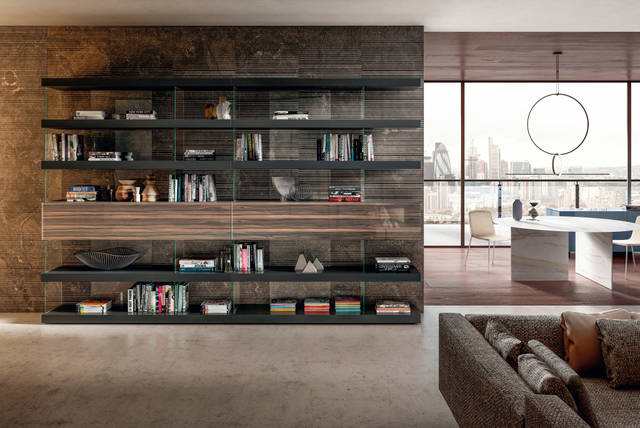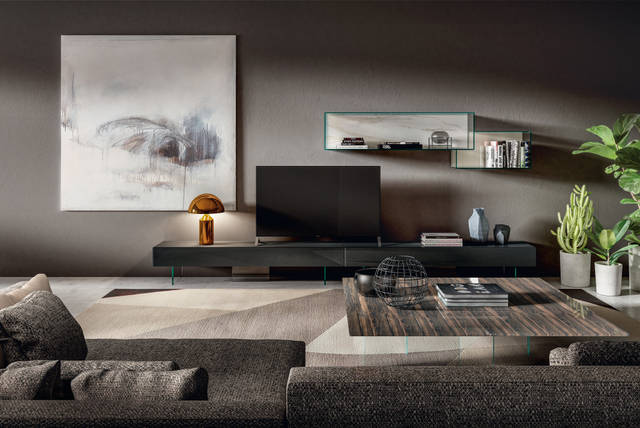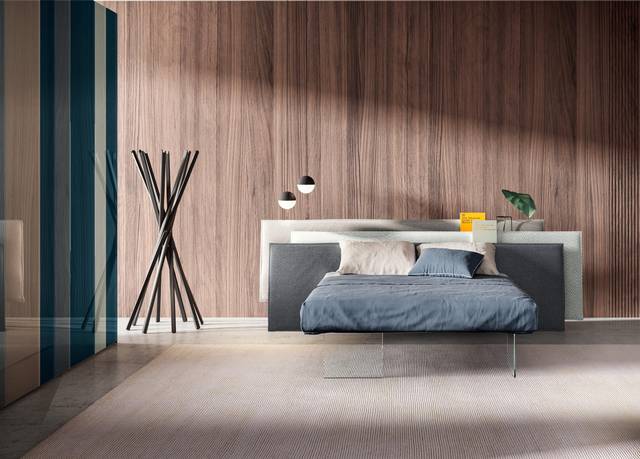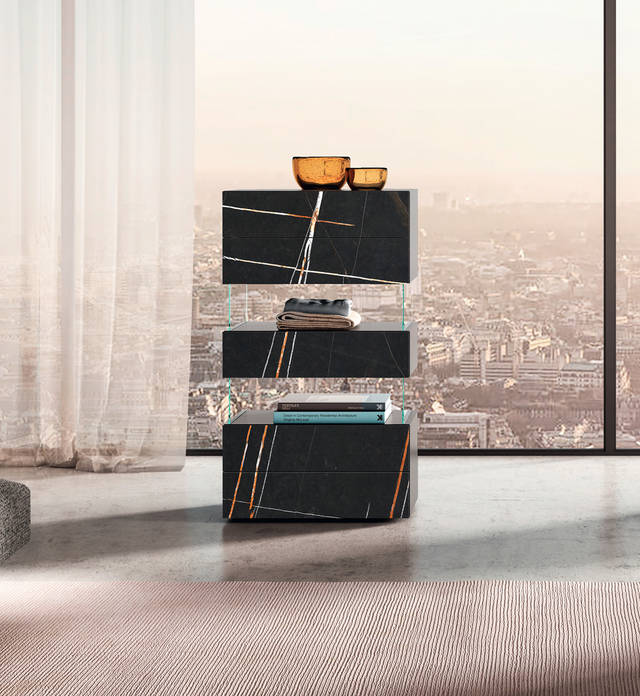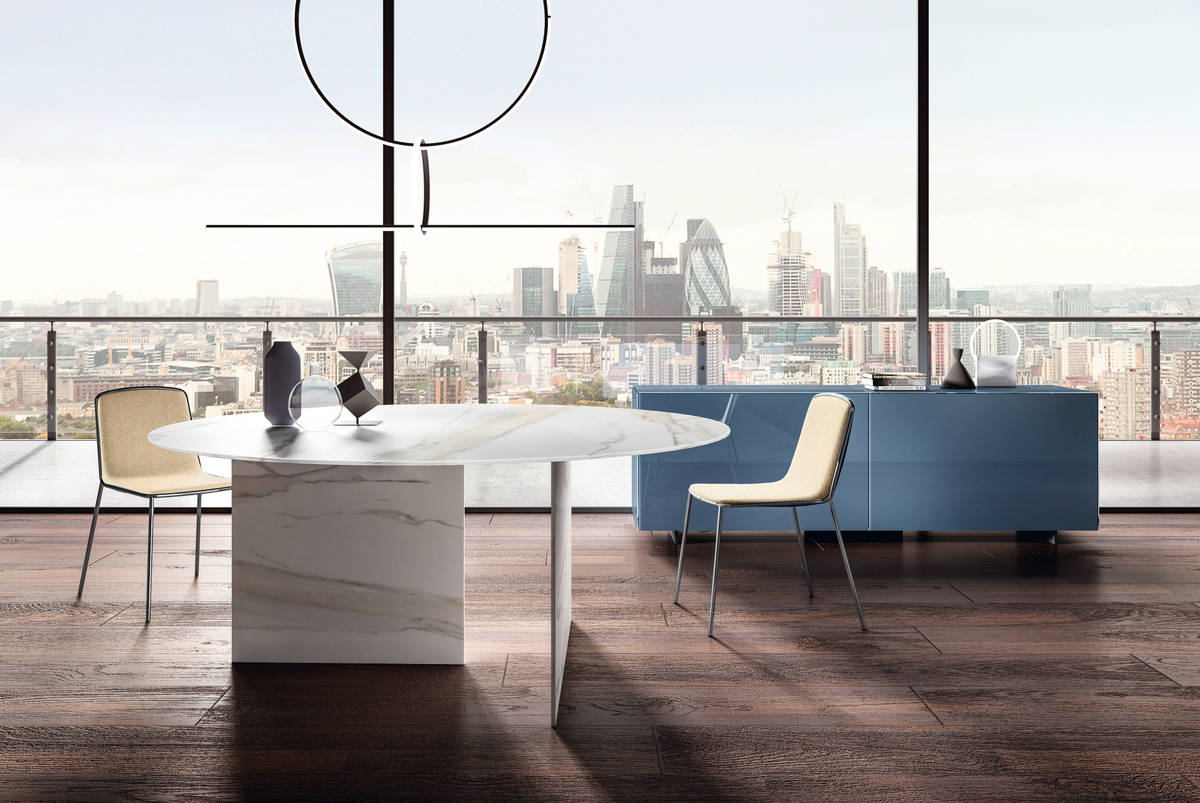 The spacious lounge with elegant shades goes together perfectly with the LAGO furniture, characterised by the Air system. The sofa, bookcase, table and television units, in fact, give the room a delicate feel thanks to the tempered glass supports, recalling the London urban landscape, made of light and glass. Adjacent to the lounge is a cosy dining room dominated by a Stratum table with XGlass Calacatta Gold finish – one of the latest innovations included in the LAGO Elements 2019 collection. Sculpted and tactile, it blends harmoniously with the Pletra chairs and a lacquered glass Plenum sideboard. Such items of furniture favour a convivial and appealing atmosphere thanks to the adjacent panoramic terrace.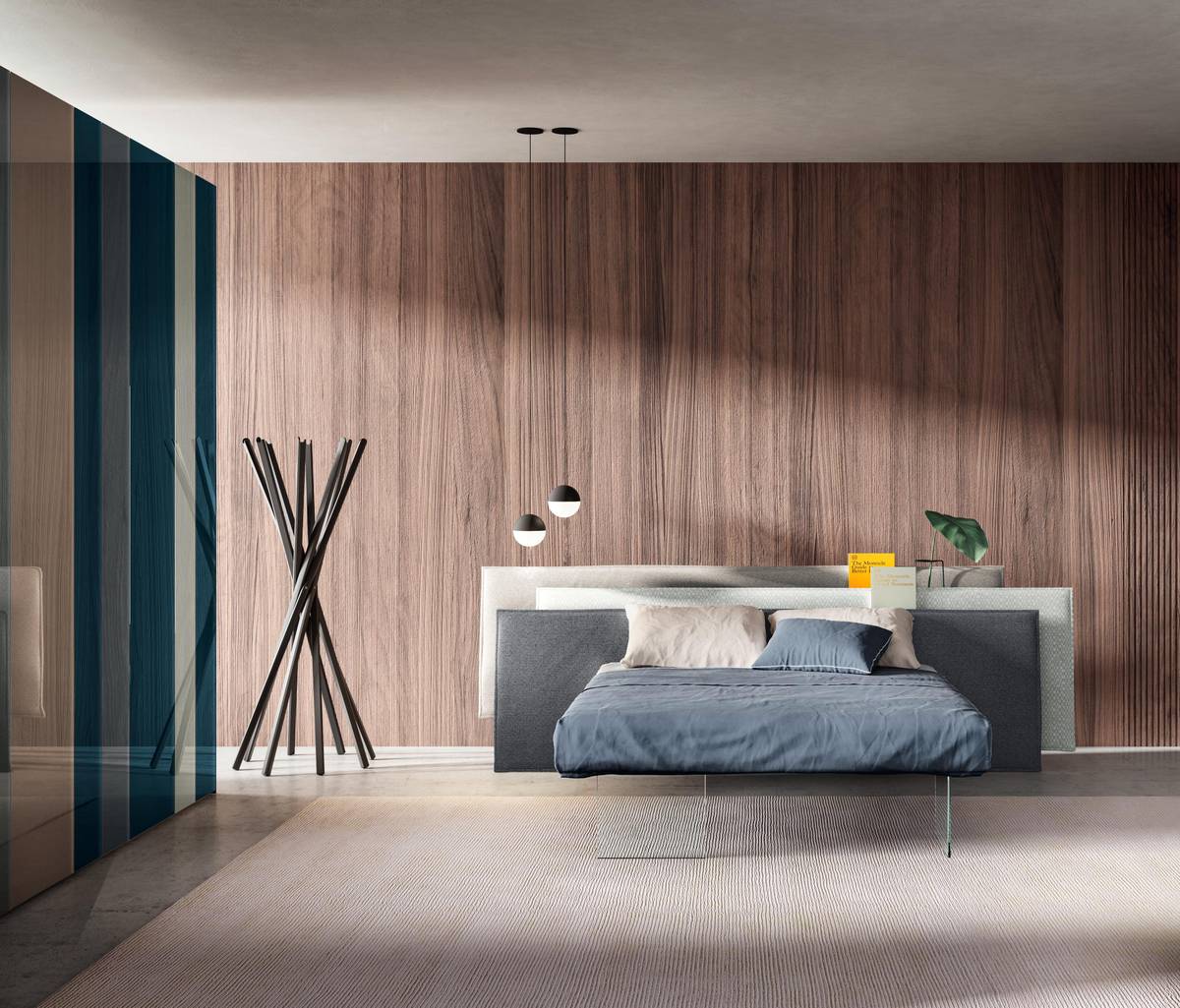 The bedroom, with large and bright appearance thanks to the large windows that surround the room, enjoys a position overlooking the Thames with a view of the famous Waterloo Bridge, becoming an ideal spot to enjoy pleasant relaxing moments, admiring the reflections of the buildings on the water. It is a sleeping area in which to freely indulge in your dreams thanks to the comfort of the Vele Bed suspended on glass legs. You will be amazed by the scenic effect produced by the two Air sideboards with XGlass finish and by the colours of the N.O.W. wardrobe. This mix of modernity and sophistication cleverly represents the character of London and its characteristic skyline. It is a charming environment, with clean and elegant design, offering unique emotions and moments of relaxation.
How can we help you?
Request information