Air Table
The original, uniquely elegant floating table
Designer Daniele Lago · 2006
Based on an unusual idea to create a contrast between the two key elements of a table, Air stands on two elegant, almost invisible supports, which hold up an imposing, chunky table top. Stunningly simple, the Air table looks as though it's floating on air, thanks to solid, clear tempered-glass supports, which create an ultra-light feel in the surrounding space.  In addition to the customisable extra-clear or smoked glass legs, the top is also available in different finishes: from warm Wildwood oak to elegant glass and XGlass. The Air table fits into different contexts and styles in an original way.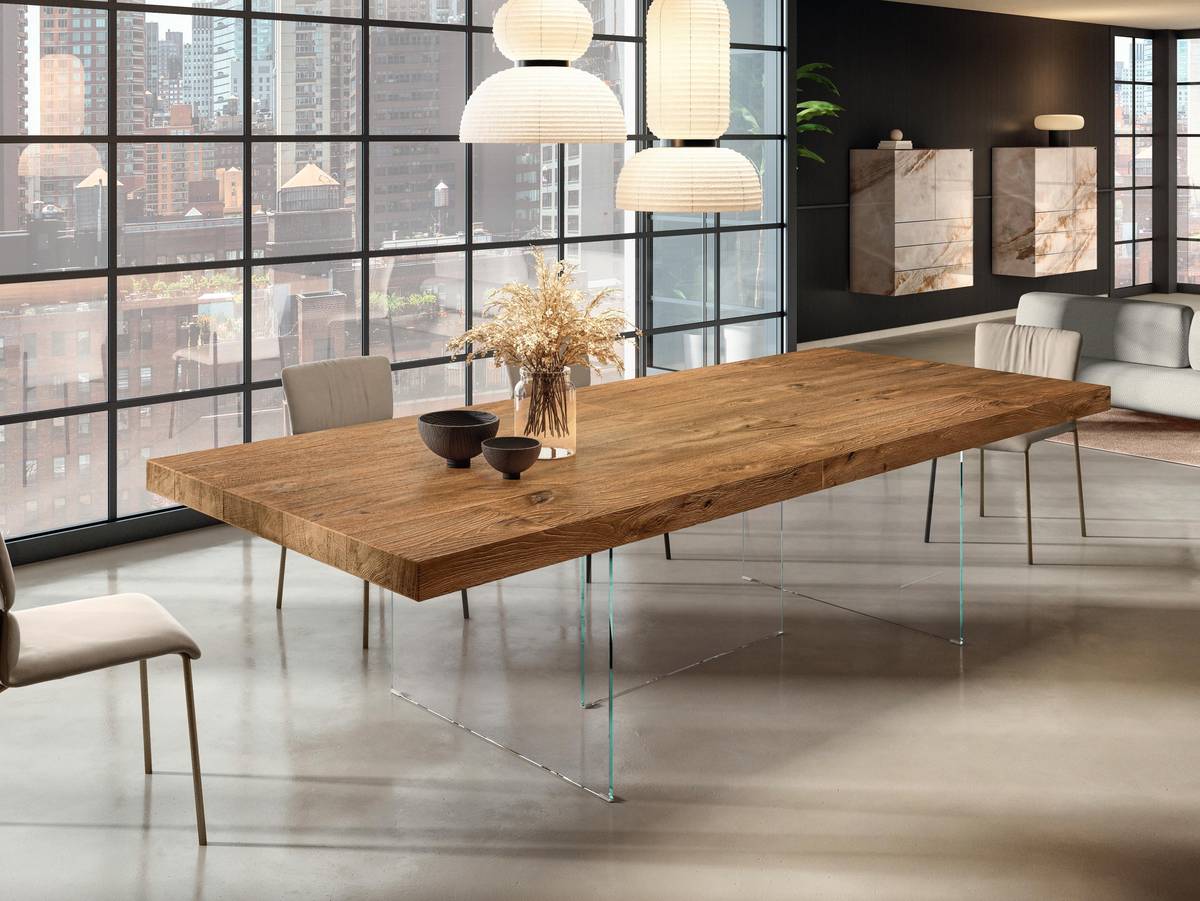 Striking contrasts
Air has an original design, created by cleverly inverting the key elements: two elegant slimline glass supports hold up an imposing, chunky table top, creating the impression of a top floating in mid air.
Wildwood, the indestructible and unalterable wood
A special heat-treatment process of the Wildwood oak makes the table top extremely wear-resistant and impermeable to liquids, ensuring its durability.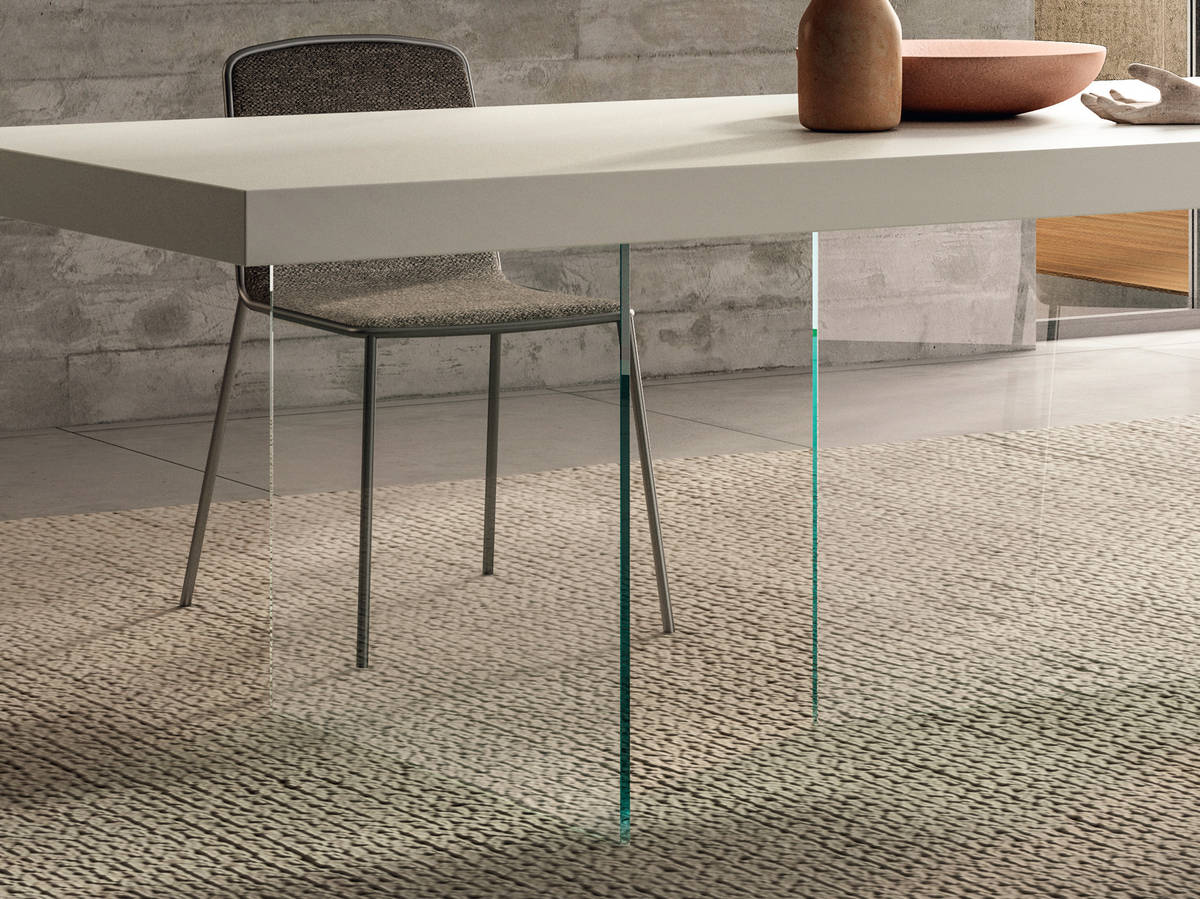 In safe hands with tempered glass
The tempered-glass legs are highly resistant to impact, heat and changes in temperature. The supports have clear rubber feet which are fixed to the table top with an adjustable mechanism, guaranteeing maximum stability.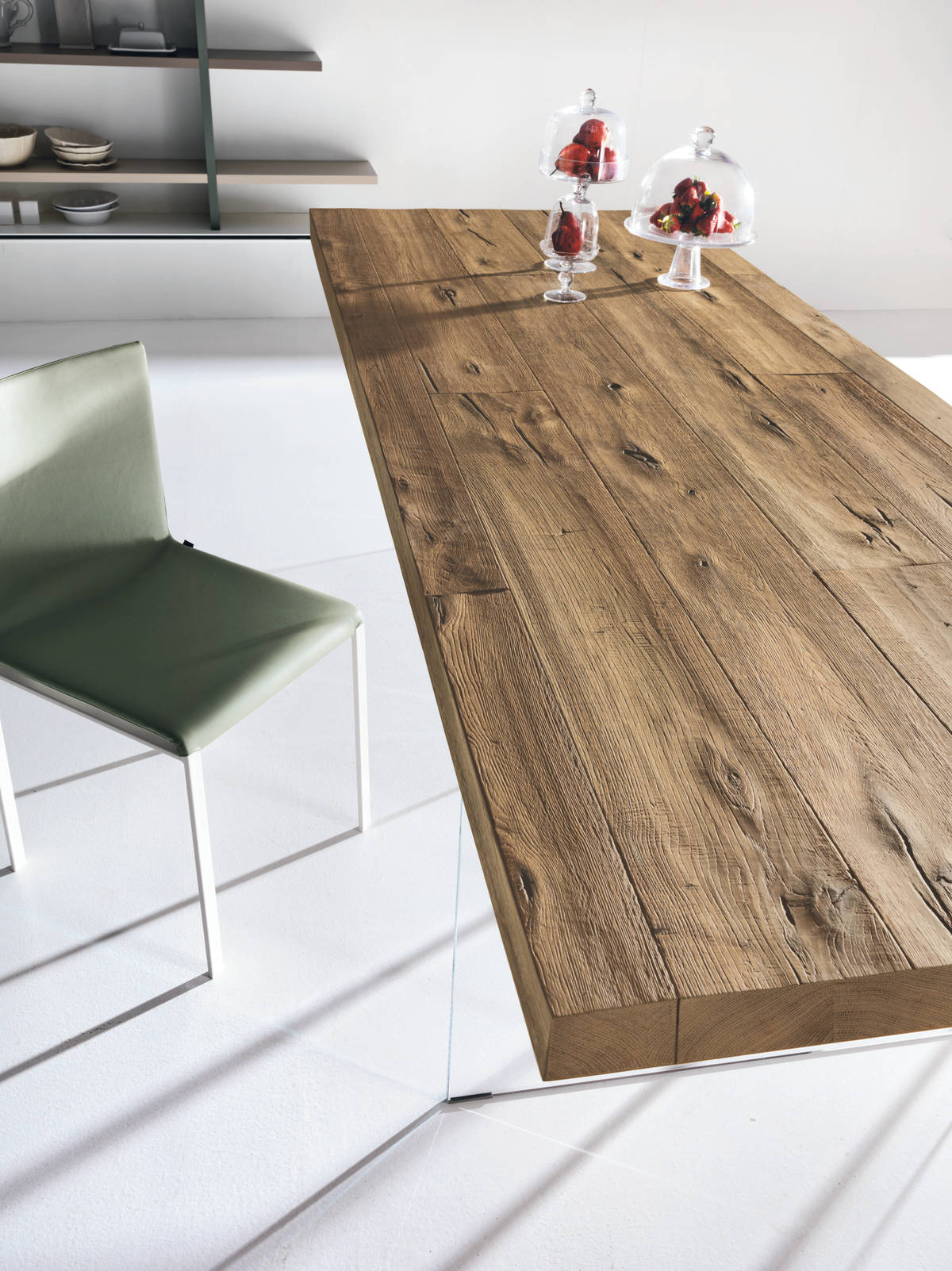 A touch of the outdoors
Innovative, lightweight solid oak with a 3D grain has been skilfully crafted to create a unique product that preserves the wood's authentic characteristics. A special heat-treatment process makes the top highly resistant to wear and liquids, ensuring it lasts over time.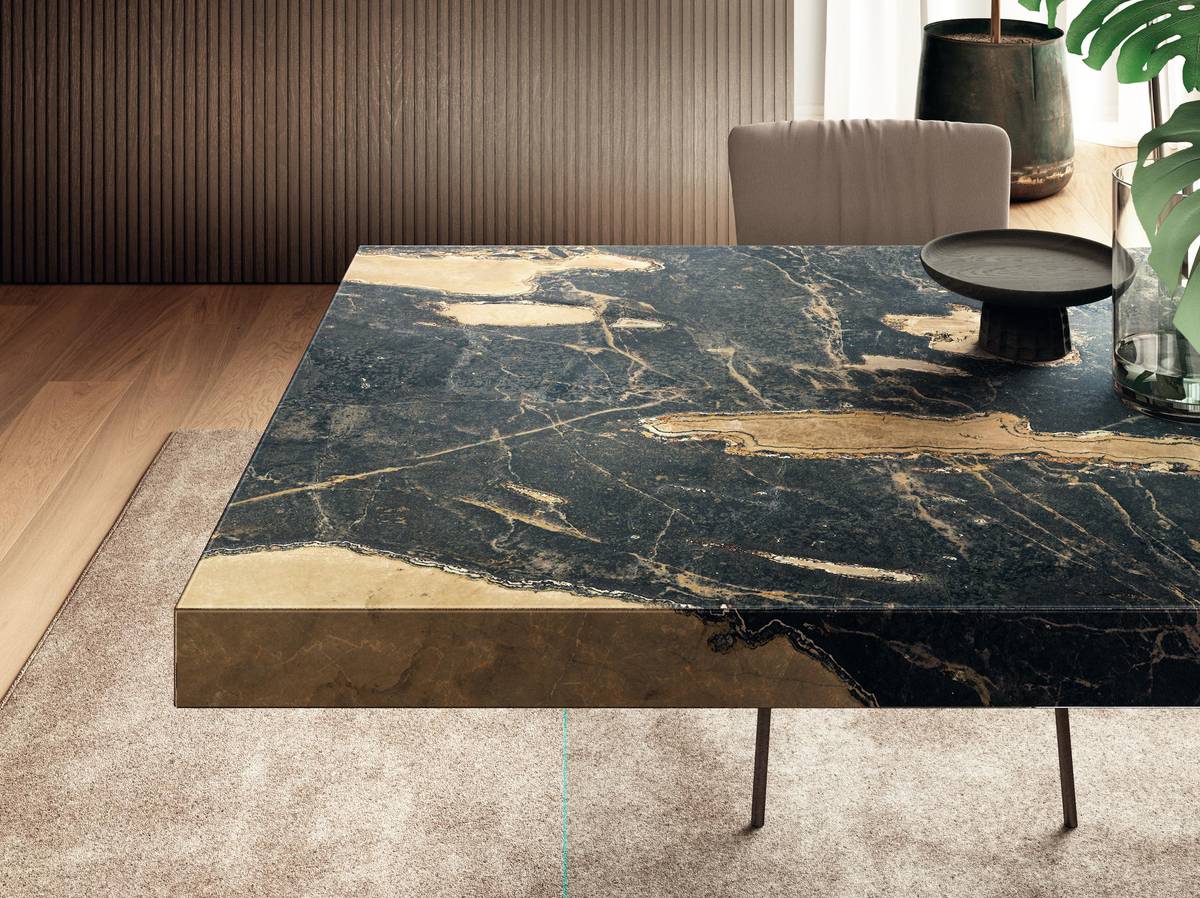 Authentic natural materials and innovative technology
The top can be customised in numerous finishes: glass, wood or XGlass marbles, metals and fabrics give shape to an exclusive table that lightens the look of your living space. 
A selection of the best variants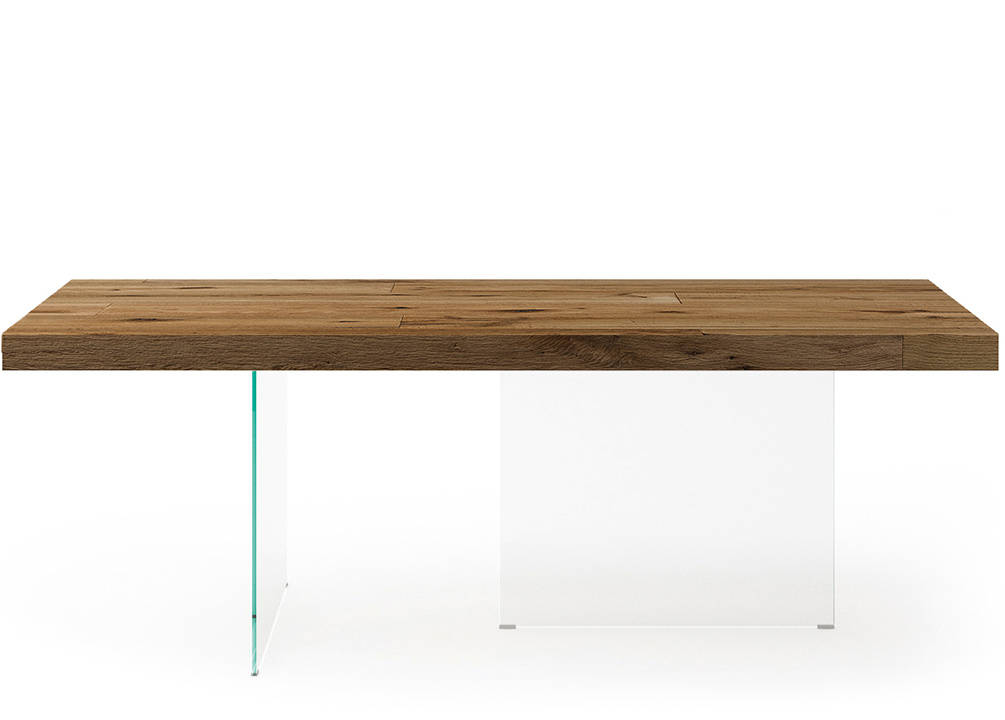 Air Table
2170W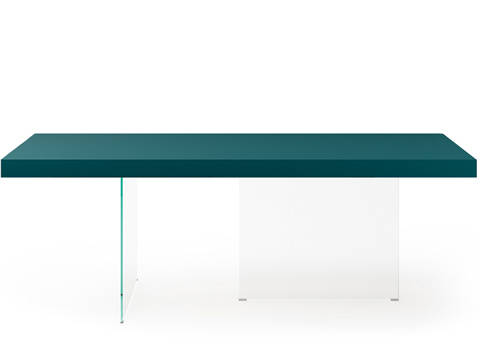 Air Table
2170L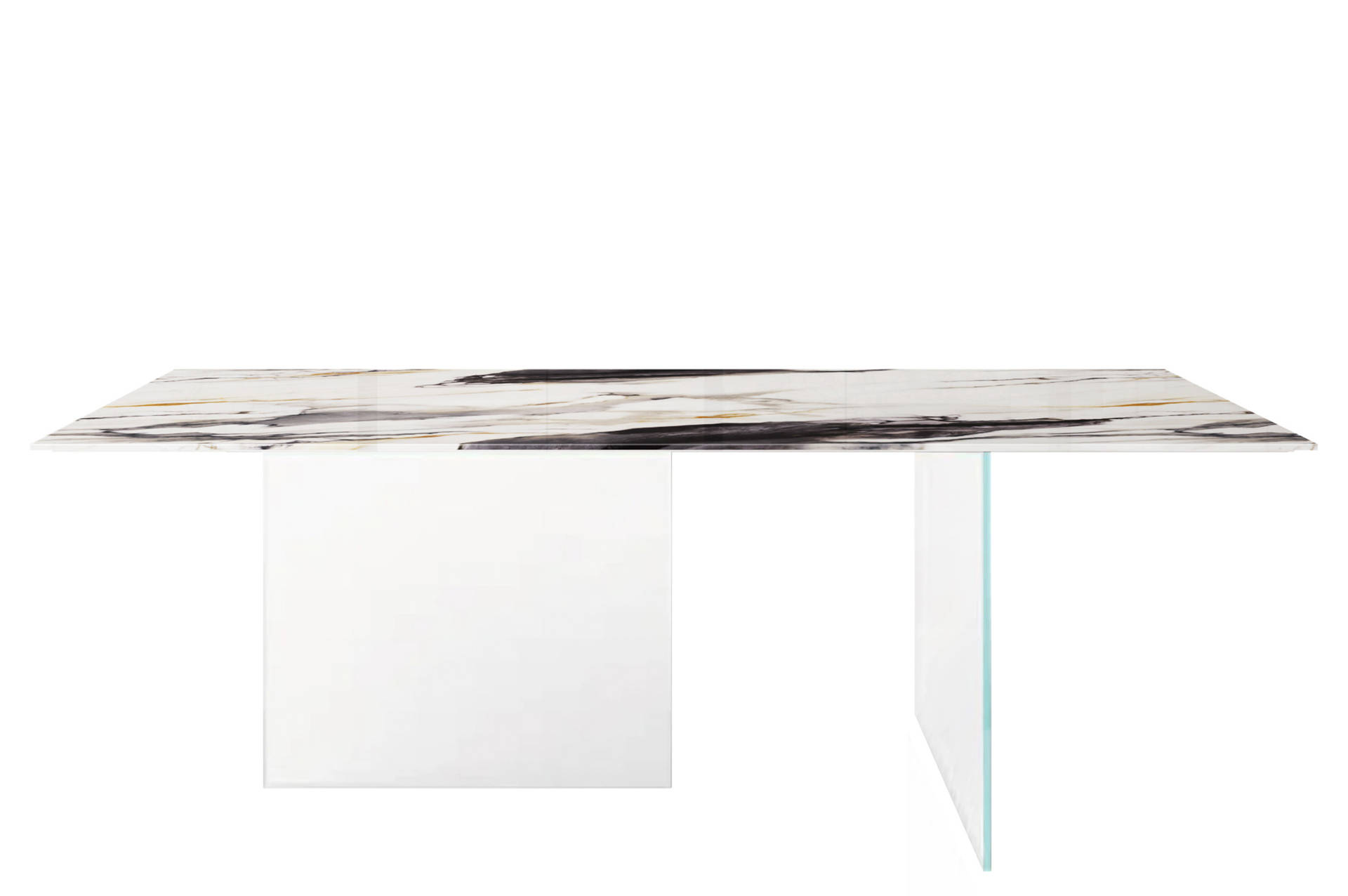 Air Table
2190X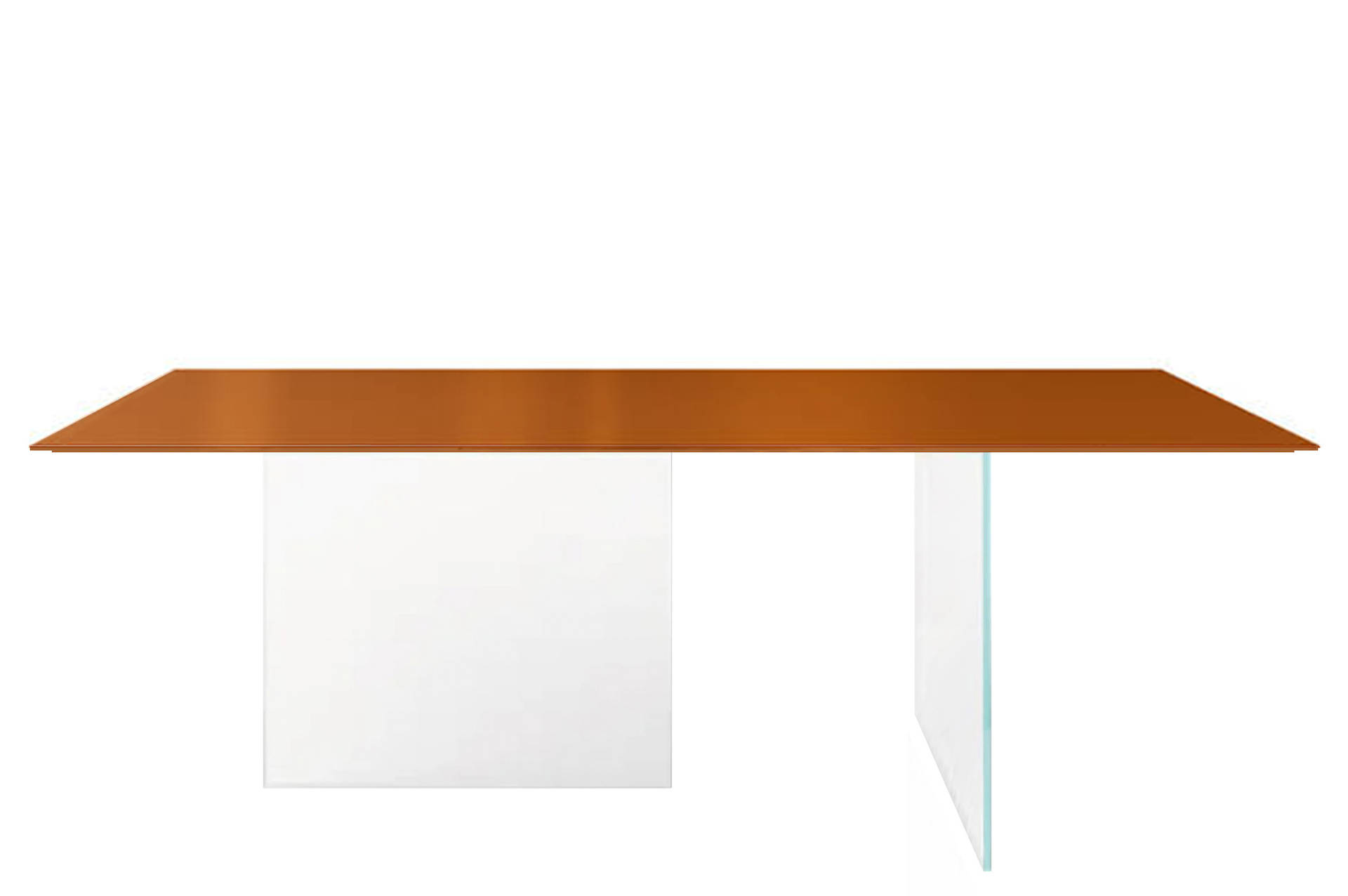 Air Table
2190G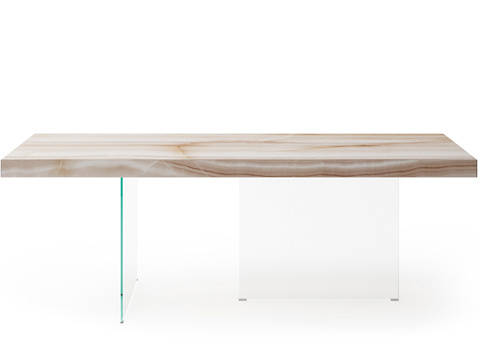 Air Table
2170X
Air Table
2170G
Materials and finishes
The wide choice of colours and textures allows you to express furniture designed on your personality. Excellent materials and solutions guarantee products of timeless beauty.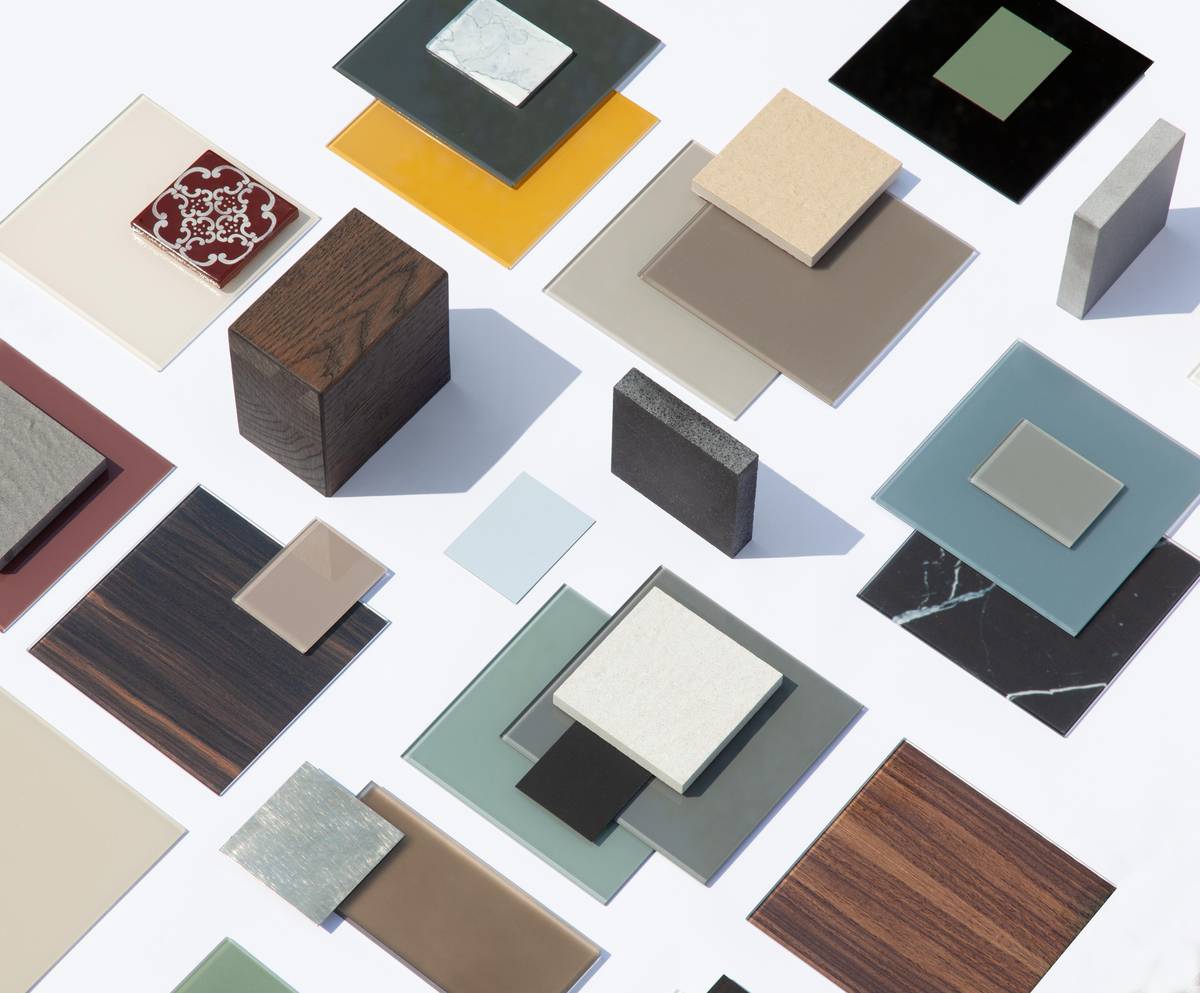 All technical materials of the Air Table
Discover also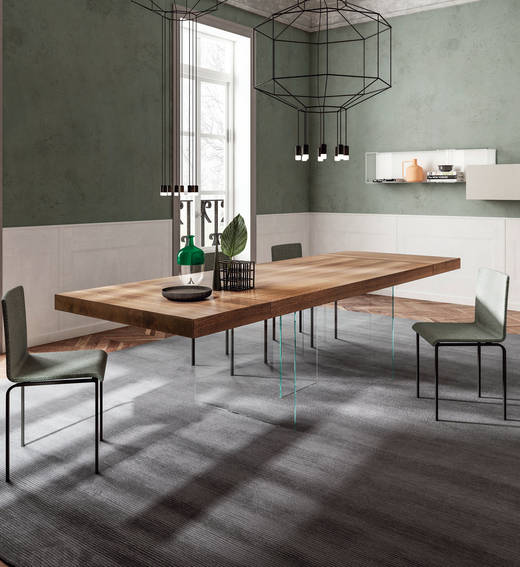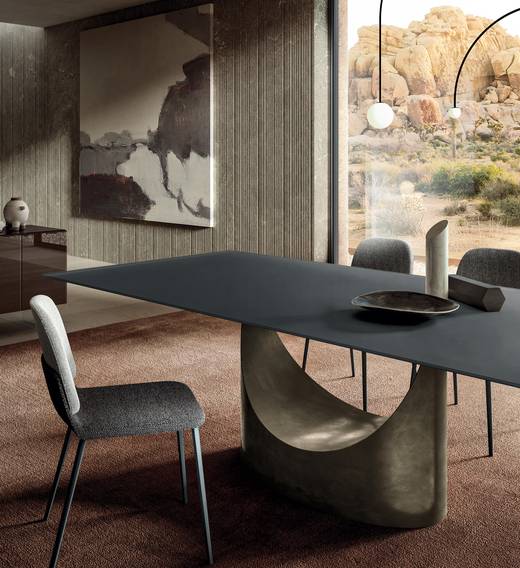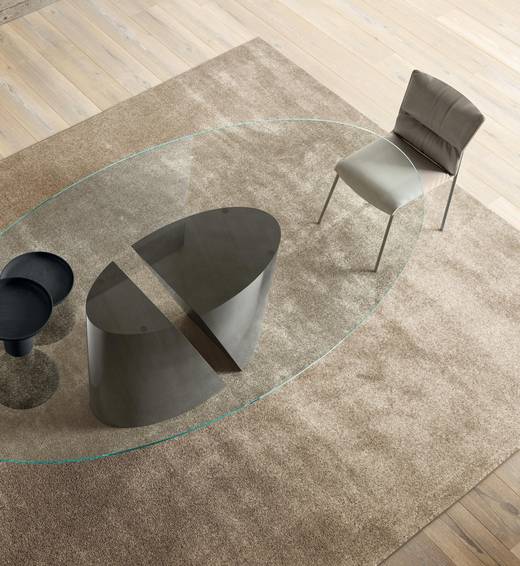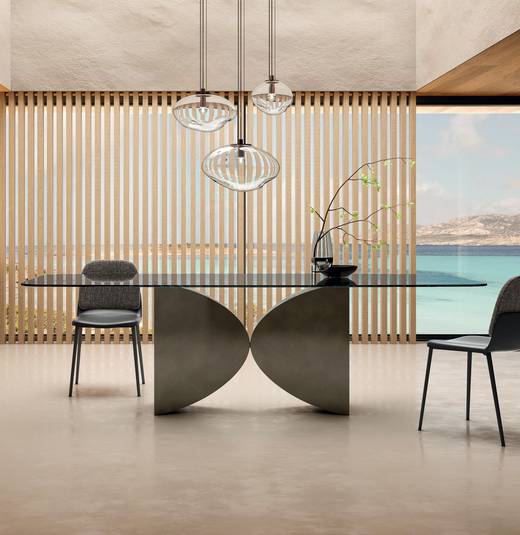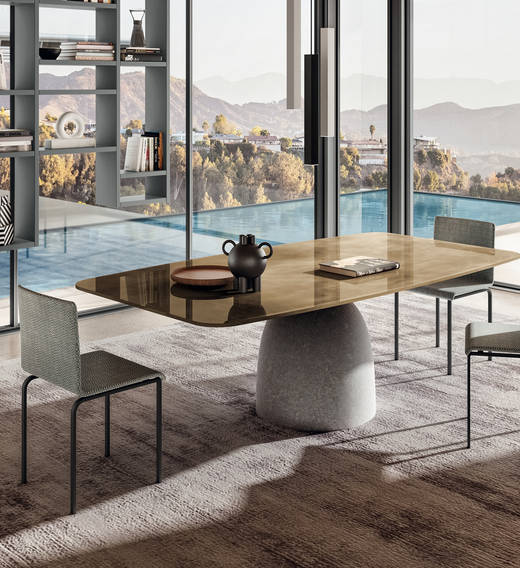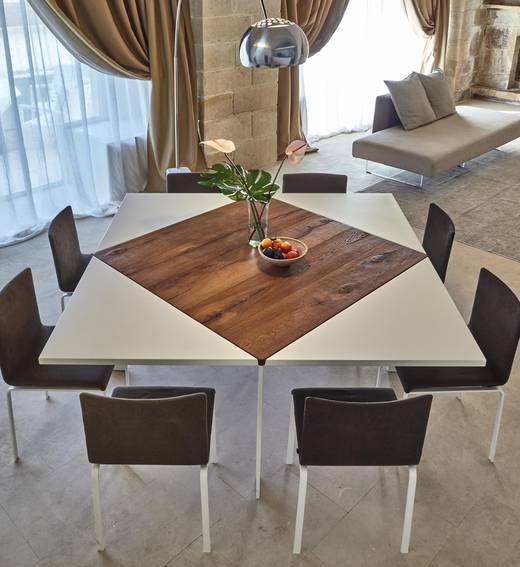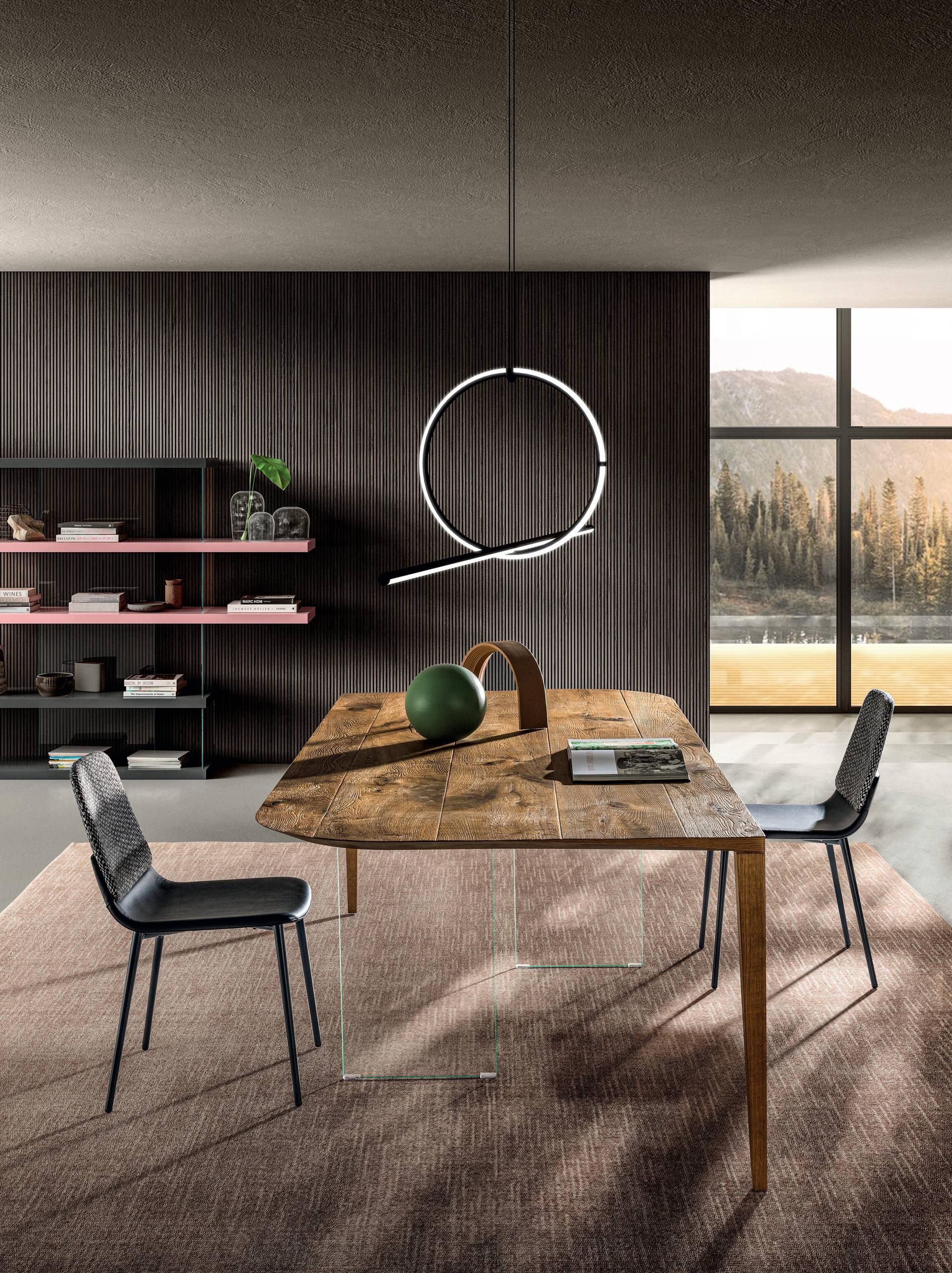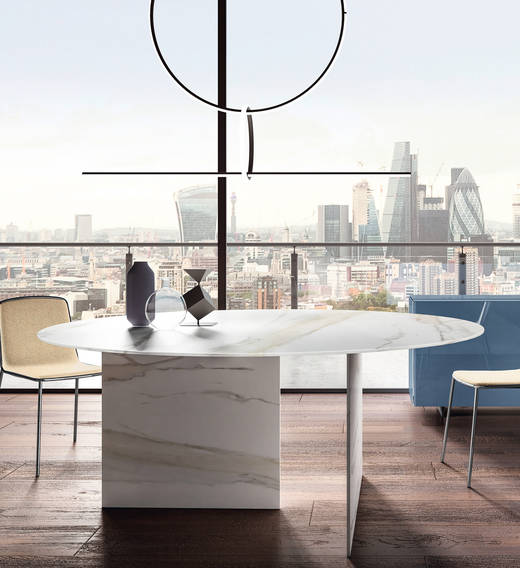 How can we help you ?
Request information