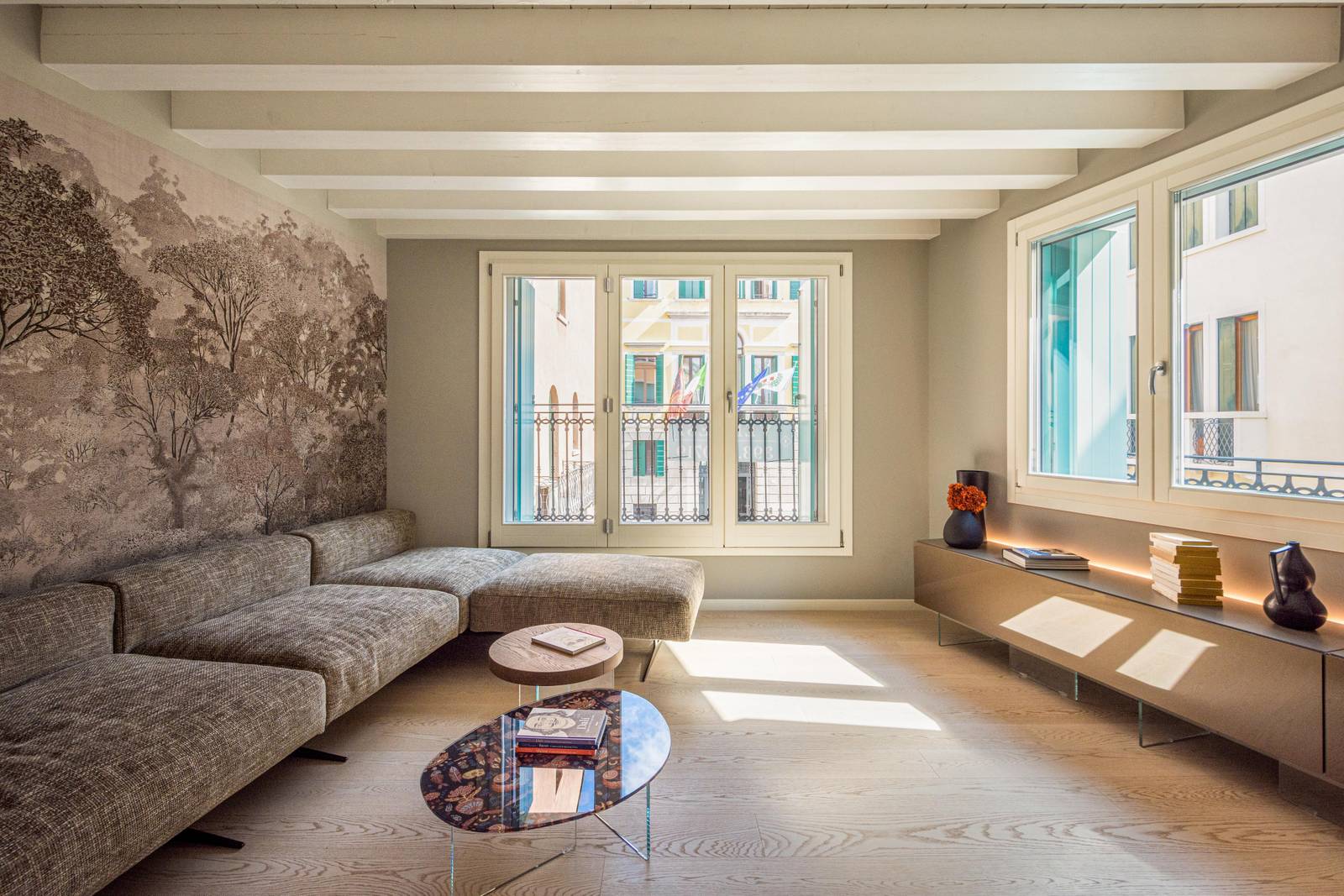 Treviso @ Palazzo Trevisi
Palazzo TreVisi, a prestigious late 19 th Century building situated at the heart of Treviso's historical city centre, is divided up into four homes which perfectly interpret flexible and contemporary urban life. The fact that Treviso was picked for the first project is no accident: indeed, this city is suspended between land and sea and is located in an exceptional position within easy reach of the main beach and mountain resorts while being firmly ranked in the uppermost positions of the quality of life and safety classification of all Italian cities which the Sole 24 Ore drafts each year. The facility boasts three generously-sized dwellings spanning between 150 and 220 square metres in addition to a charming attic which affords a view of the whole city centre. All the apartments are already available for purchase and are designed by LAGO, with impeccable attention to detail combined with superior quality standards to provide ultimate comfort levels.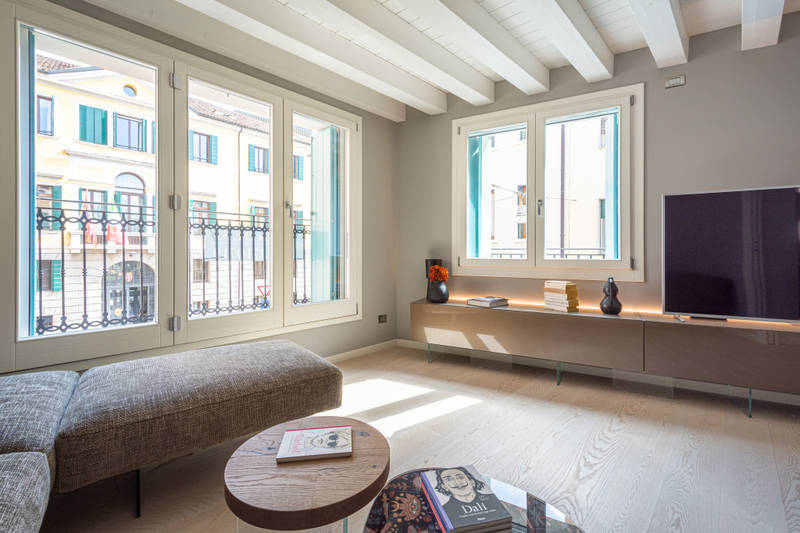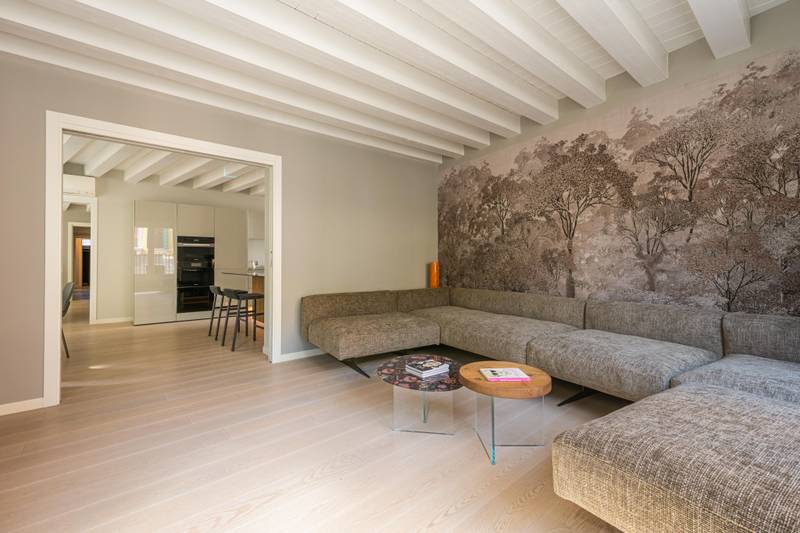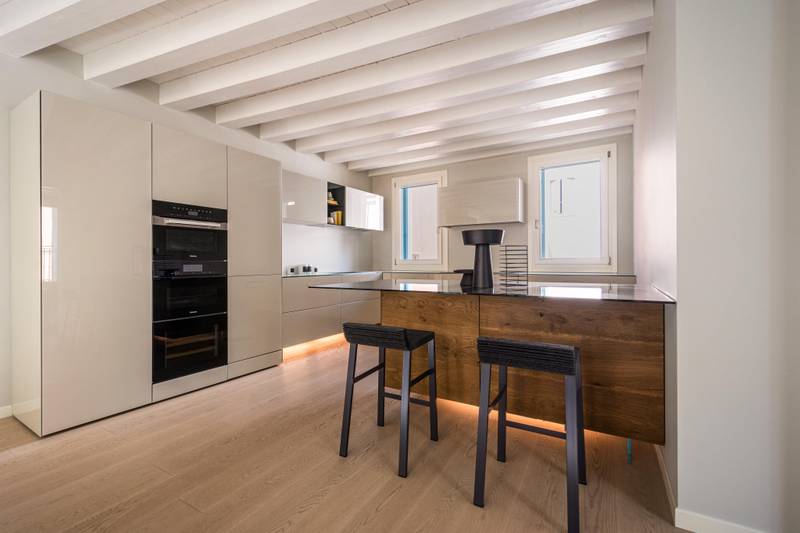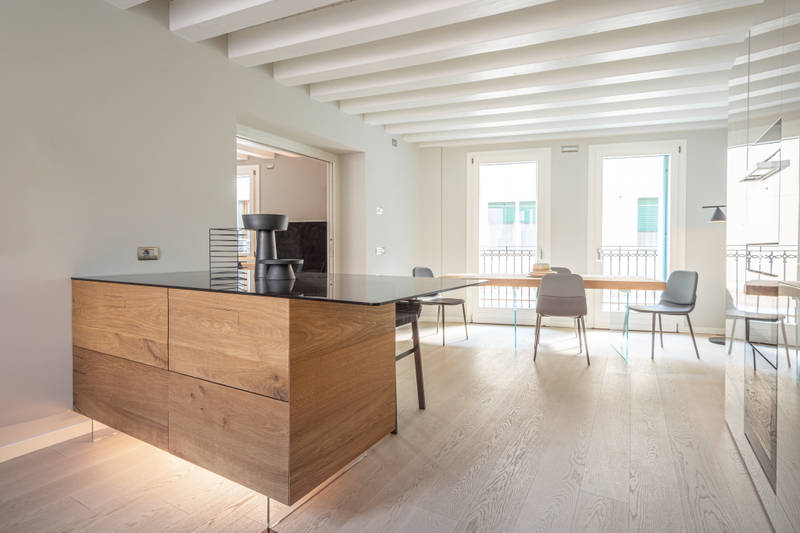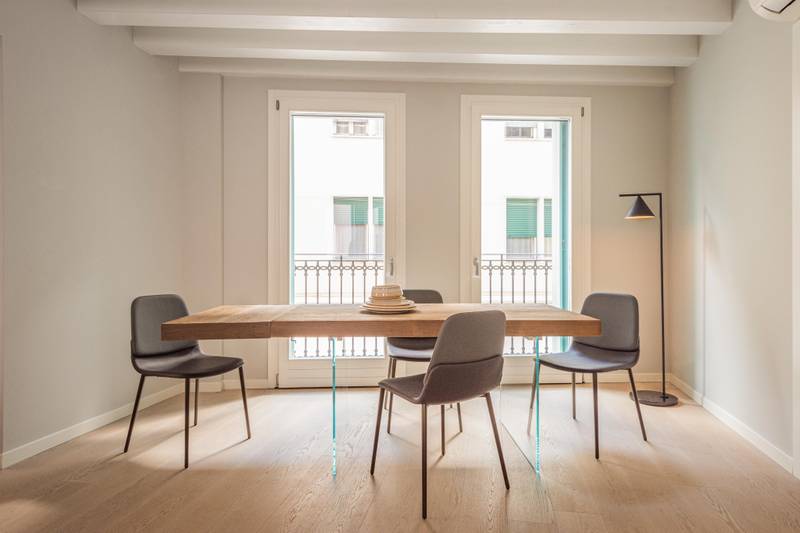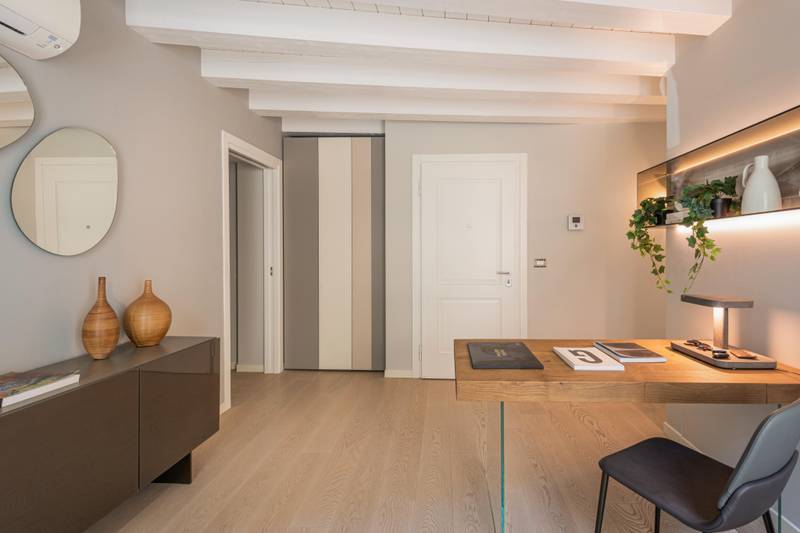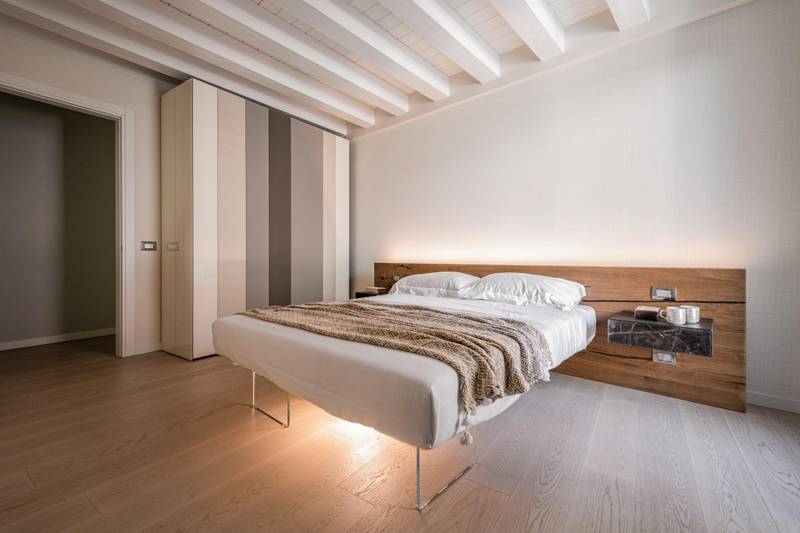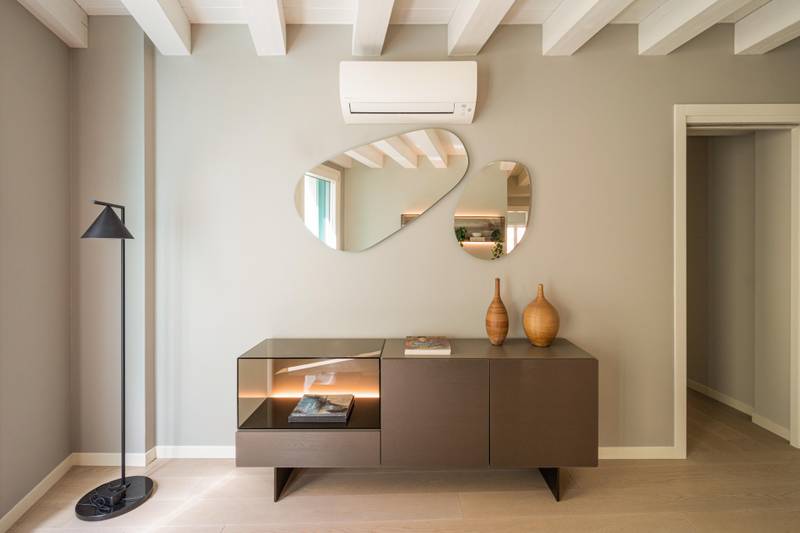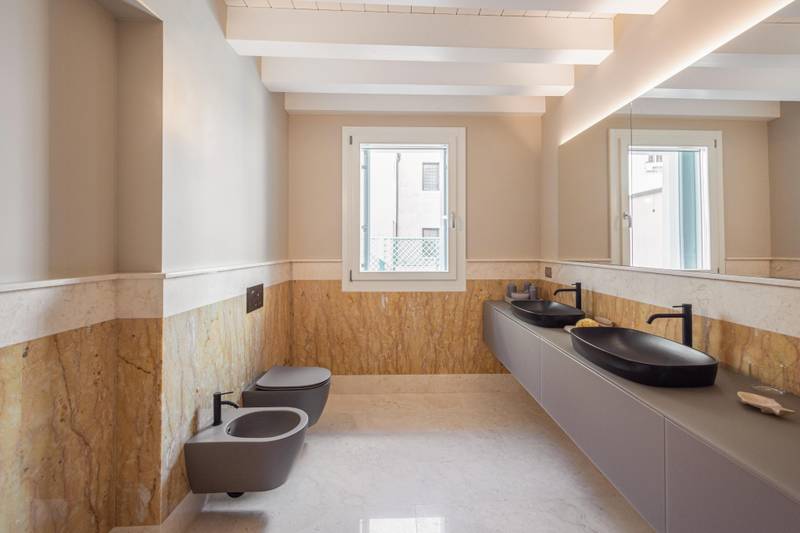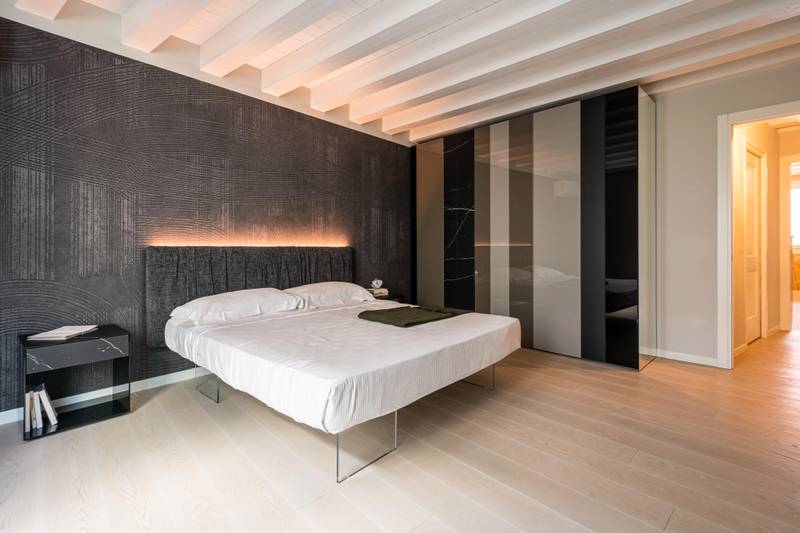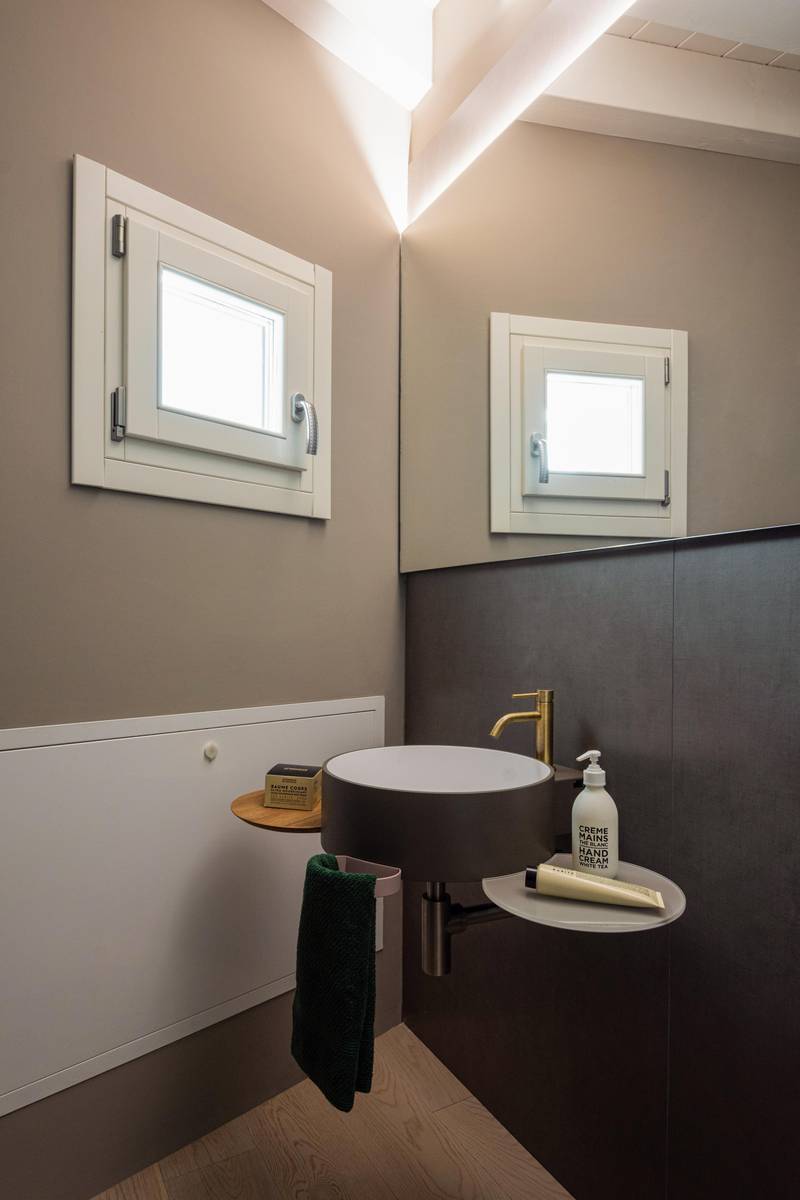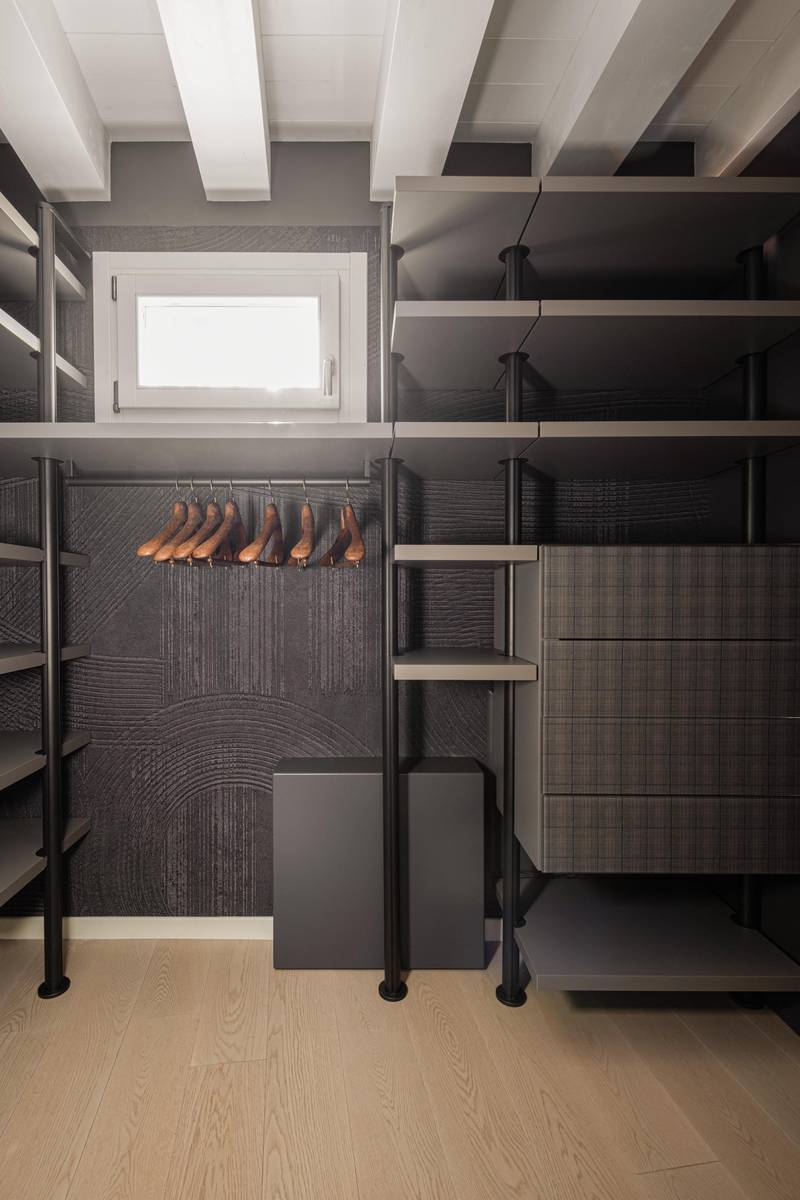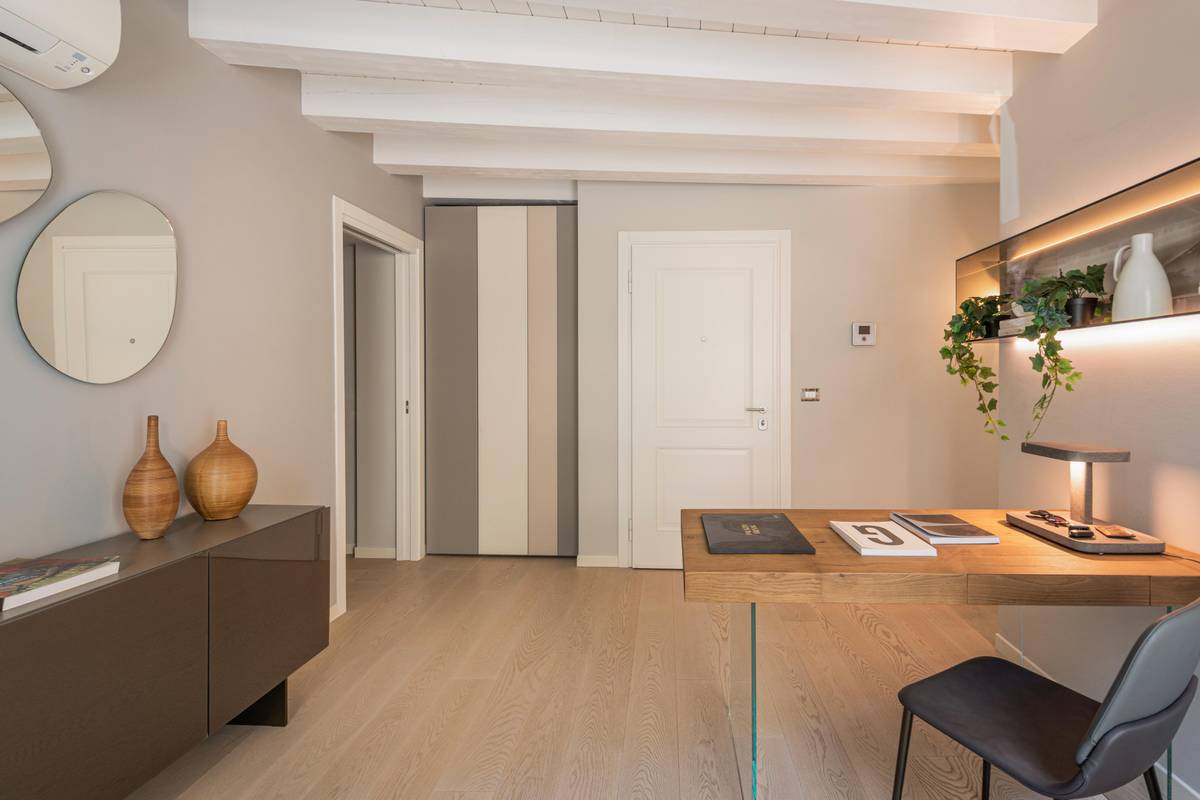 A cozy space to work and study
The entrance hall leads to a study which is equipped with a guest bathroom.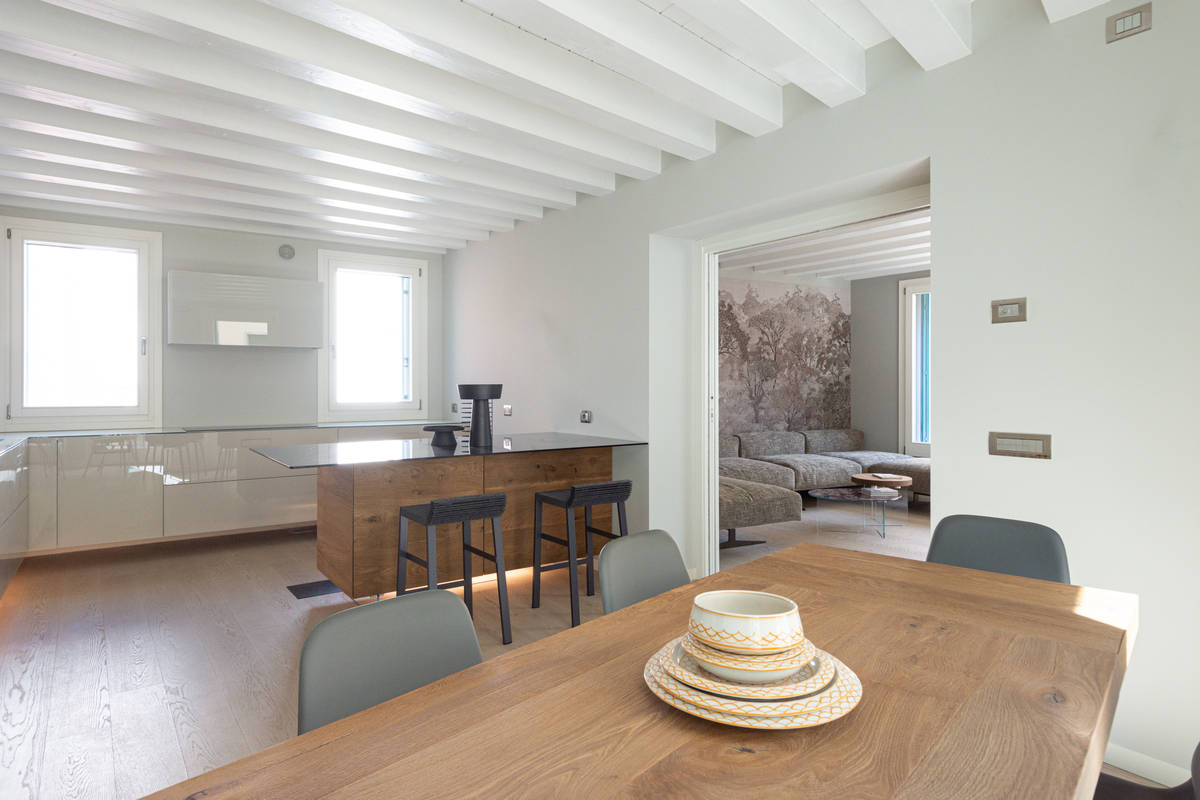 Living rooms equipped with the latest tech
Next along the hall is a bright, large kitchen that walks through to the living room with a spectacular view of the city centre's many palazzos; the concealed sliding wall helps divide the kitchen and the lounge.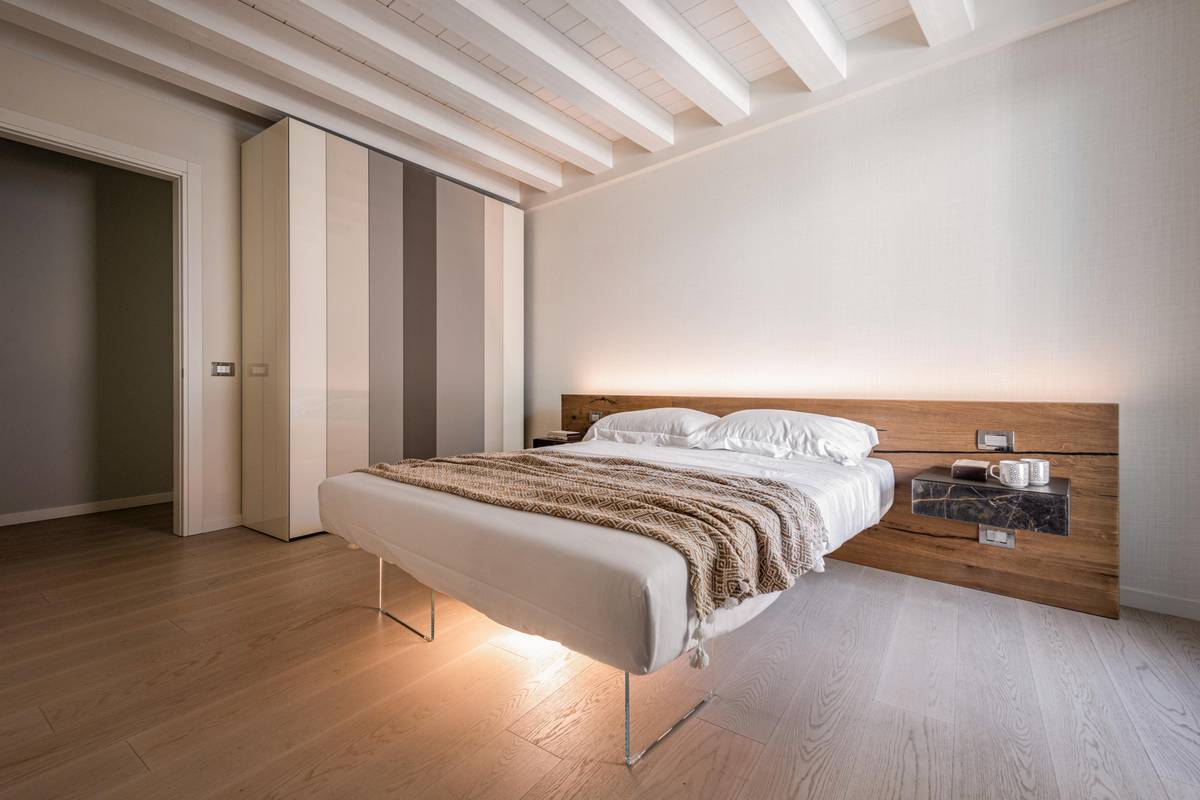 Comfort for the slumber setting
The slumber sector comprises two large bedrooms with a private bathroom (one has a spacious terrace overlooking the private courtyard) and the large master bedroom: the latter also boasts a strategic walk-in wardrobe. This dwelling stands out for the additional, practical broom cupboard which can be accessed from the study.
How can we help you ?
Request information