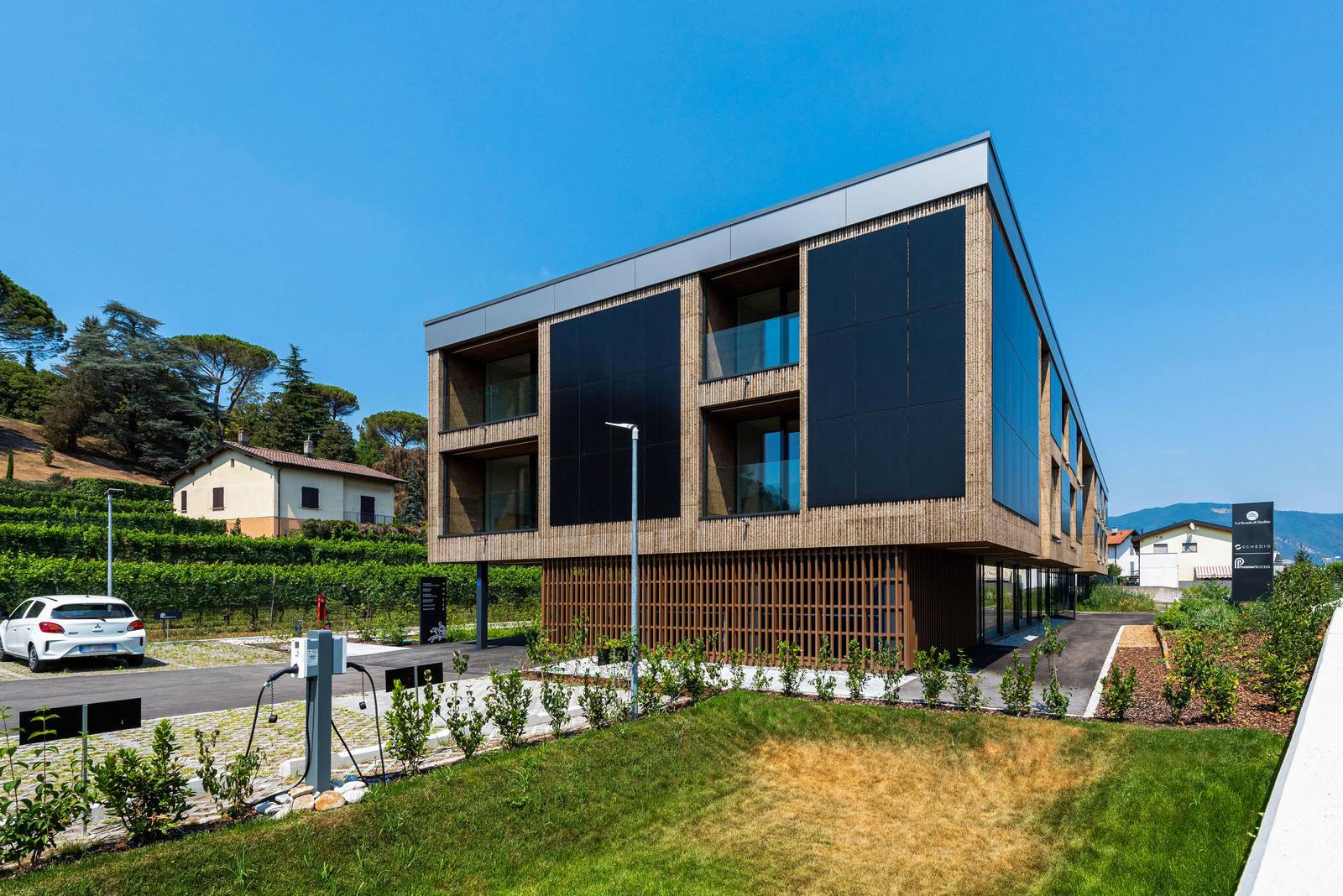 Stabio @Lo Scudo di Stabio
"Lo Scudo di Stabio", the first residential building in Ticino to obtain the new Swiss Sustainable Building Standard (SNBS) certification, is a real estate project  that offers turnkey solutions for two types of residence apartment (one measuring 35 m2 and the other 50 m2). LAGO is a lead partner in the project, supplying all the furniture for the 22 apartments and the common room. This includes a large chillout space, a fully equipped kitchen, and a series of workstations.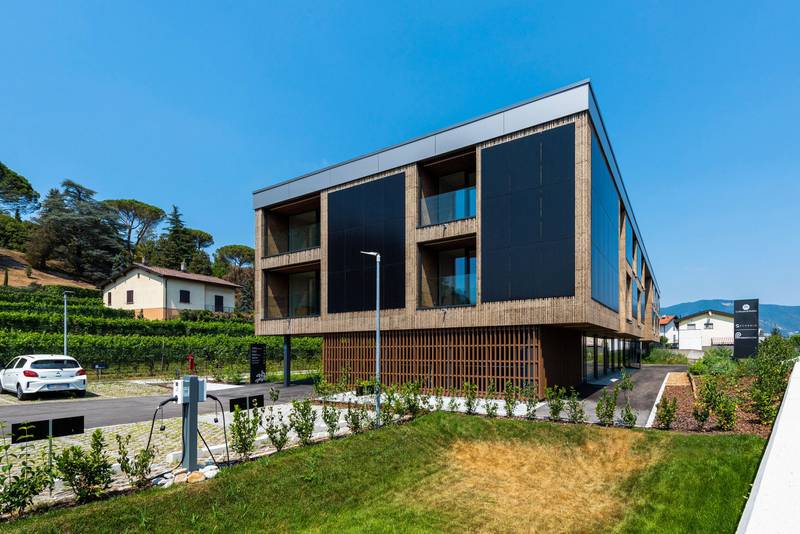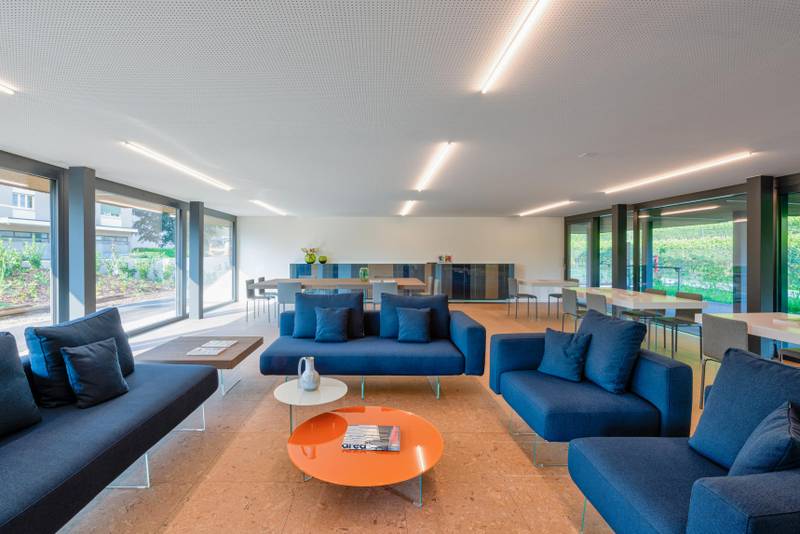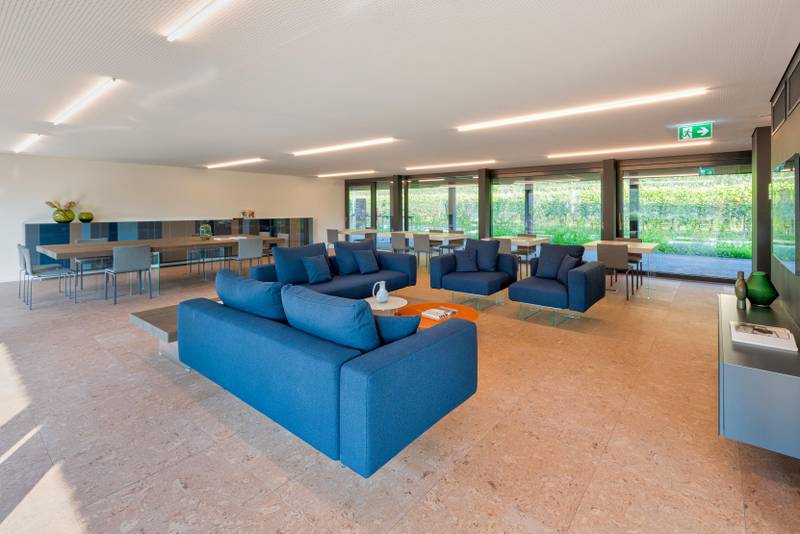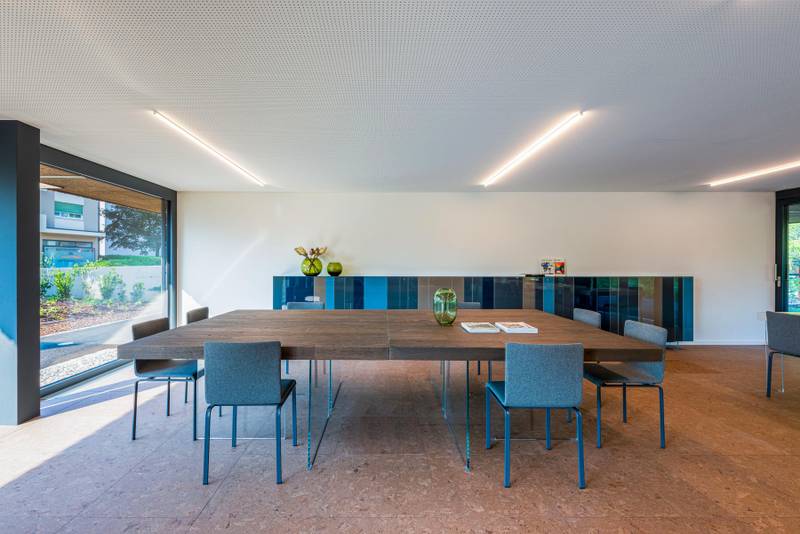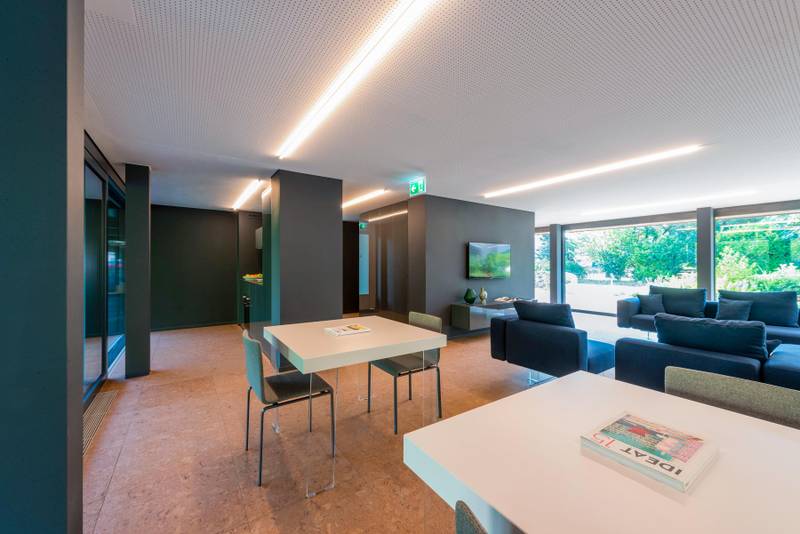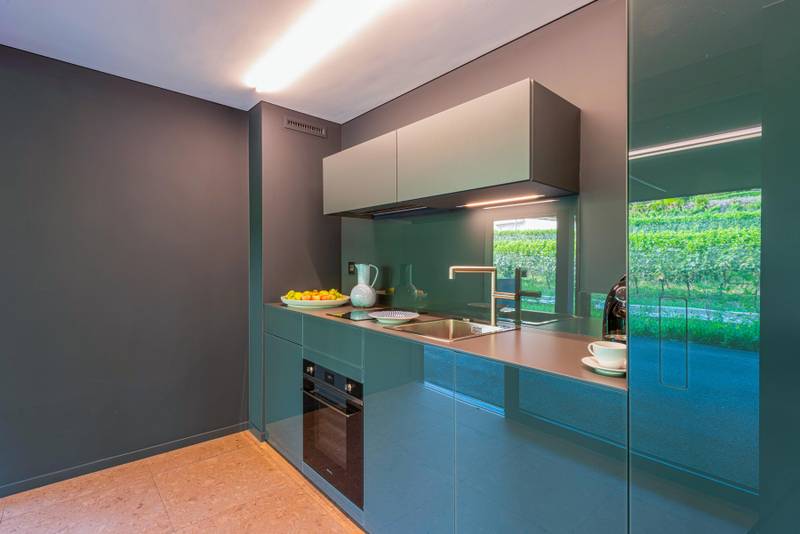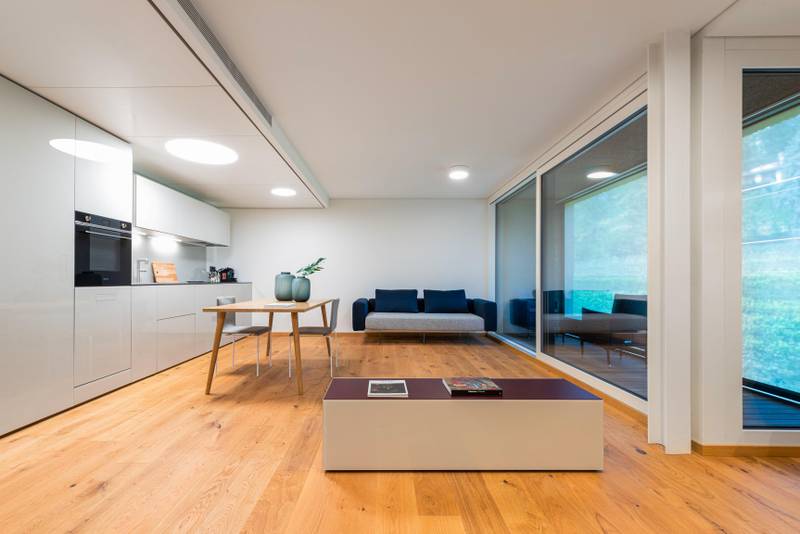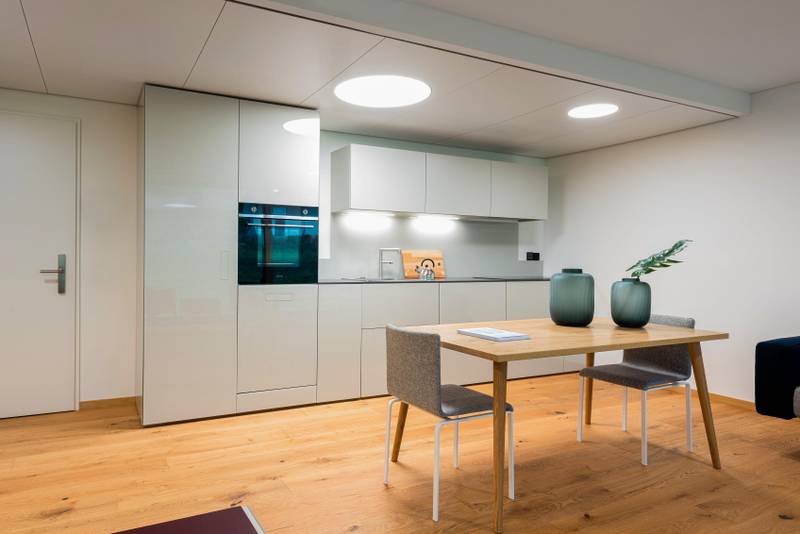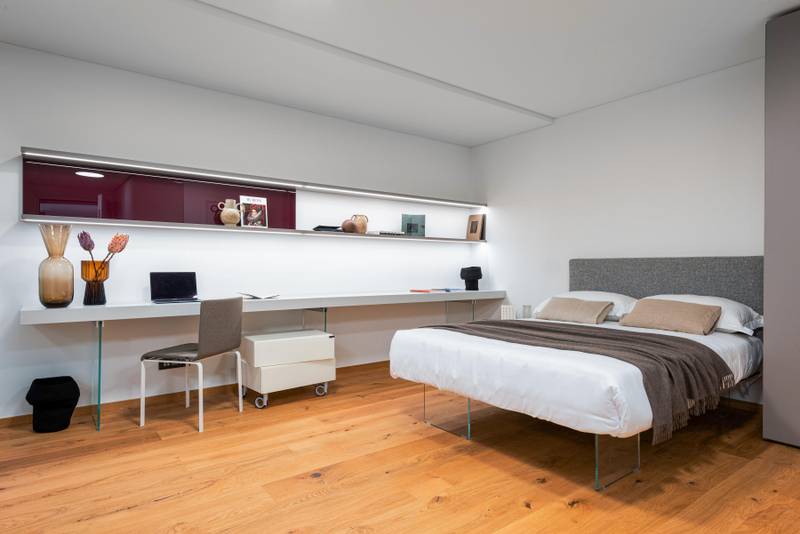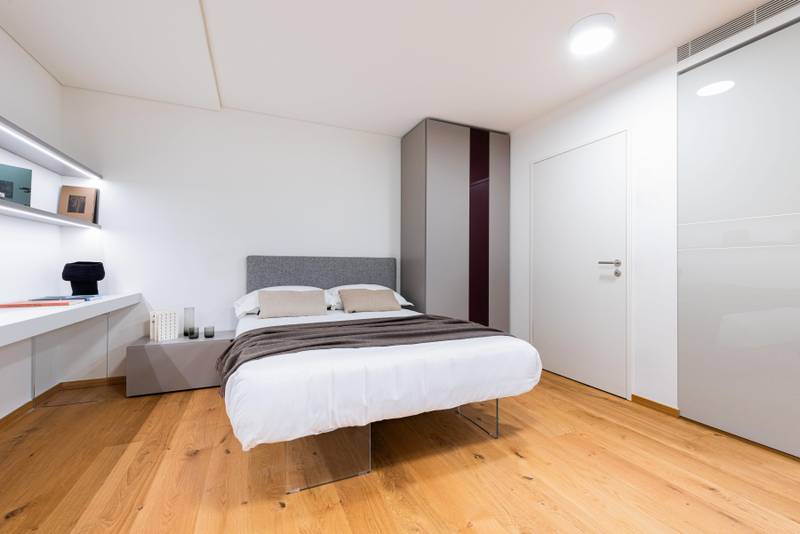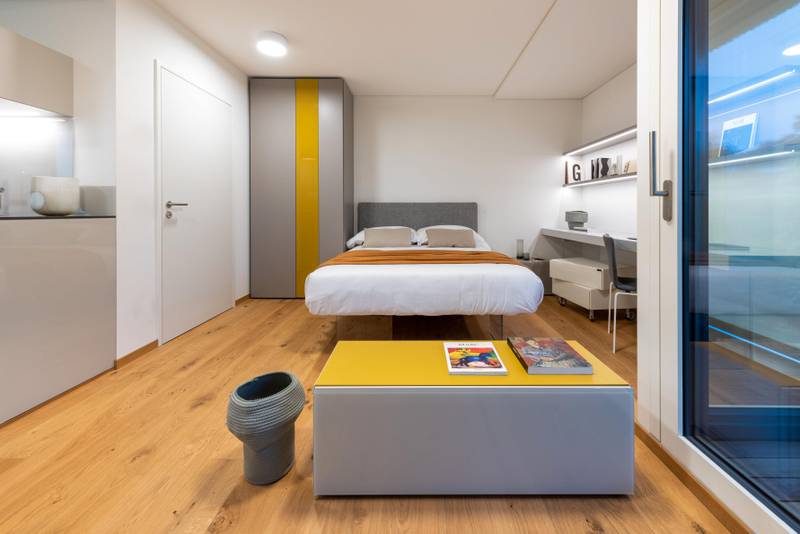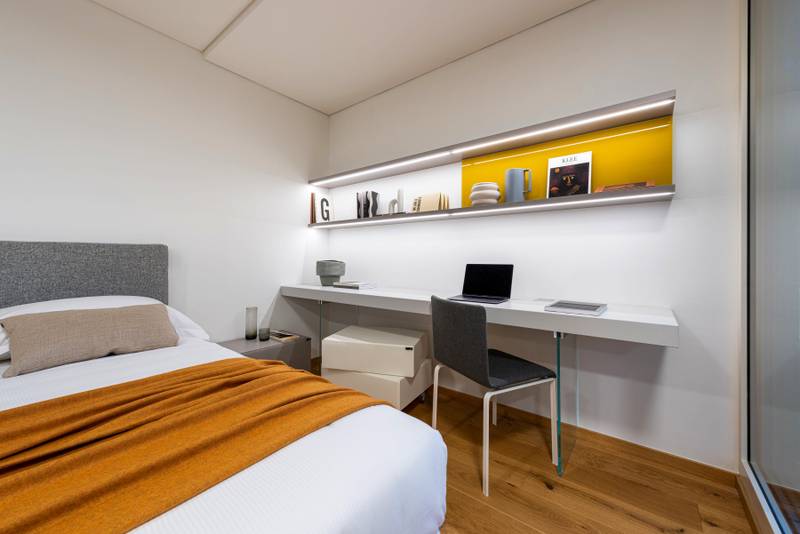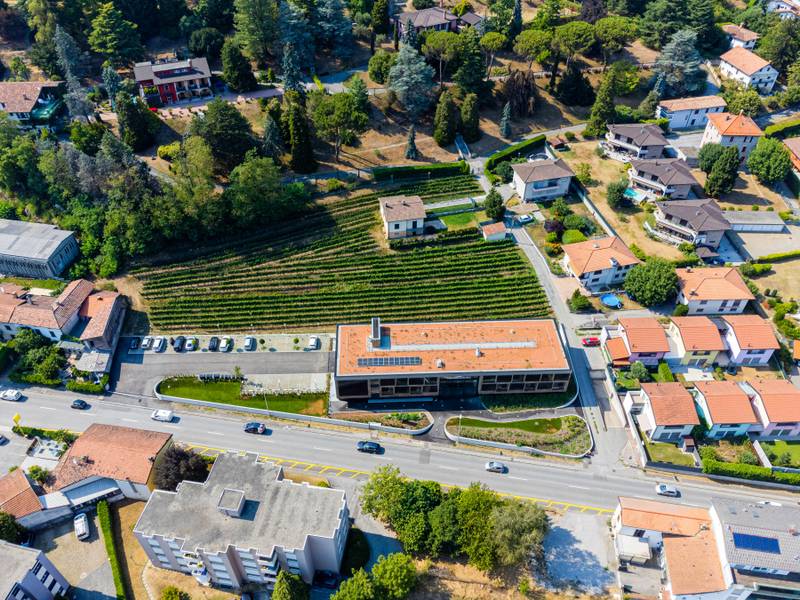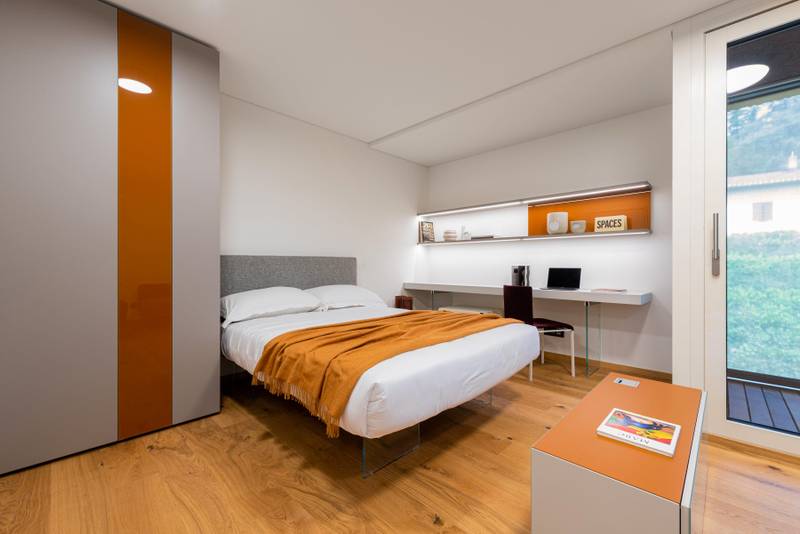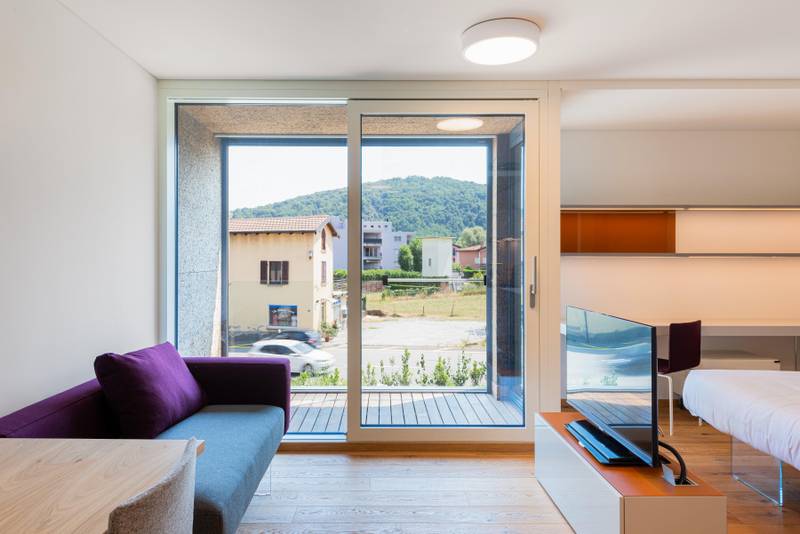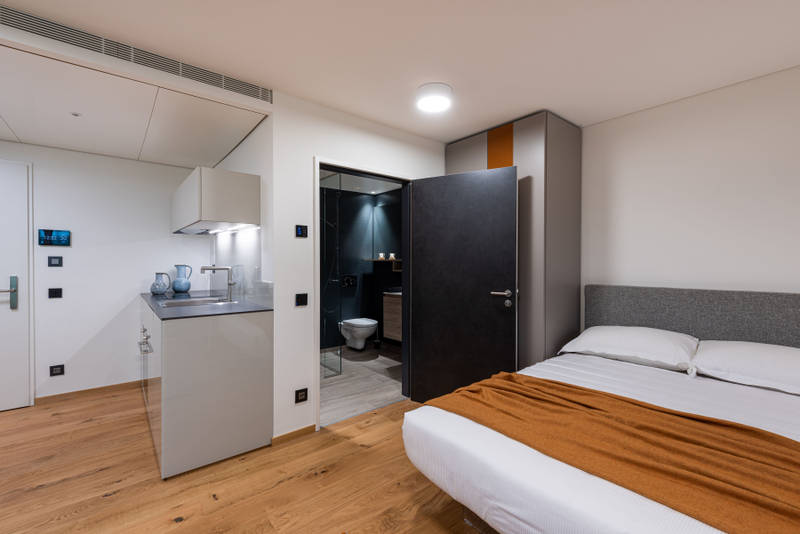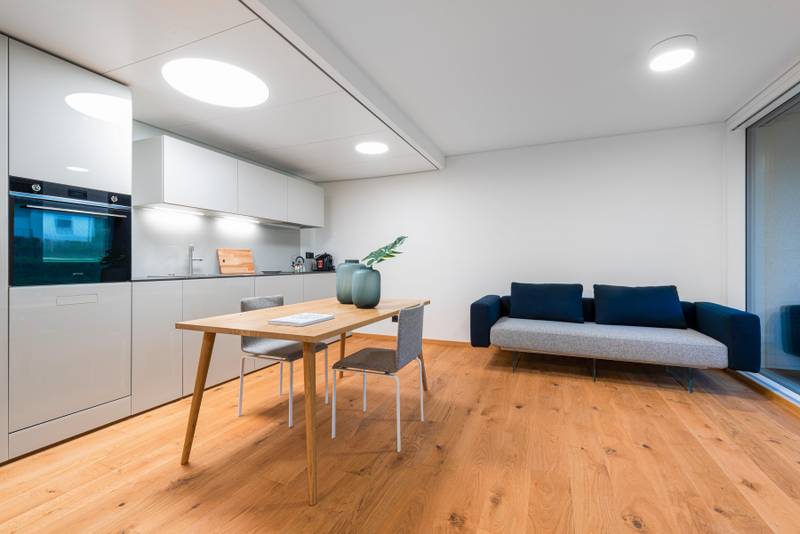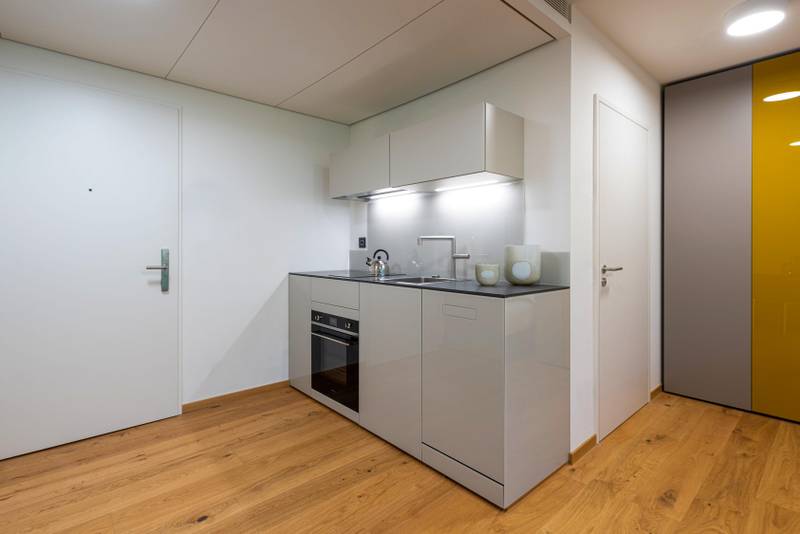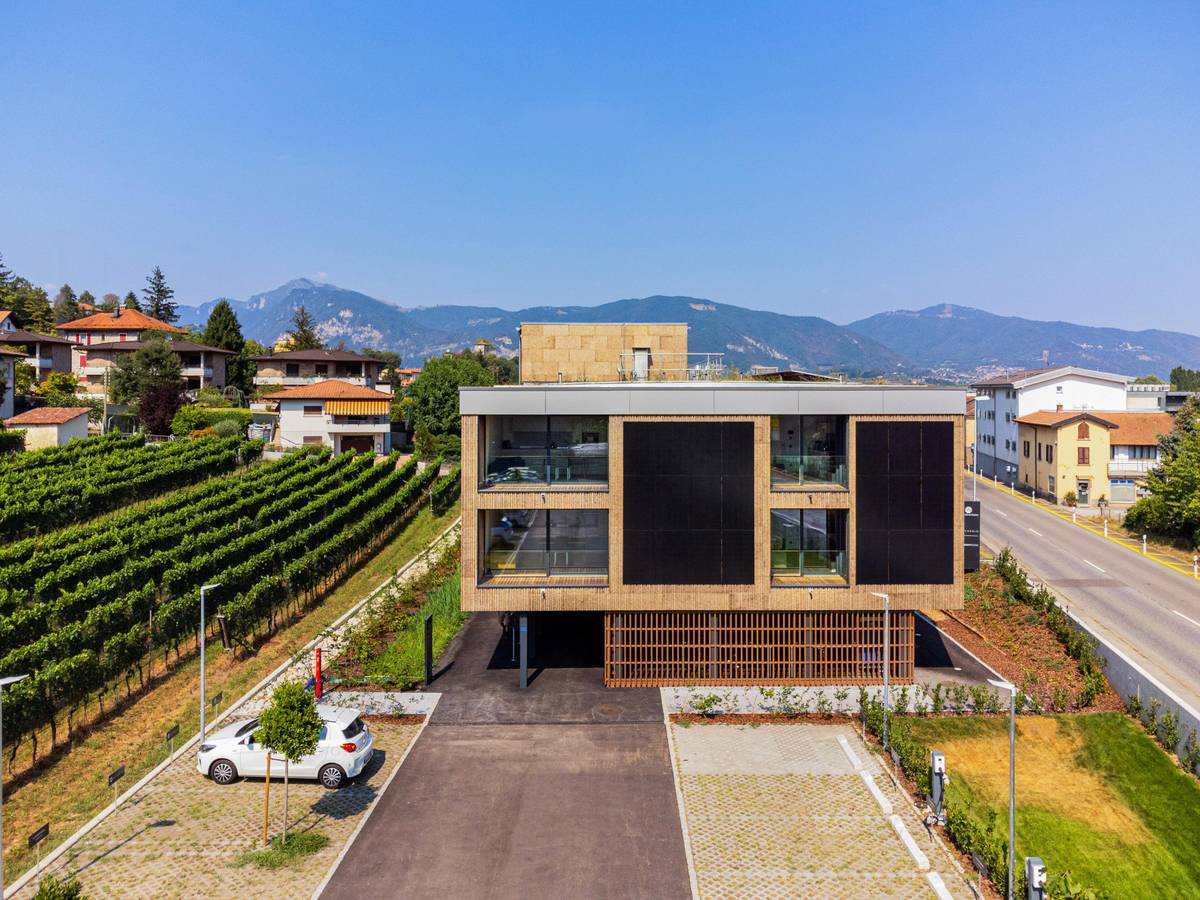 The building is designed to combine flexible, eco-sustainable living with the natural and cultural surroundings of its host town. Stabio is well-connected to the railway and motorway networks, making it the ideal destination for those coming to work with companies based around Mendrisio and Lugano, and for their customers and suppliers. Each and every decision made when constructing these spaces is in line with the objectives of the new Swiss Sustainability Standard: from reducing the embodied energy produced during construction to choosing the tech used for managing the building, as well as covering energy efficiency and renewable energy production, and even planting vegetation that protects the delicate balance of the ecosystem.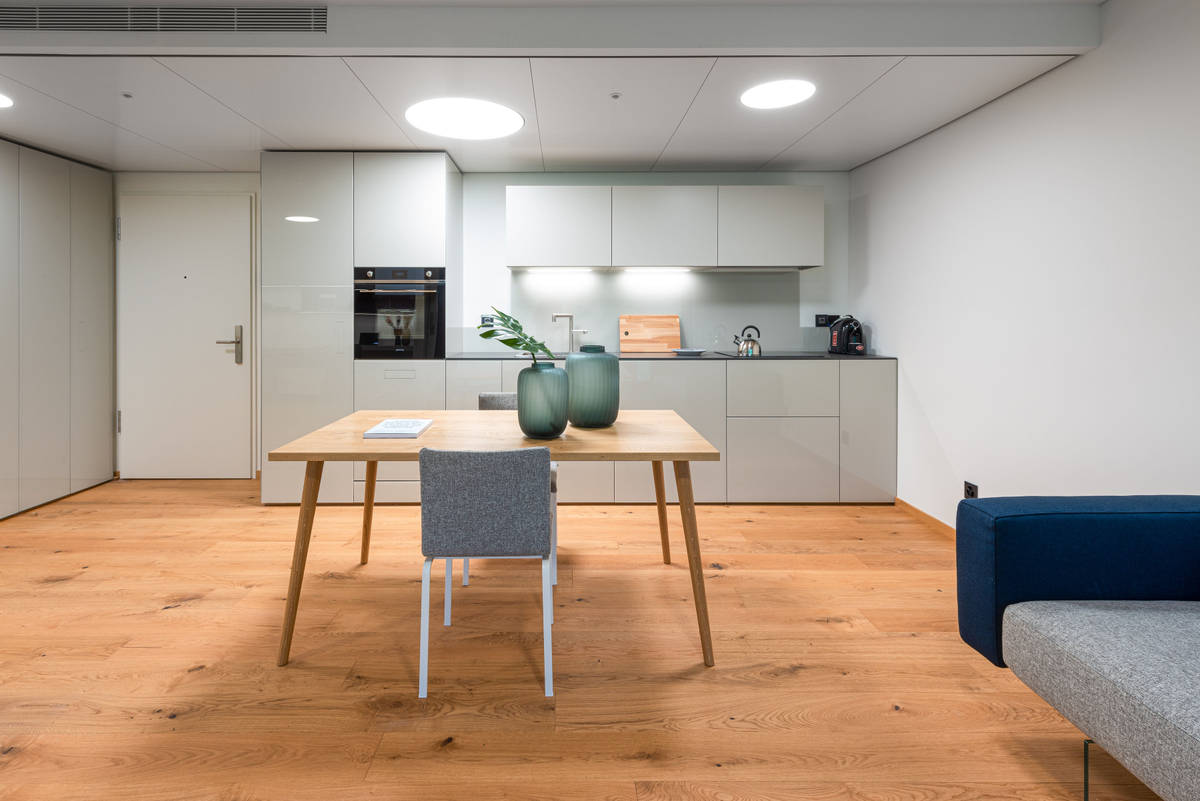 Lo Scudo di Stabio is home to spaces designed and furnished according to a functional, contemporary design philosophy. This means products designed to make you feel at home, using environmentally friendly processes and materials to guarantee the highest standards of quality. Kitchens, bookcases and made-to-measure wardrobes give these private apartments their character, with a rich selection of finishes to match the individual furnishings. The tables, storage units and floating sofas on tempered glass supports feel light and airy, and set the tone for the building's spacious and informal communal areas.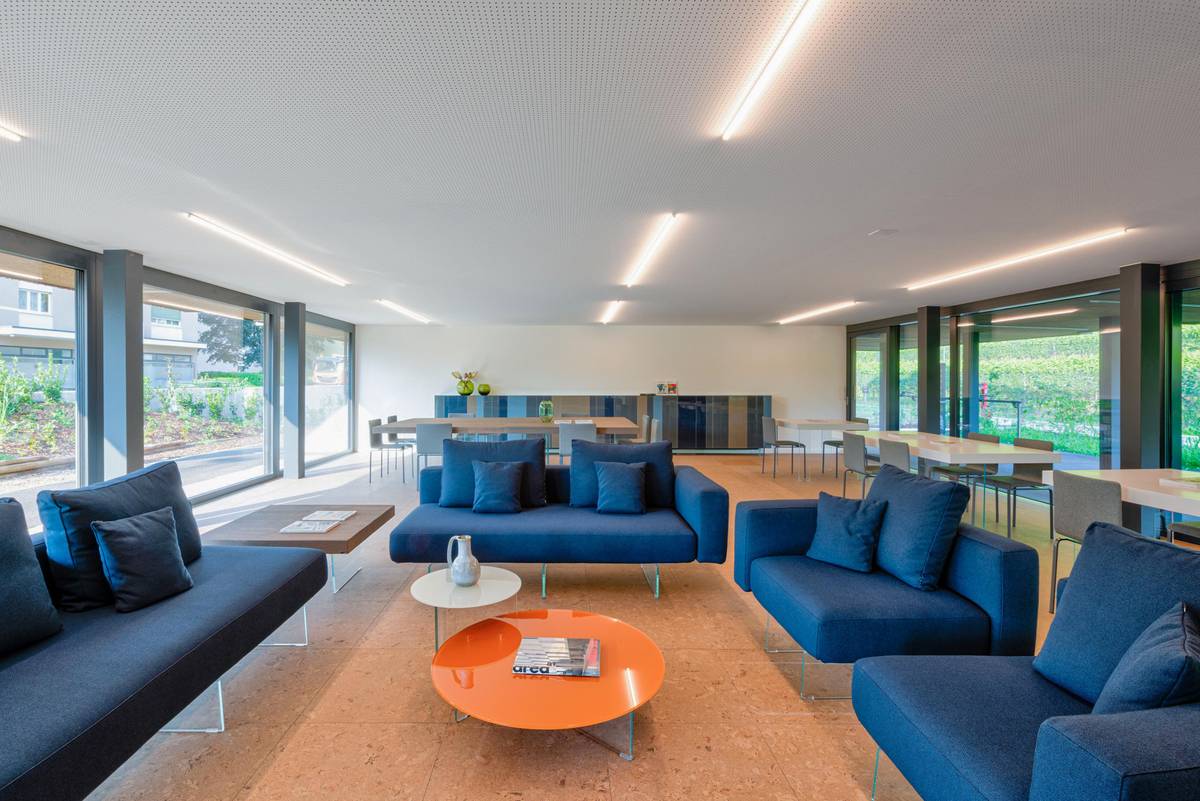 Lo Scudo di Stabio is an innovative residential project, offering a comprehensive, sustainability-focused design both in terms of the building's technical spec but also its interiors. It creates a sense of pleasure and enjoyment as part of a living experience that leaves no stone unturned, with attention to every detail, offering the very highest quality and stunning interior features.
How can we help you ?
Request information