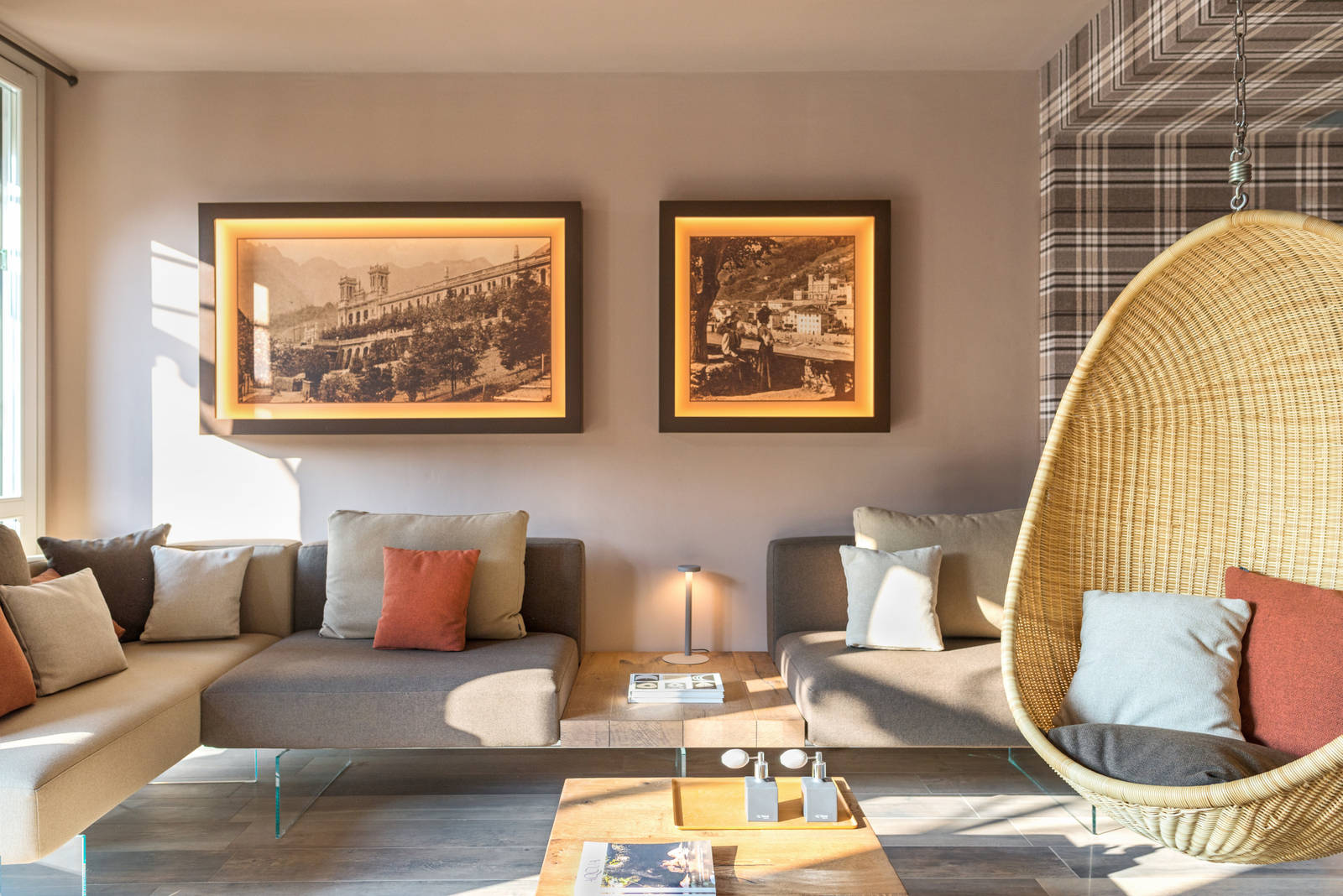 San Pellegrino Terme @QC Room San Pellegrino
QC Terme Spas and Resorts, one of Italy's most innovative names in the wellness sector, has renewed its partnership with LAGO Design. LAGO's iconic furniture features at the new QC Room San Pellegrino, in the heart of the picturesque Val Brembana, and just a stone's throw away from the QC Room wellness centre. Guests enjoy an unforgettable, hi-tech stay, immersed in natural beauty. From the online booking process to the hotel check-in and check-out kiosks, everything has been designed to make guests feel at ease and at home in the hotel space. "Escape the ordinary": this is what we want to achieve with this innovative hotel concept for the clued-up contemporary traveler, seeking wellbeing and beauty in the hotel furnishing and design details, as well as hi-tech features and functions.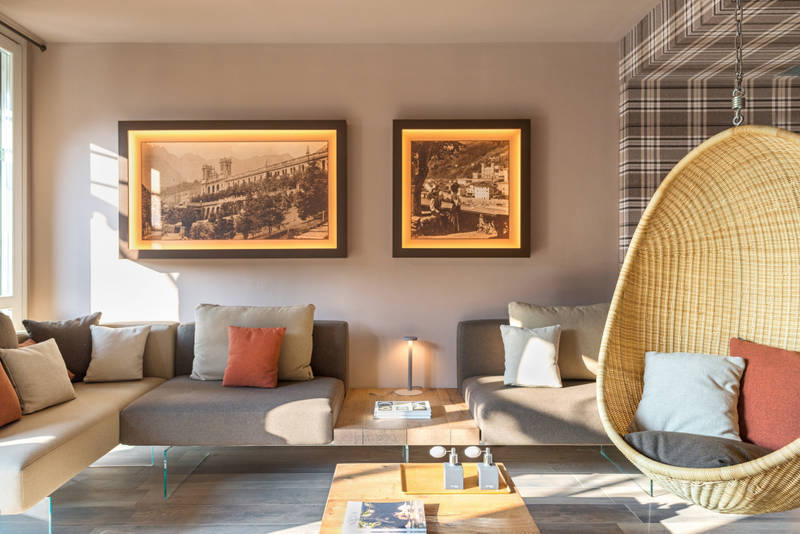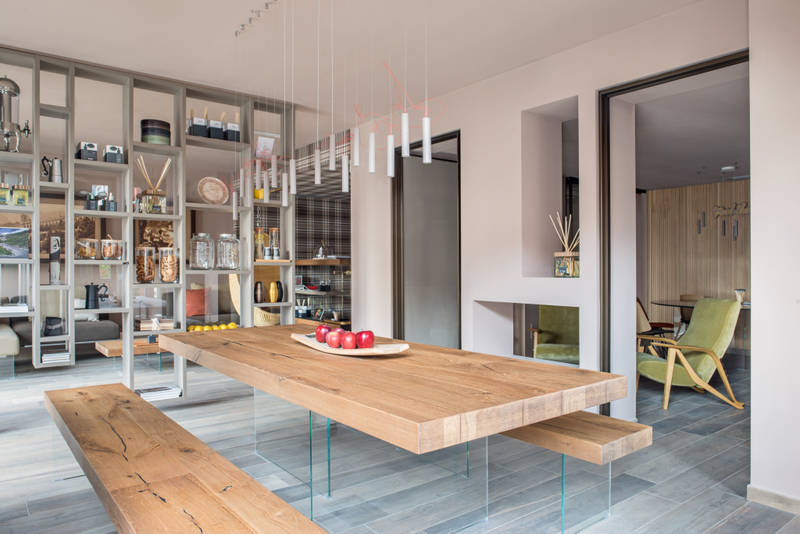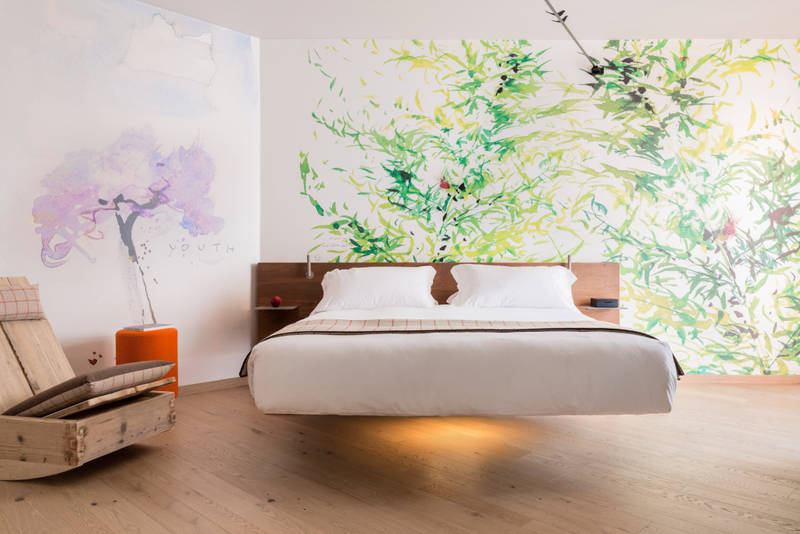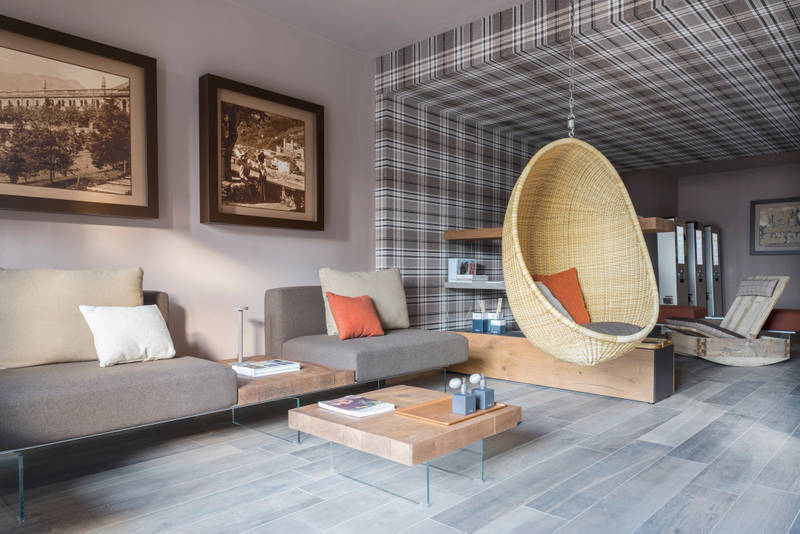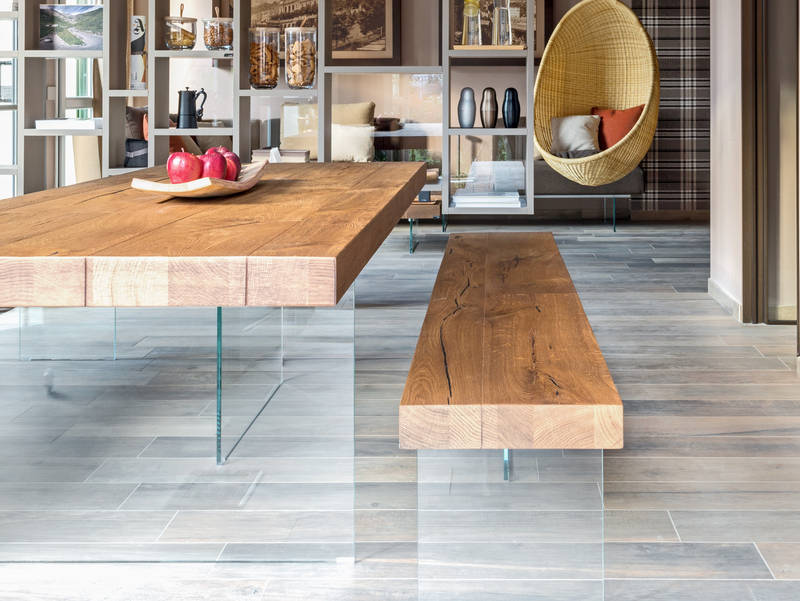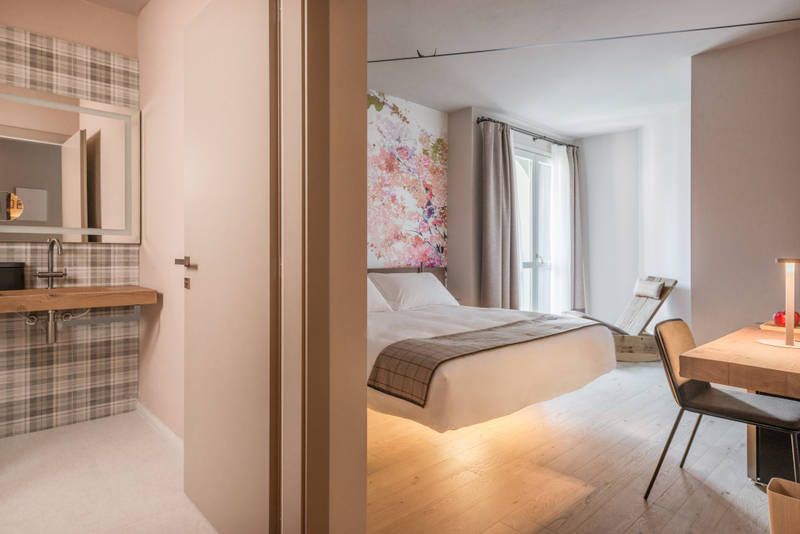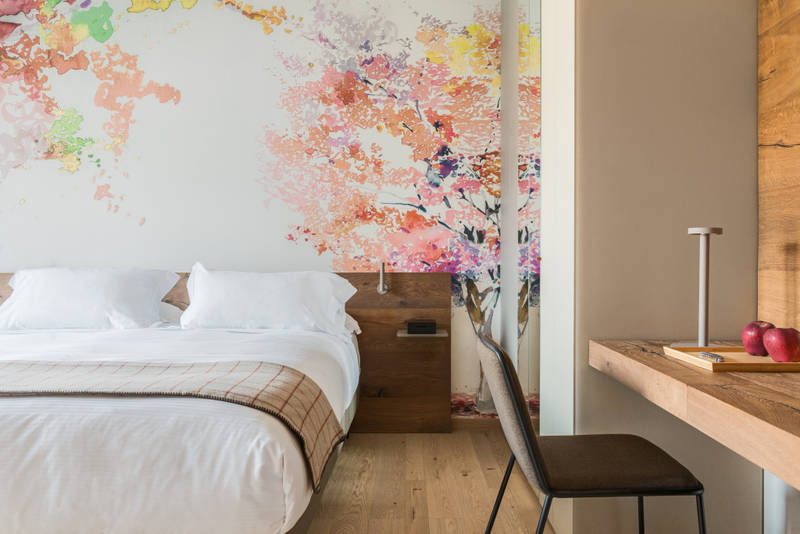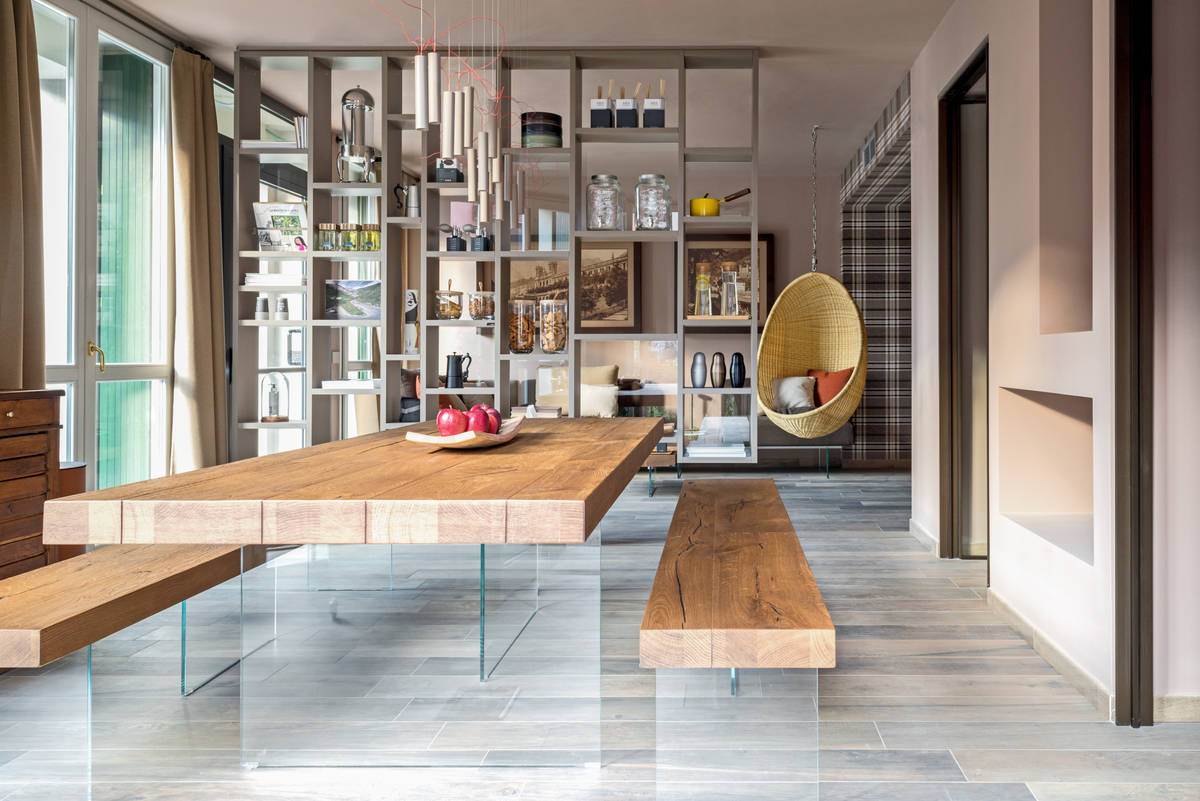 The hotel entrance is warm and inviting, featuring bright materials and natural colours. Guests can soak up the surrounding nature while relaxing on the innovative Air sofa. Lightweight, transparent features dominate the furniture in the communal chillout areas with wooden tables, bookcases and benches. The tempered glass supports create a lighter-than-air effect in the room, guaranteed to wow guests. The architectural centrepiece is the Weightless 30 mm bookcase. Suspended from the ceiling, it divides the area into intimate spaces, playing with full and empty intervals to create interest. It also lets the light filter through freely. Tucked away behind the bookcase columns is one of LAGO's most iconic and innovative products, and a real design treasure: the large Air table. Its Wildwood top creates the perfect link between this luxury setting and the local area.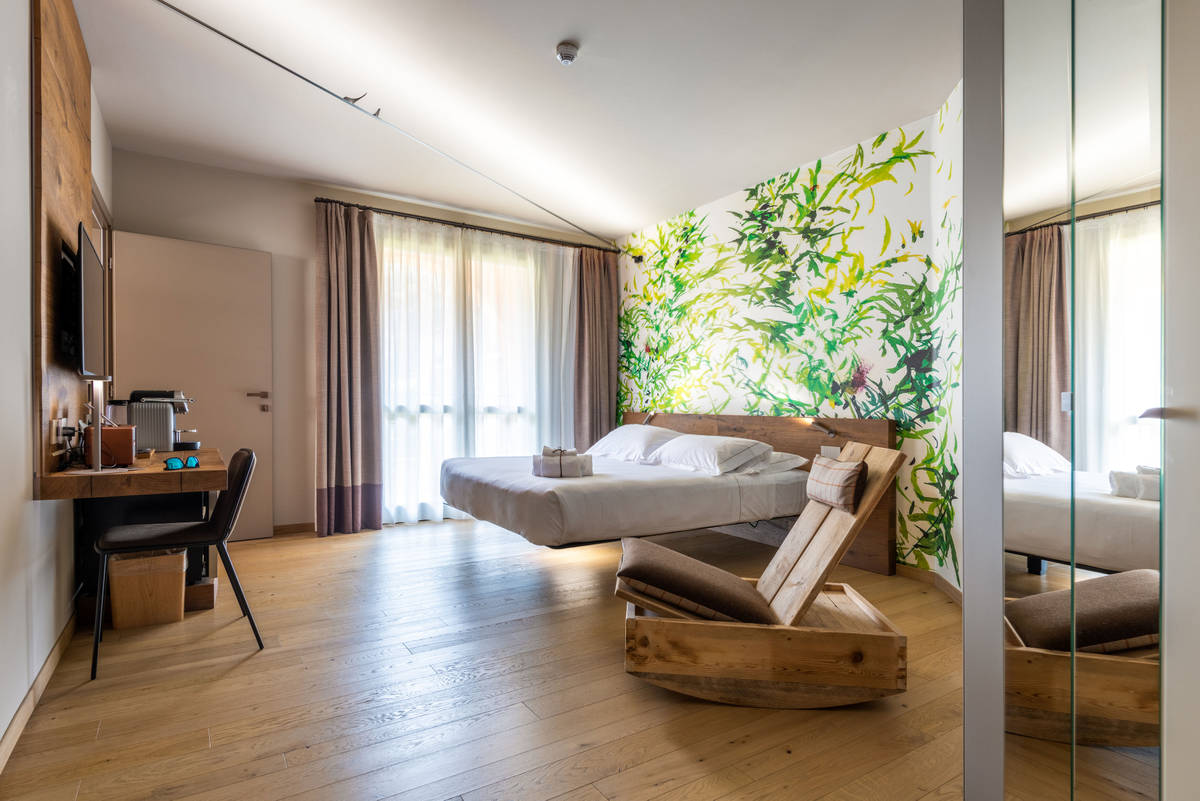 In tune with the communal areas, the room interiors are also centred around timeless elegance, offering a sleek, modern design. Experience the excitement of sleeping on a floating bed with Fluttua, the first of its kind in the world. Offered in every room, this gravity-defying bed is accompanied by a desk in warm Wildwood and the innovative Depth washbasin. The vivid reflections of the glass N.O.W. wardrobe doors also permeate the room. QC Room San Pellegrino offers a unique hotel setting, nestled among nature and dressed in hi-tech design. It is the ideal place to recharge your batteries and make some time for you, away from the hustle and bustle of everyday life.
How can we help you ?
Request information