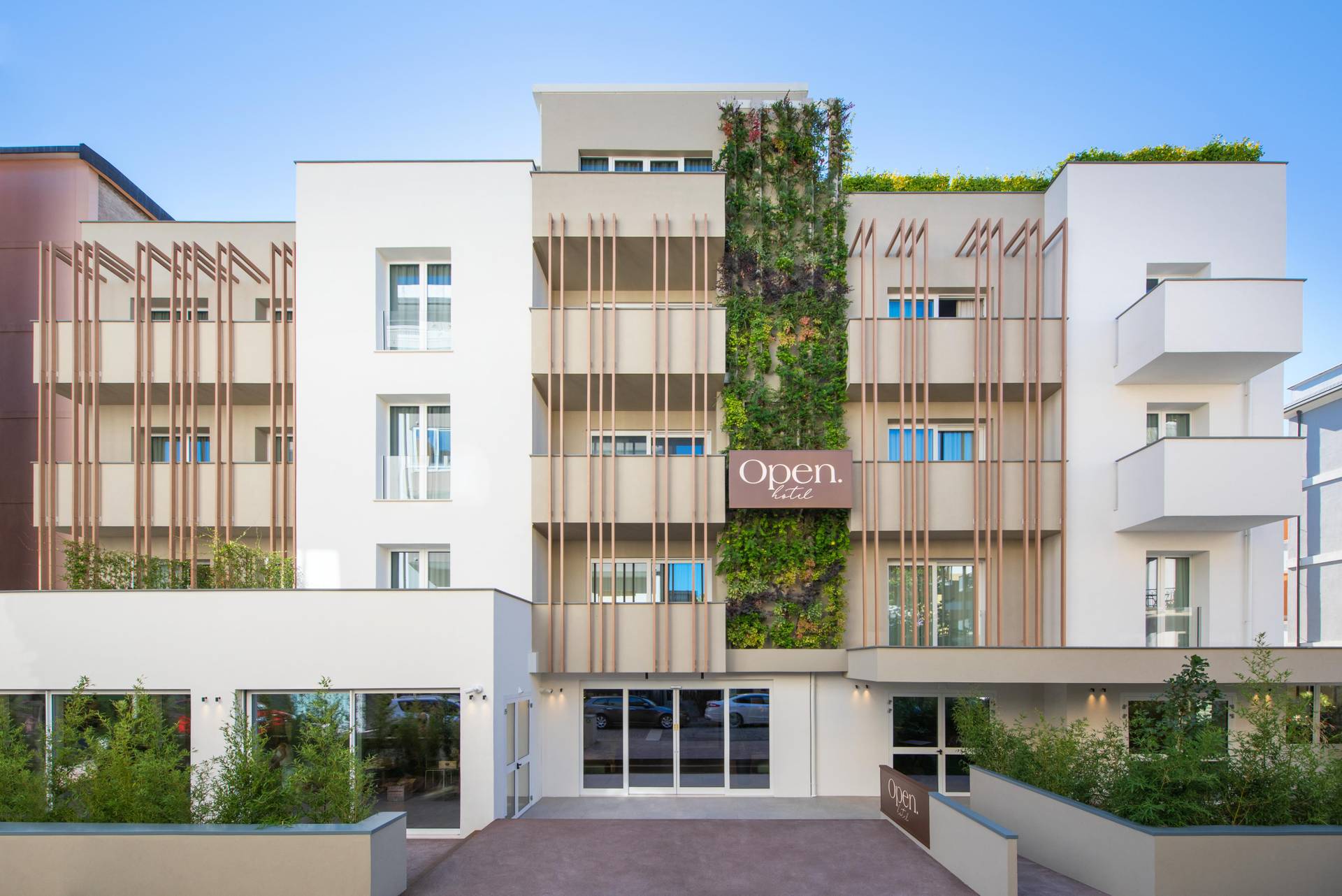 Rimini @Open. Hotel Rimini
Rimini is the perfect location for the new Open. Hotel. This elegant design hotel is based right in the centre of Rimini's distinctive ecosystem made up of beach, sea and bustling Romagna-coast nightlife. The hotel is spread over four levels and has 36 rooms. This includes 3 suites with a wellness area and balcony boasting panoramic views. The hotel also offers spacious communal areas. The whole building has been fully furnished by design studio Contract Lab, a collaborative partnership between LAGO and MAD051. The advantage of having one single partner is that the project is led and fully co-ordinated by the same team, ensuring the client's requirements are understood and met in the best possible way. Contract Lab's support was central to defining the hotel's overall identity, supplying materials that offer the very highest technical performance and a selection of furniture and furnishings to cater to every practical need, always with guests in mind. The interiors are best described as offering designer furniture and furnishings with contemporary lines and aesthetic finishes targeting luxury comfort. Each space is home to elegant designs featuring accented shapes and patterns.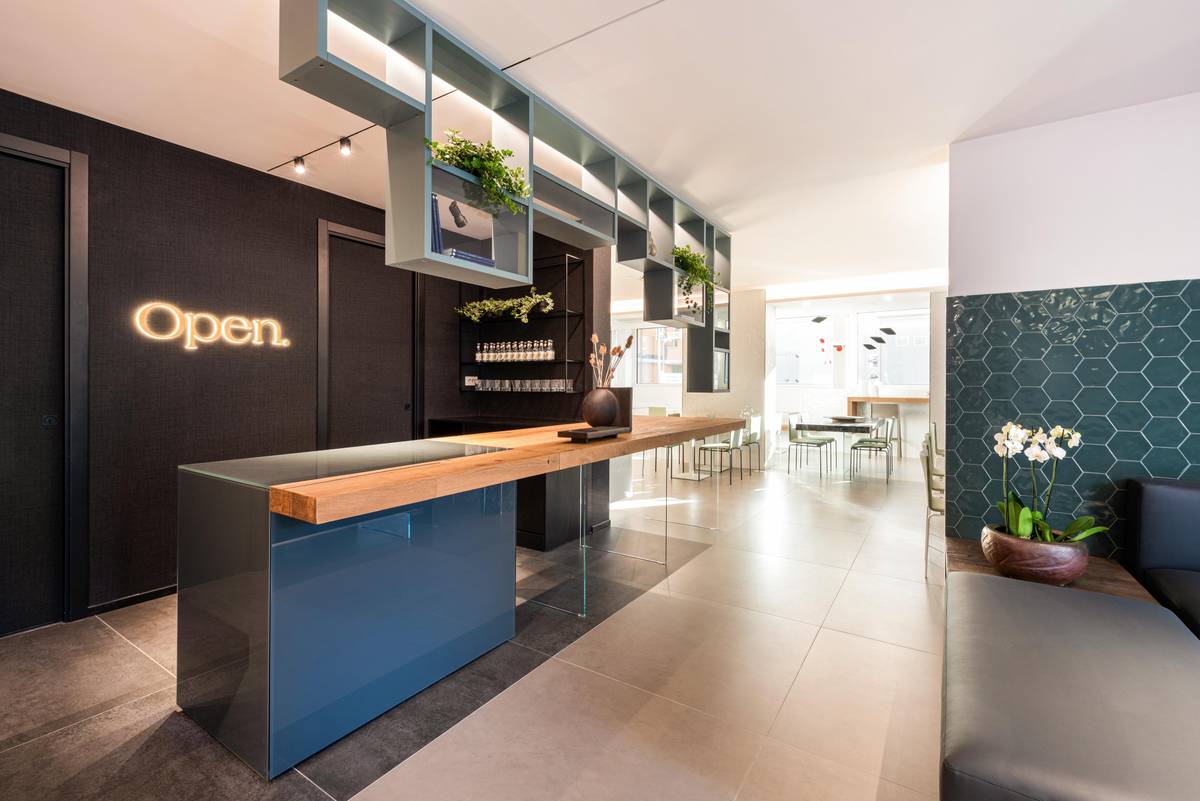 The hotel lobby can be found on the ground floor and is the focal point and main area of activity for guests at the hotel. That's why, during the design stage, this space required a special, distinctive touch: a hundred-year-old wood finish leaves its mark, connecting the textures and visuals of the reception, bar area and breakfast room, taking on a different role in each context. LAGO's modular design comes through strongly, becoming part of the hotel's architecture – examples include the modular bookcase suspended from the ceiling and seating that adapts to the large entrance space. The materials used in the co-working spaces and suites have been carefully selected by MAD051 for their quality and finish to create pristine, well-designed interiors.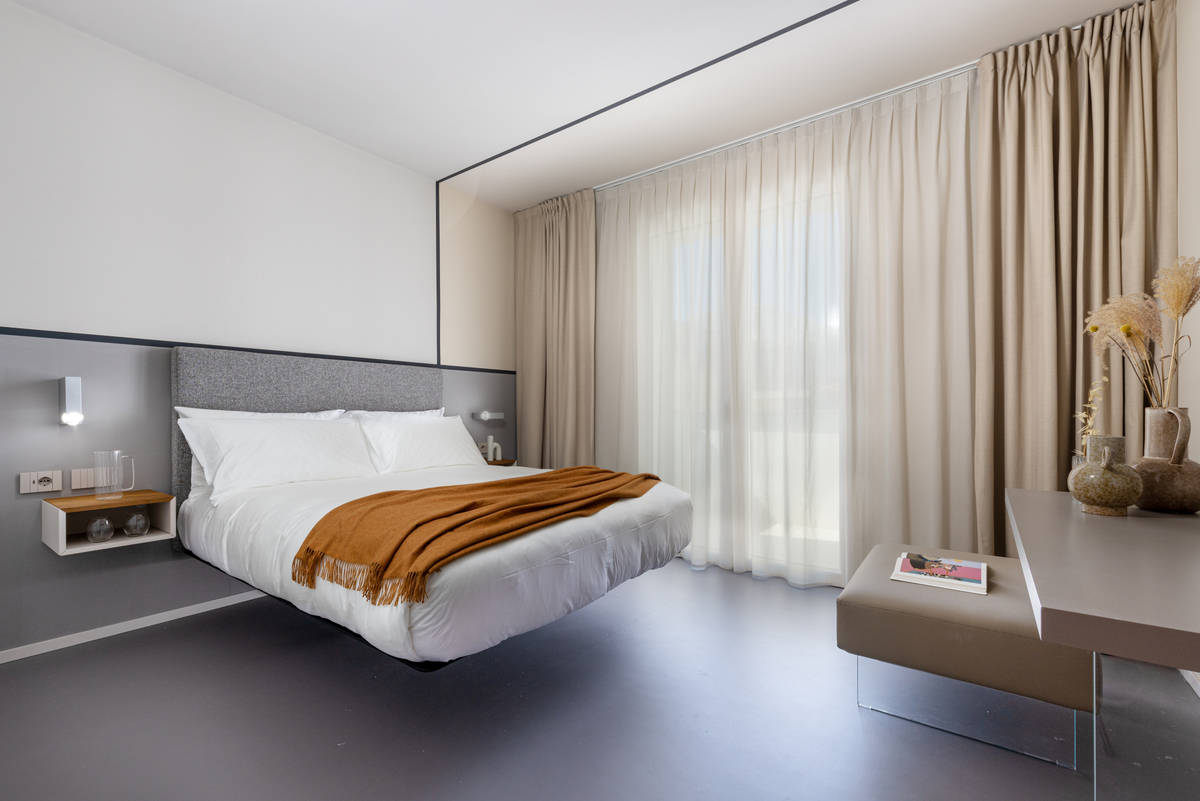 Each room has its own unique feel created through a geometric patchwork of elegant surface finishes and coverings. This unique interior project succeeds in giving the space a bold 3D vibe, combining strong elements of design with essential hospitality features. Open. Hotel was designed and supervised by Contract Lab in collaboration with Isabella Matteini. The design hotel features furniture by LAGO and interiors by MAD051 to offer the very best hospitality and lifestyle experience in Rimini, one of Italy's most famous beach resorts.
How can we help you?
Request information