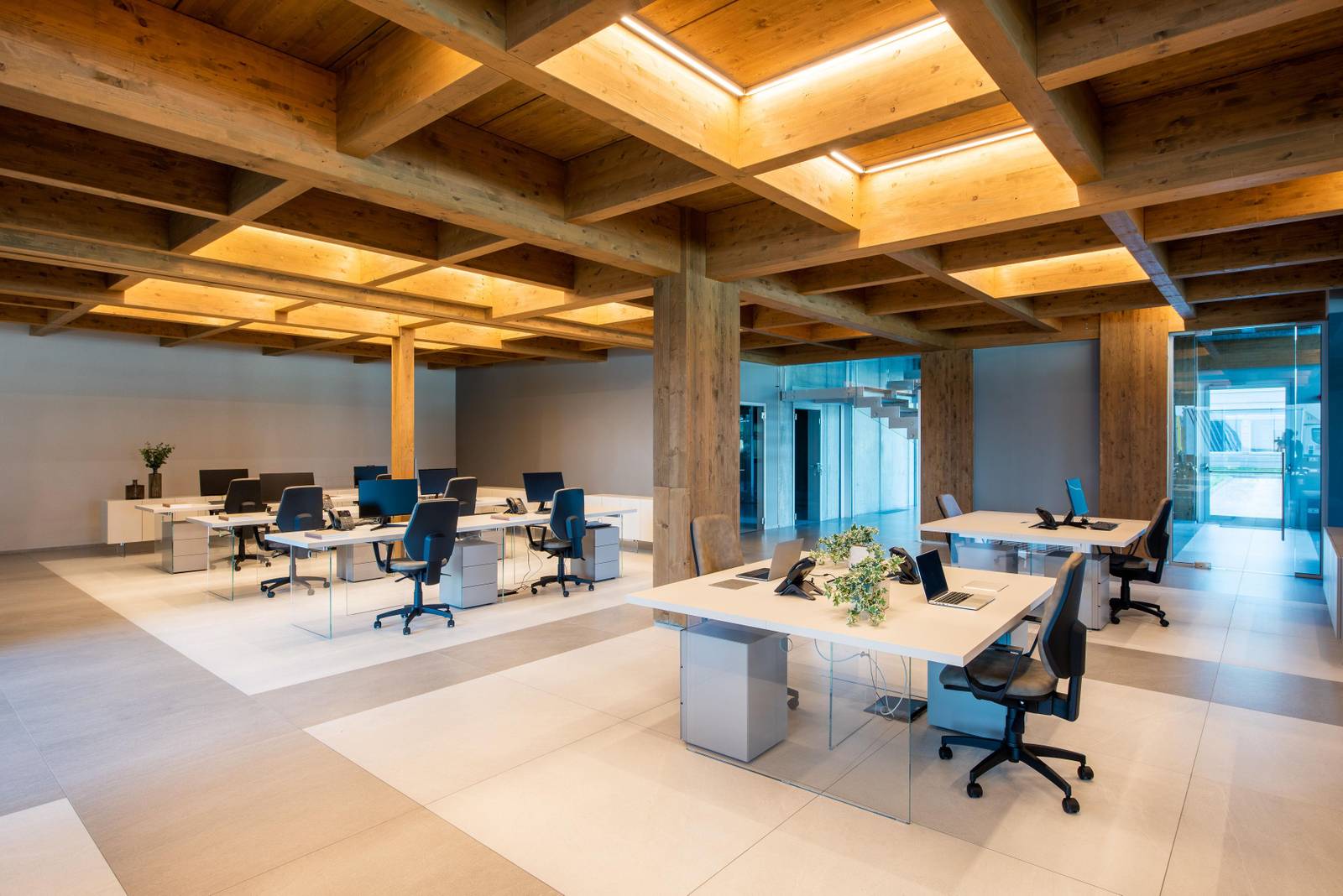 Piacenza @Colla Spa
The project requirement for the new headquarters of Colla Spa, one of the first Italian companies specialized in the production of the excellence of Grana Padano and Parmigiano Reggiano, was very specific: to define the layout of the new offices and work spaces, enhancing the identity of the company, which is linked to a strong cultural heritage and a sense of openness to new opportunities. The interior design assignment, entrusted to the Contract Lab team – the design division born from the partnership between LAGO and MAD051 Materials, first of all wanted to take into account the importance of the architectural project which can be perceived by observing the peculiarity of the ceilings: large coffers with solid wood structures, capable of giving an important connotation to the whole area.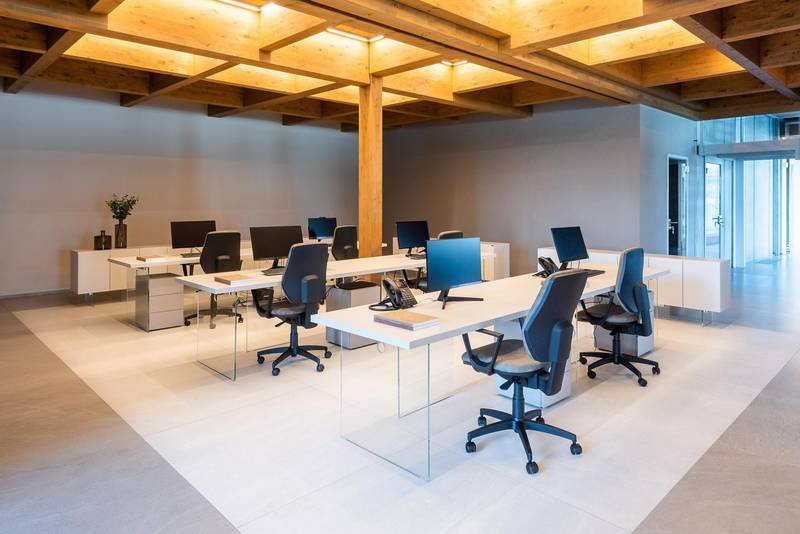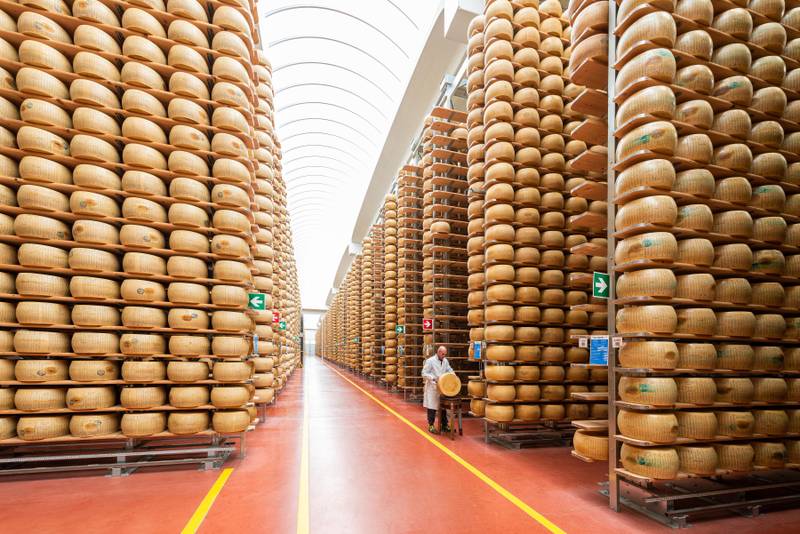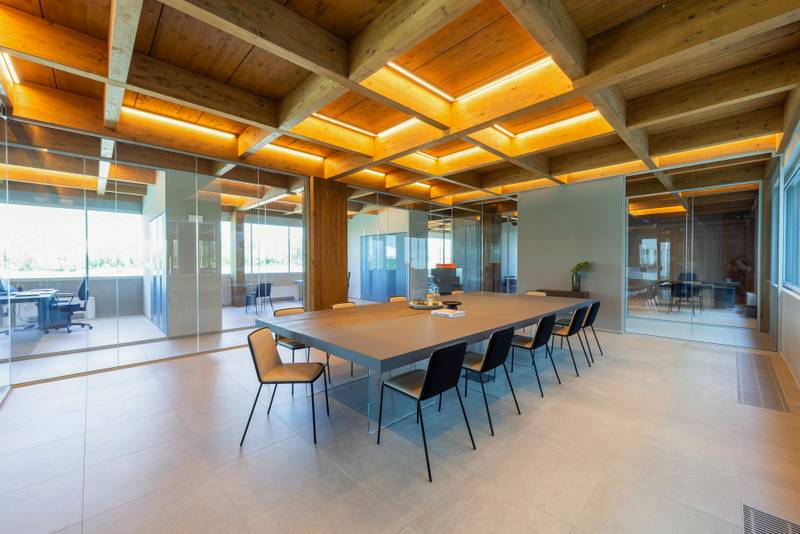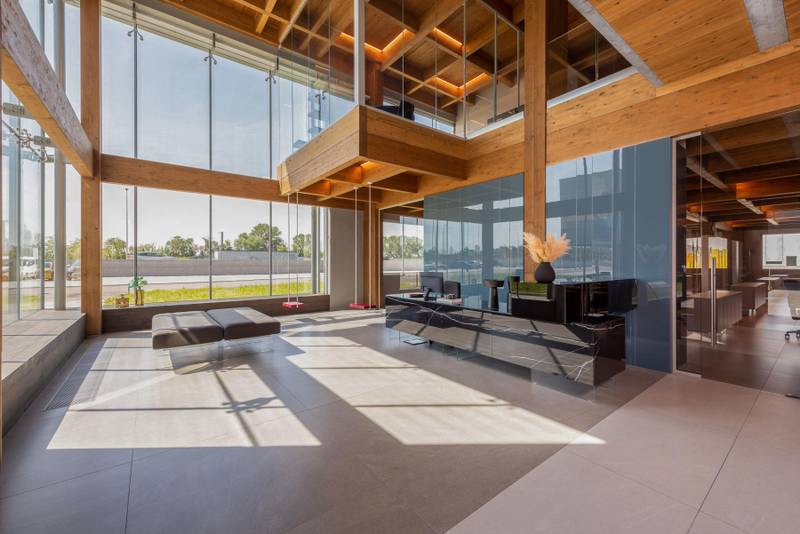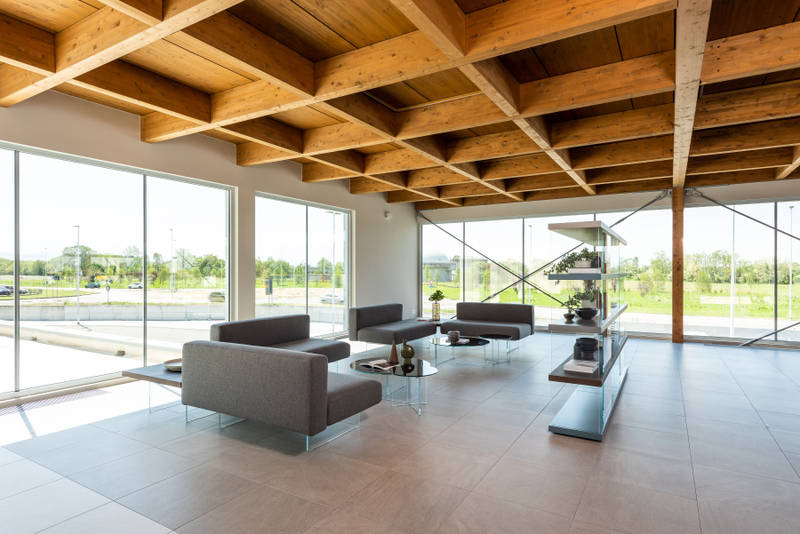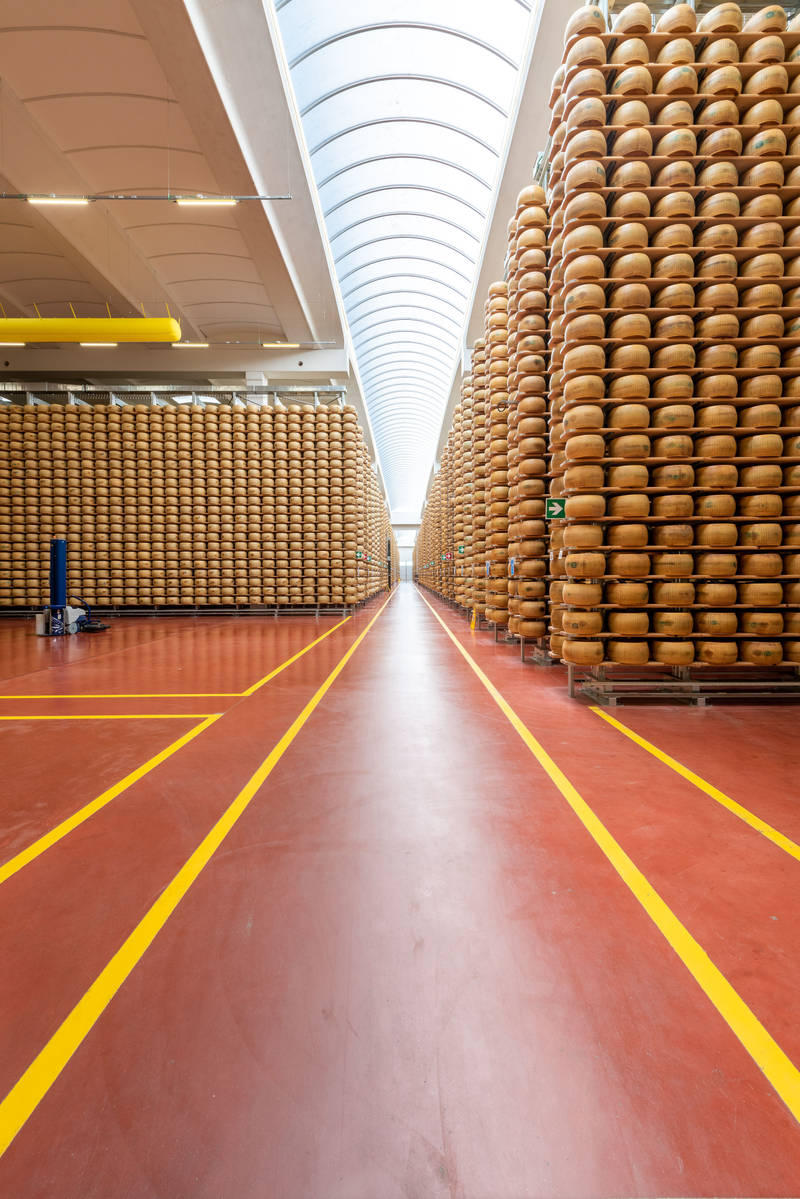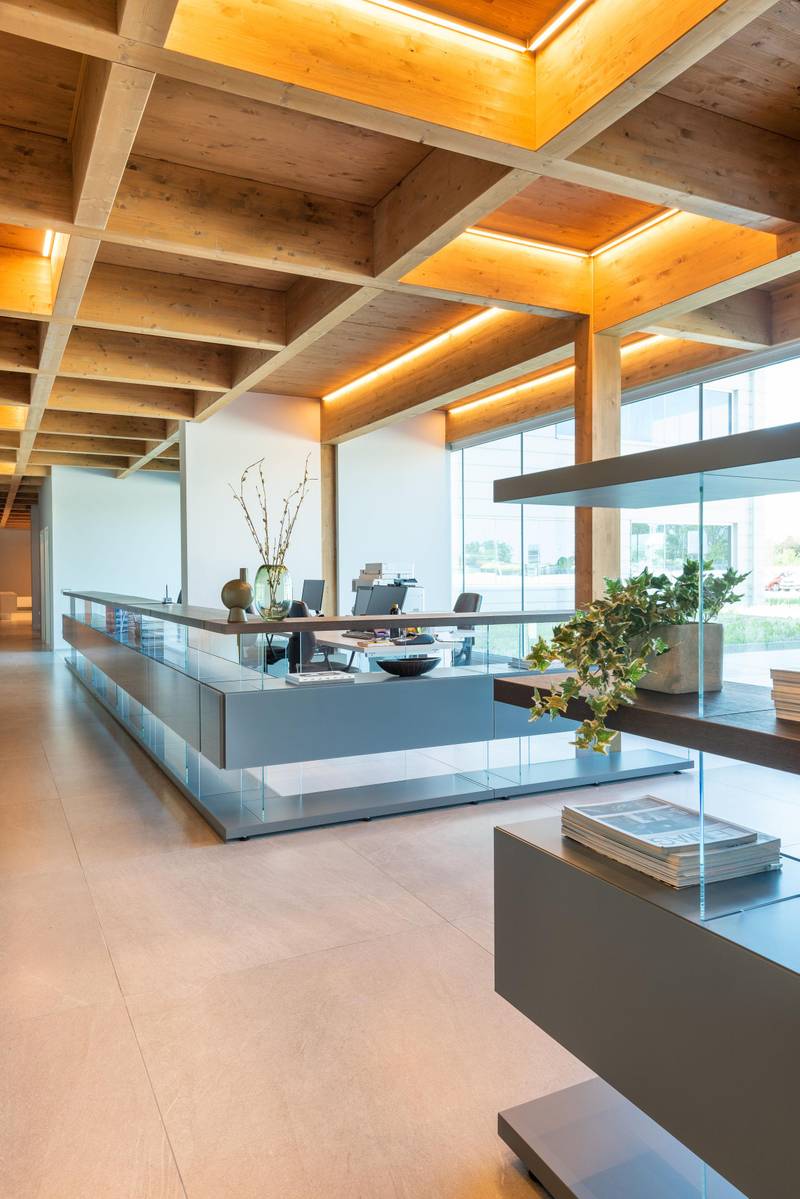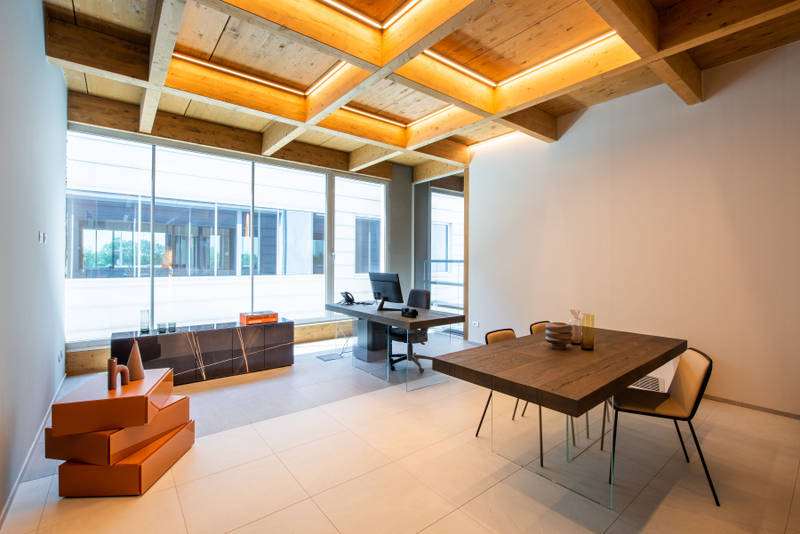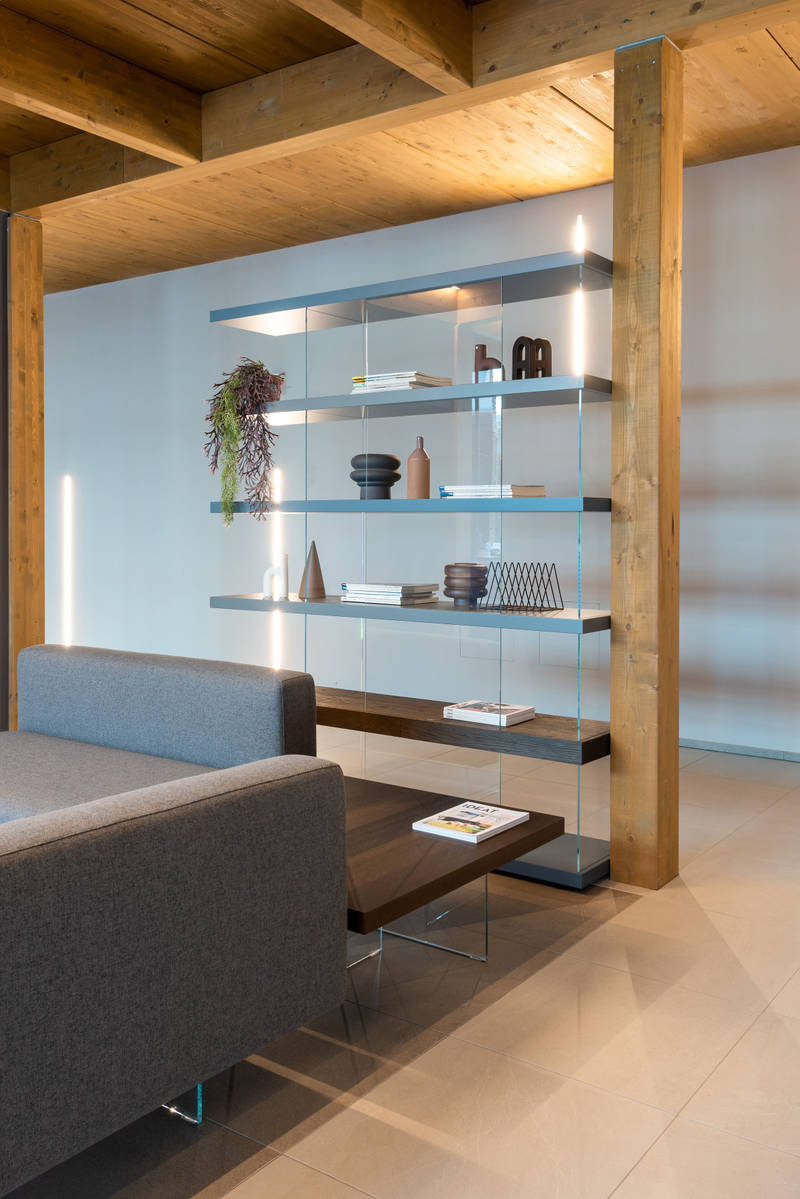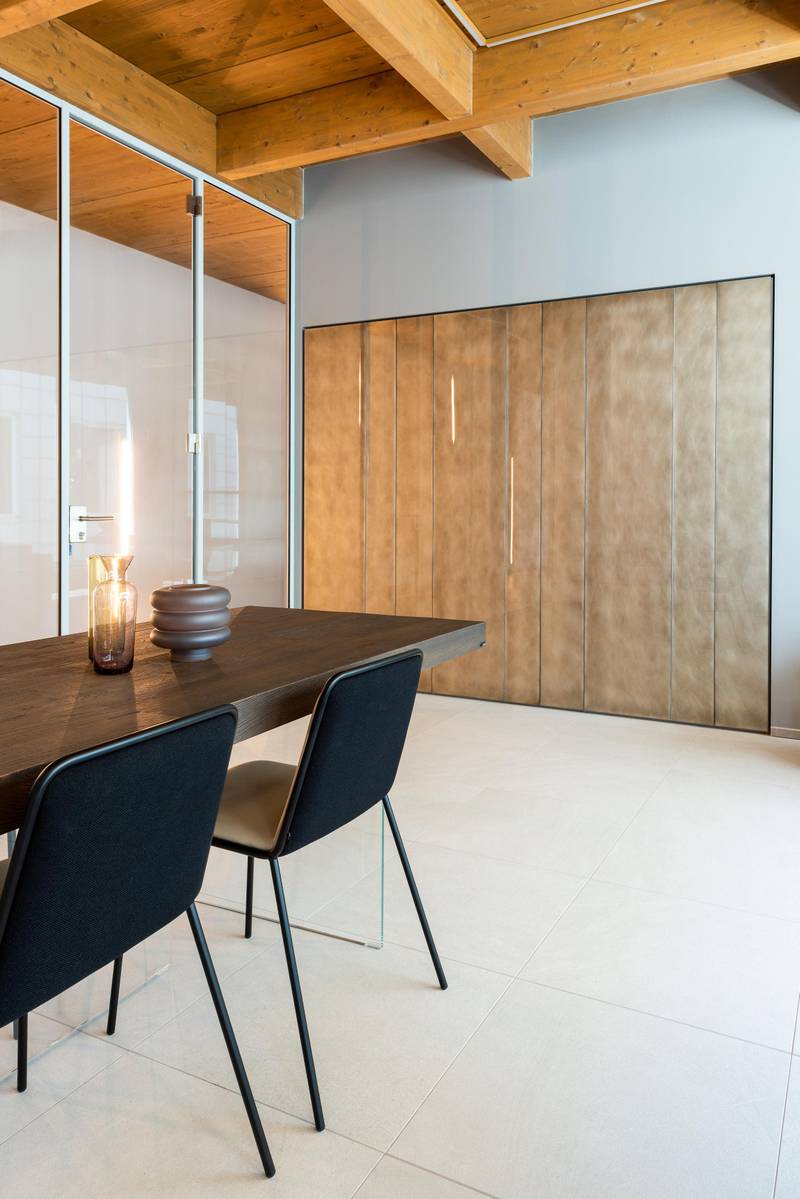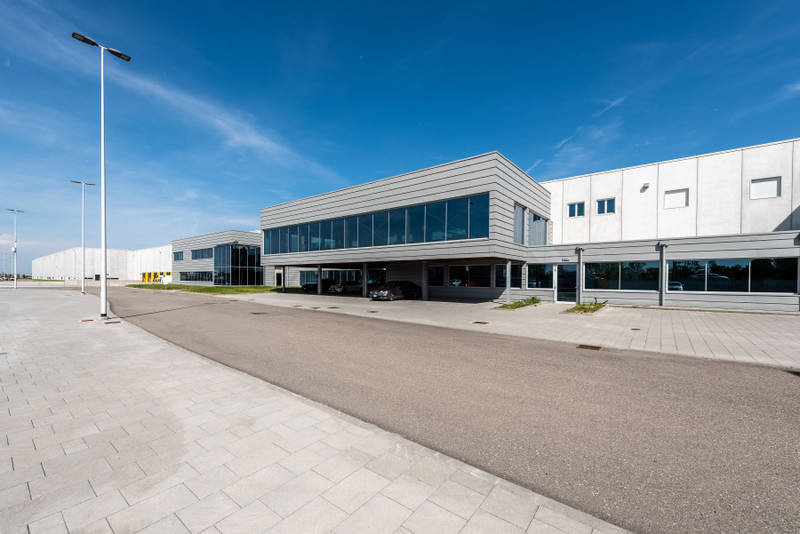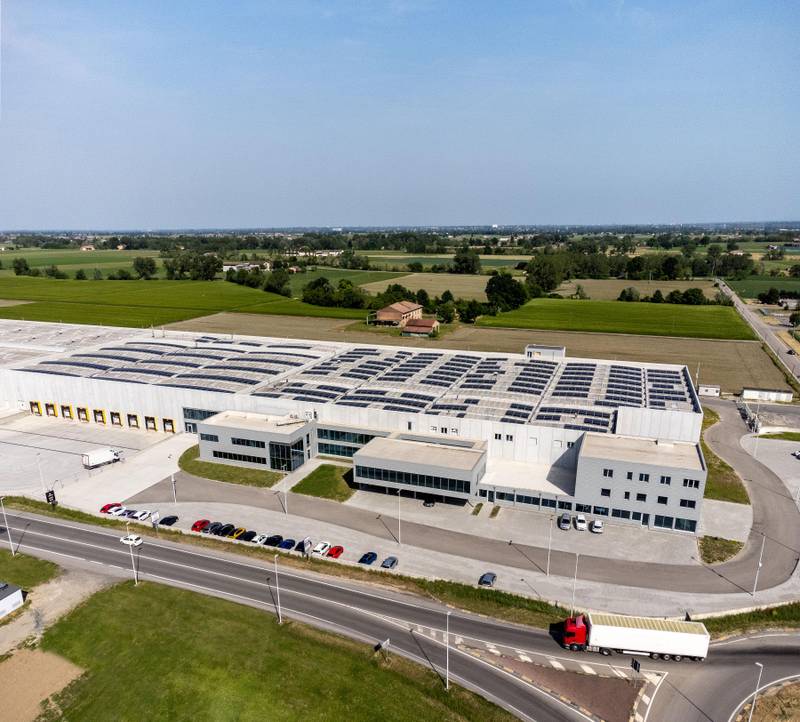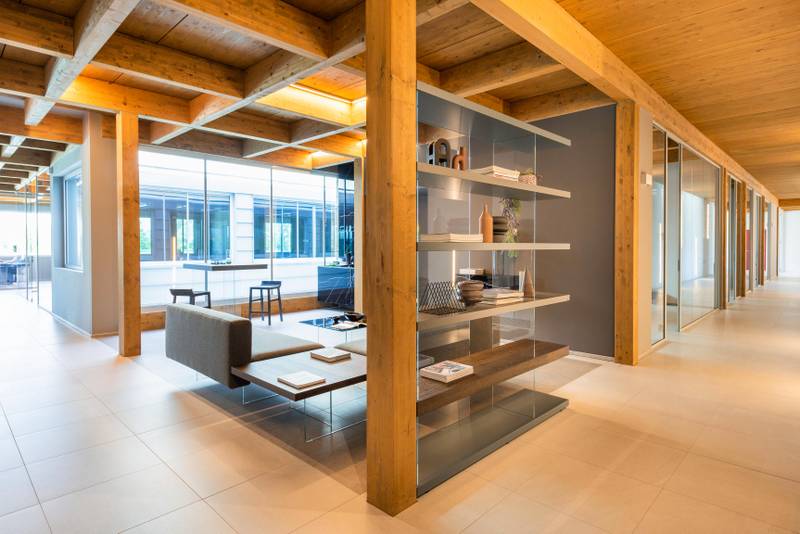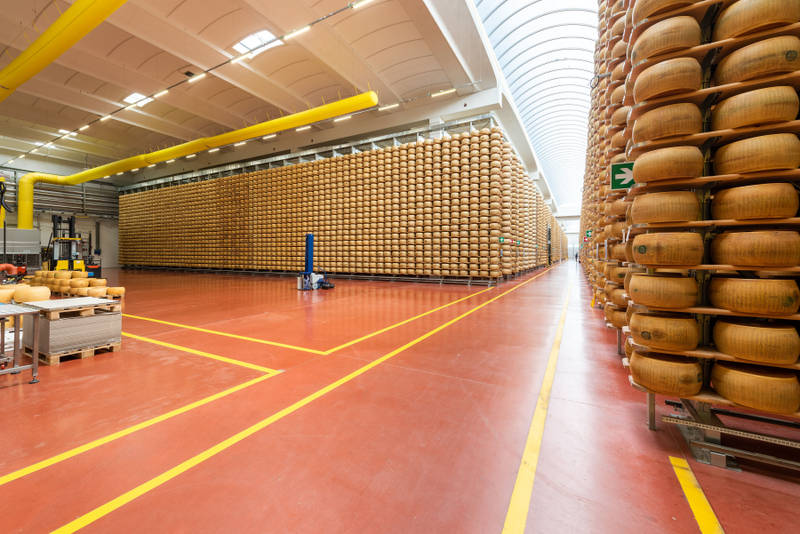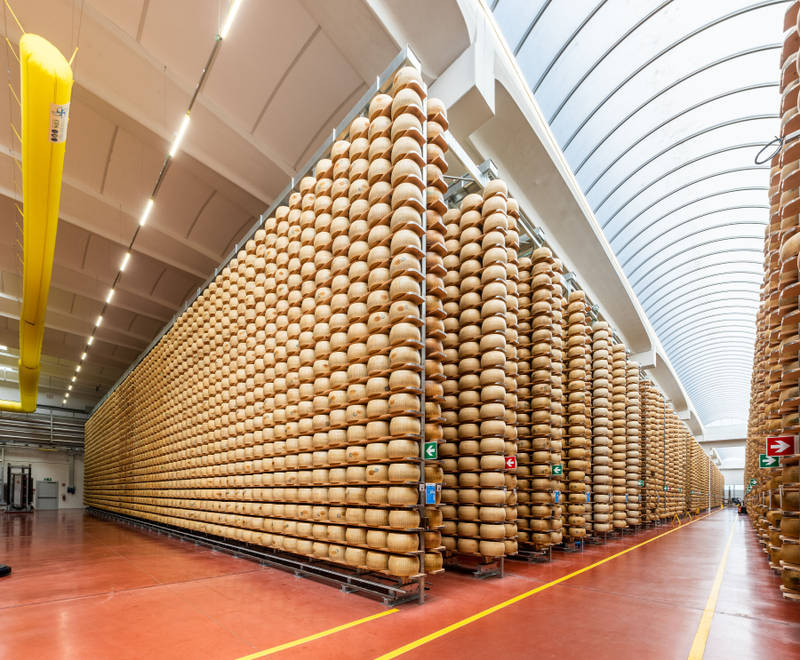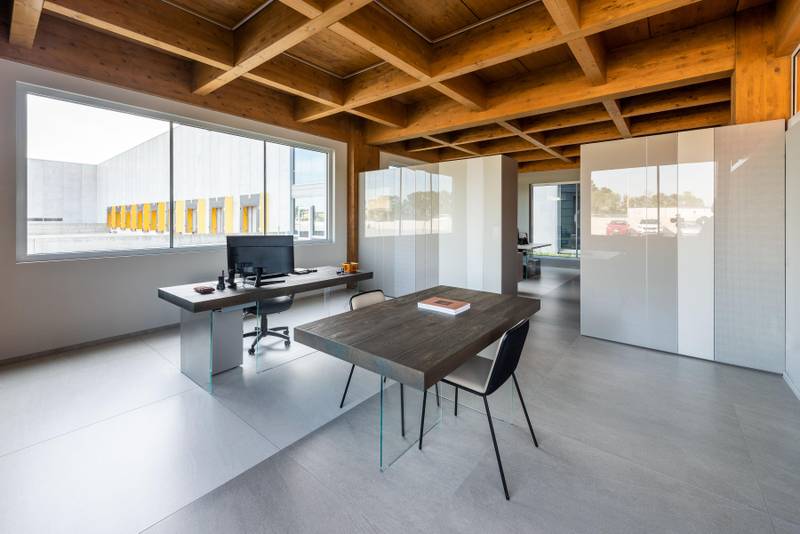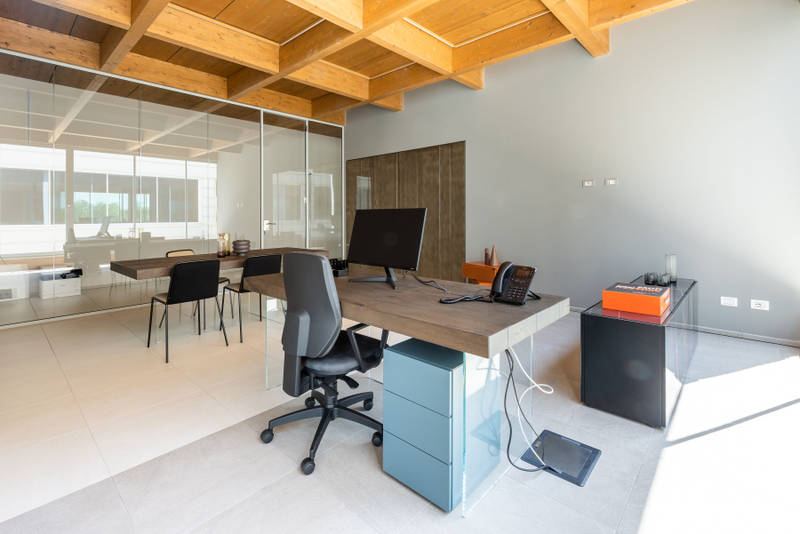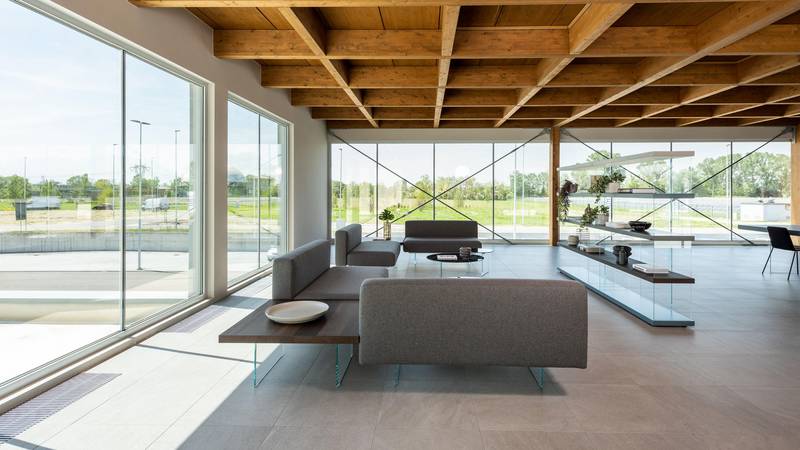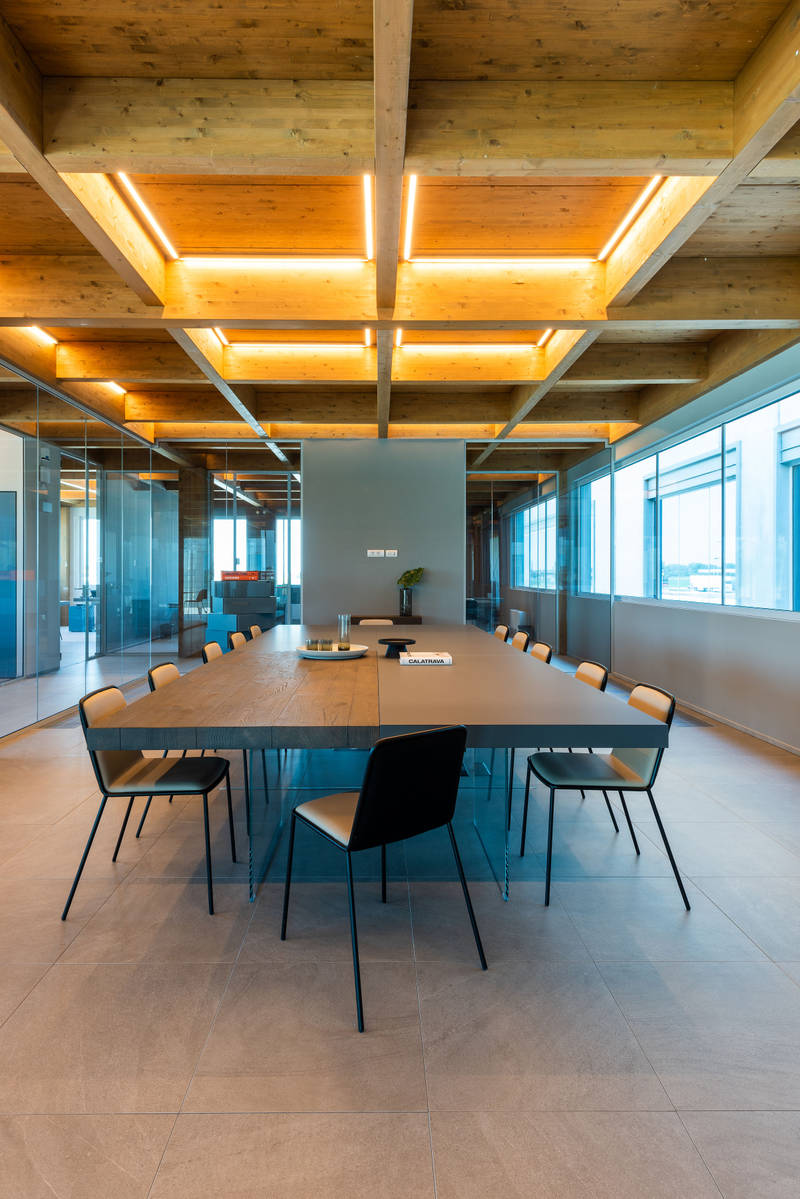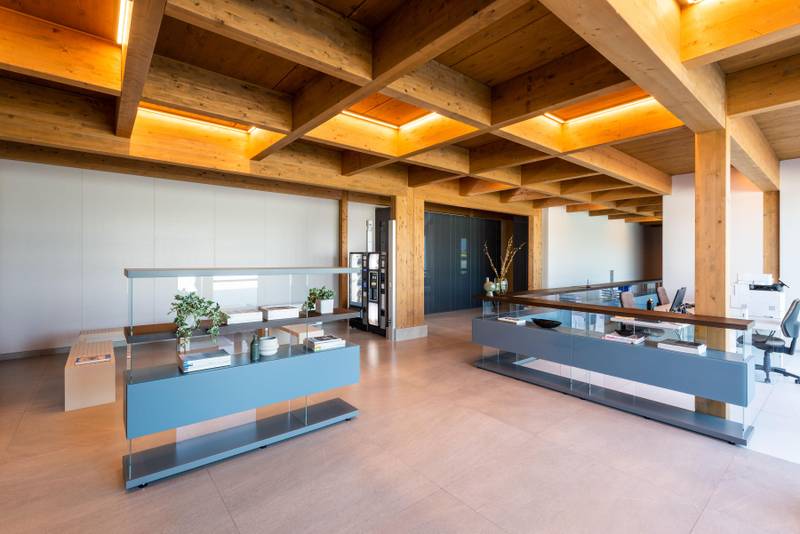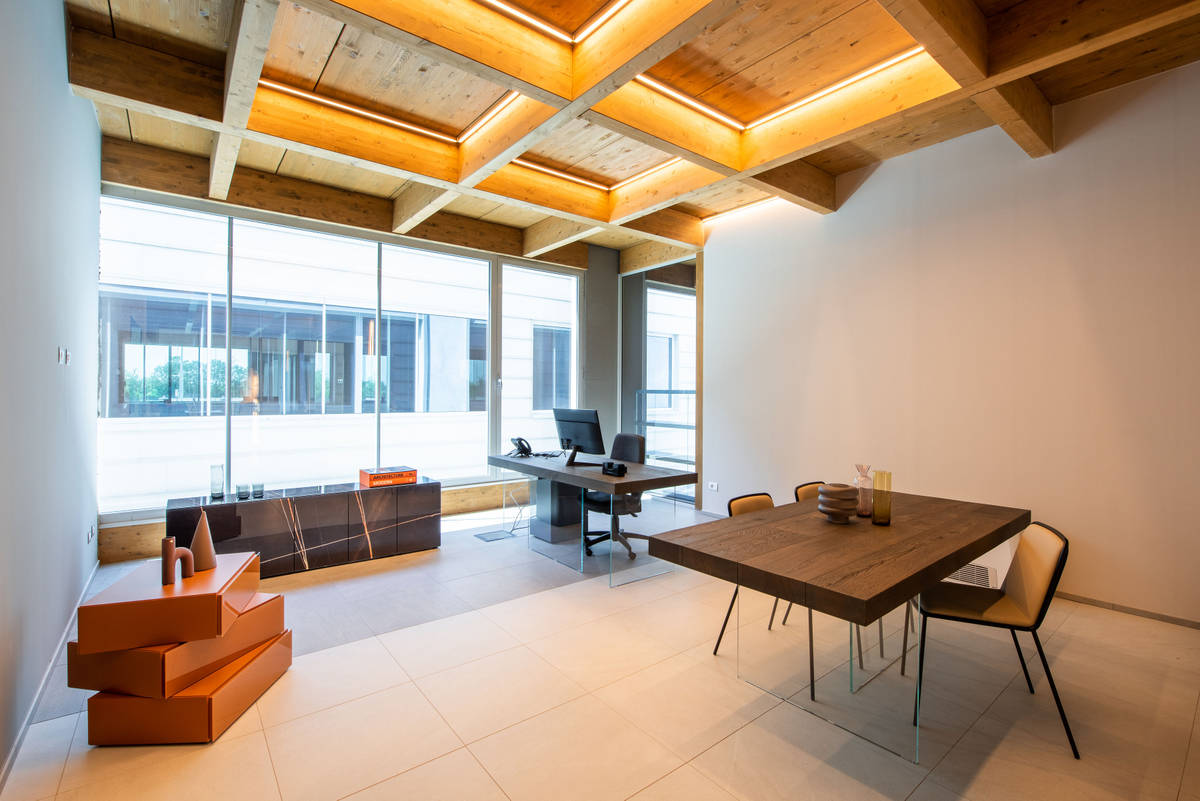 The interior choices have thus favored shades and finishes that are able to move as far away as possible from the wood used for the ceilings. The harmonious contrast between architecture and furniture is given by the alternation of gray and dark Wildwood wood and by the presence of colored glass and XGlass finishes with marble, metal and fabric effects. Not only elegance and formality, but also glances and very measured saturations, thanks to hints of color that cover very emblematic furnishing complements.  
The N.O.W. Wardrobes, double-sided and designed to the centimeter, become elements that part the spaces and that cancel the presence of the pillars by englobing them: a functional solution that lightens the environments and avoids the customer the construction of additional partition walls. The essential lines of the LAGO furnishings interact with the large windows and the light of the internal gardens: the protagonists of the rooms are the Air Tables dedicated to operational workstations and representative offices and the Air Bookcases which, with compositions reaching up to 12 meters, furnish the common areas and the elegant reception of the logistics area.
The coverings selected by LAGO for the project have soft colors and match the finishes of the furniture: for instance, you can notice the colored glass bands of the N.O.W. Wardrobes, customized to give continuity to the chromatic details of the floor, thus helping to create a relaxed atmosphere in the workplace. The new Colla Spa headquarters offers an excellent representation of the best LAGO proposals of offices and workspaces design, with an interior research that is personalized and modeled after the characteristics of the Emilian company.
How can we help you ?
Request information