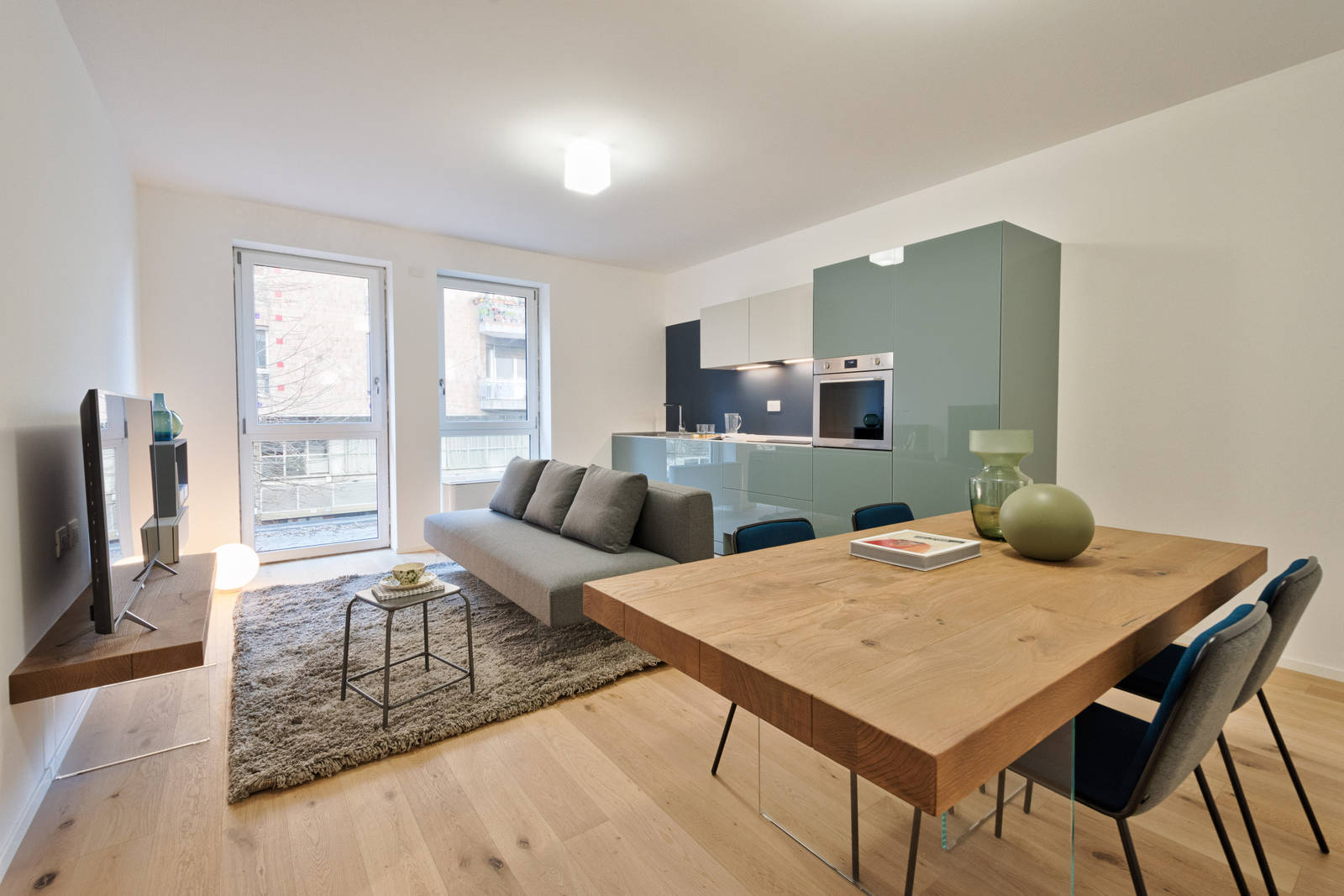 Padova @Residenze Mugnai
Residenza Mugnai was born from the need to create a sample apartment for a real estate project involving 11 modern apartments. From the interior study developed by the LAGO team in collaboration with the architect Francesco Velardi, a fully furnished LAGO apartment takes shape, located in a modern housing complex that runs alongside the pleasant location of Riviera Mugnai, in the center of Padua. The spaces of the apartment have been obtained from the restoration of some pre-existing offices, the rooms of which have been totally revisited. Kitchen and living room, bedroom and bathroom are designed to bring the emotions of the high-end products and precious materials that dress LAGO furnishings to life. A design care that accompanies future buyers in imagining their new home.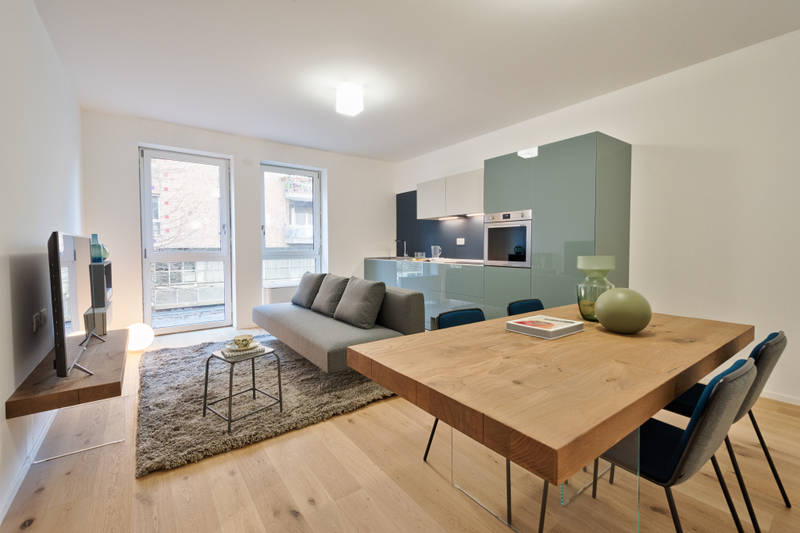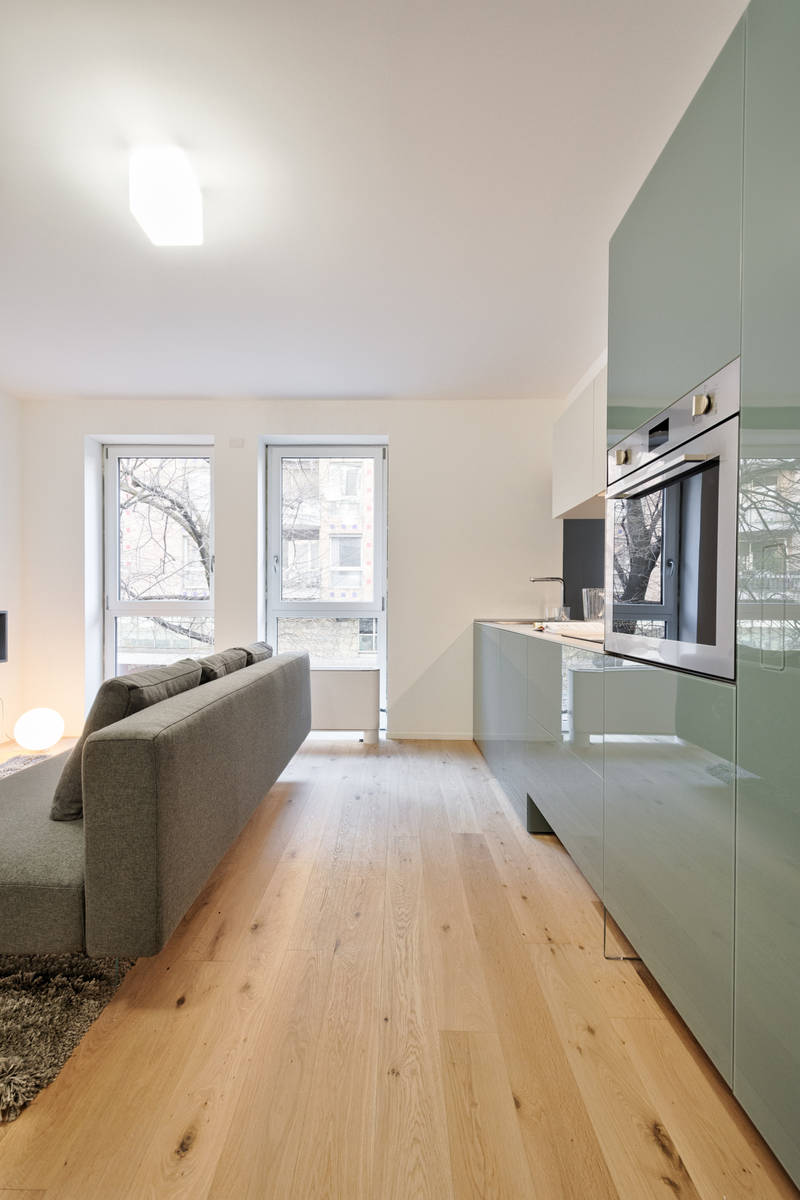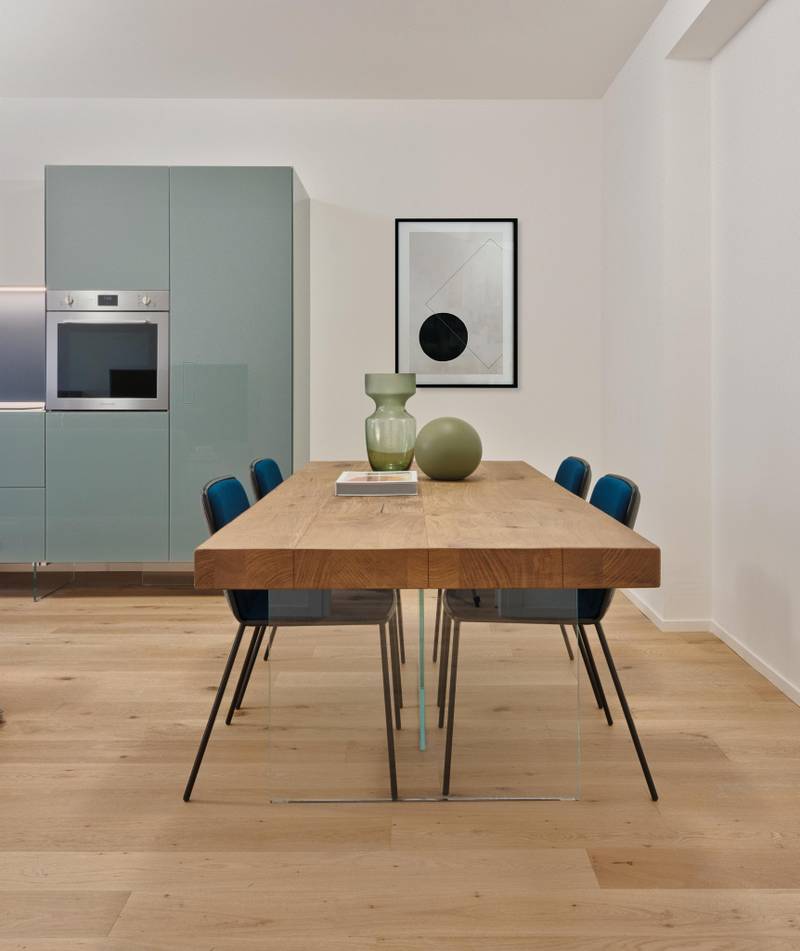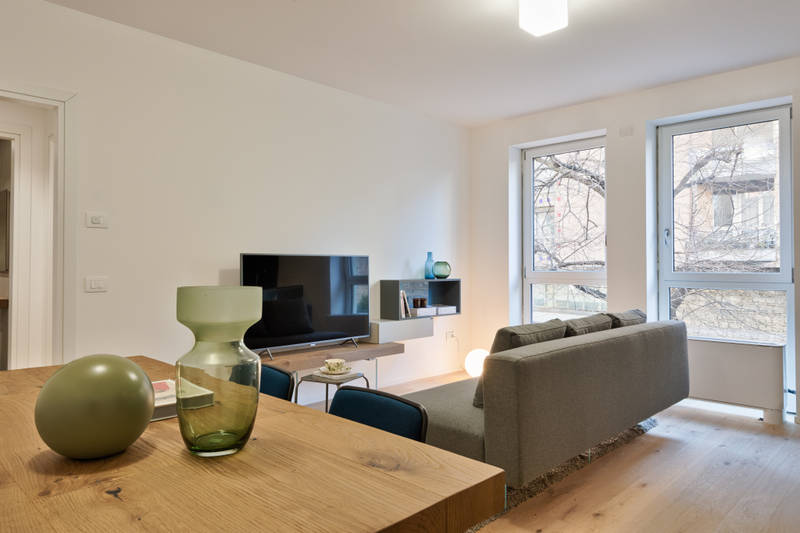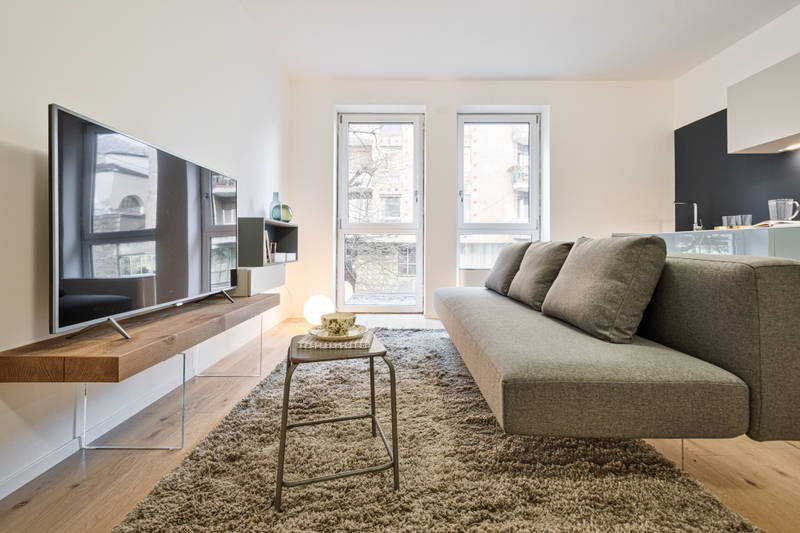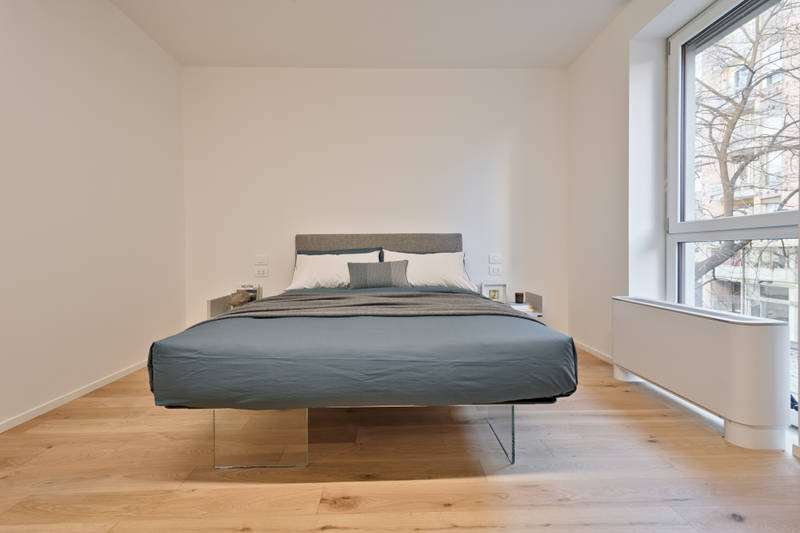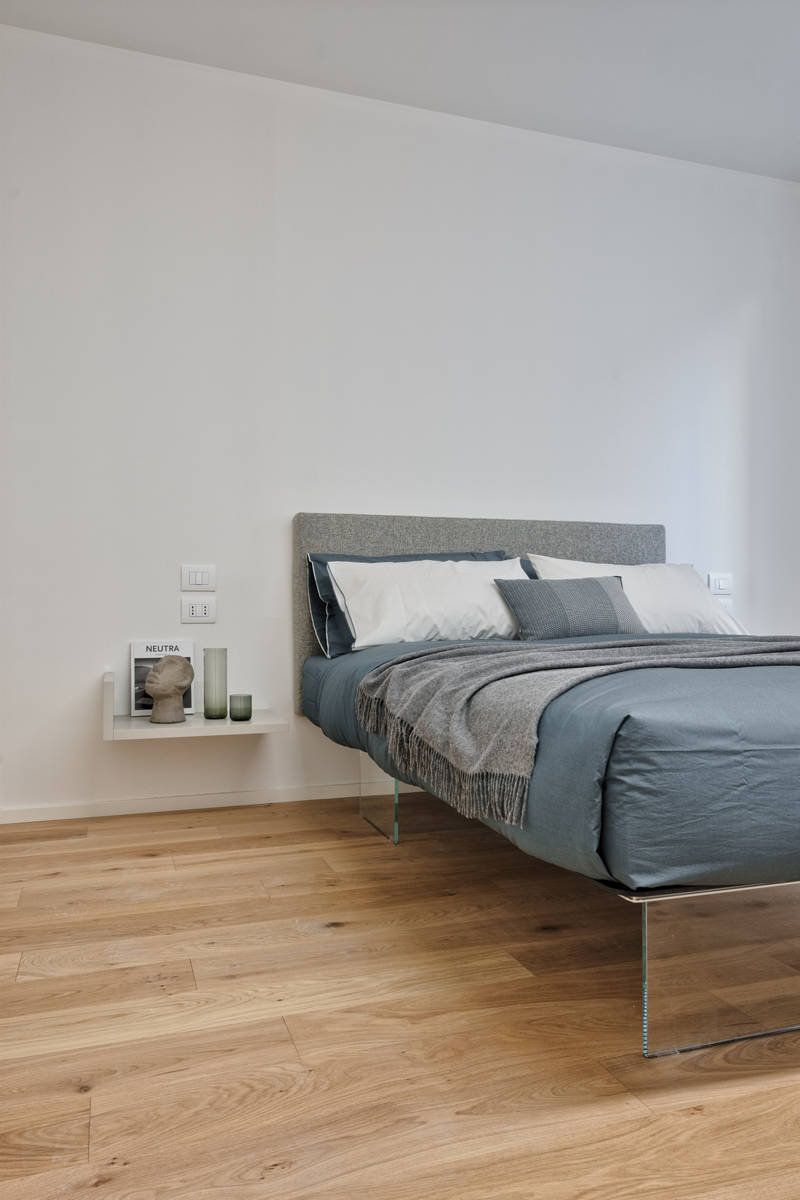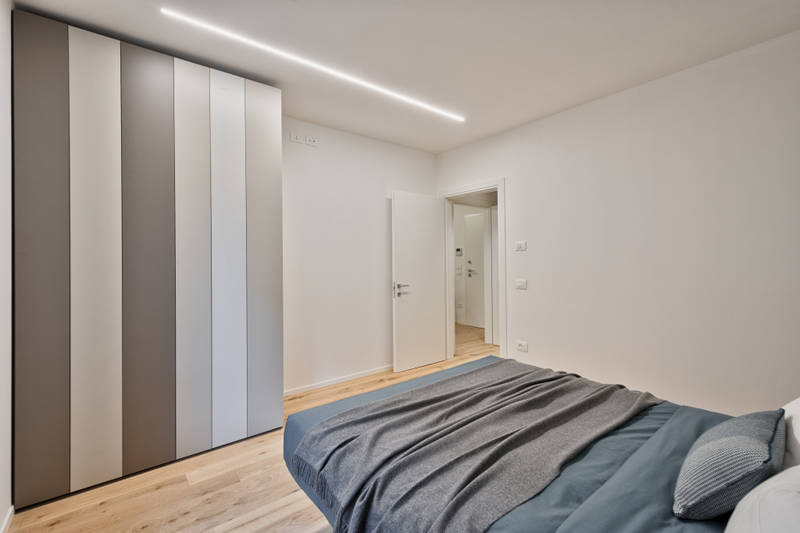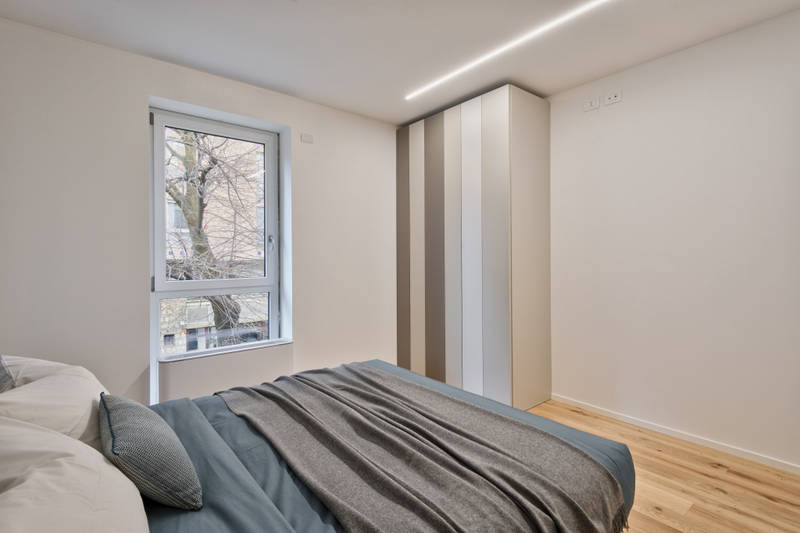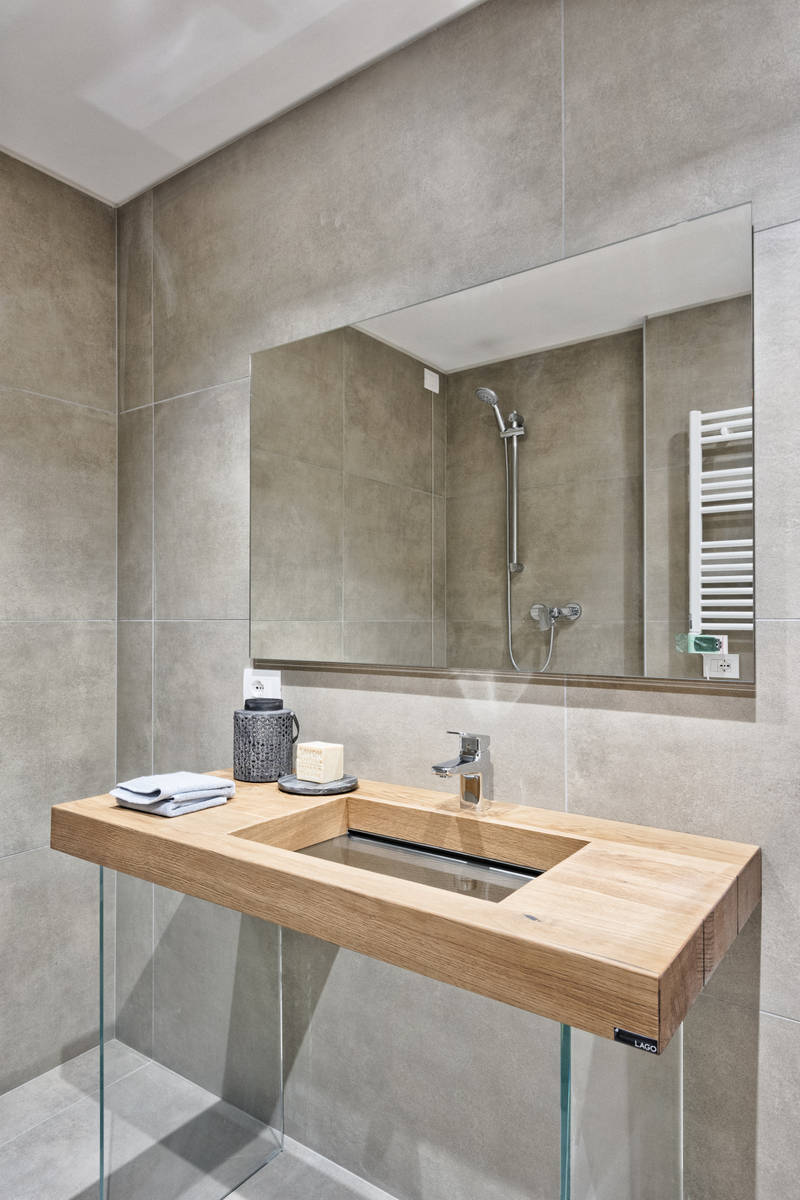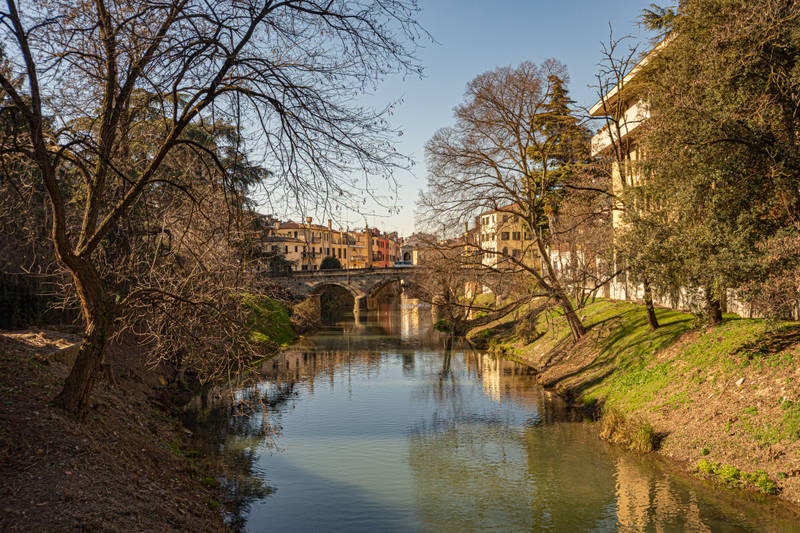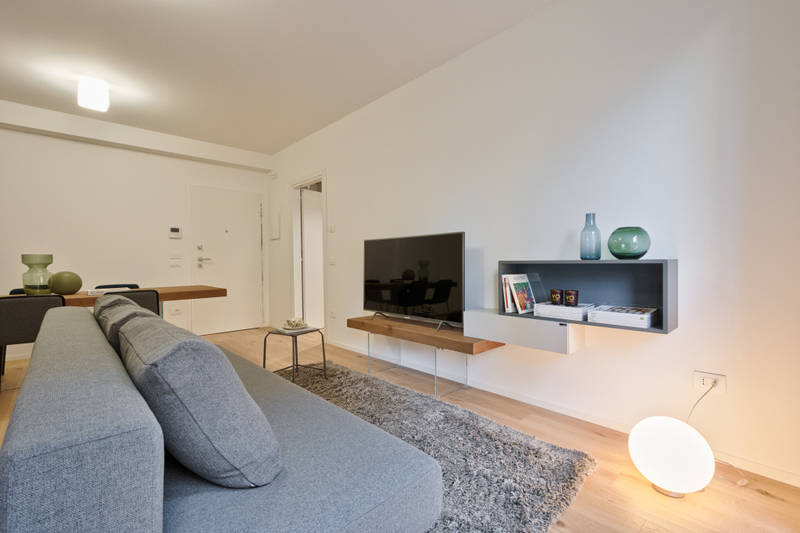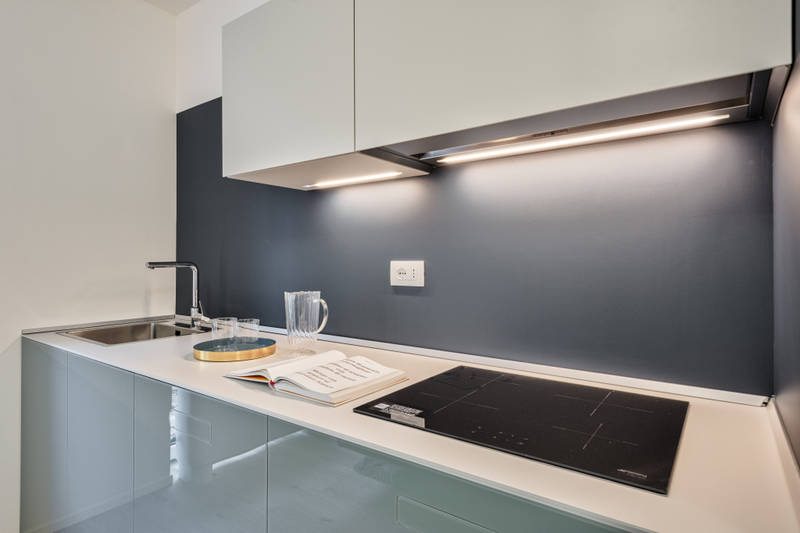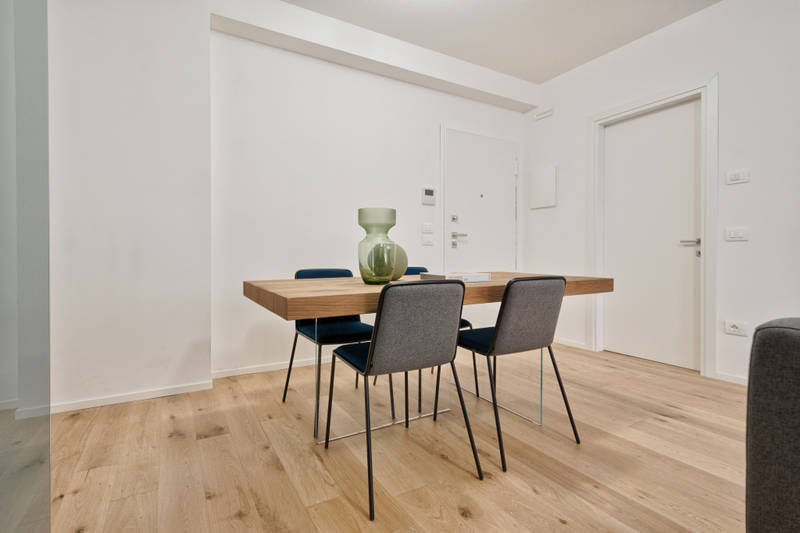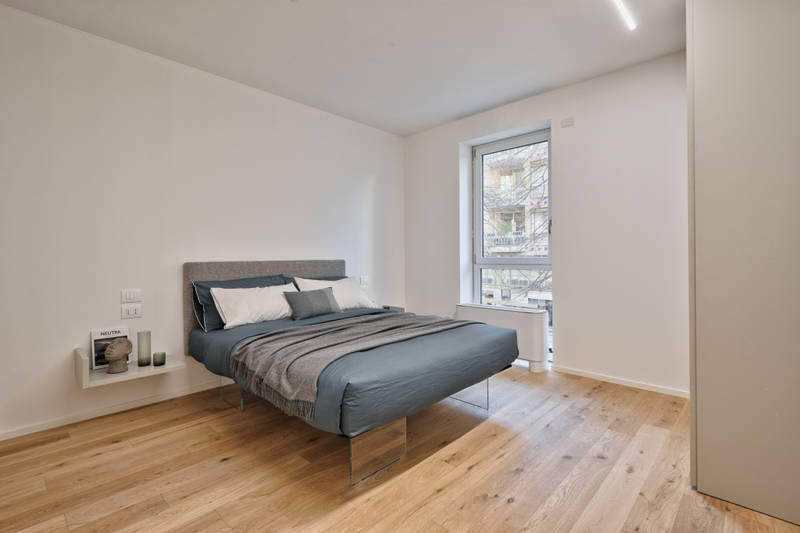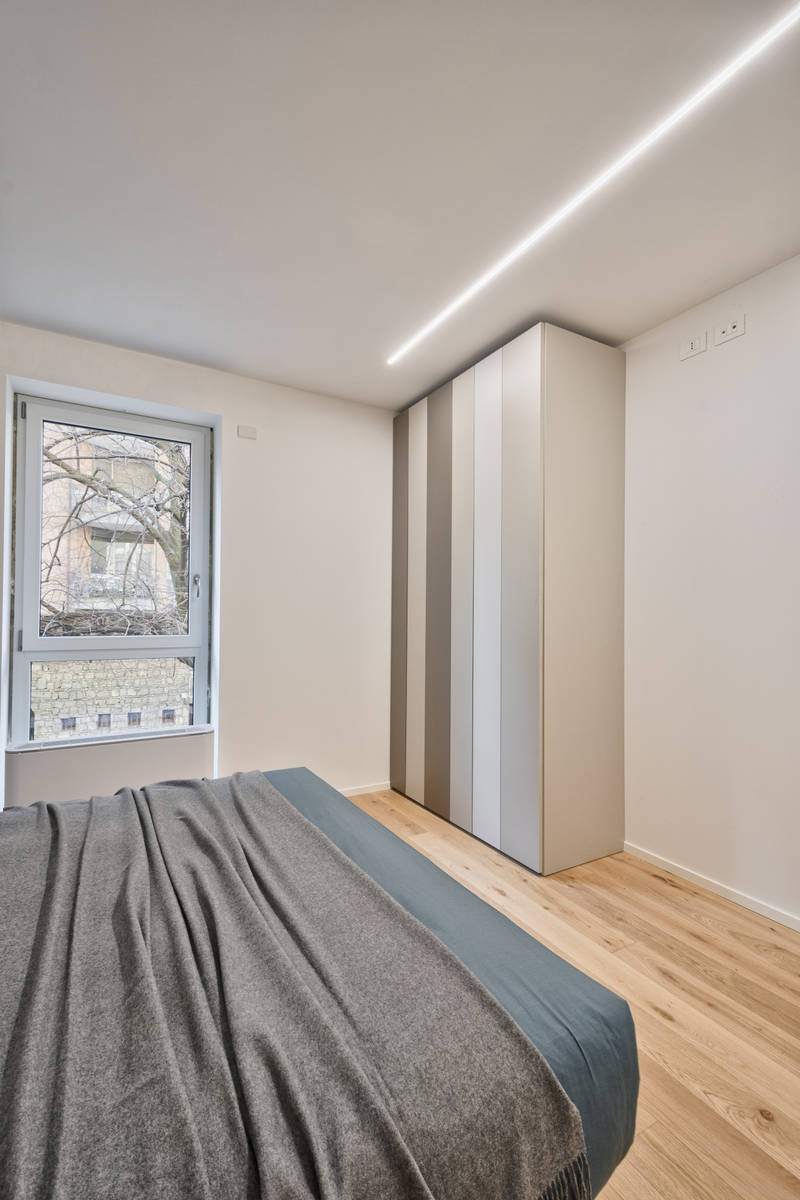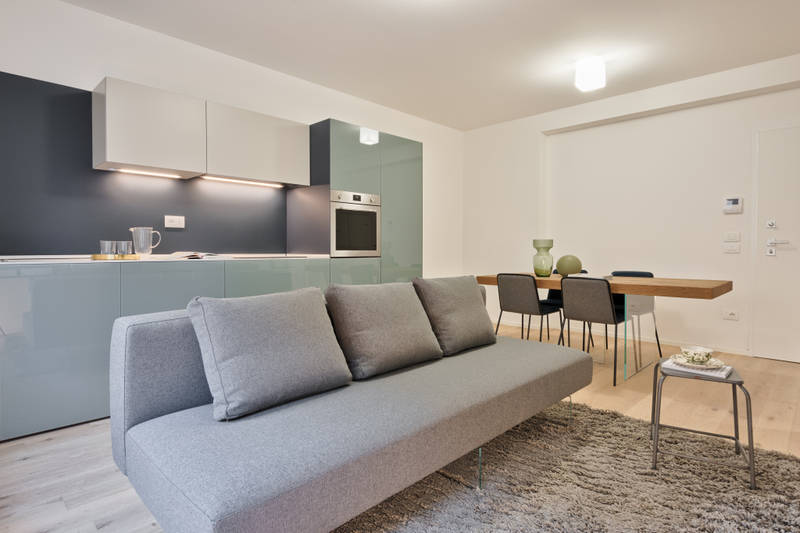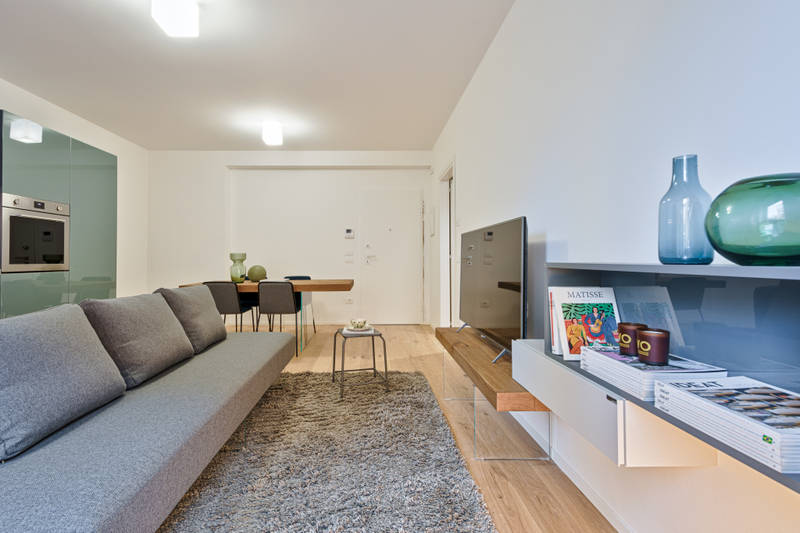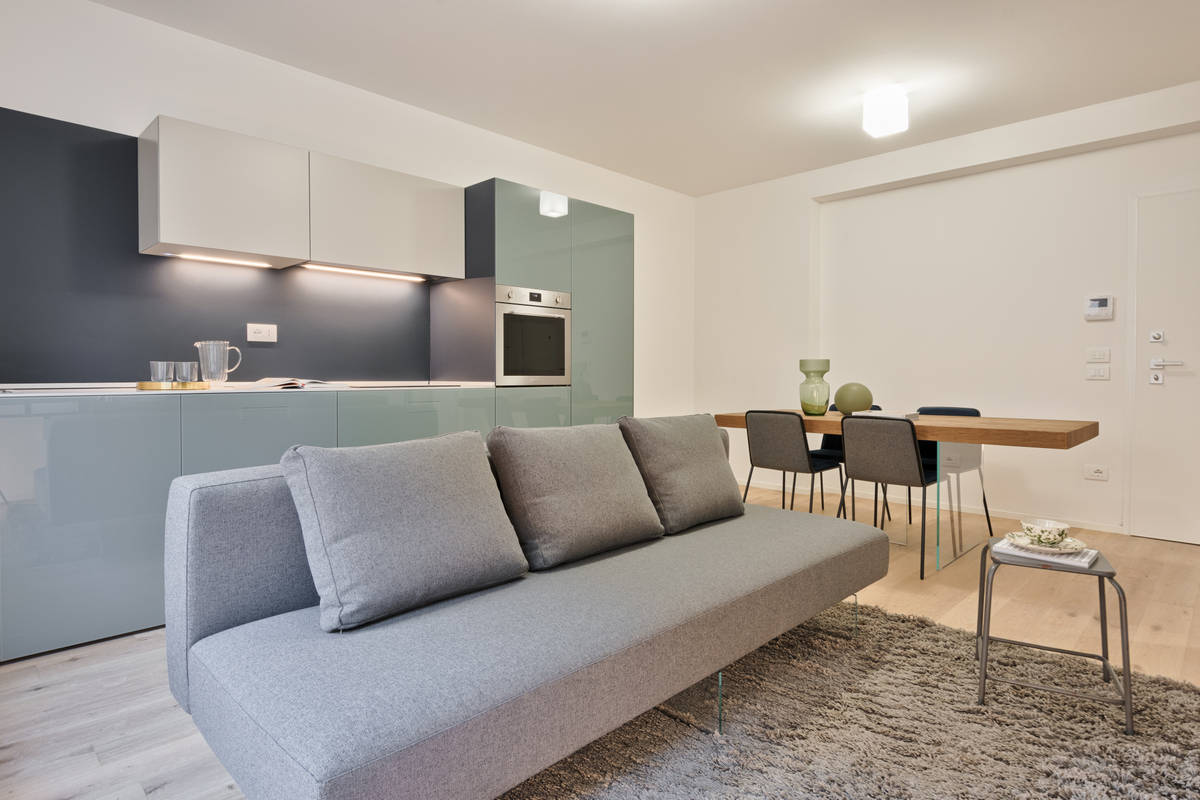 Table, sofa, bed and TV unit: the furnishings characterized by the Air suspension on tempered glass supports immediately create an impact on the visitor and are able to show the iconic and distinctive features of LAGO design. At the same time, the 36e8 glass kitchen and the N.O.W. Quick wardrobe have been selected as elements that testify to the modularity and ability of LAGO products to enhance the different architectural cuts of the apartments to adapt to any space requirement.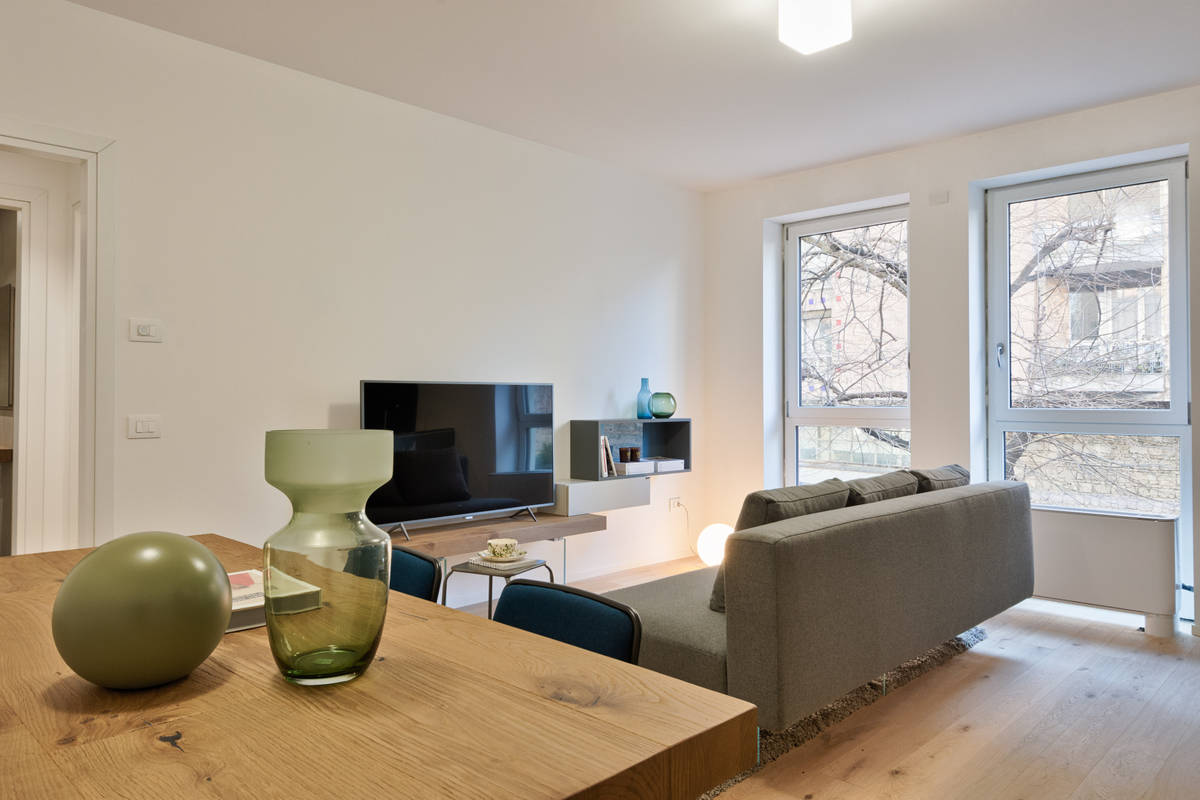 The very large windows and the soft and reassuring tones of the furnishings present a housing proposal in direct relationship with the external context. Sober colors such as Wildwood, clay and almond harmonize with a striking insertion: a dark blue band on the kitchen wall as a reminder of the water element, represented by the river adjacent to the apartment. Overall, the interior choices of the residence communicate an elegant interior and present an atmosphere with contemporary nuances. A residential model curated by LAGO that guides potential buyers in perceiving the lifestyle of their future home, immediately expressing the liveability and usability of the interior spaces.
How can we help you ?
Request information