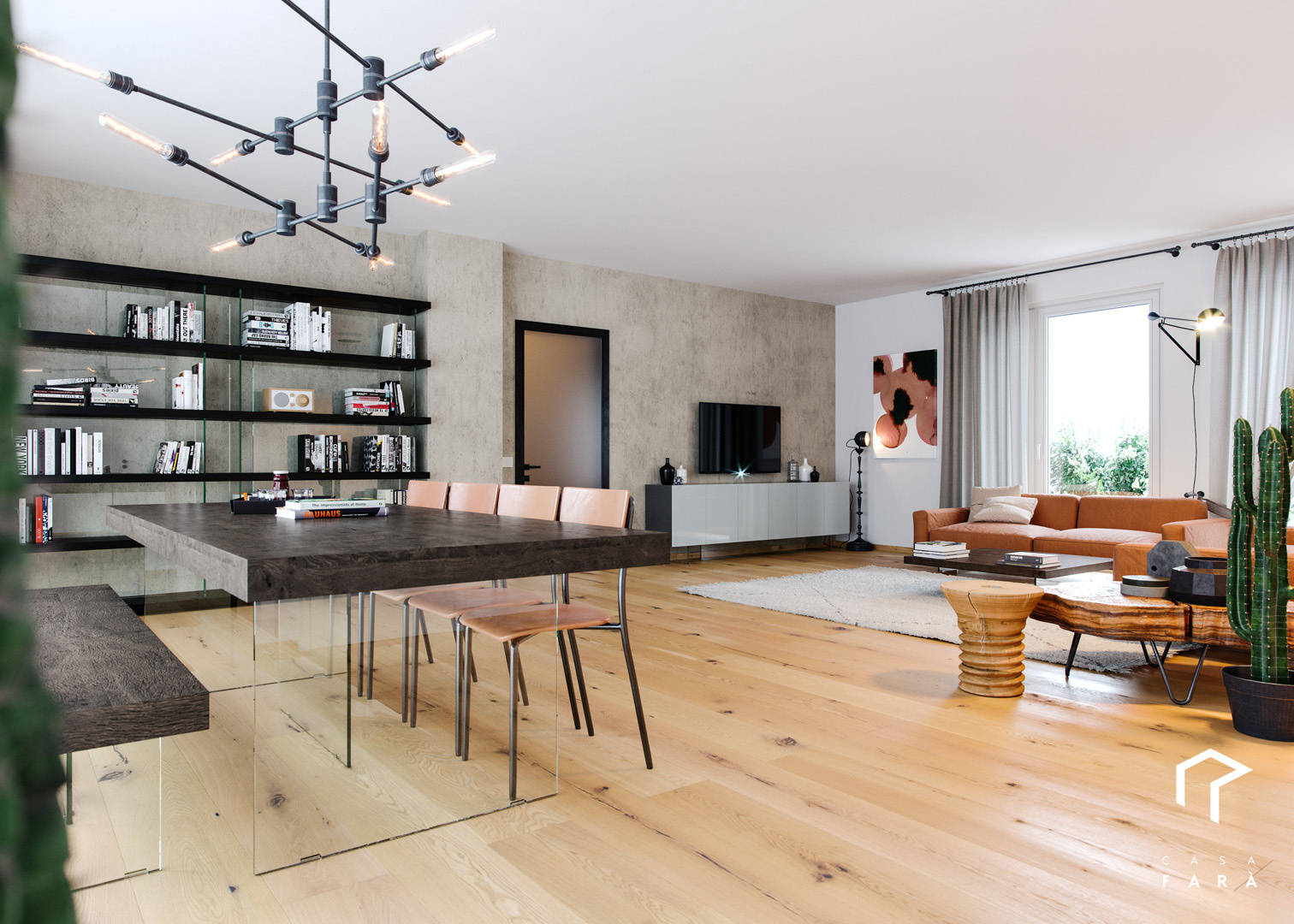 Milano @Casa Farà
A contemporary building made from high quality materials, and interiors packed with personality and style. This is what makes Casa Farà a unique and unusual place. It offers large glass windows, a luscious green internal courtyard and the perfect balance between private and shared spaces. Designed by the architects at Studio Asti Architetti, the complex is made up of 73 apartments, and LAGO is the exclusive interior design partner. From the studio apartment to the five-room pad, it offers everything from ultra-compact solutions, guaranteed to maximise the return on investment, right through to the most spacious and exclusive offerings with a panoramic terrace looking out over the CityLife district.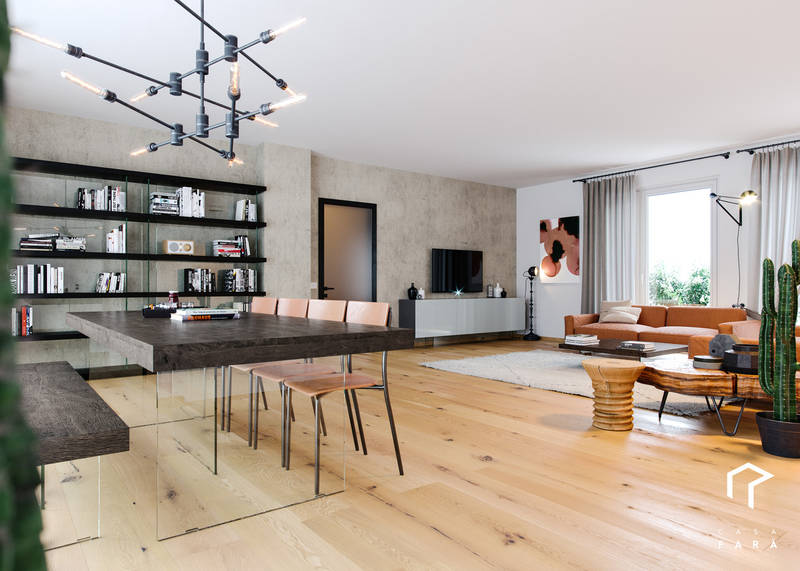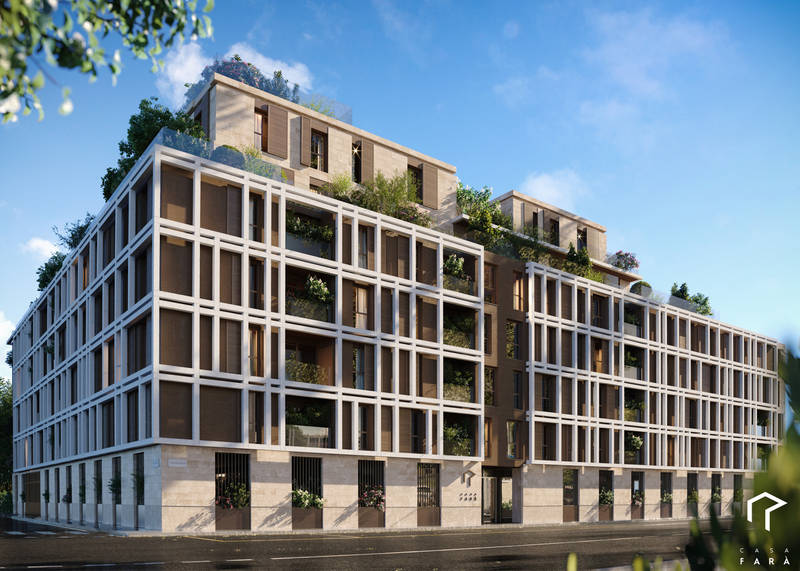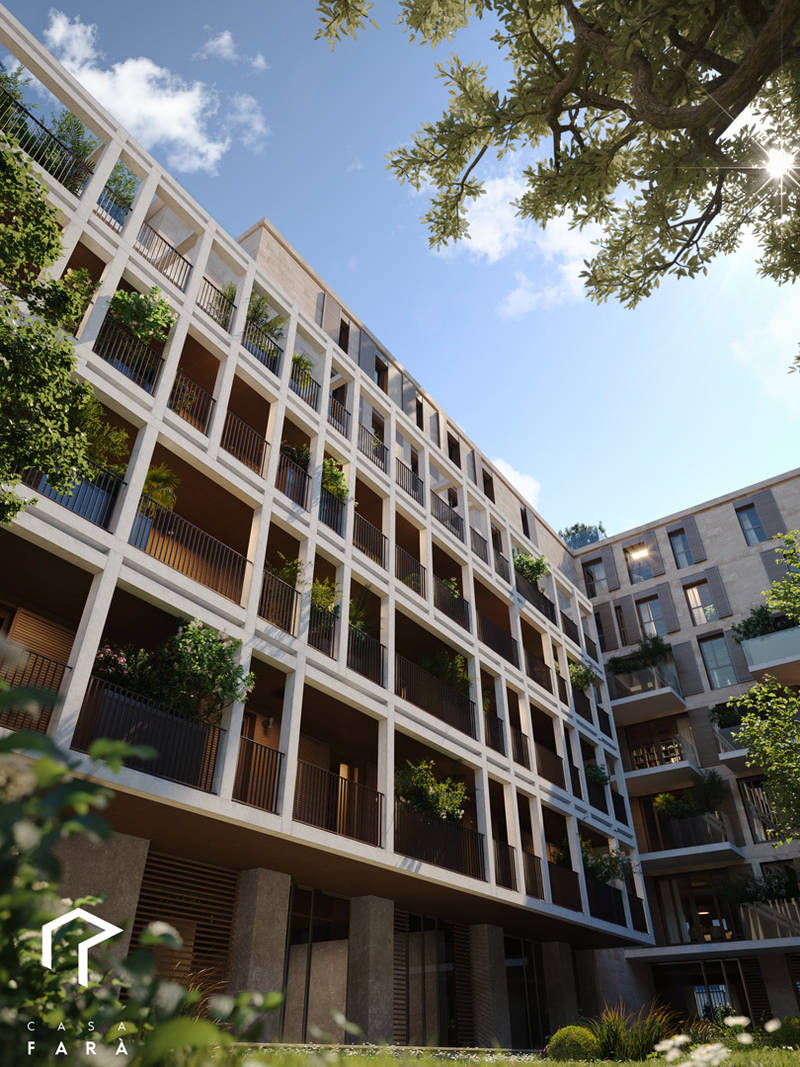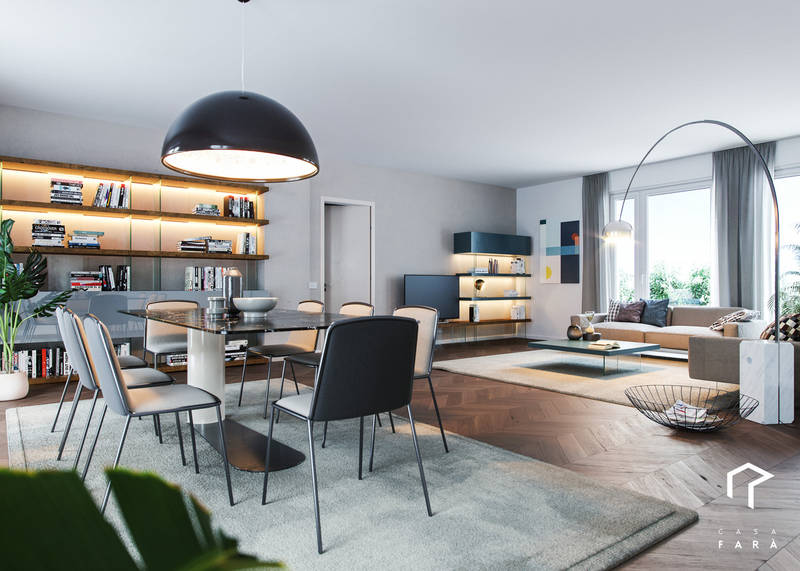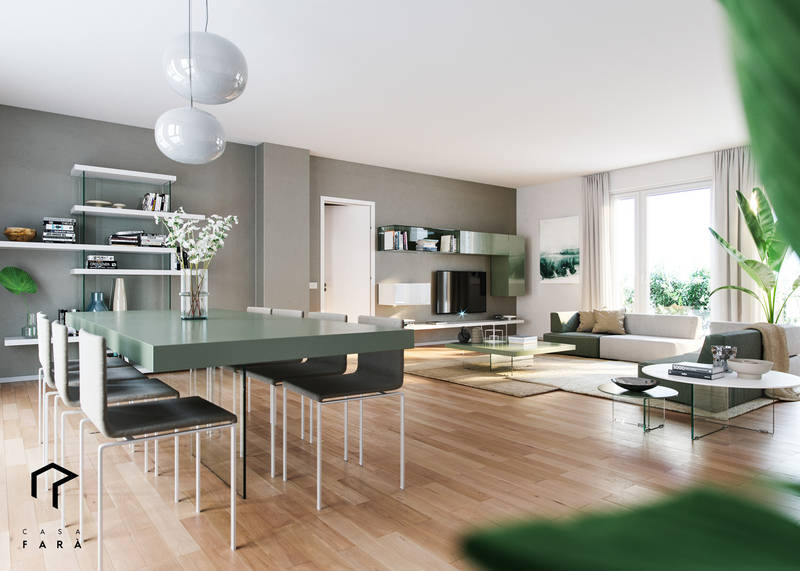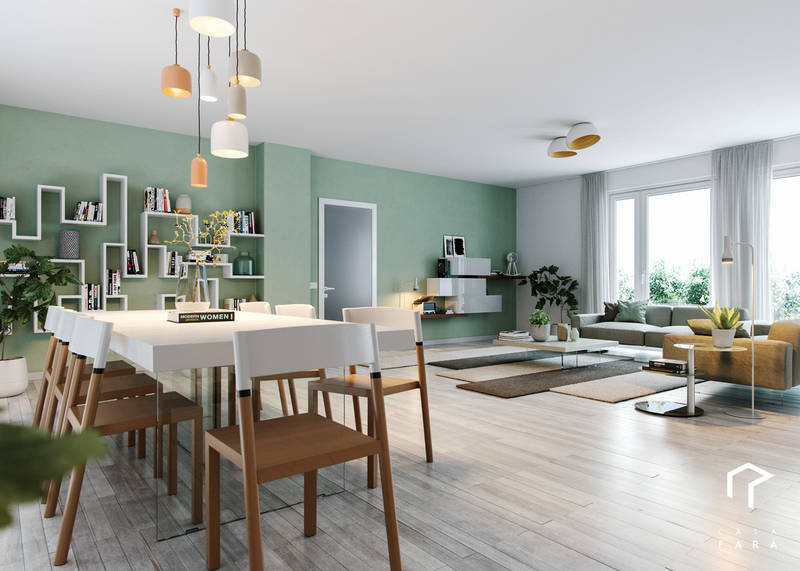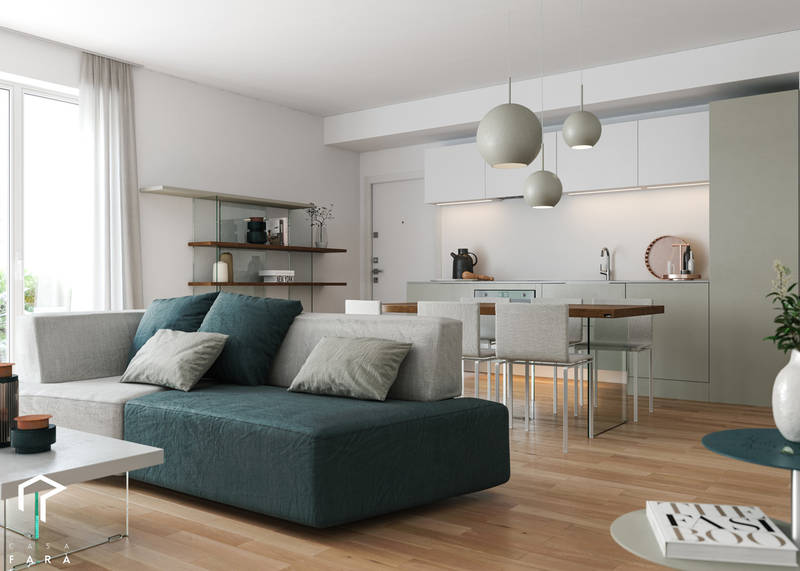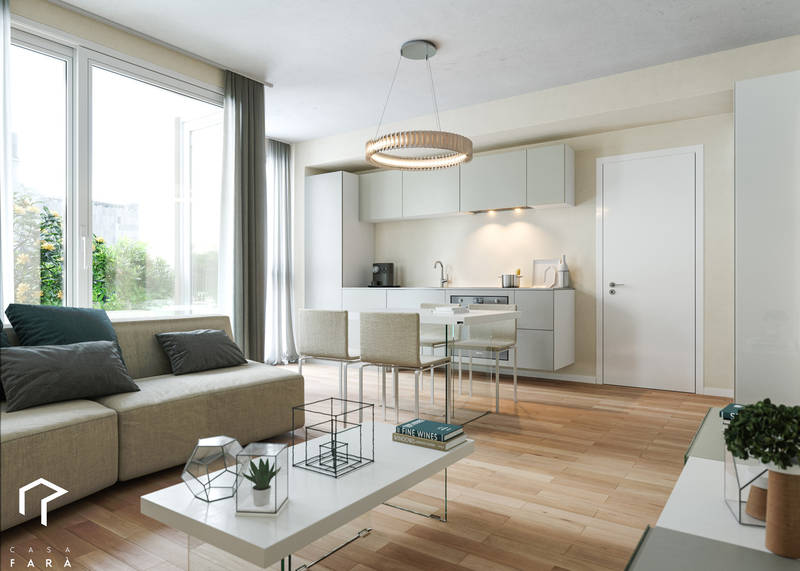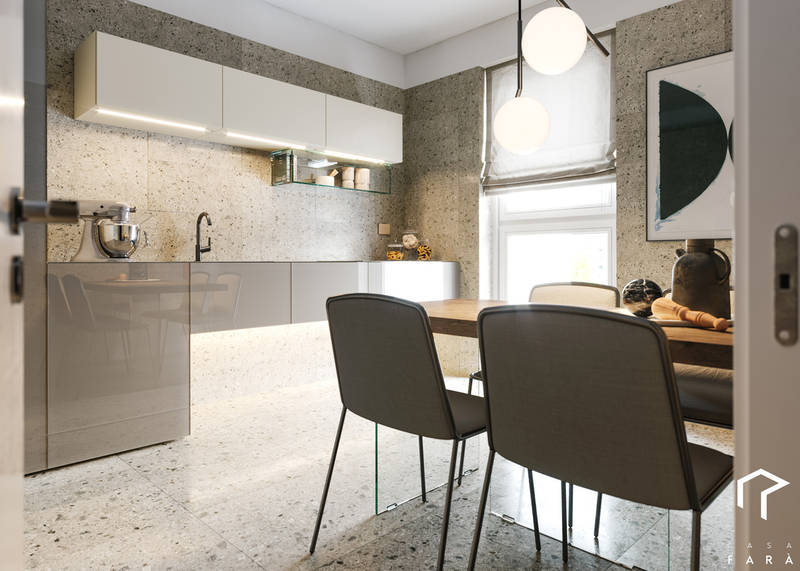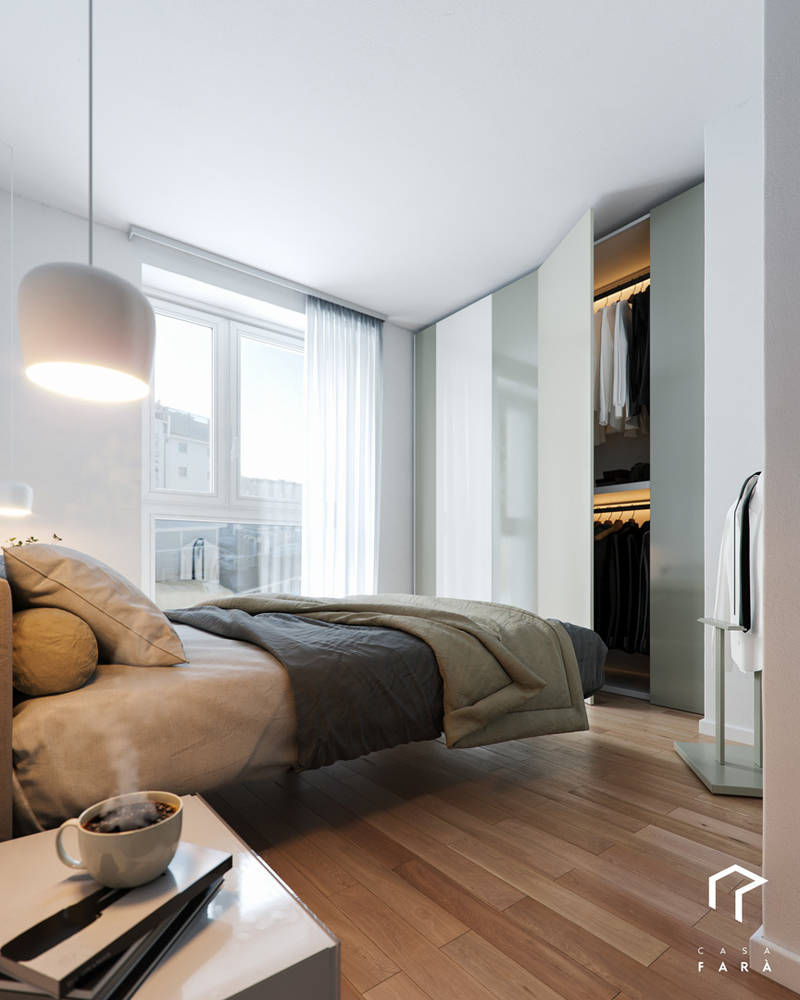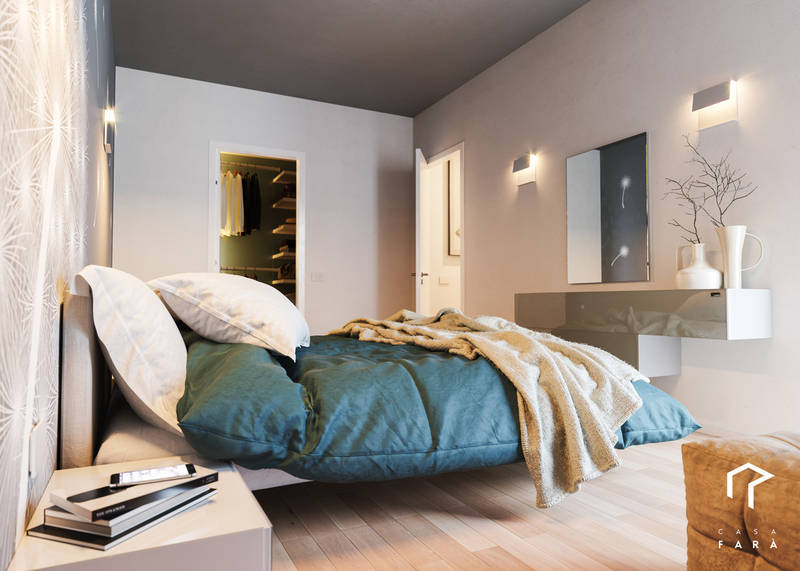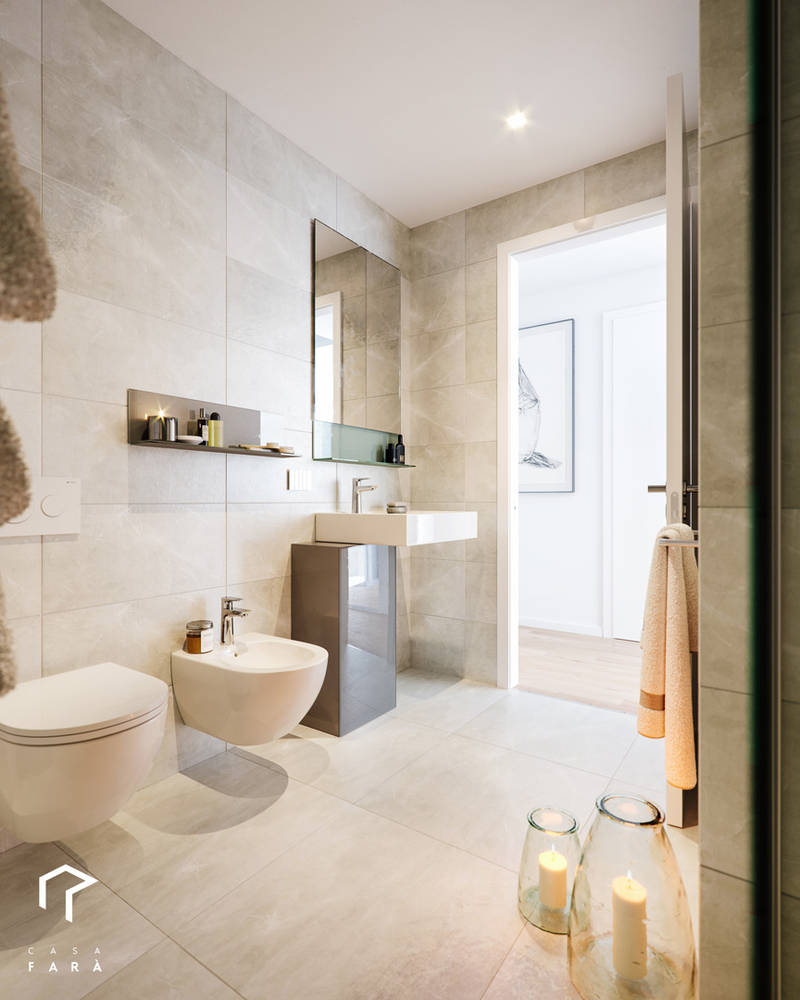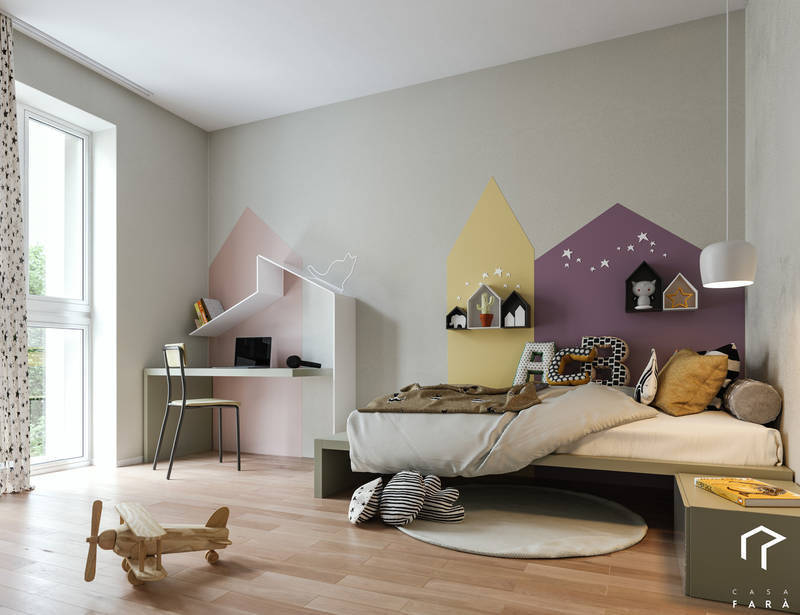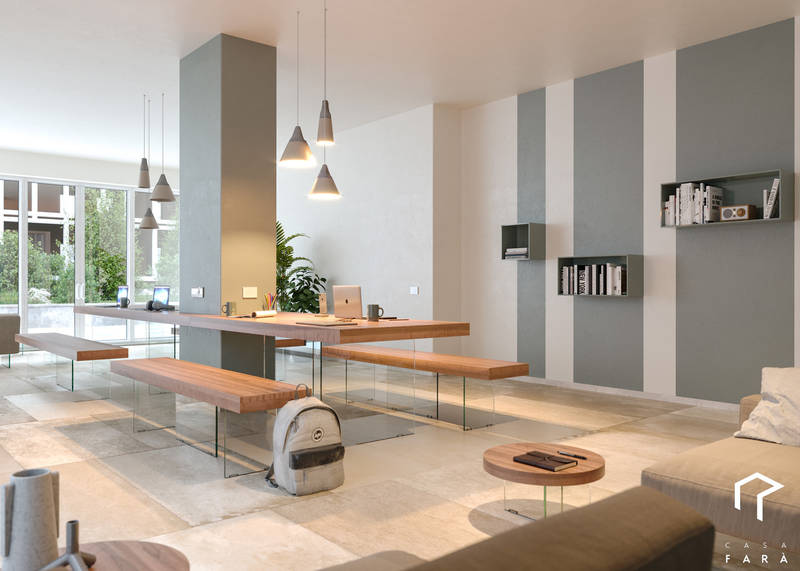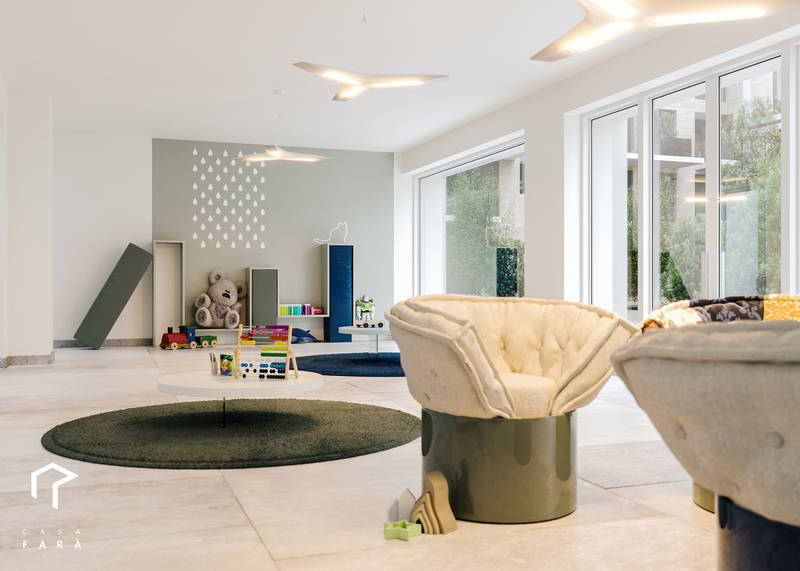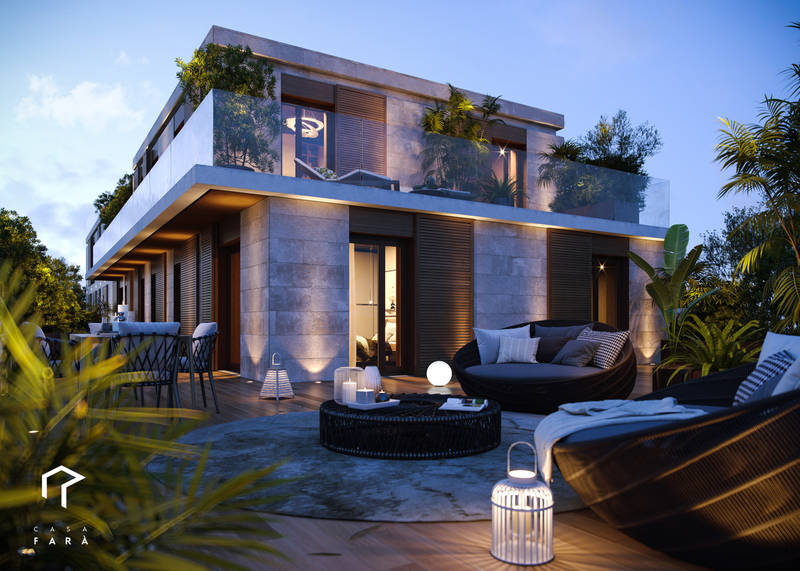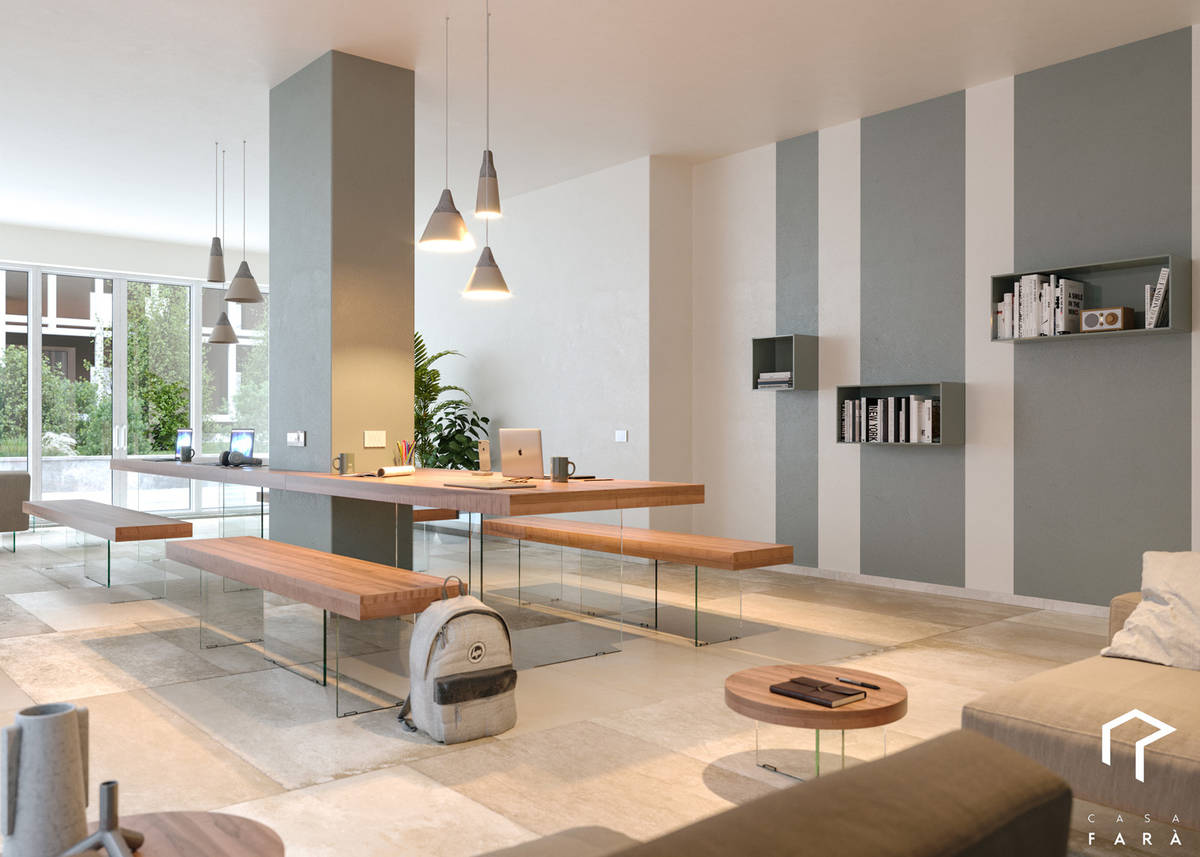 The structure is centred around a large internal courtyard with a garden offering exclusive services and modern shared spaces, all designed with comfort in mind. There are multiple communal spaces looking out over the courtyard, like the bike store room and fully fitted gym, as well as a coworking space and a children's play area both furnished by LAGO. Casa Farà also offers a range of innovative services: a smart access system provides access to the communal spaces, lockers in the entrance area make it easy to receive package deliveries of purchases made online, and the parking facilities are equipped to recharge electric cars.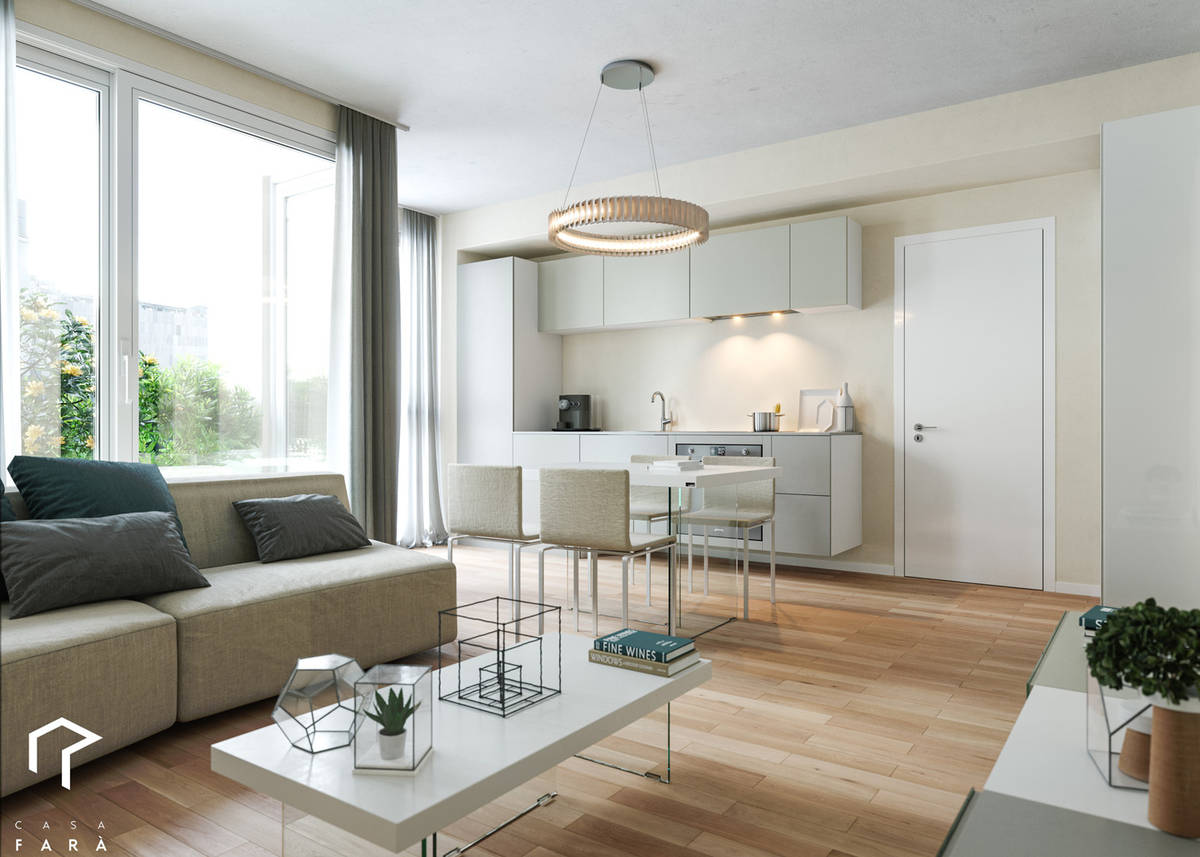 The square footage of the newly built apartments varies significantly, from studio flats to five-room apartments with exclusive views over Milan's CityLife district. Each apartment is packed with personality and luxury details – the common theme is the unmistakable style of interior design by Lago. For each living space, LAGO supplied a 36e8 kitchen and N.O.W. units. The complex also offers two-room flats, fully furnished by Lago. These provide turnkey solutions for those looking to rent out their apartment. All of the living solutions are fitted with a Bticino MyHome automation system, providing smart solutions to manage your home even remotely. The apartment specs include luxury, high-end materials, inspired by Milan's design scene with European influences. Thanks to the collaboration between Nexity and Lago, Casa Farà is synonymous with sophisticated elegance and modernity, featuring sleek lines, carefully designed details and a choice of the very best materials.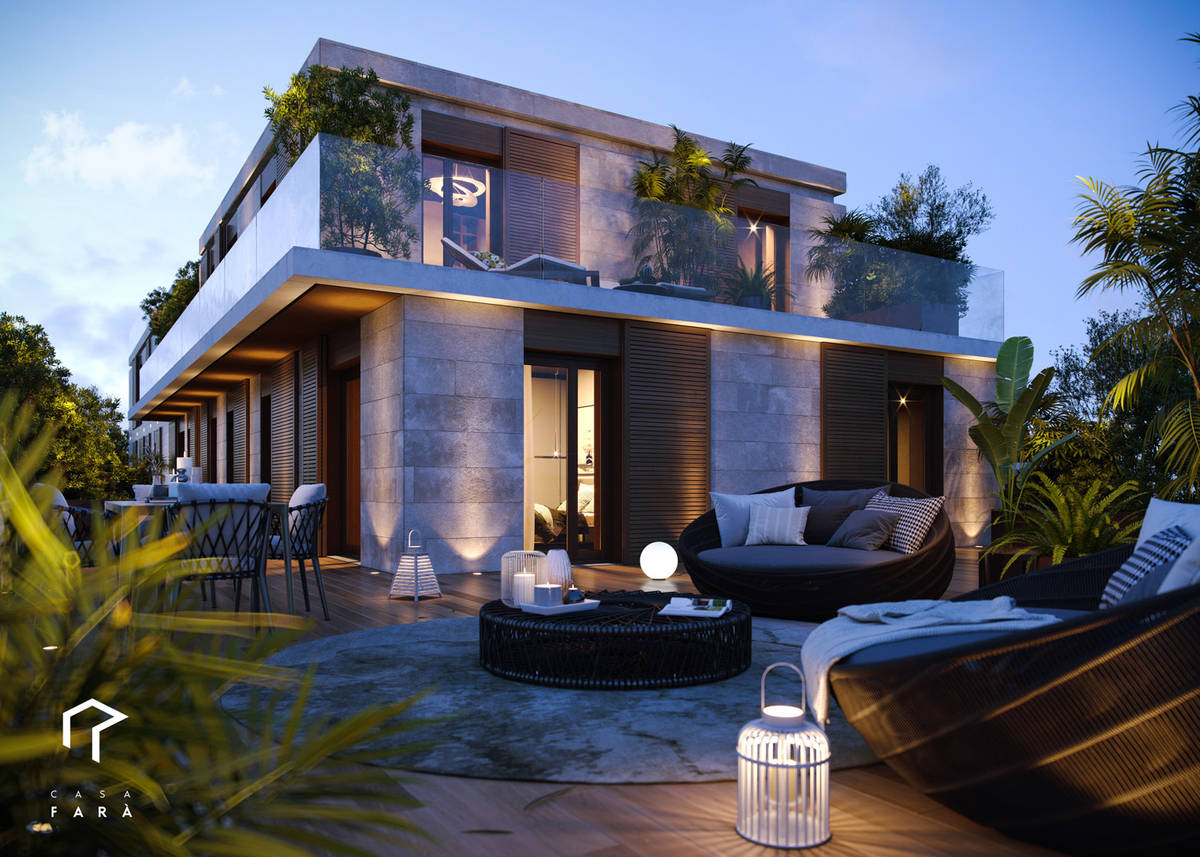 Nexity is a leading group in the market, with over 30 years of experience in newbuilds, as well as being a promotor of a new concept of living which aims to satisfy and go beyond people's expectations. Casa Farà stands out for its contemporary design, which serves its residents in an effort to promote wellbeing and create a living space that is ultra-practical and enjoyable to live in. As a unique solution, right in the beating heart of Milan, it offers the perfect balance between modern life and tranquil domestic living.
How can we help you ?
Request information