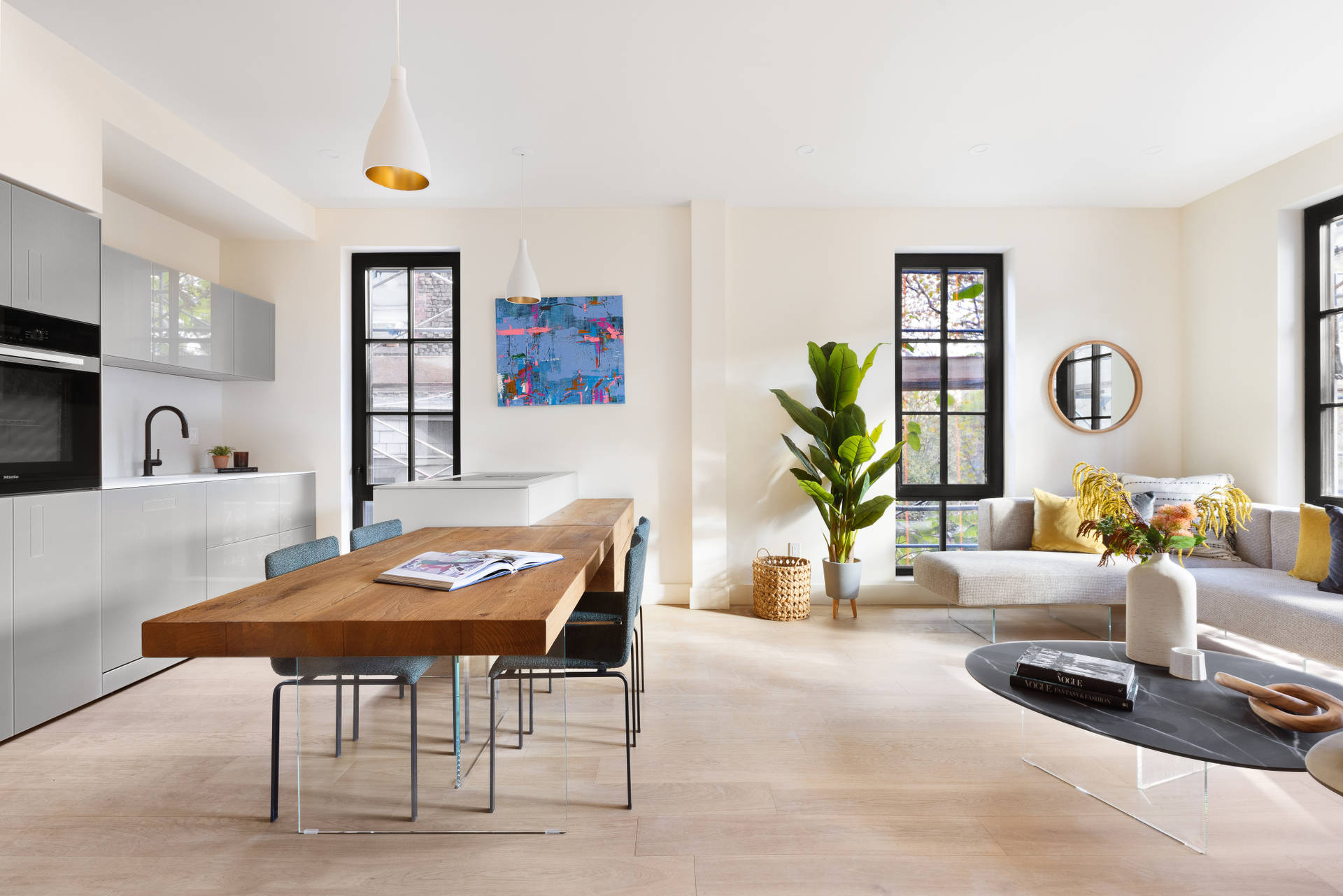 Brooklyn @Lexè
Travel to the heart of Brooklyn, near Prospect Park and the Museum, and you'll find Lexè, a sustainable, latest-generation property classified as Passive House, the construction standard devised to save energy, limit noise and increase the overall quality of life.
The building comprises different homes, built with state-of-the-art construction systems and designed to the nearest centimetre using exceptional finishes. For this real estate project, LAGO was the chosen partner for the kitchens and bathrooms specifications, to accommodate all needs and spaces.
The Crown Heights neighbourhood, where Lexè is situated, constitutes a singular environment, which in addition to typical modern buildings also boasts beautiful landscapes and unique cultural beauties. For the apartment interiors, LAGO made bespoke solutions capable of blending in seamlessly with their surroundings and with the principles of the building. Indeed, LAGO has always used materials with zero environmental impact and superior quality standards during the manufacturing process.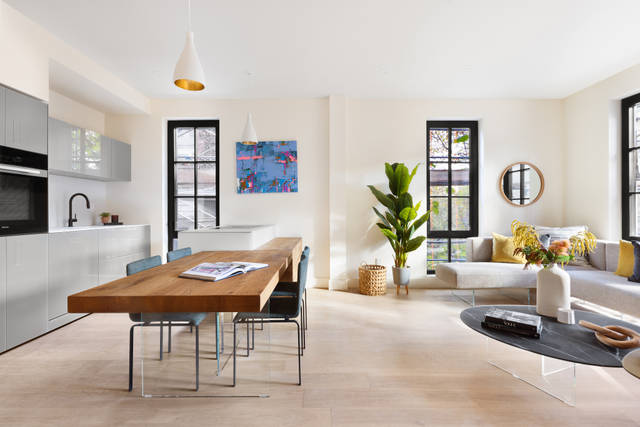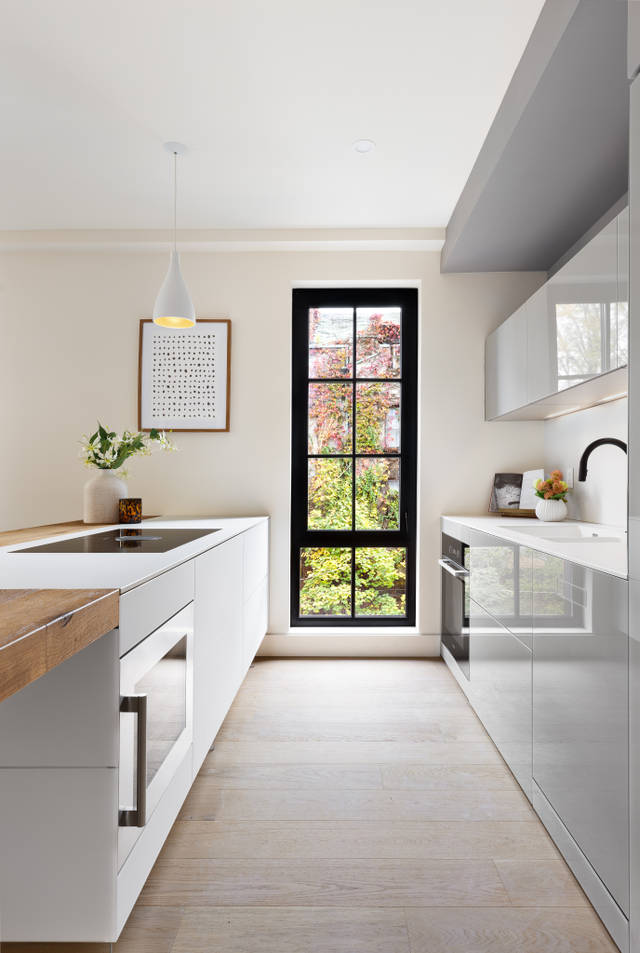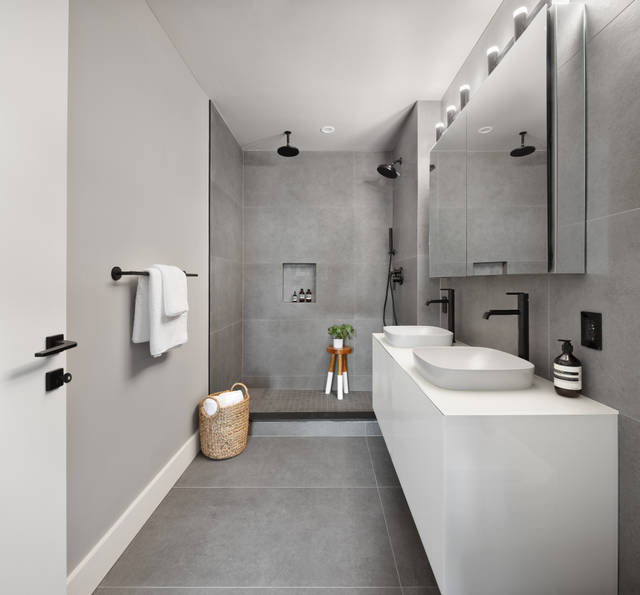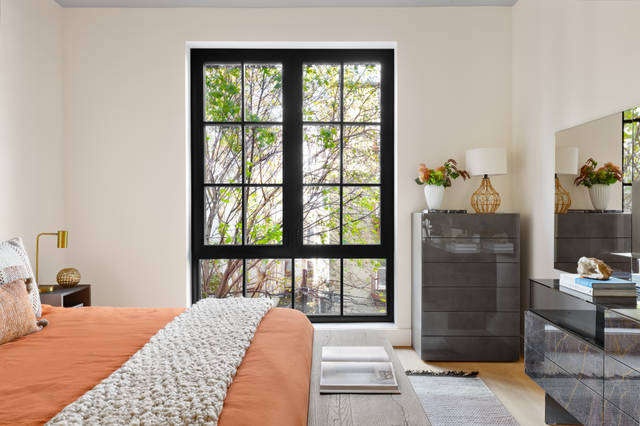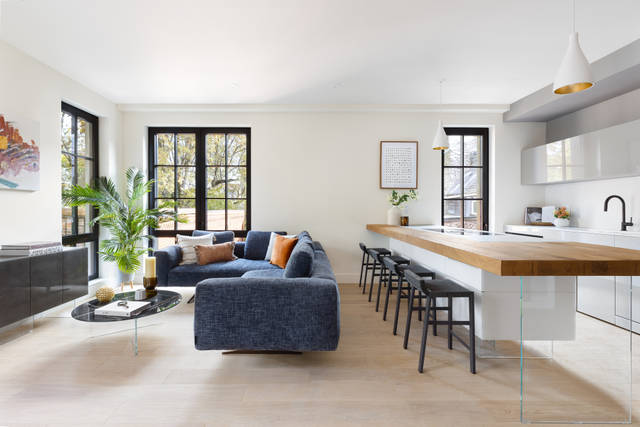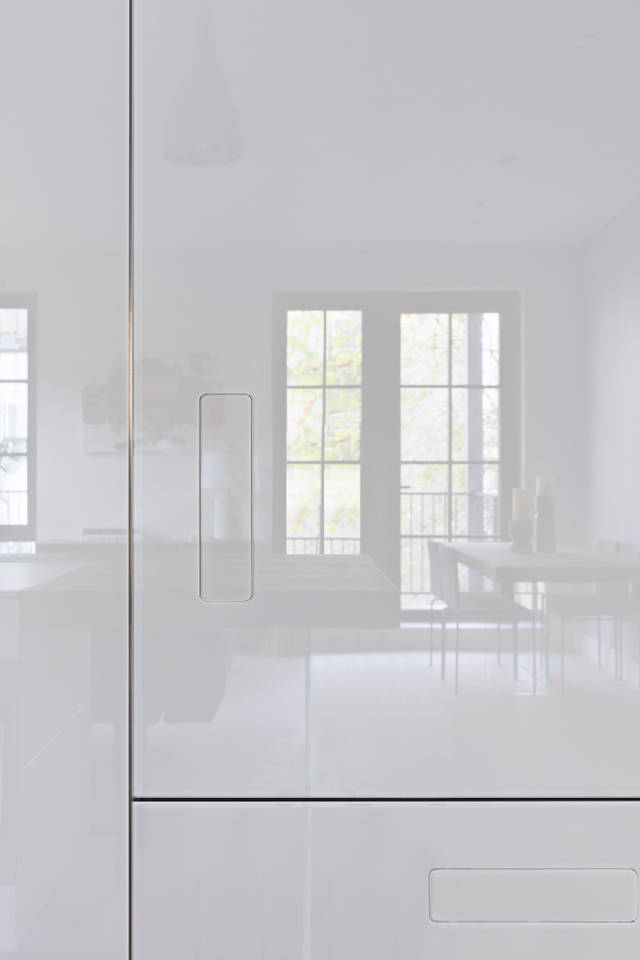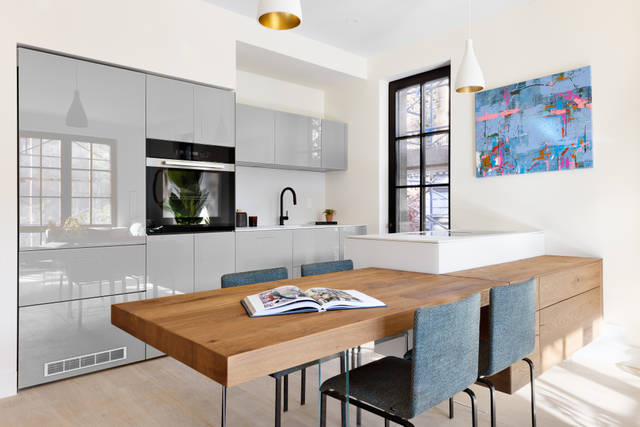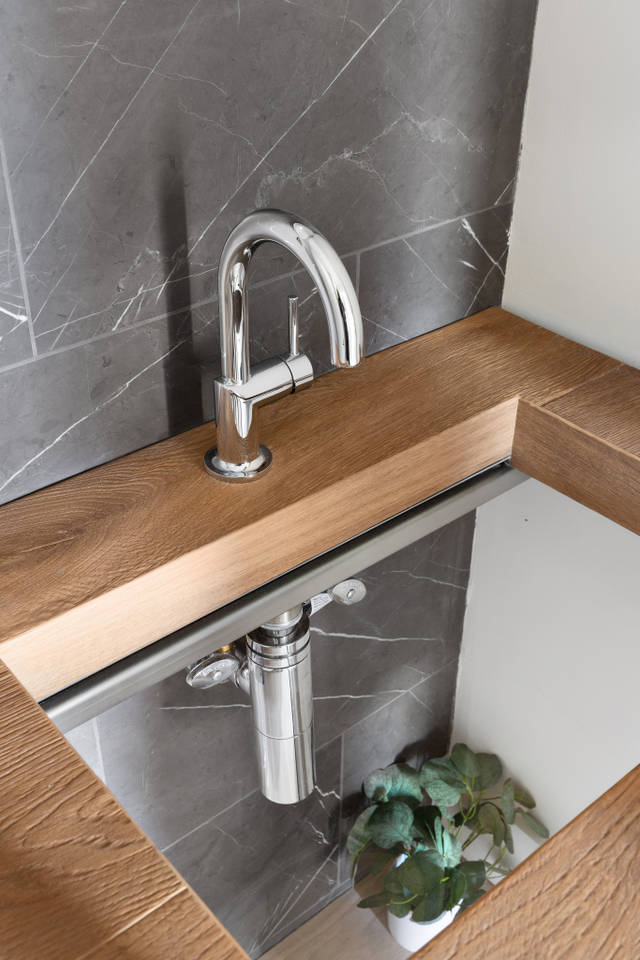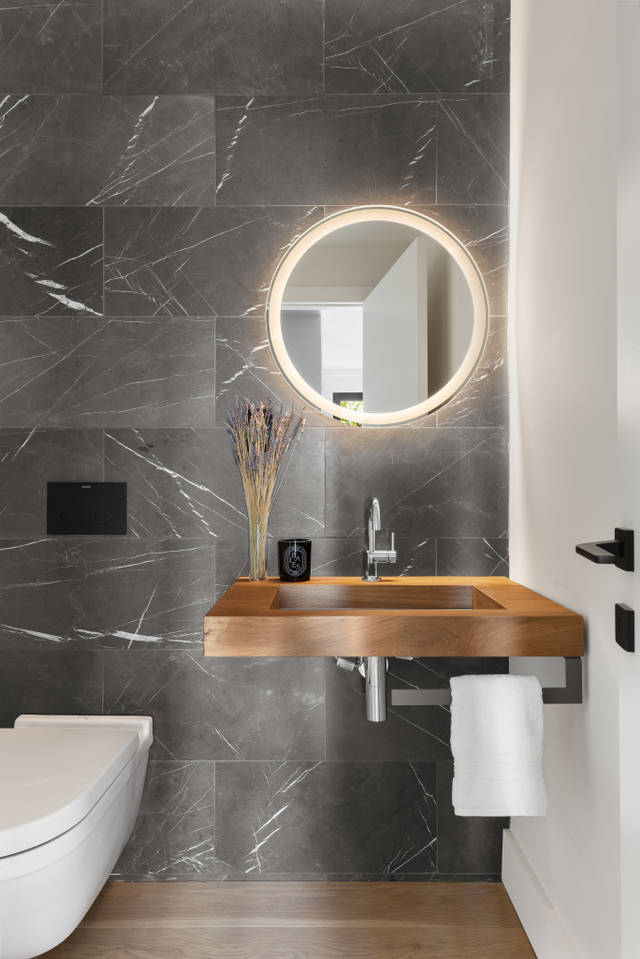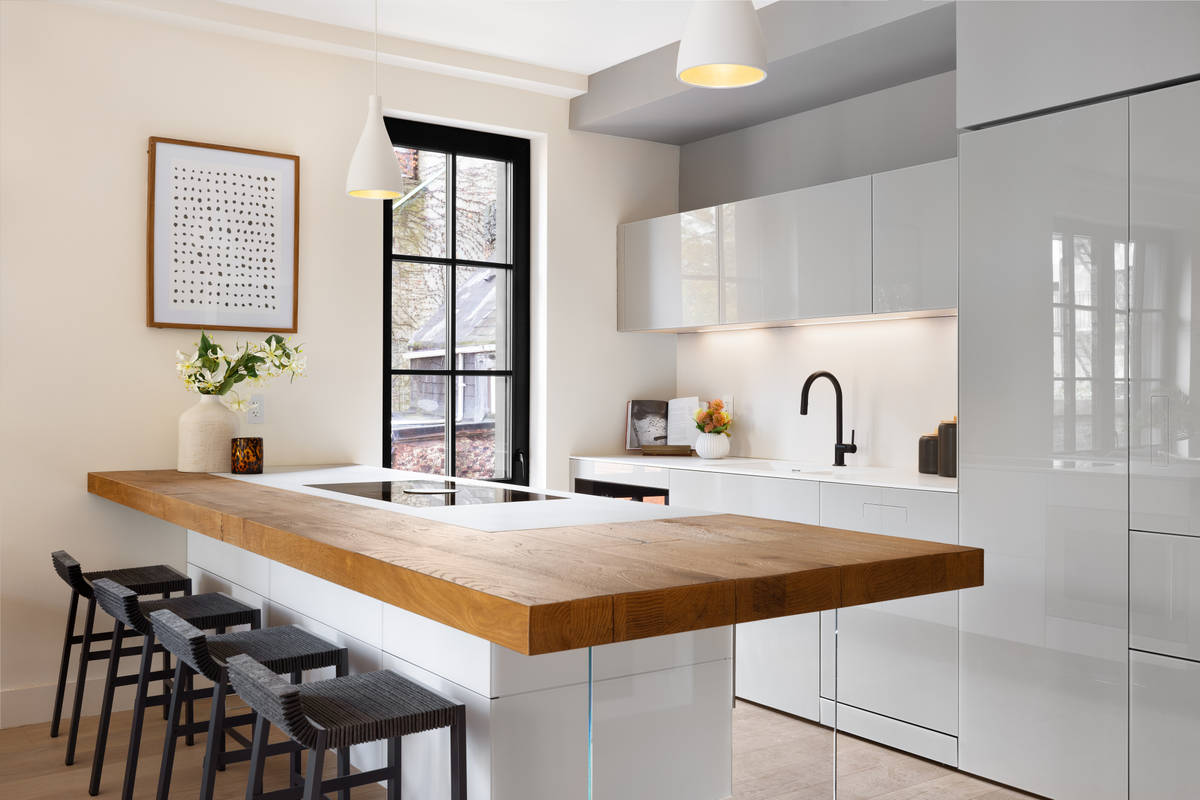 The selection of finishes for the wall-mounted kitchens, linear, island or peninsula, shows the special attention paid to sustainability and environmental friendliness. Majestic trunks of Wildwood oak, sourced from certified French forests, are processed to obtain surfaces with deep grain patterns; while the innovative XGlass technology replicates myriad patterns onto glass, without consuming natural resources such as marble, metal, wood and fabric.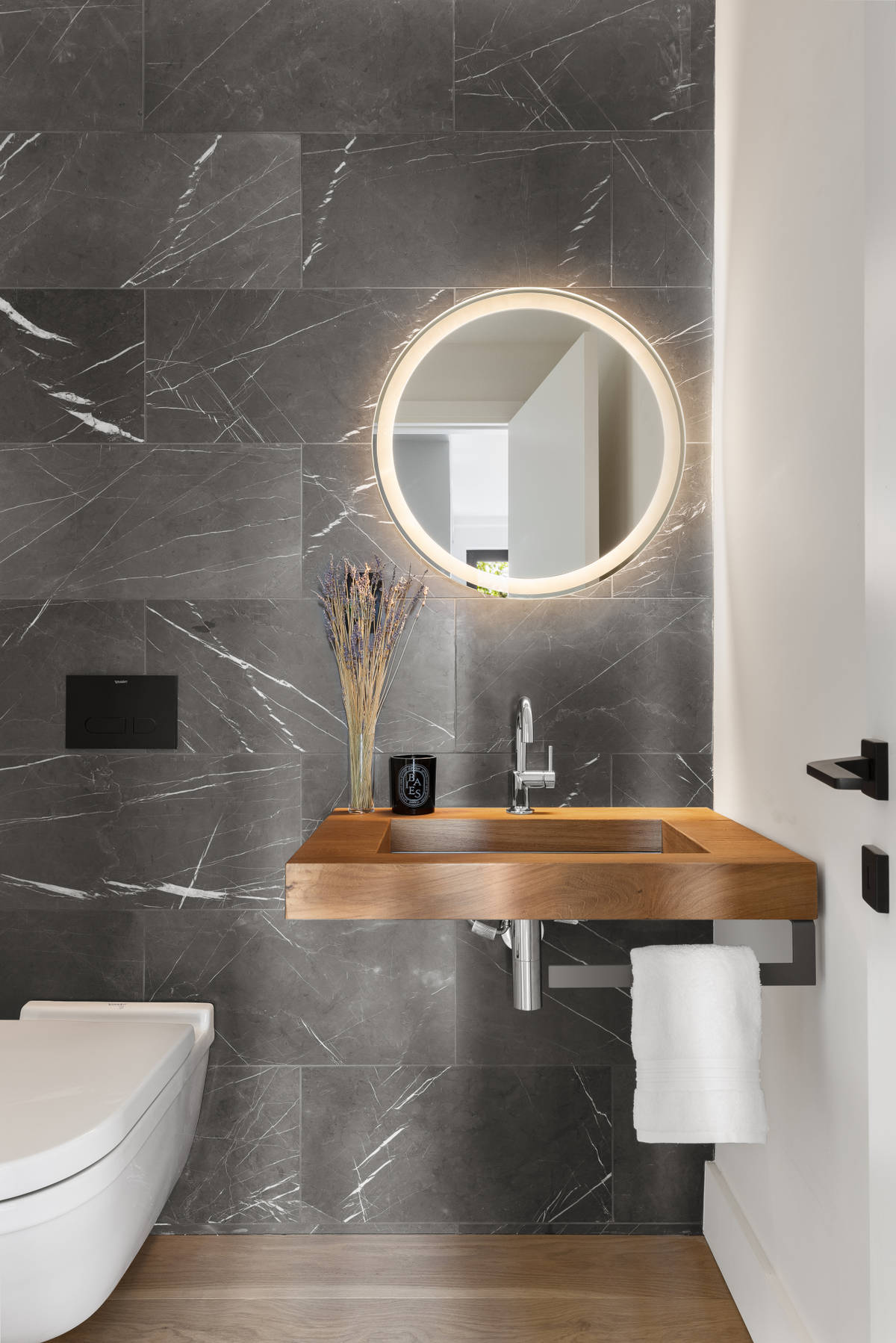 For the bathroom, in addition to wood and glass, the designer opted for ceramic, an outstanding material for use in washbasins, since it is both hard-wearing and durable thanks to the specific treatment which enhances its sturdiness and gloss.
The Kera ceramic washbasin is also perfect for integration with the 36e8 vanity cabinets, which accommodate the need to organise space to suit all needs, in a creative and functional manner.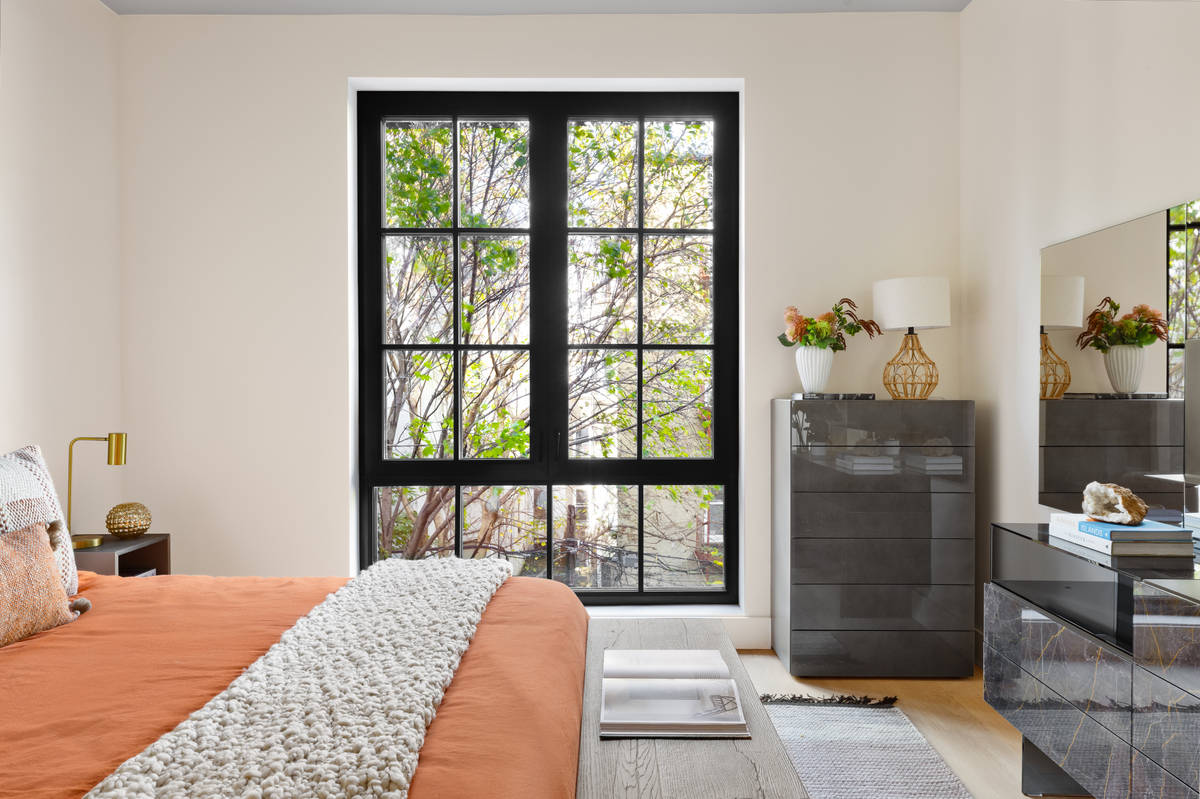 The show apartment, which is entirely furnished by LAGO, showcases innovative design solutions for the bedroom and living room too. Lightness is the leitmotif for the various settings: the modular sofas and suspended coffee tables in the living room together with the suspended beds in the bedroom recreate the warmth and ambiance of a genuine home.
A space that helps potential customers imagine the solutions most in keeping with their own personal needs.
With Lexè, LAGO strengthens its experience in developing contract projects, offering a comprehensive service that accompanies the client throughout every step of the project, from its design, to its completion, communication and dissemination.
How can we help you?
Request information