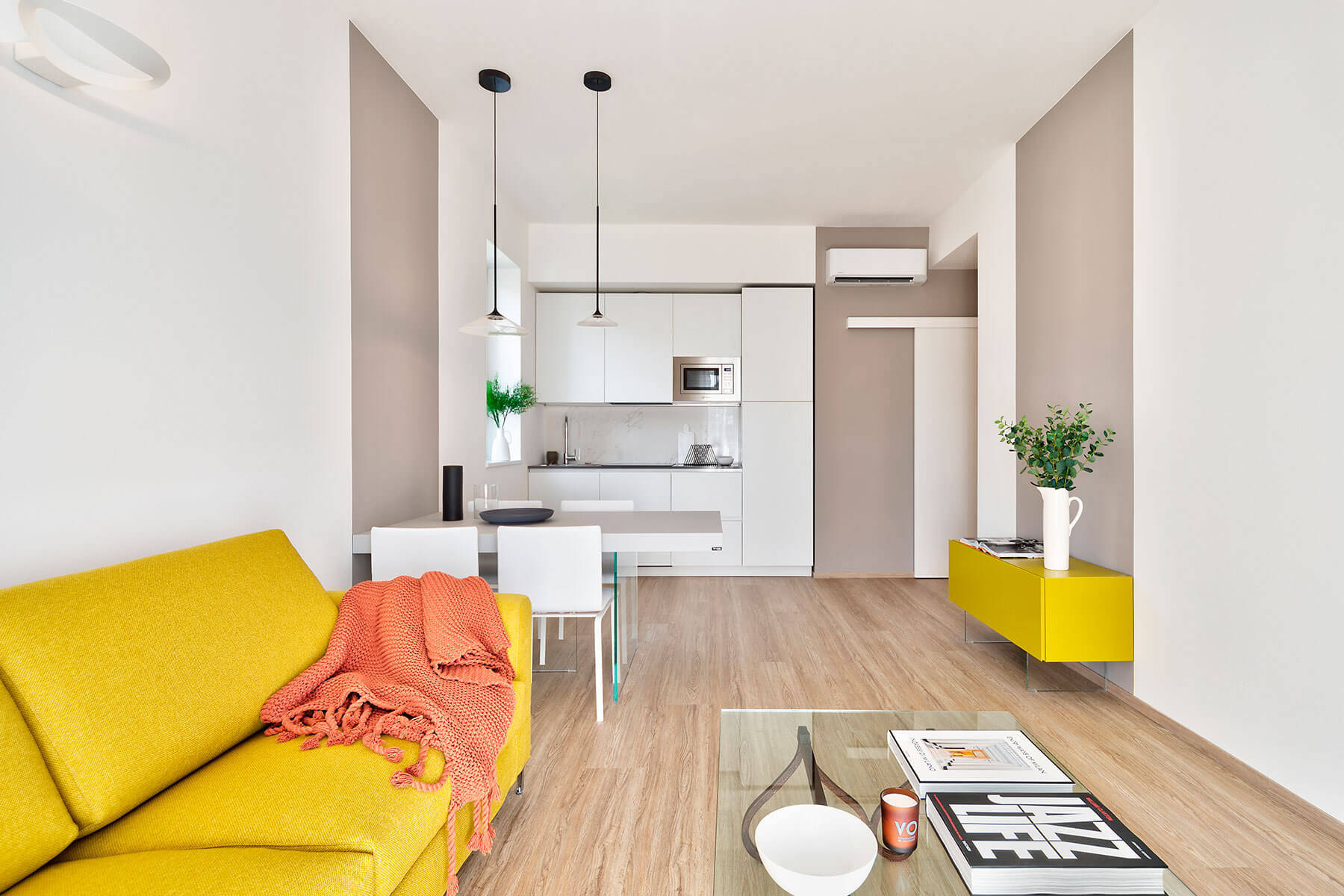 Baveno @The View Lifestyle Apartments
In the heart of Baveno, a small hamlet on the Piedmont banks of Lake Maggiore, lies The View: an enchanting 'Emotional Design Residence'. This breathtaking setting looking out over the Borromean gulf makes for a privileged spot for the residence: "a magical place, where relaxation is suspended in time". The project was born out of an idea from Donihotels and coordinated by architect Mauro Bissattini. It encompasses a complex spanning three floors and includes some eight apartments, each designed according to a specific theme, evoking an element of nature: Earth, Garden, Air, Wind, Sun, Sky, Star and Rainbow.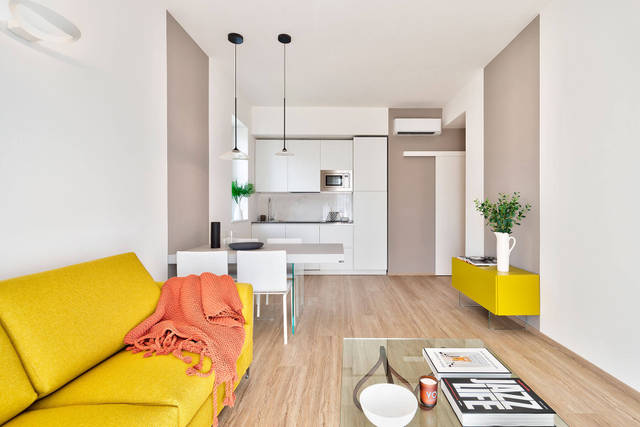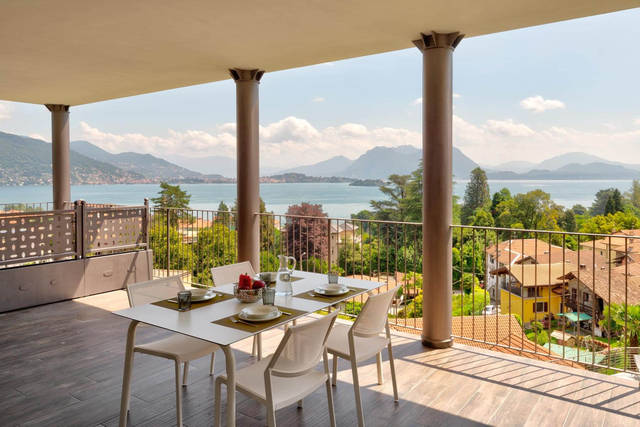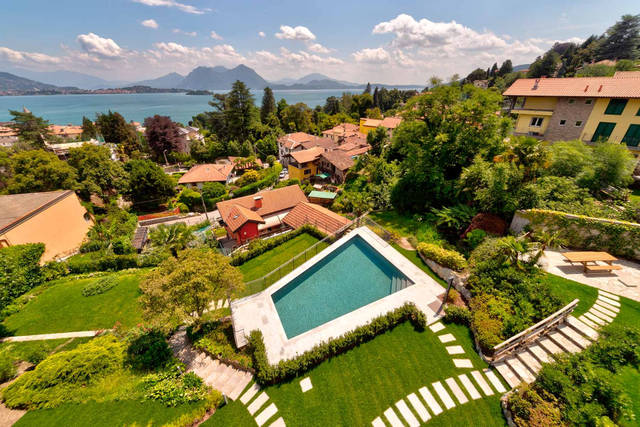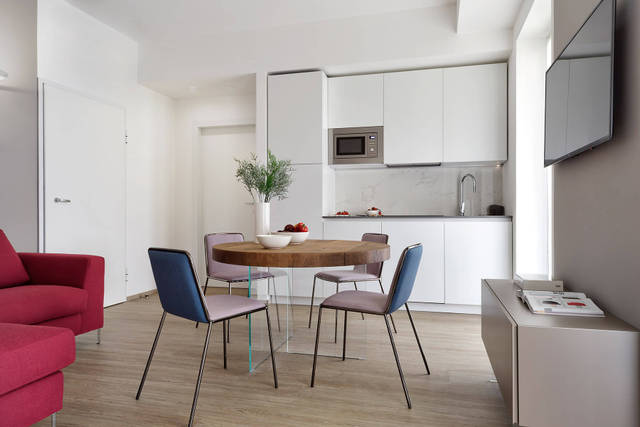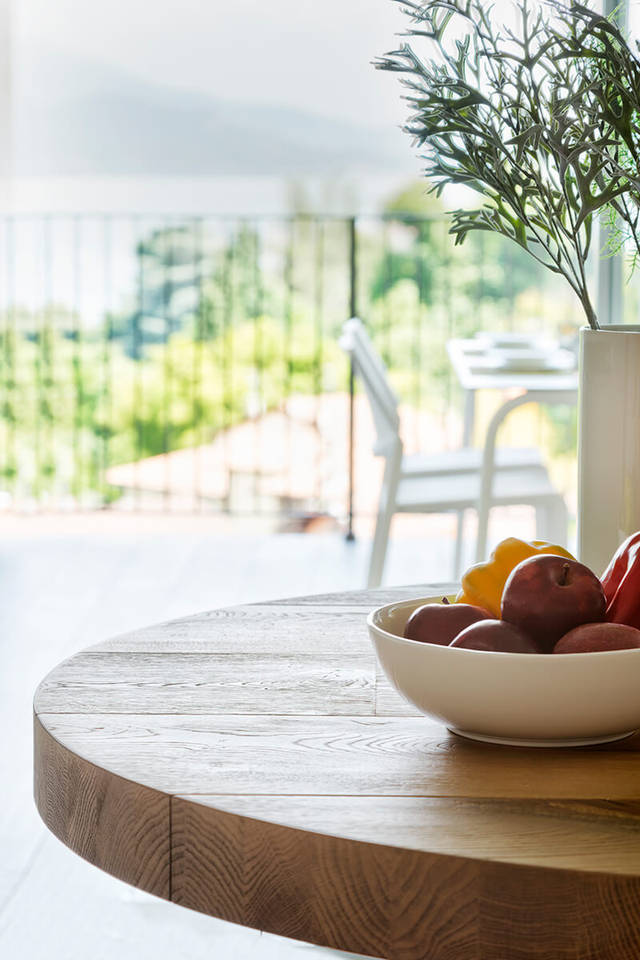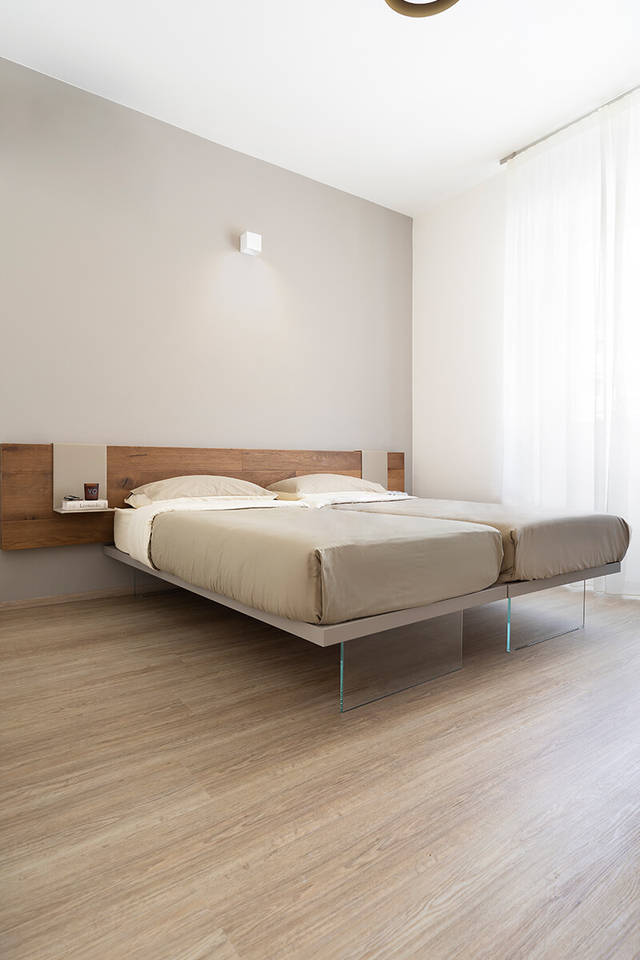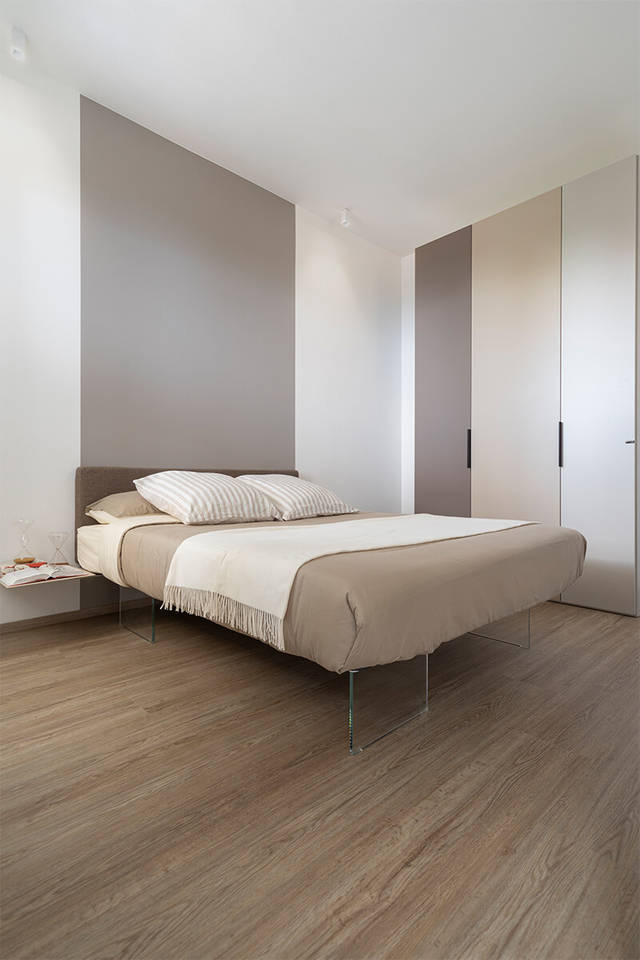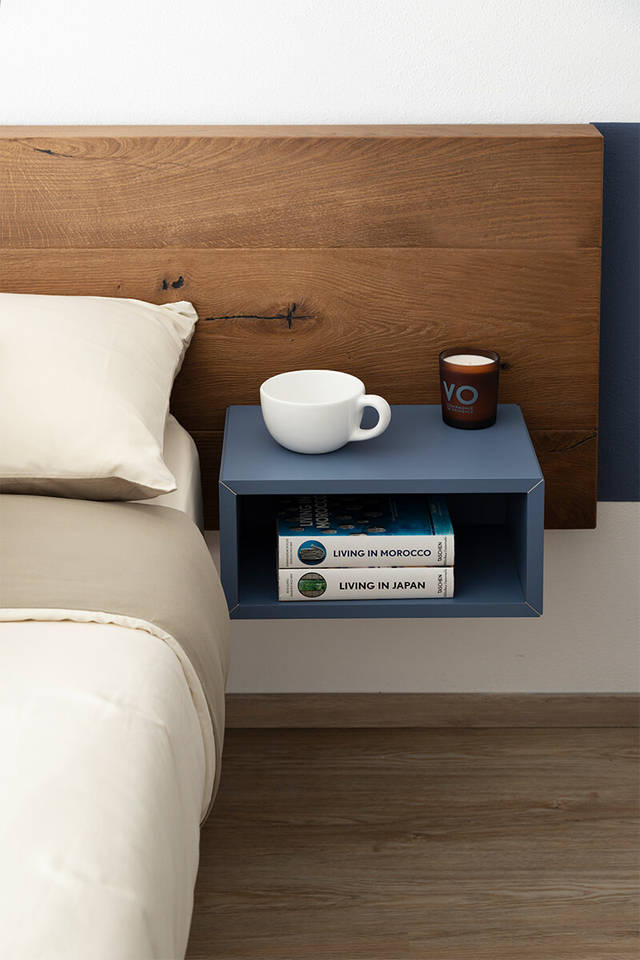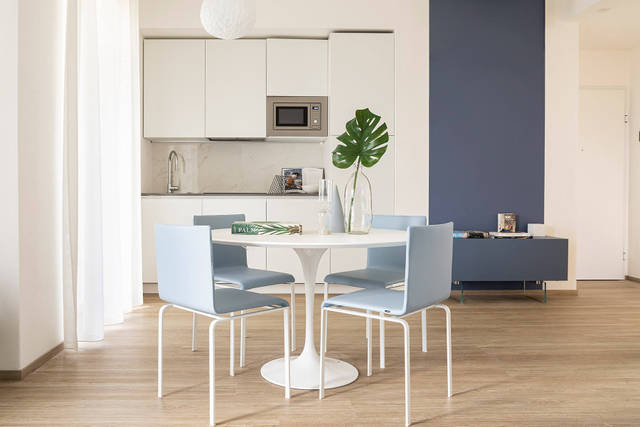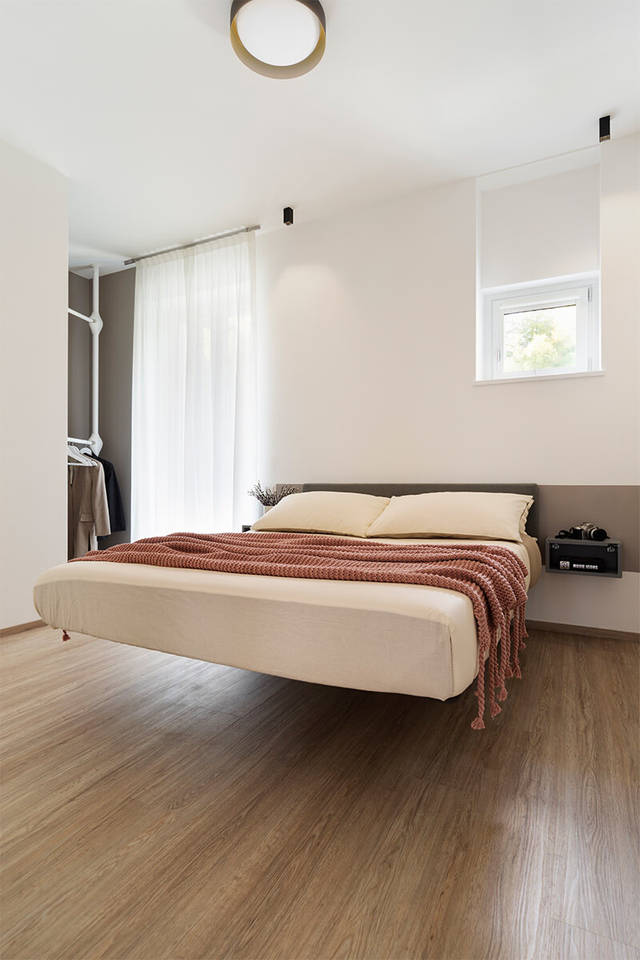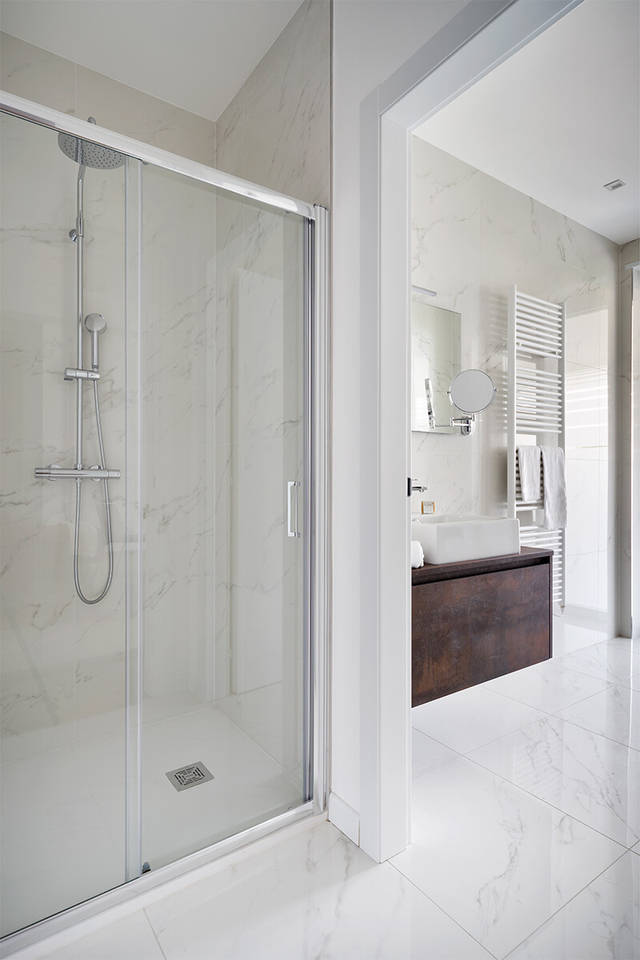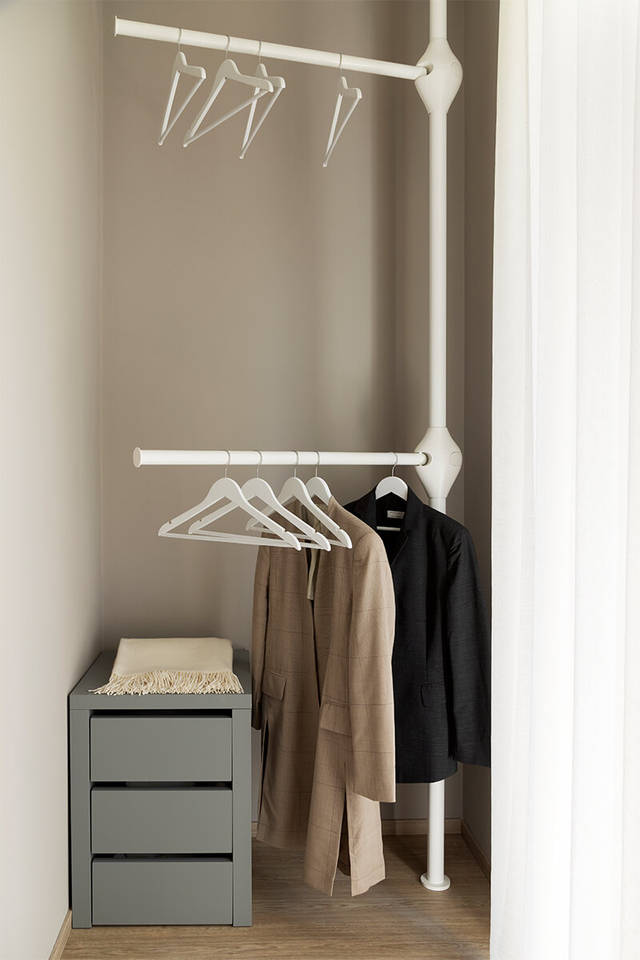 The eight apartments all share one common thread: their modular arrangement. When combined with LAGO's functional furniture designs, this makes them ideal for any occasion. Specific solutions have been designed and planned down to the finest details so that it all fits in perfectly with the colours and feel of The View's natural surroundings. Each apartment offers an original space that conveys a real homely feel, leaving guests pleasantly surprised. Suitable for two to five people with double and single bedroom facilities, each living solution also features a sofa bed, bathroom, kitchen, private balcony, communal garden, car parking space and access to the swimming pool, with a spectacular view out over the three Borromean islands.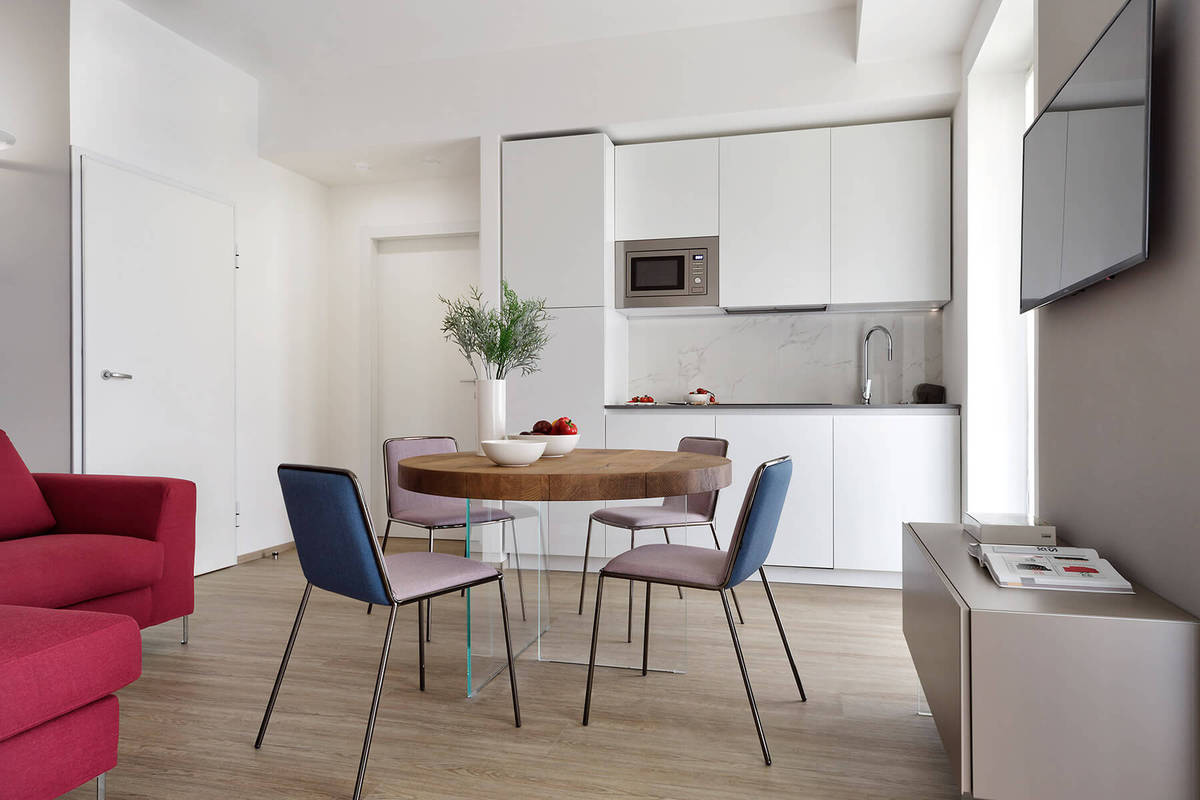 The contemporary interior design by LAGO gives the bedroom and living room spaces refreshing, elegant character, thanks to their look and spellbinding floating installation – one of LAGO's iconic design features. Beds, tables, sideboards, chairs and armchairs bring the space to life and add elegant features to this prestigious reception space, designed to delight its guests. This little corner of paradise a few miles from Stresa is just waiting to welcome you. Get ready to kick back and enjoy comfort and tranquillity. Spend your time taking relaxing walks along one of the many routes around Lake Maggiore, have fun on an excursion or try out water sports or mountain activities, all the while discovering the wonders of the surrounding nature.
How can we help you?
Request information